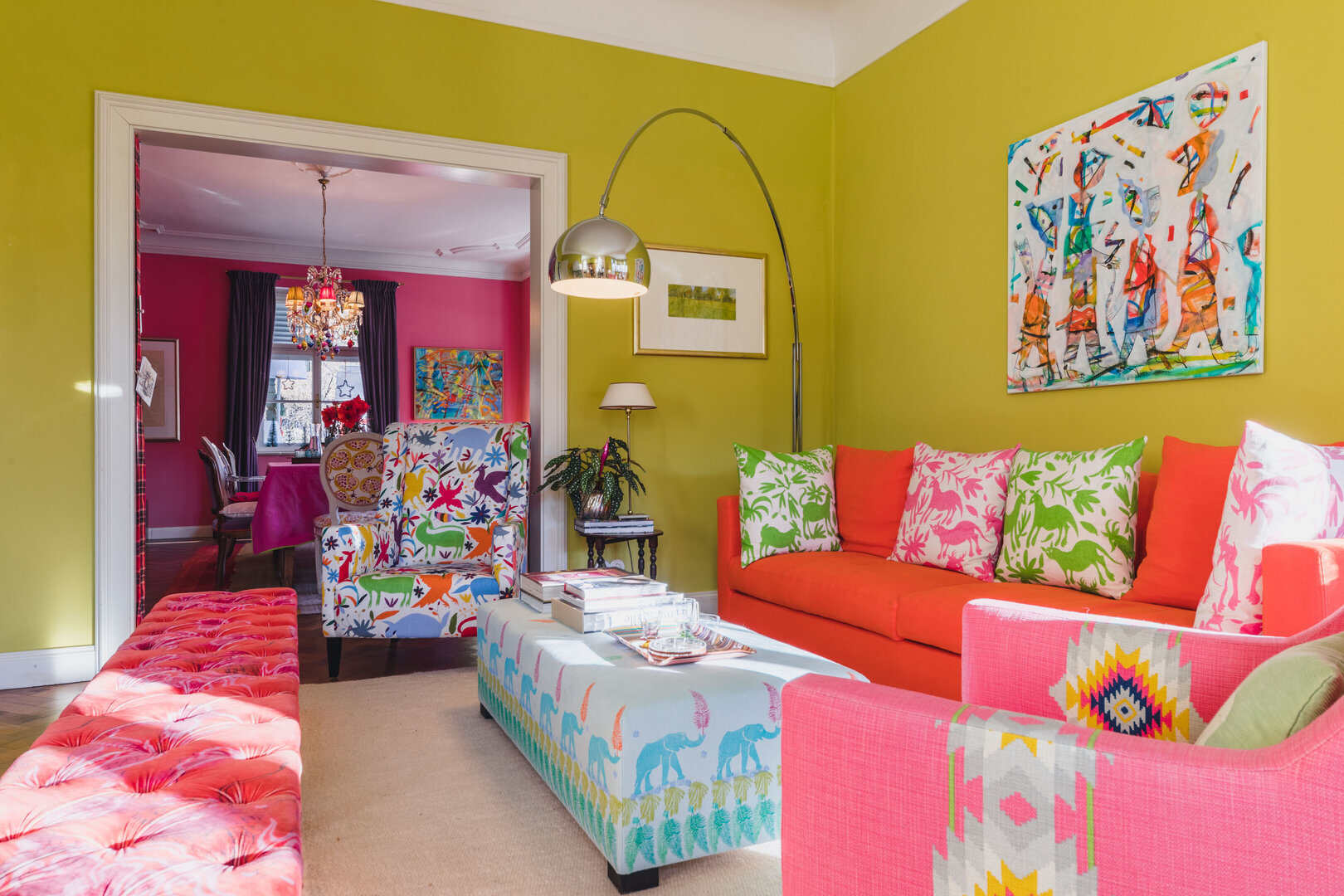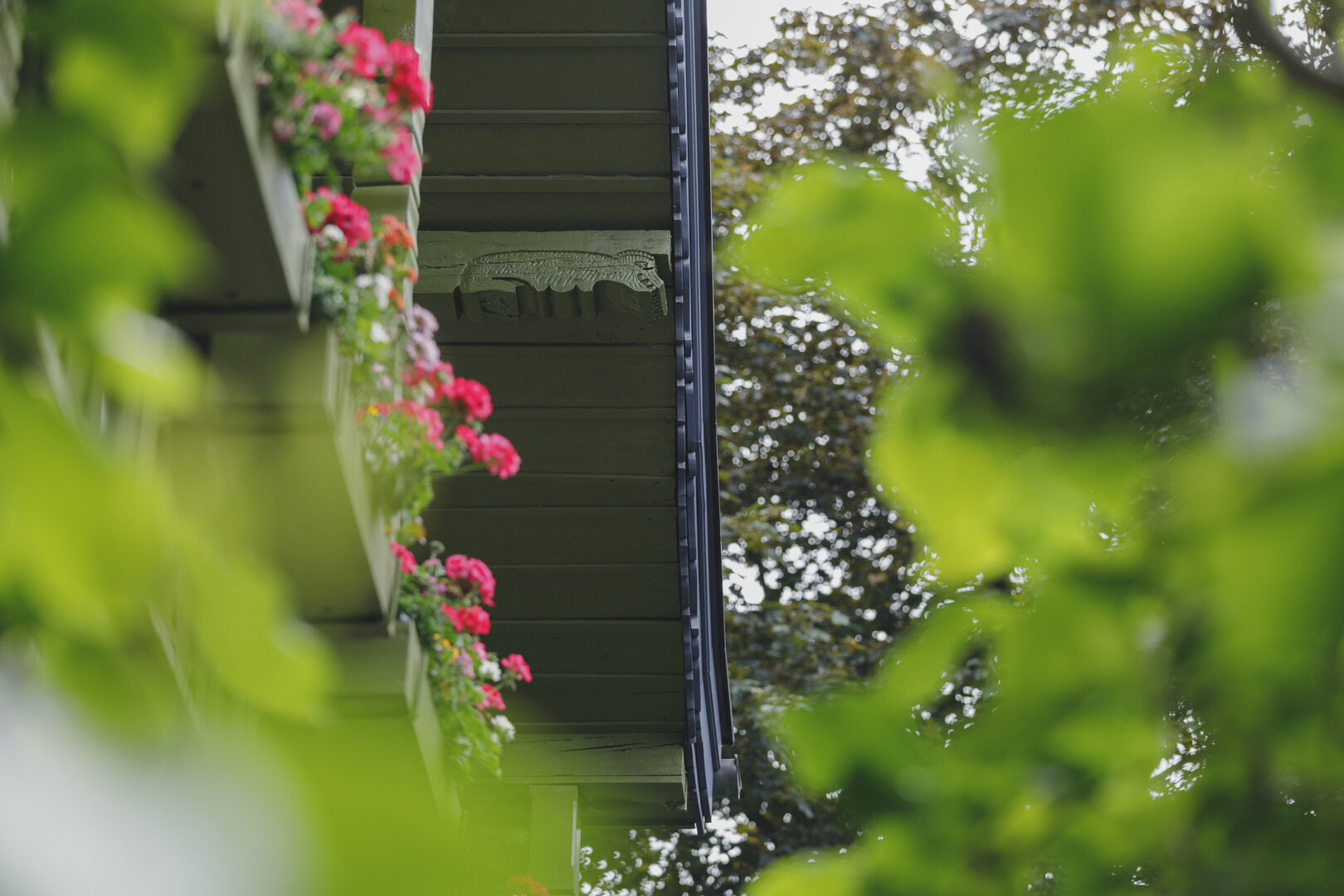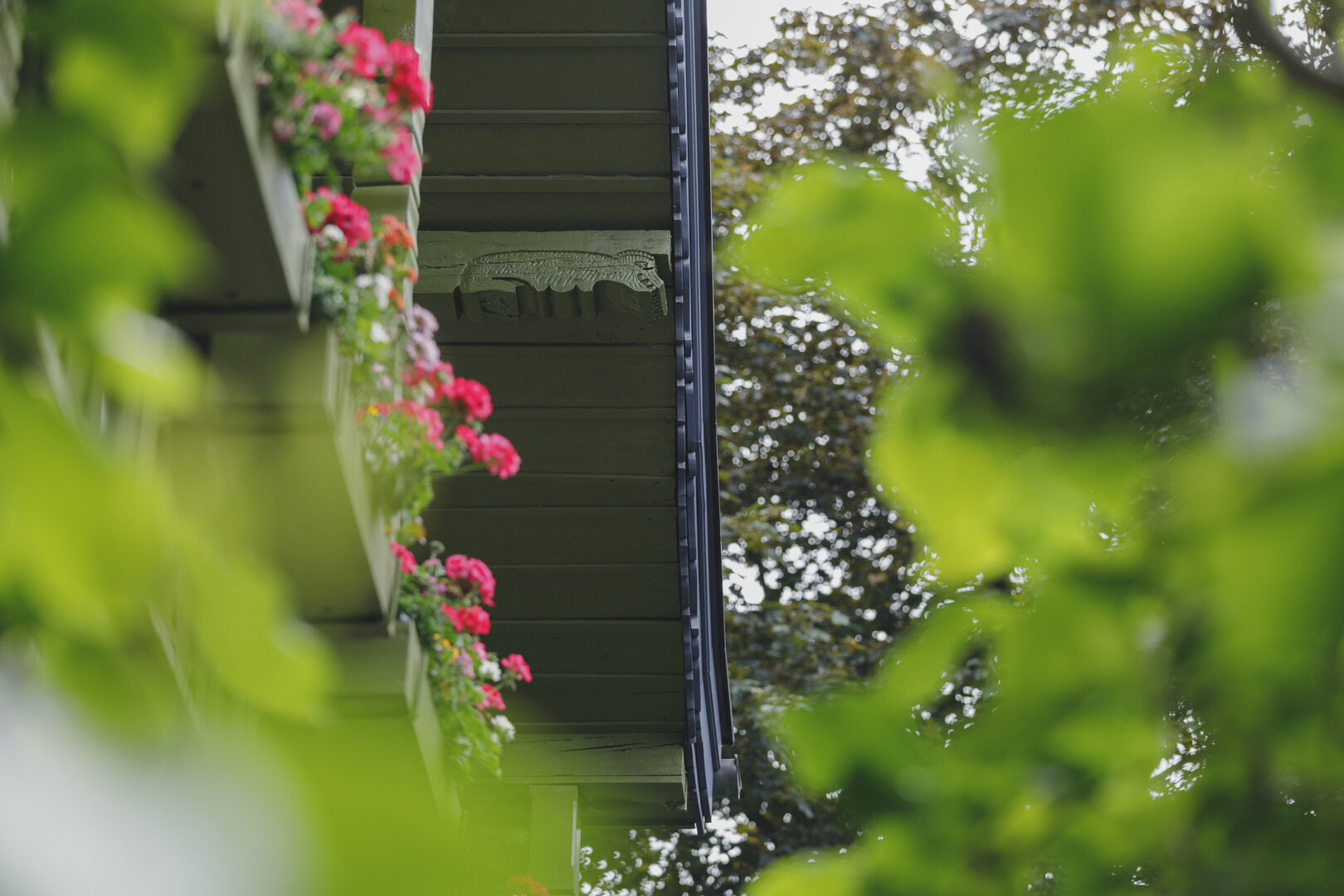 This art nouveau villa is home to a family of six plus their Airedale Terrier. When today's owners came across this charming old villa, they soon discovered four crocodiles carved on the beams under the roof. Ever since, the croc has become the signature animal of the house, making its way indoors: An artist friend hand-painted four darling crocodiles - three girls and one cheeky boy - on the wooden kitchen floor symbolising the four children that live in the house, beautifully tying the decorative outdoor feature into this cheerful interior detail.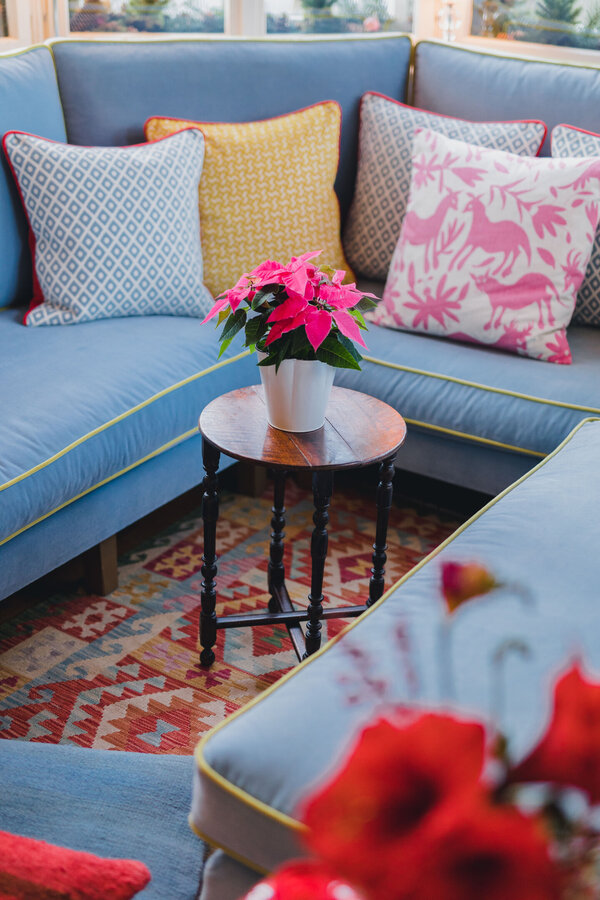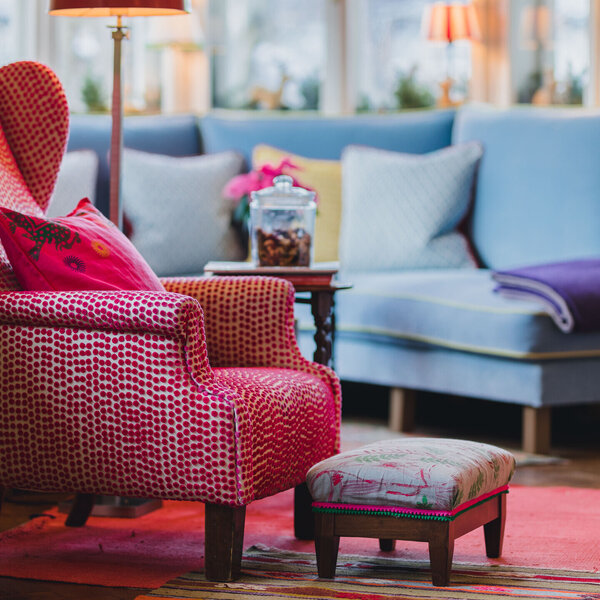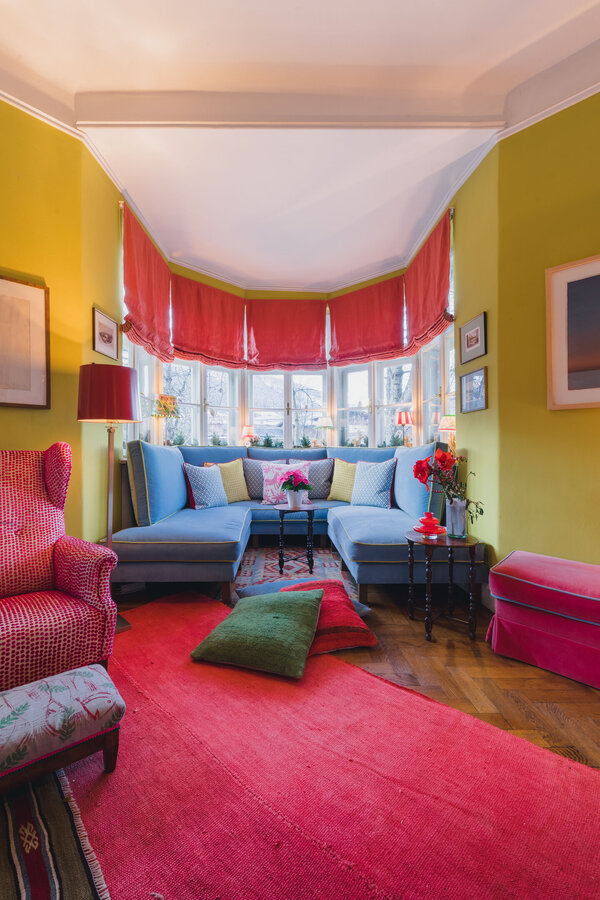 This happy and colourful family home reflects the owners' passion for patterns and textiles. It is a fluid work in progress, with one foot in the past and one planted firmly in the present. For many years, vintage furniture pieces were collected by the owners and re-upholstered using fresh, colourful prints.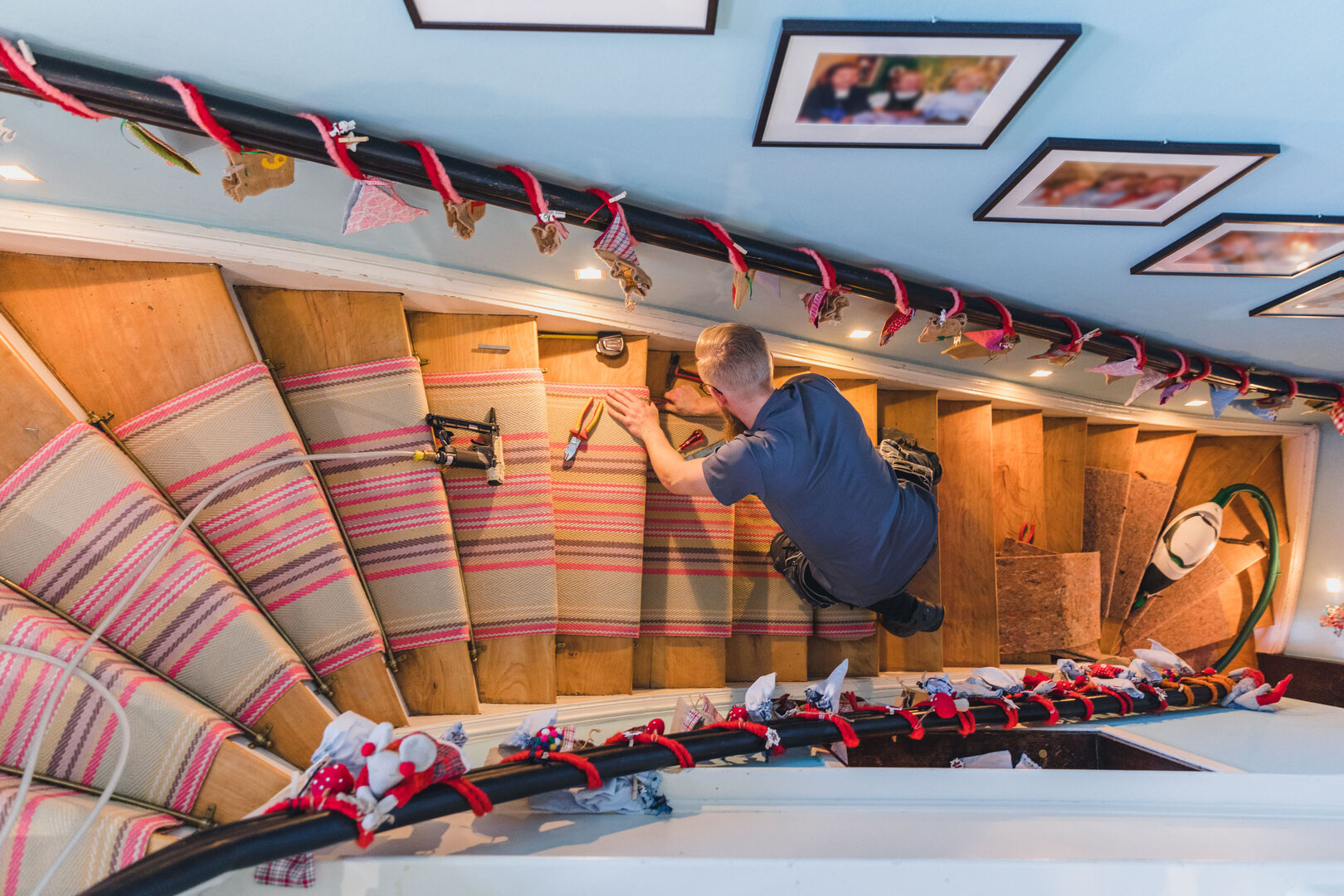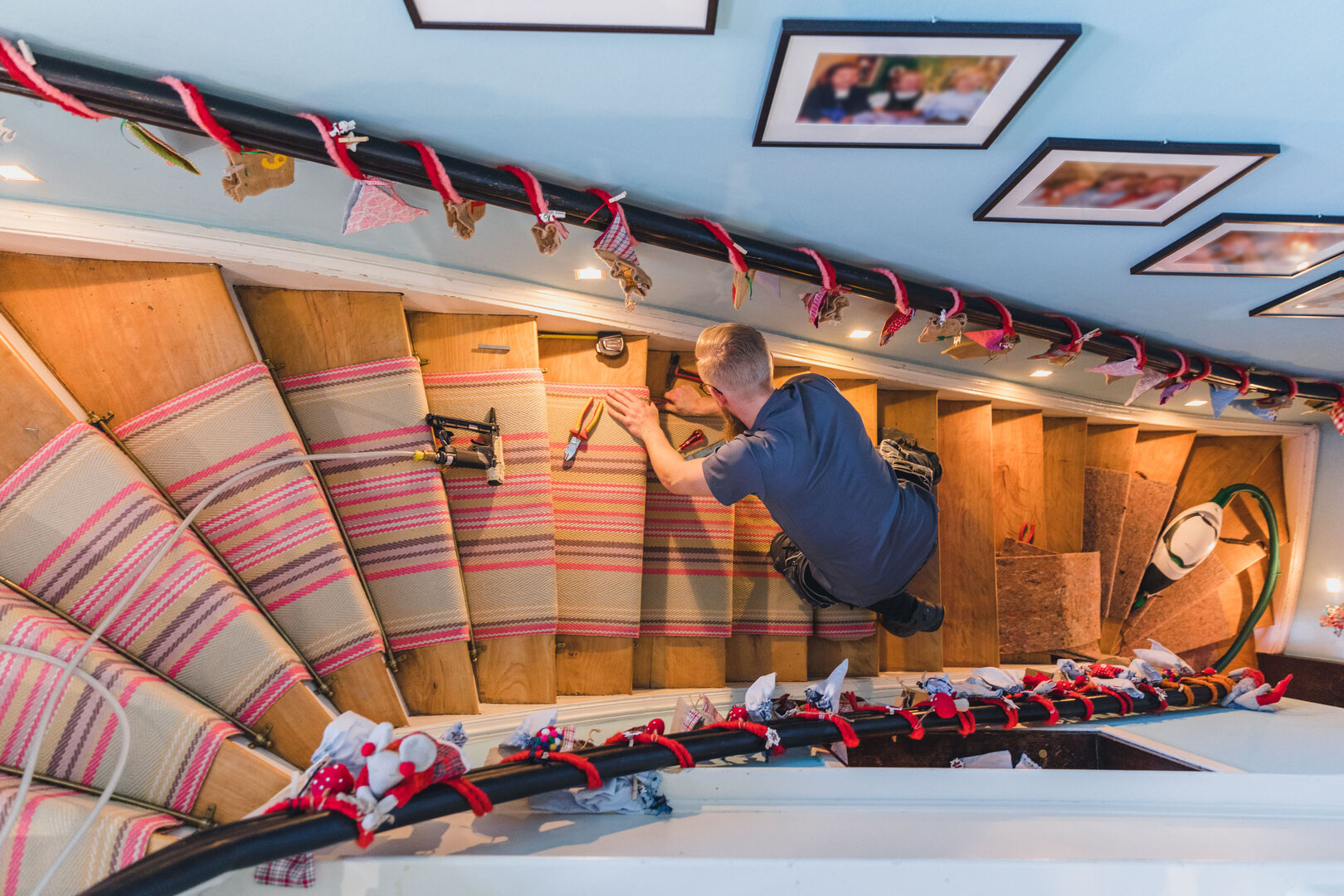 Some prints were even handmade by the lady of the house herself. Together with Weber, she enjoys the process of playfully mixing and matching, always making sure the house still feels cosy. And the explosion of colours, patterns and textures still leaves room for modern artwork, mixed with antiques and eclectic pieces collected during travels.
On the right, one of Weber's craftsmen is in the process of fitting a new, hand-woven stair carpet.