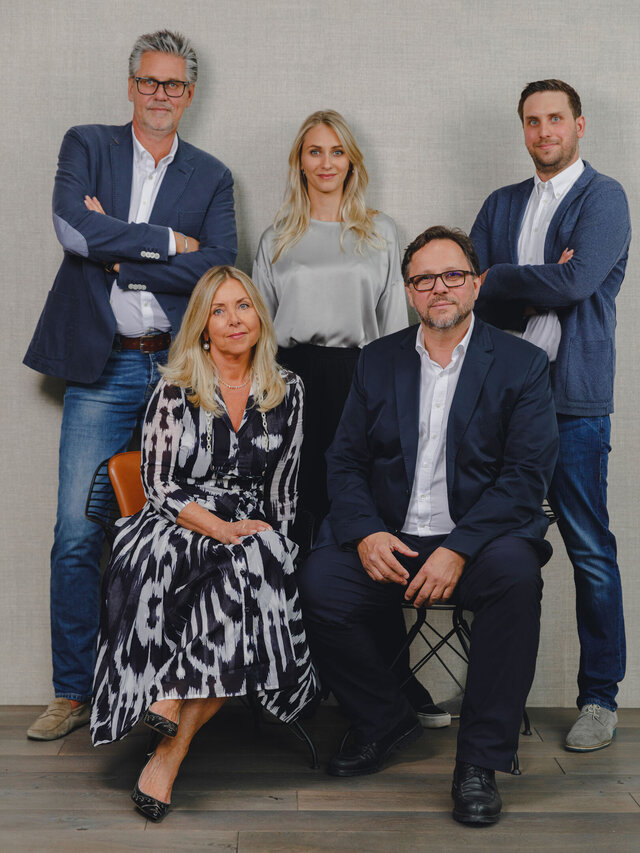 Designers & craftspeople unite
Committed to the world of bespoke interiors, Weber is known for fusing tradition with modernity. Located in Zell am See, the family-owned business designs living spaces with a keen eye for quality, longevity, aesthetics and comfort. From interior architecture over design to decoration, Weber is passionate about seeing visions become reality.
The source of inspiration can be found in the Weber workshop. Here, Weber has been keeping the craft of traditional upholstery alive since 1954. The work of upholsterers includes sewing, decorating, hanging wallpaper and fabrics, laying tailor-made carpeting, and crafting furniture of every size and shape. Over generations, this expertise has been passed on – from master to apprentice.
60 years experience
Although techniques and approaches have changed and advanced over the years, one thing remains unchanged: Weber's devotion to craftsmanship and design. Today, Karl Lukas Weber, his sister Uli Kamolz-Weber and her husband Thomas Kamolz lead the company in the third generation, with the support of the youngest generation, Max and Sophie Kamolz. Together they beautifully merge traditional crafts with contemporary design, using innovative techniques, ideas and materials.
Weber is here to support you in all things interior design: from planning and realisation to design, upholstery, and textiles.
Let our shop and showroom inspire you – or contact us to arrange for a personal design consultation!