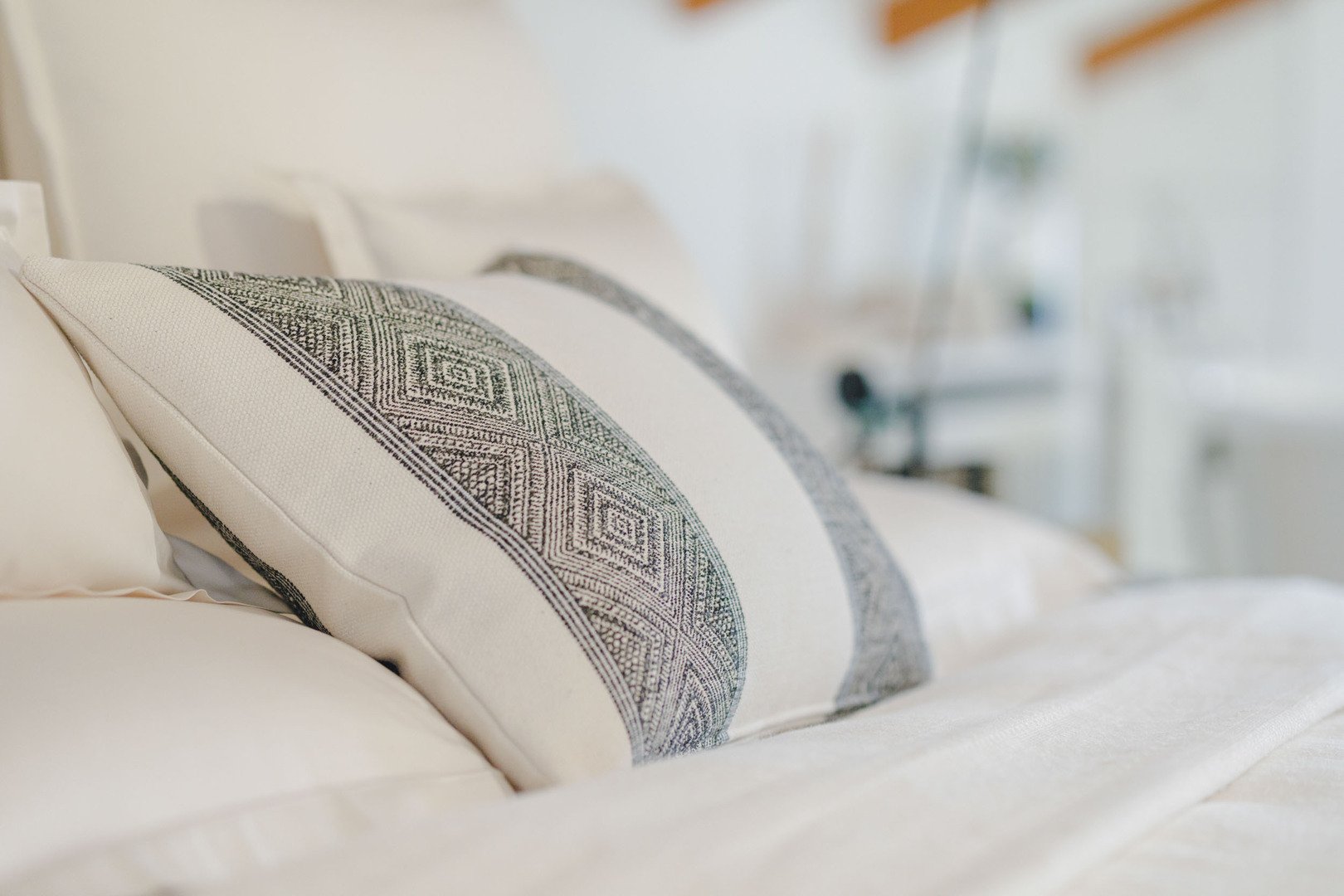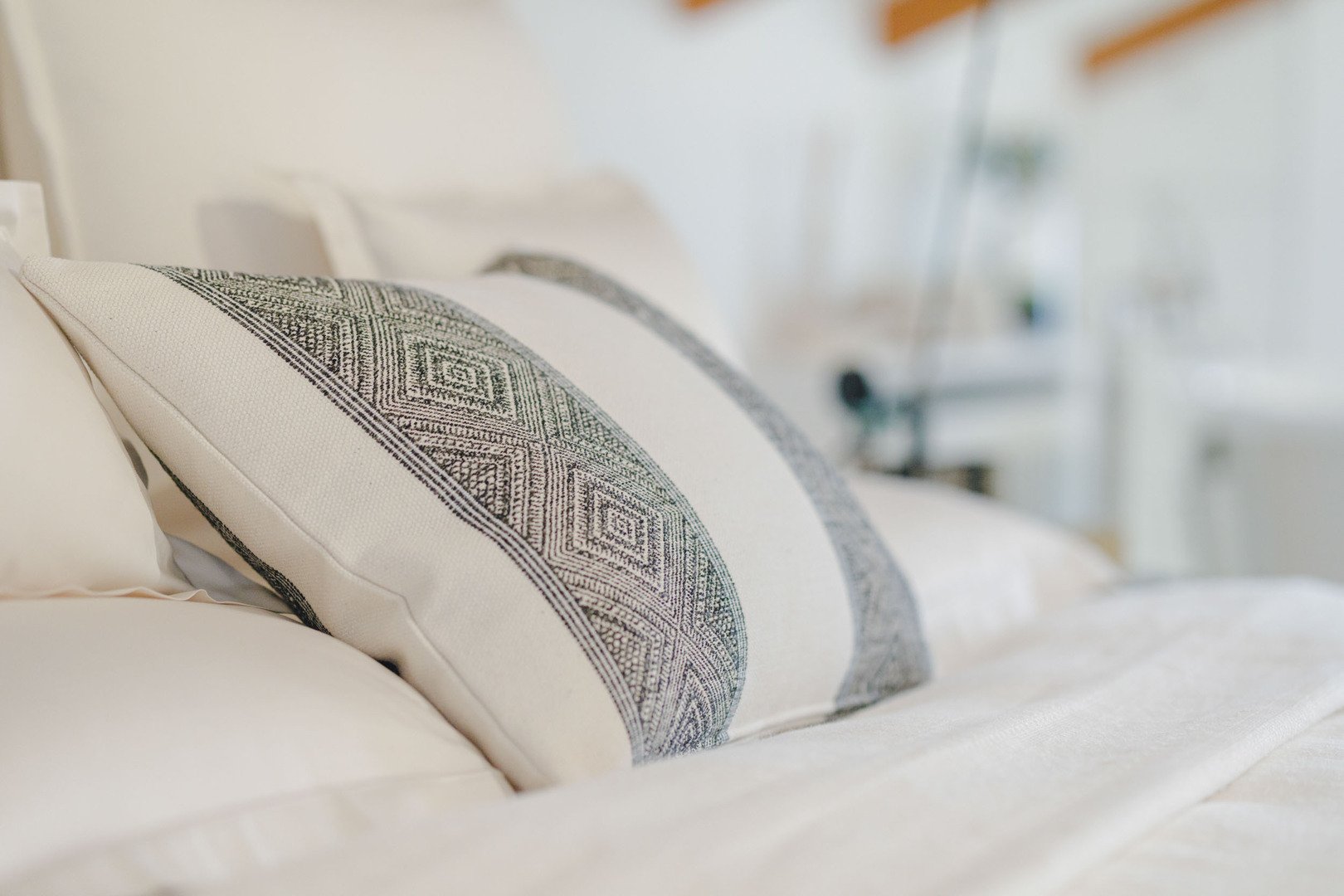 Introducing a family home's attic conversion which created a true oasis – a perfect retreat, tranquil and flooded with light. Open space living makes it possible to play with proportions, large curtains and contrasts. Housed under the roof, attic rooms can often feel dark and cramped, lacking natural sunlight. But this revamped attic with its glass front feels expansive, bright and airy.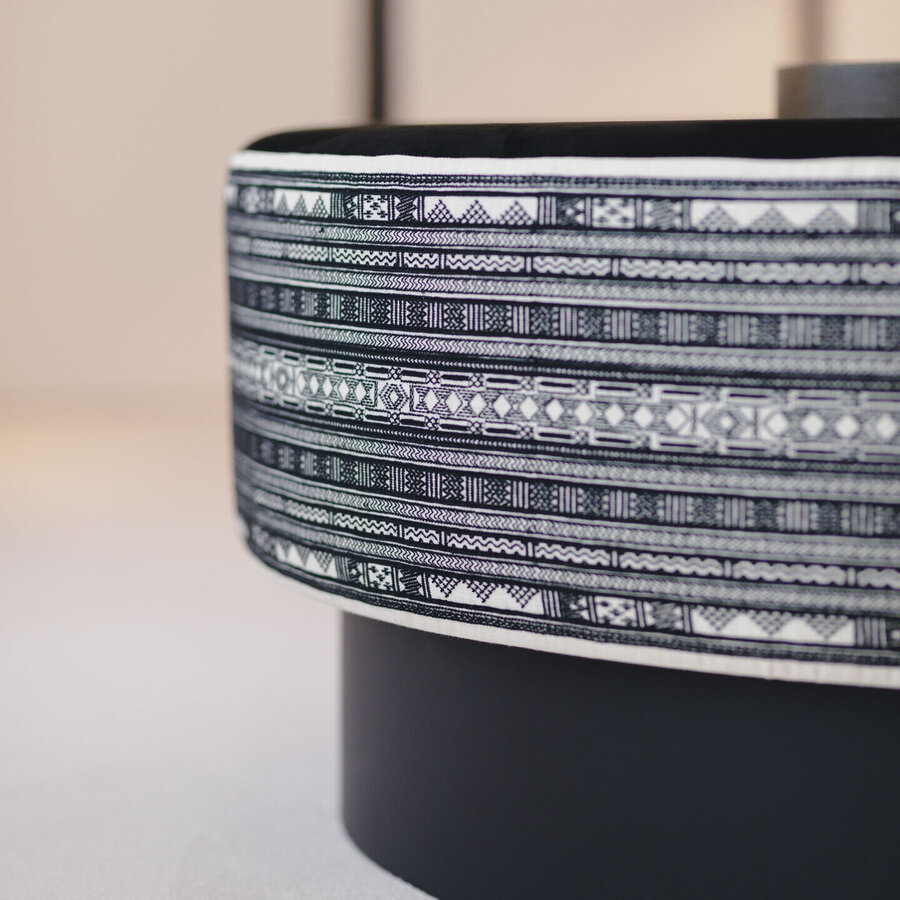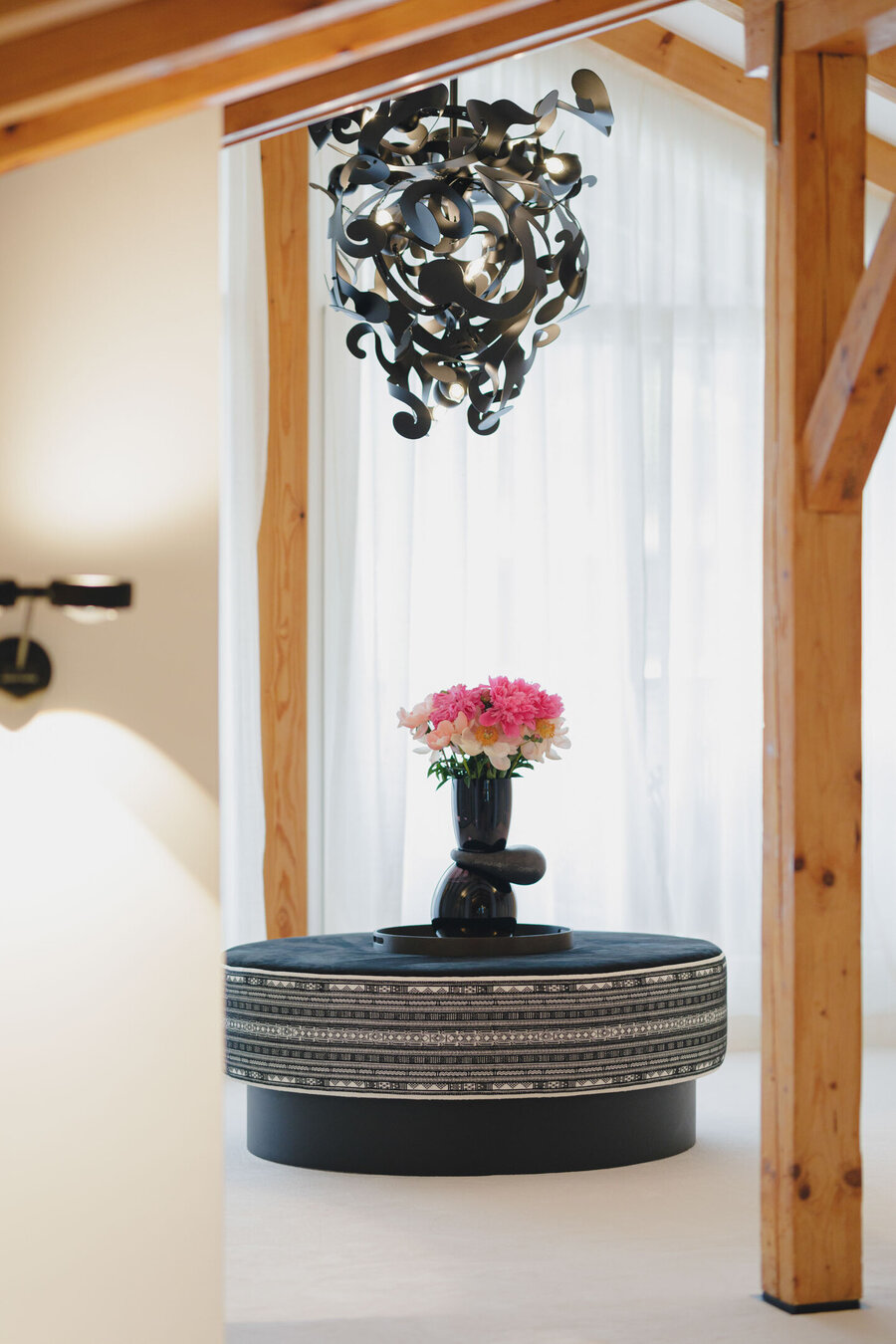 The art of texture plays a central role in interior design – here giving the black & white colour scheme a cosy charm, making use of different materials in the same tones to create depth.
The modern staircase and sleek furniture wonderfully contrast to the rougher texture of the exposed wood beams, the natural colour of which adds warmth to the space.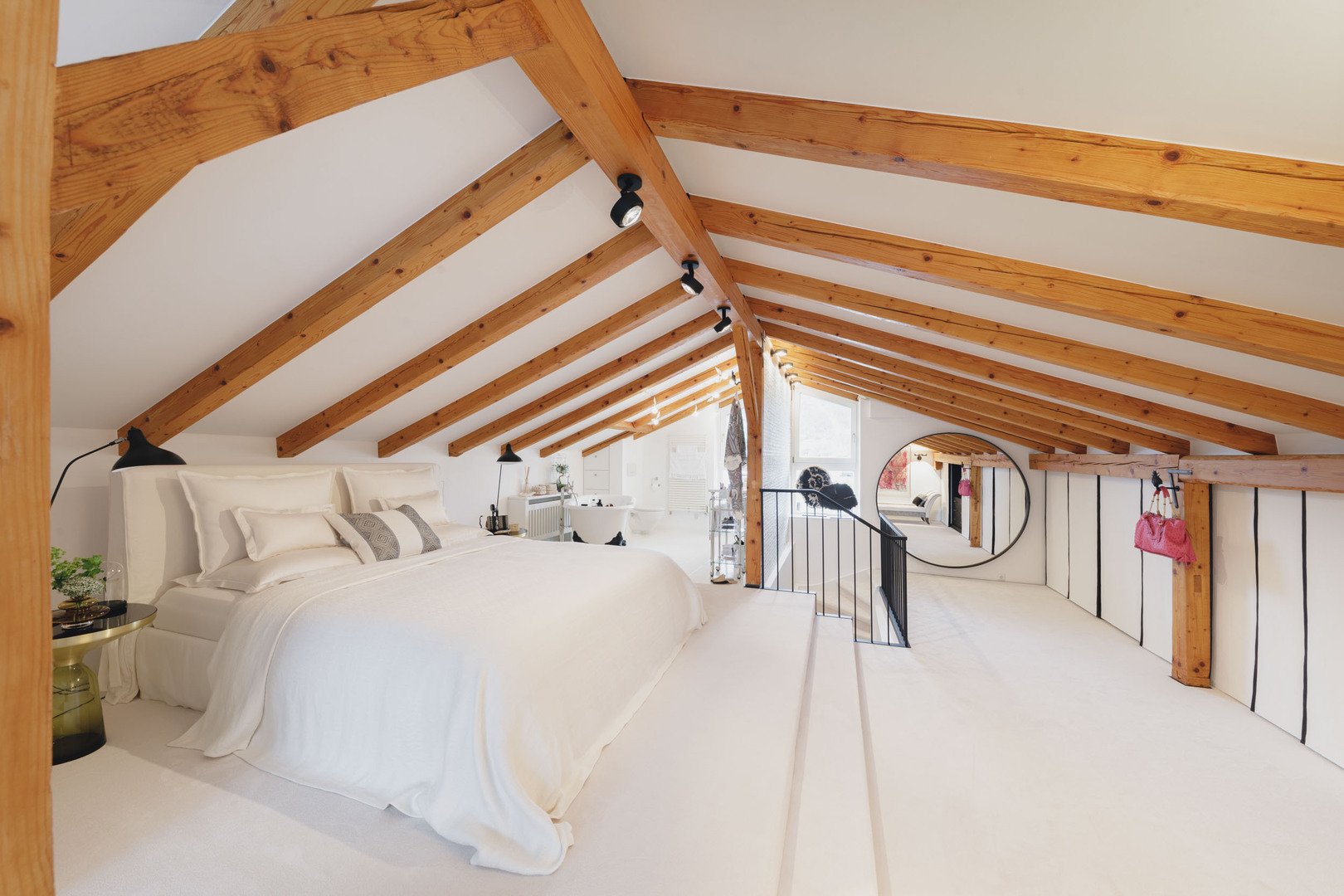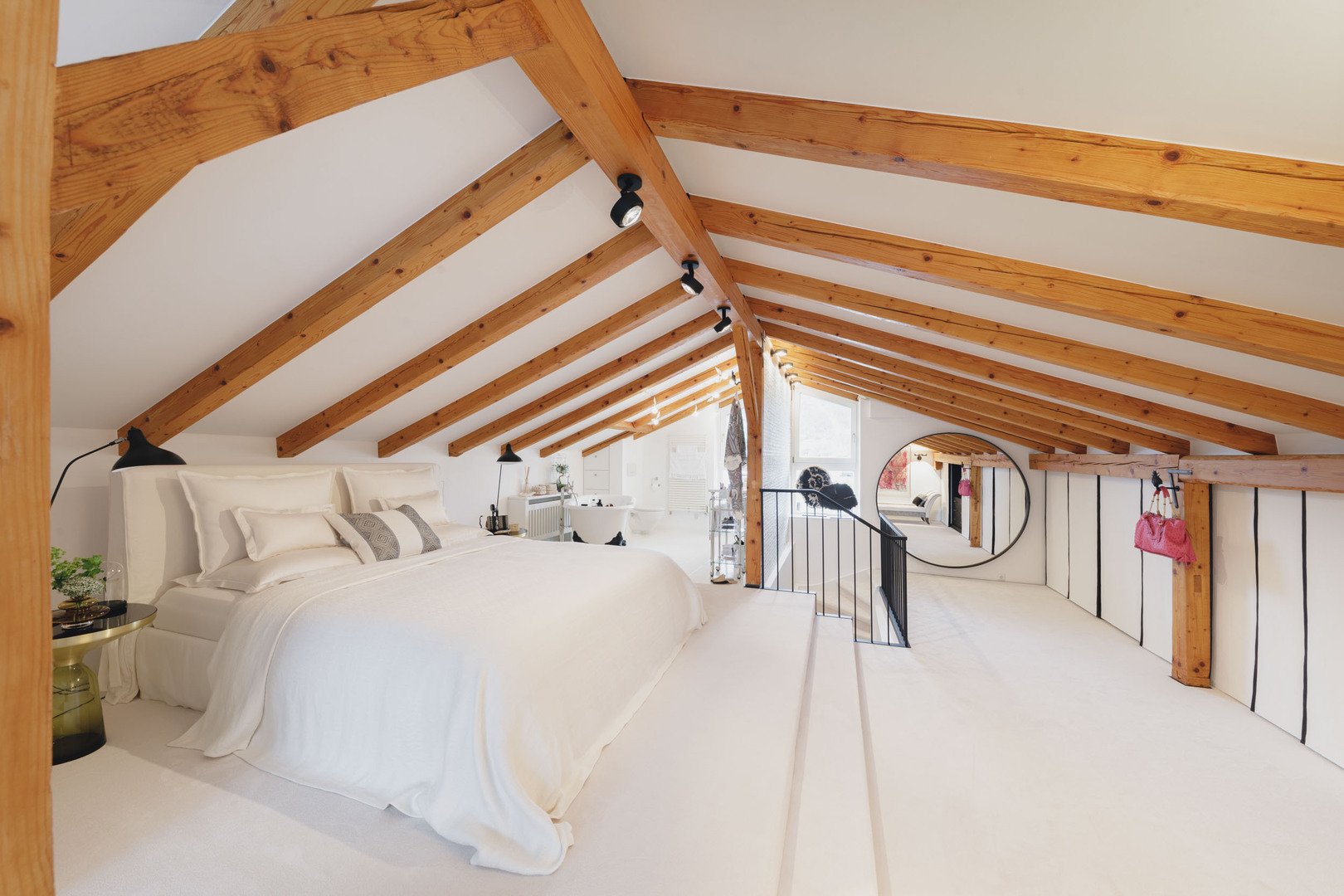 The interaction of black and white colour, smooth and rough materials, modern and refurbished elements balances out the room. A further cosy element is provided by the soft carpet flooring which gives this master bedroom and dressing room a clean, luxurious feel, like walking barefoot on a carpet of clouds. The lofty layout of the attic allowed for large-scale pieces of furniture, such as an antique chaise longue, a hand-made lighting sculpture that descends from the ceiling, and a round ottoman that can double as a luggage stand placed directly underneath the chandelier.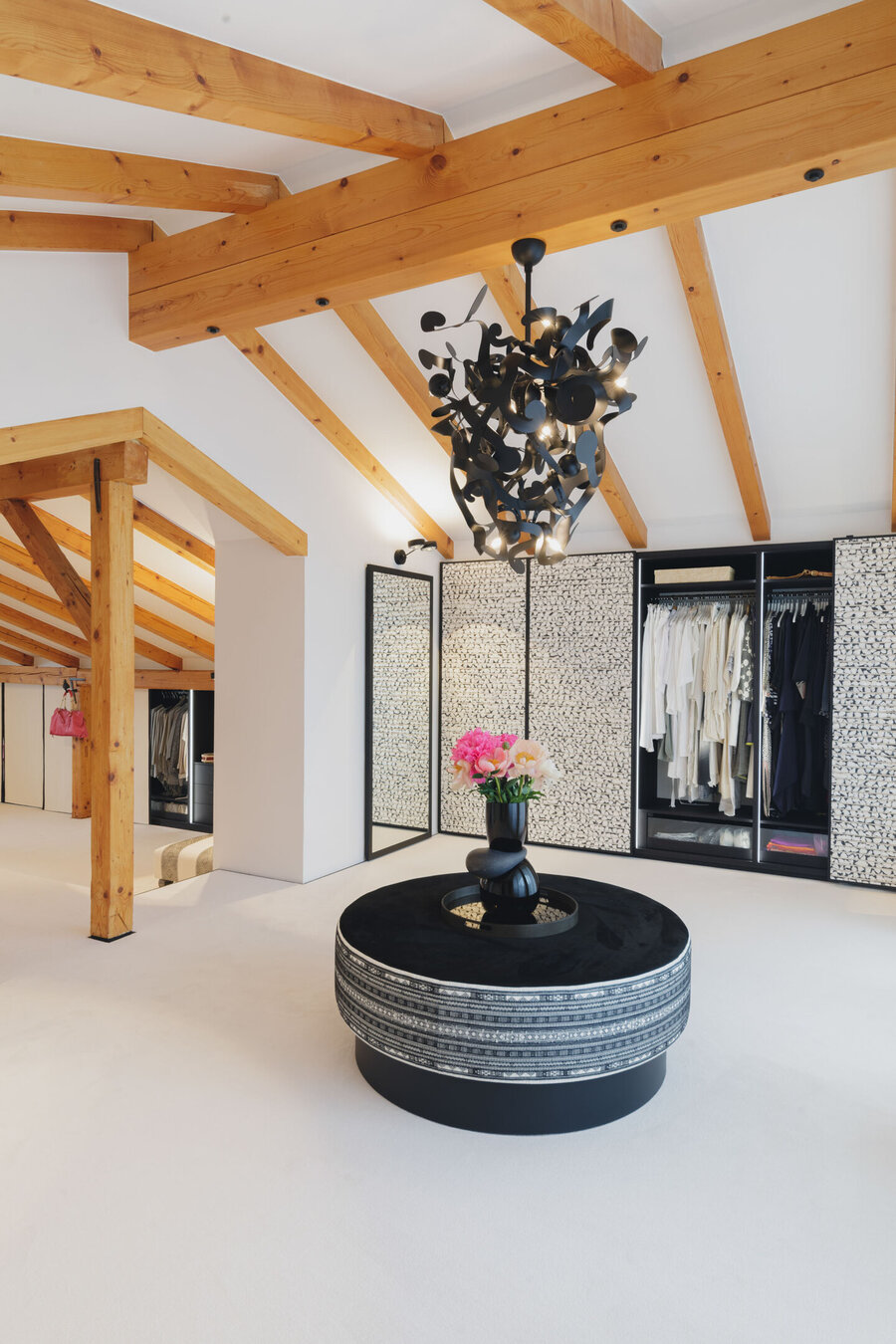 Floor-to-ceiling wardrobes were custom-made to perfectly fit under the sloping roof of this converted attic.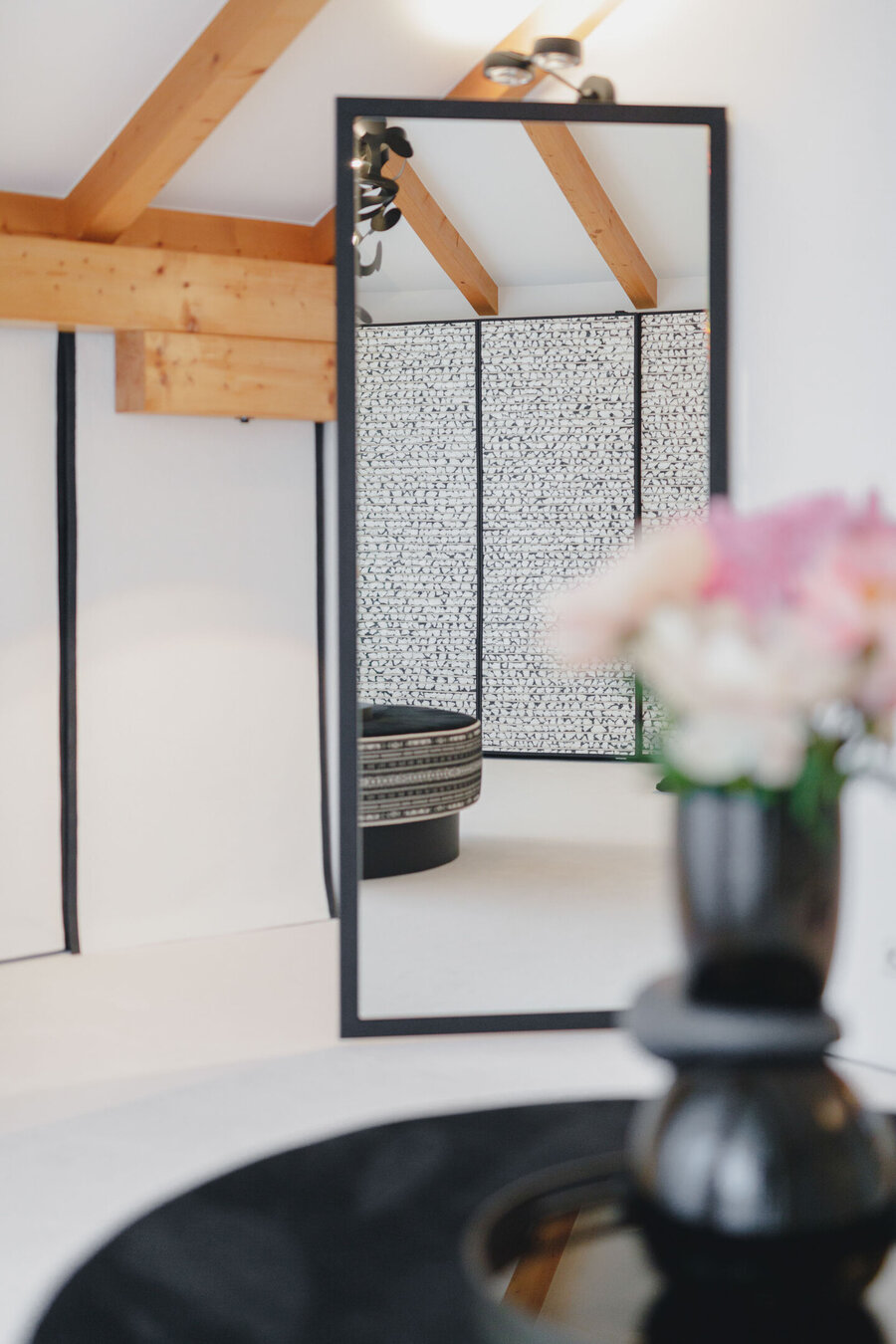 Parts of the wall and cupboard fronts are sheeted with wood and mother of pearl panelling, perfectly rounding off the black & white colour scheme.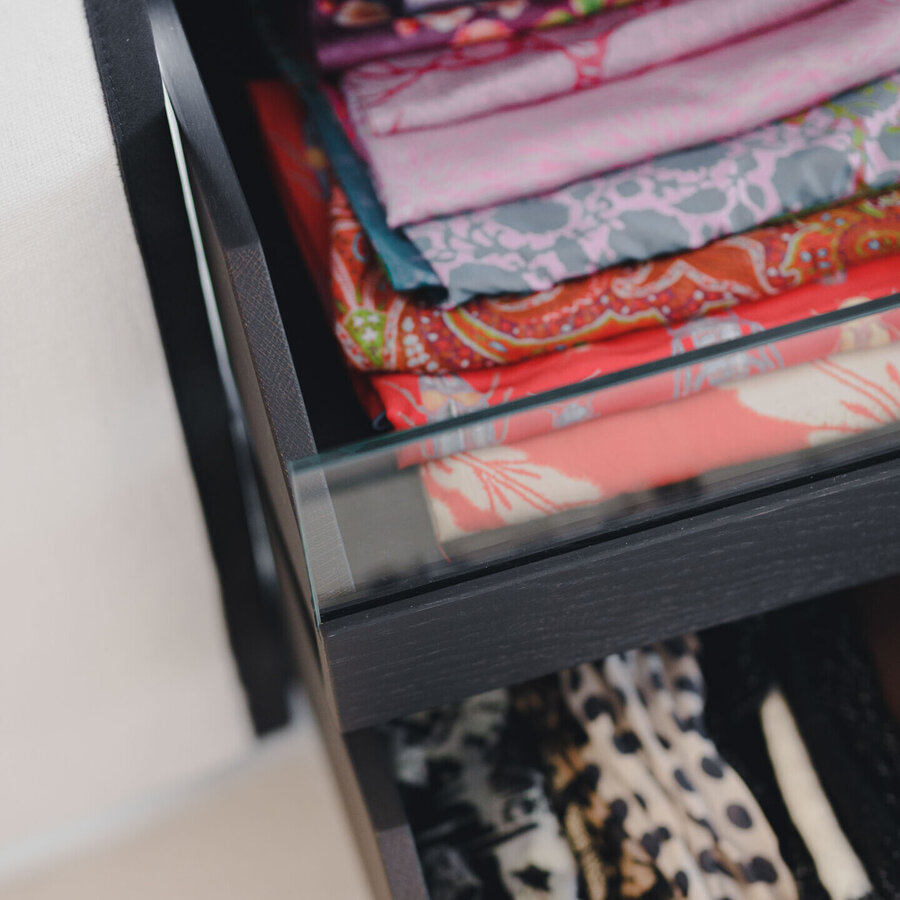 And to make organizing the dressing room easy, the wardrobe was fitted with rails, shelving and drawers, making sure that every piece of closing has its designated spot.