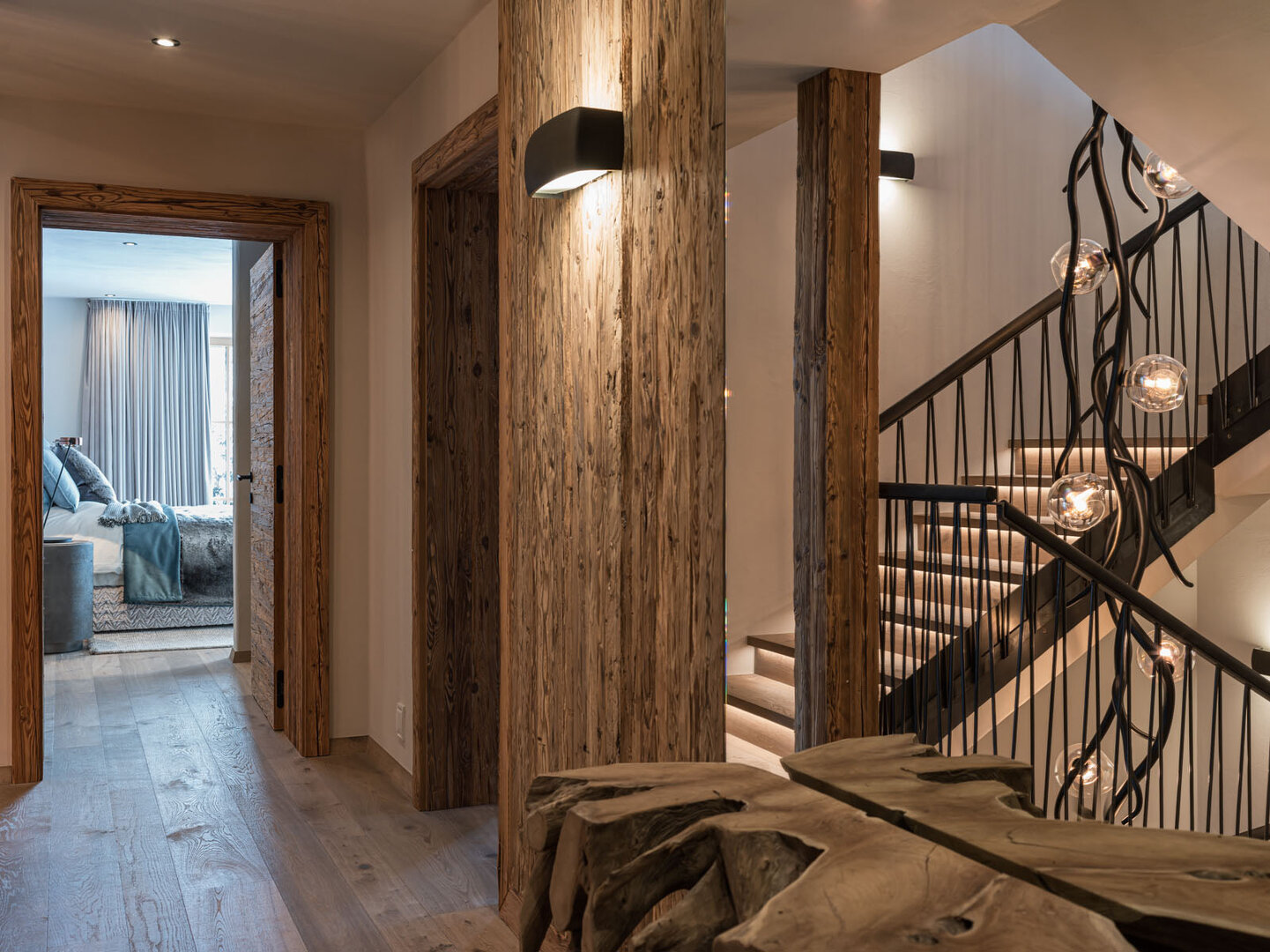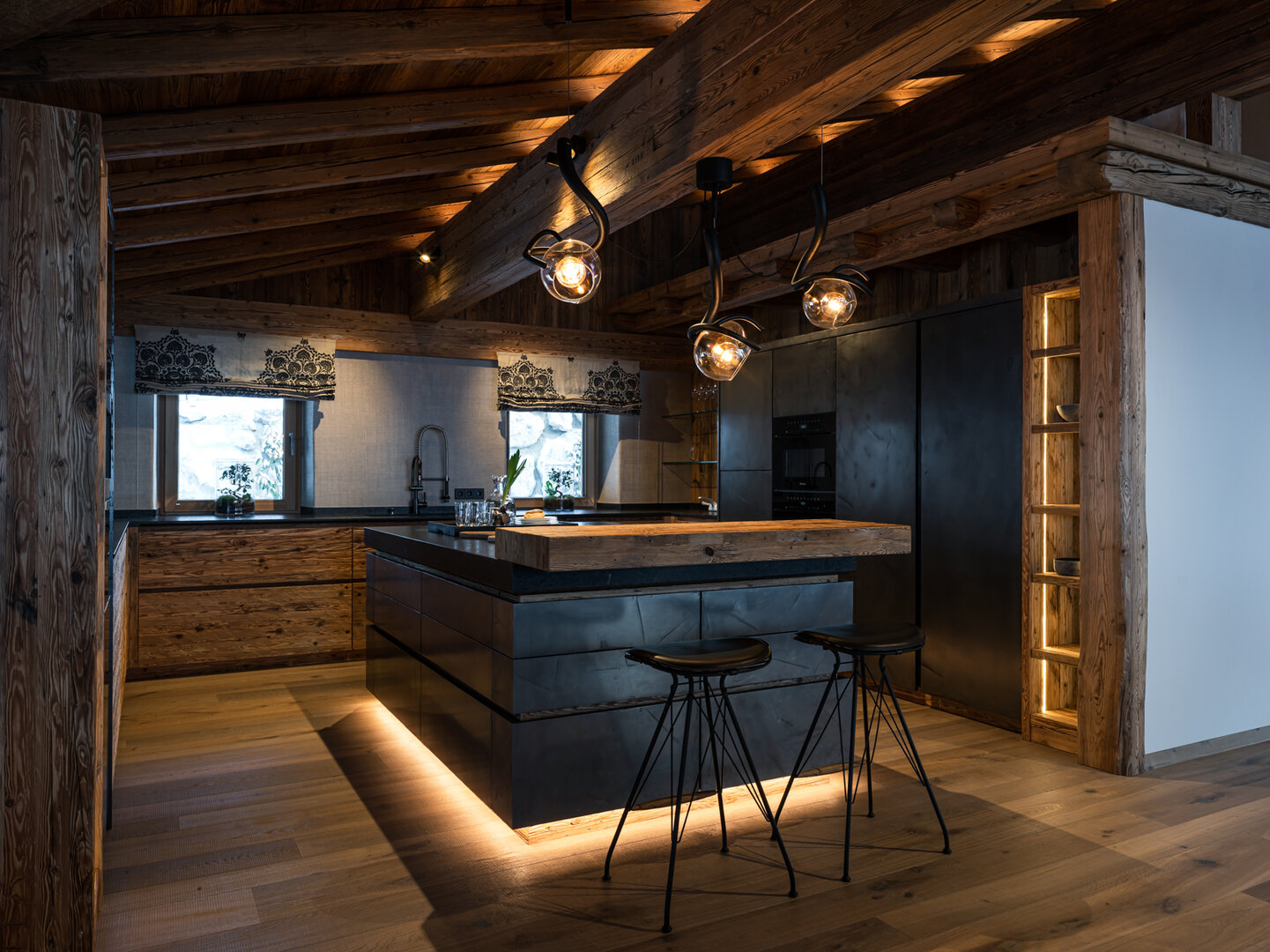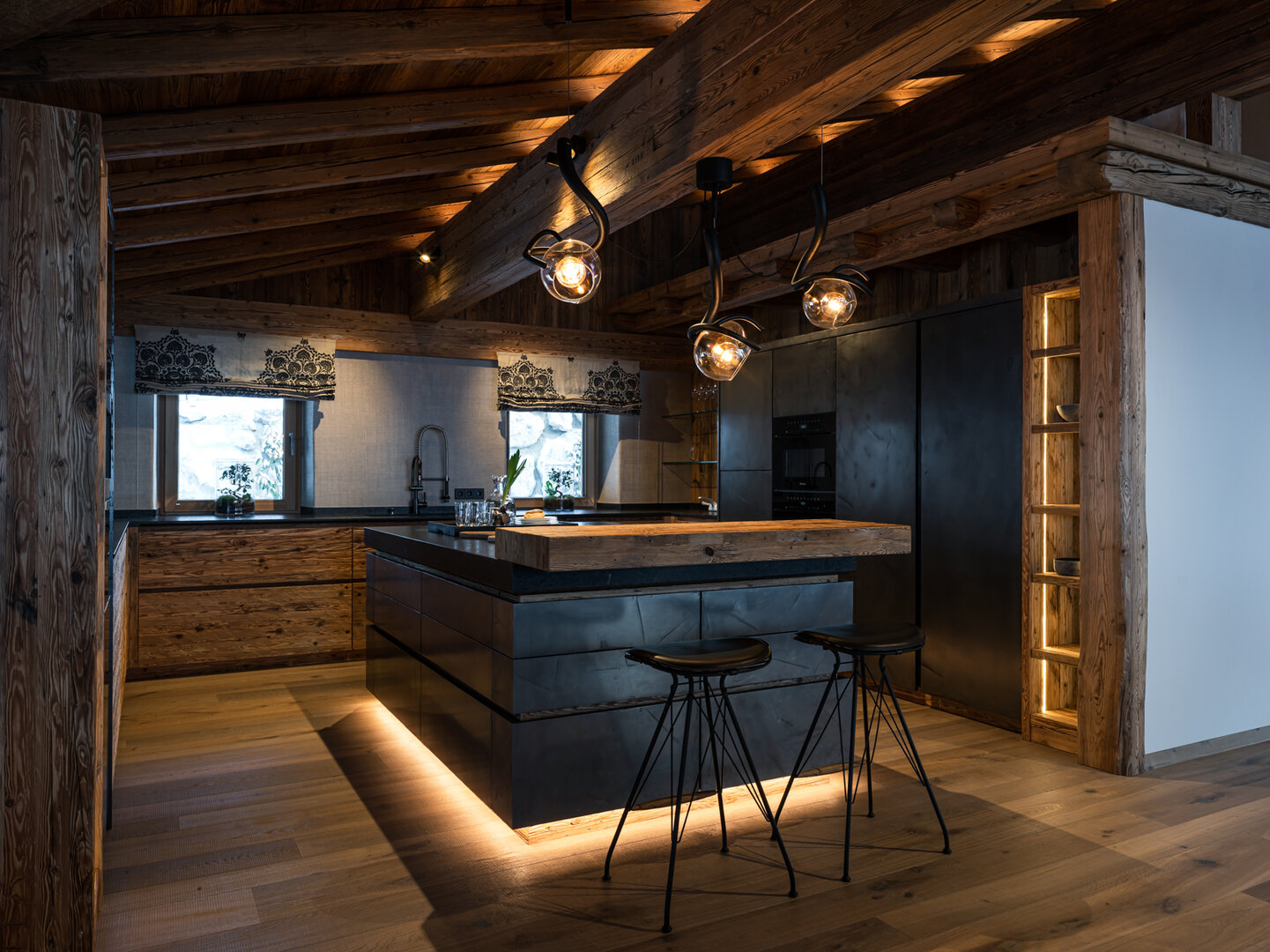 With a view of the Wilder Kaiser, the spacious chalet captivates with its unique location as well as the comfort throughout. An interplay of tactile and soft materials, as well as individual details together with sophisticated craftsmanship, provide atmosphere with a feeling of high-quality. The holistic concept is displayed in darker, cosy colours in the open and large spaces and becomes lighter and brighter in the areas of retreat. The clear design line is defined by a contemporary language of forms and materials of the Austrian-alpine country house.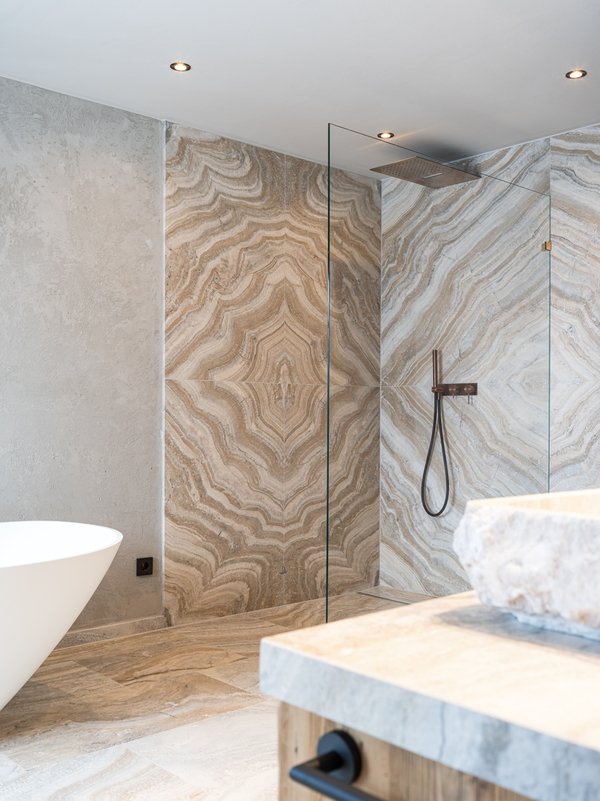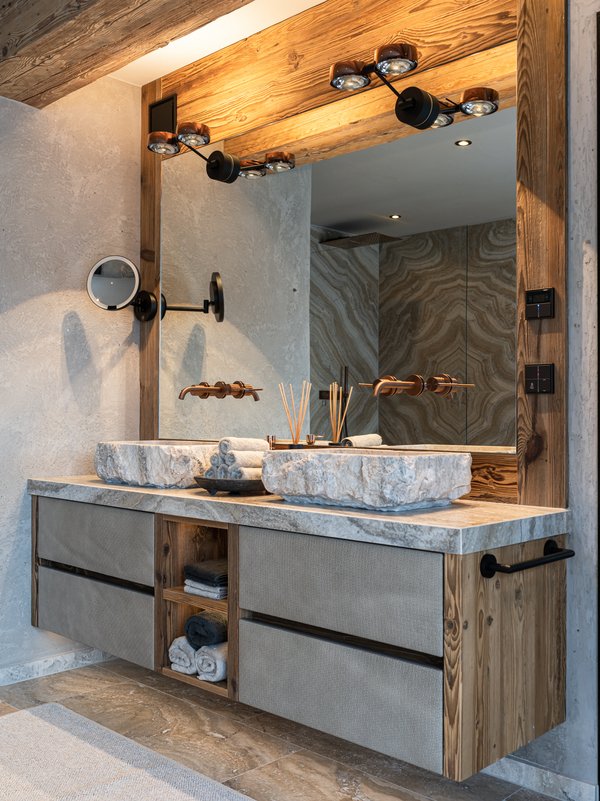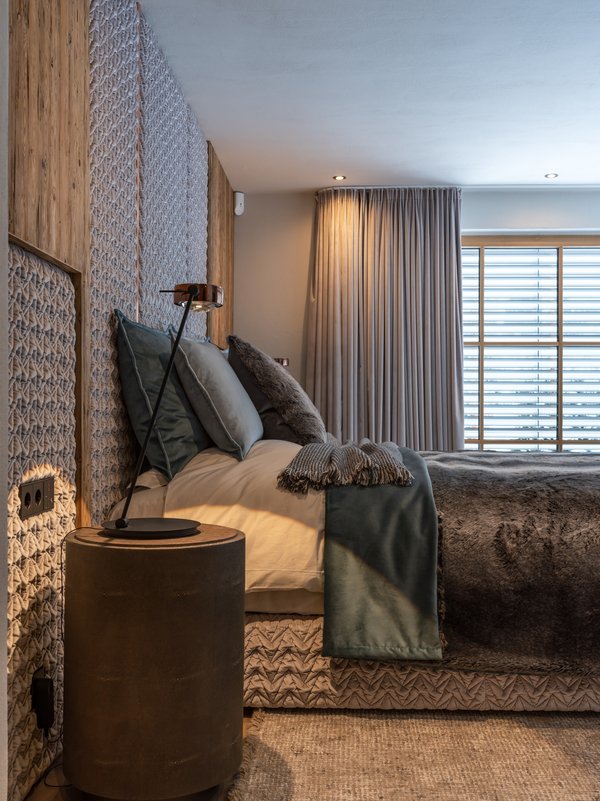 The master bathroom features an elegant material ensemble of embossed leather on and inside the drawers, custom natural stone basins, copper-coloured fixtures and a light travertine in the rain shower. In the dressing room and bedroom, finely detailed quilting used for padding and upholstery create a unified, high-end look.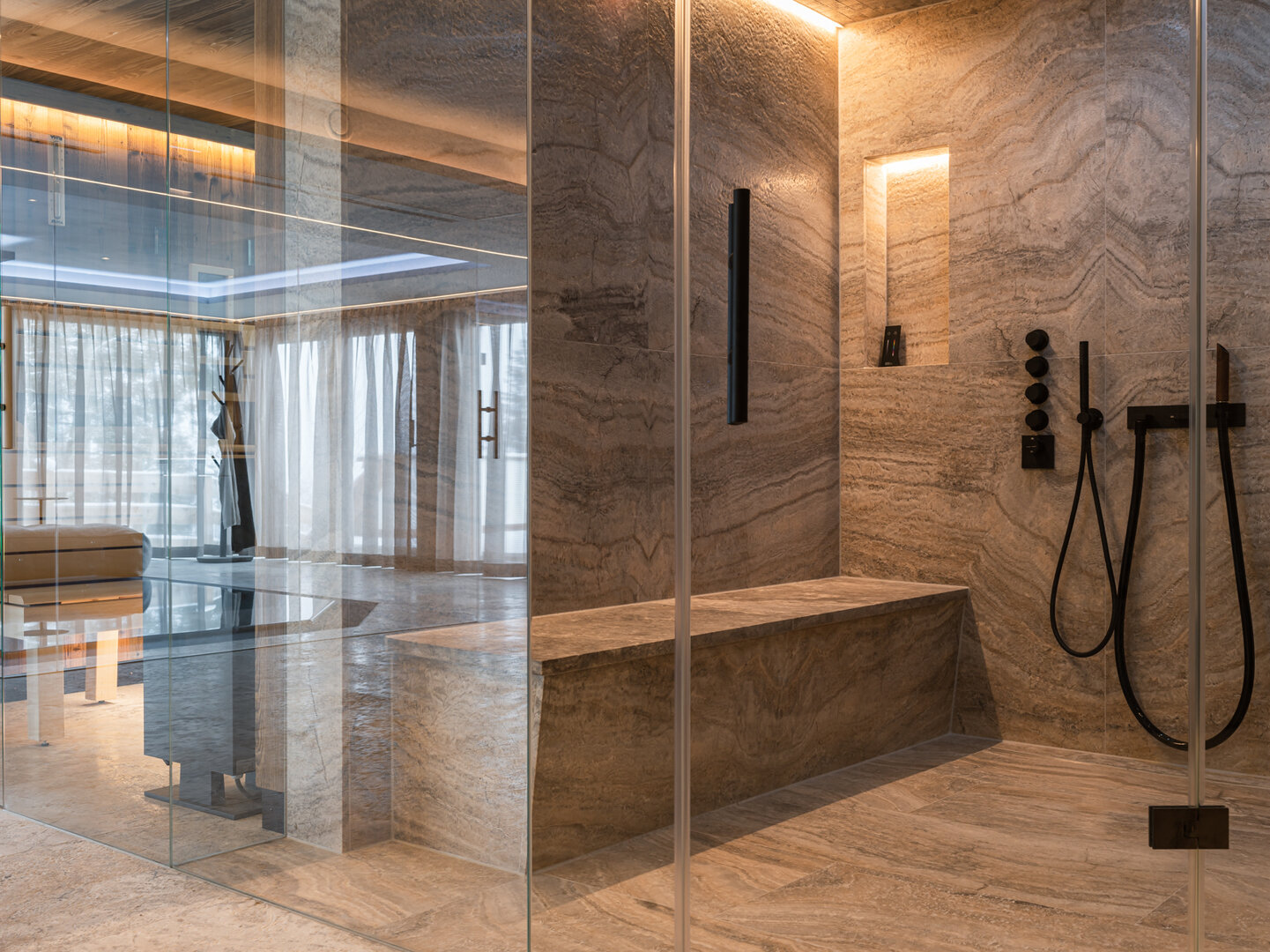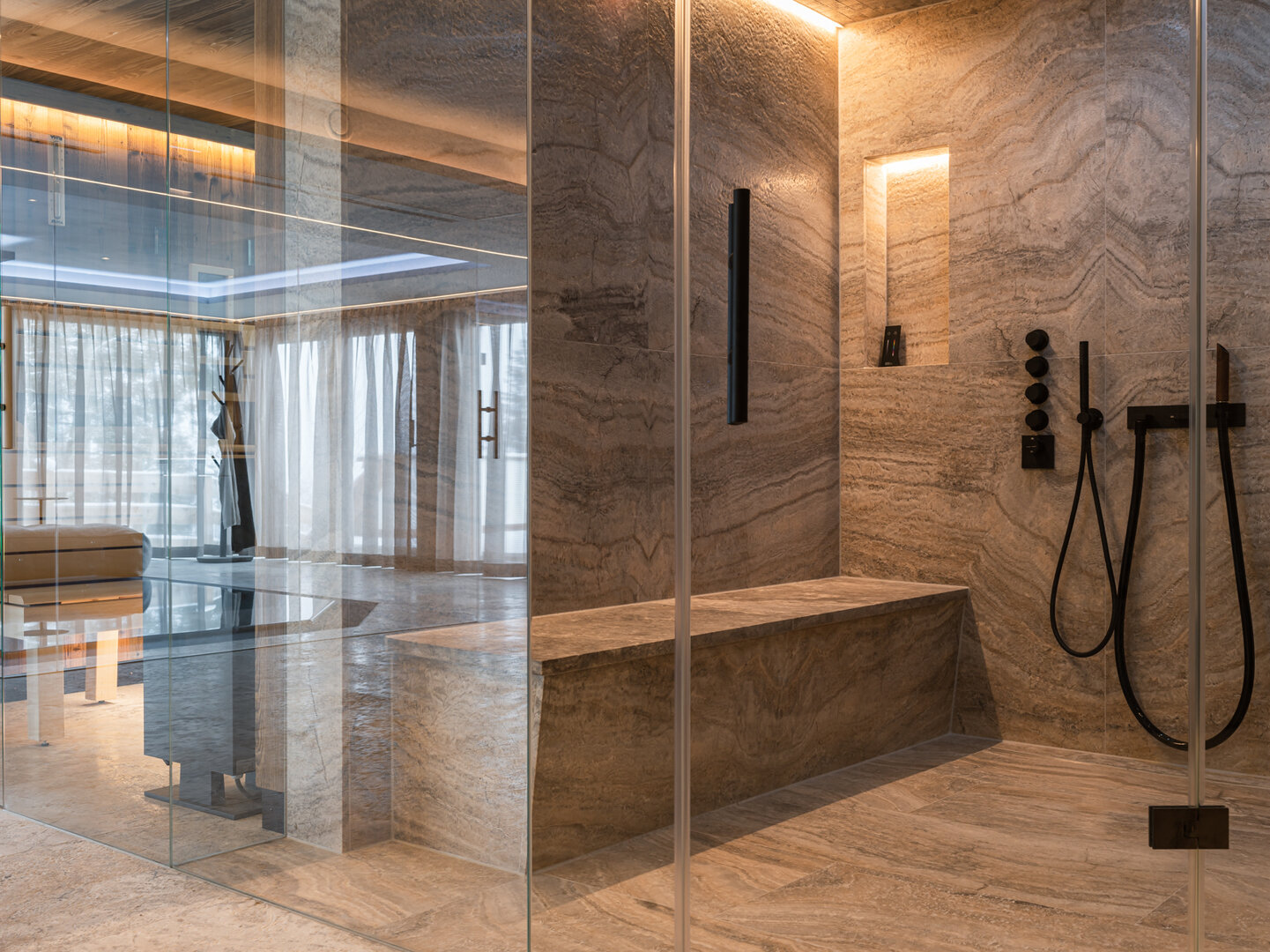 The chalet's wellness area spells relaxation with its travertine steam shower. A large opening with sliding glass panels allows for an enchanting view of the indoor pool, as well as the custom-made leisure loungers and extra-large, waterproof beanbags.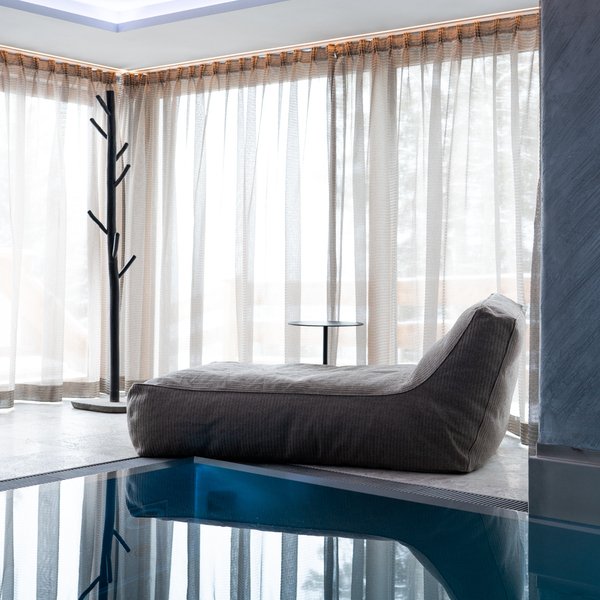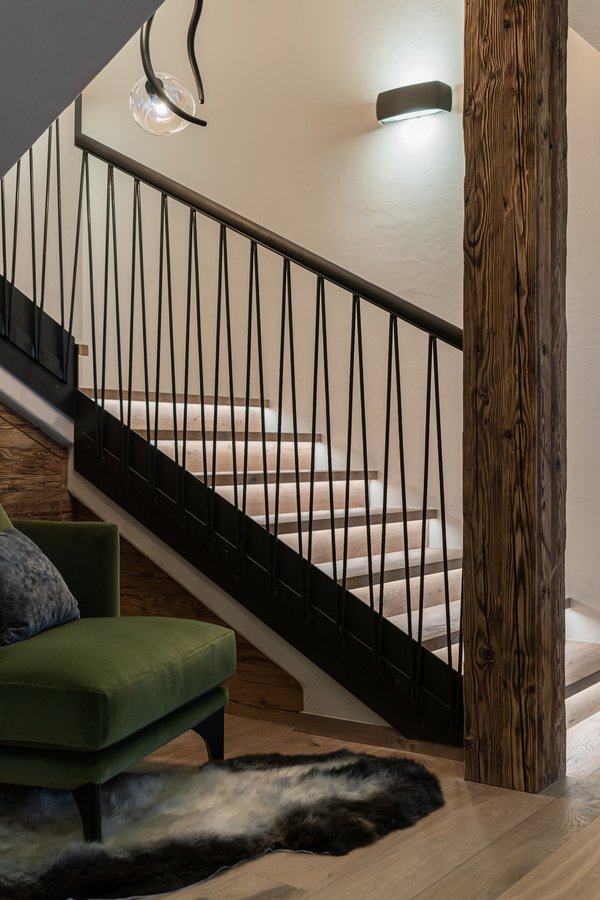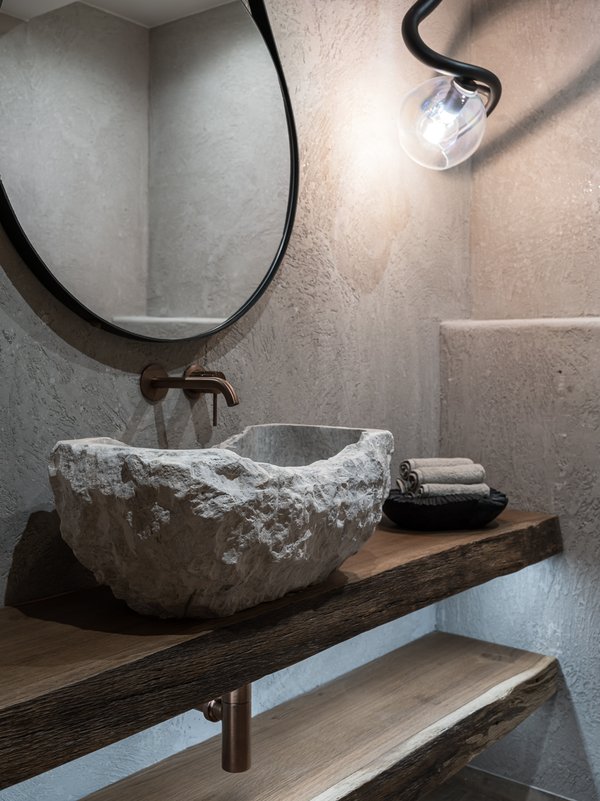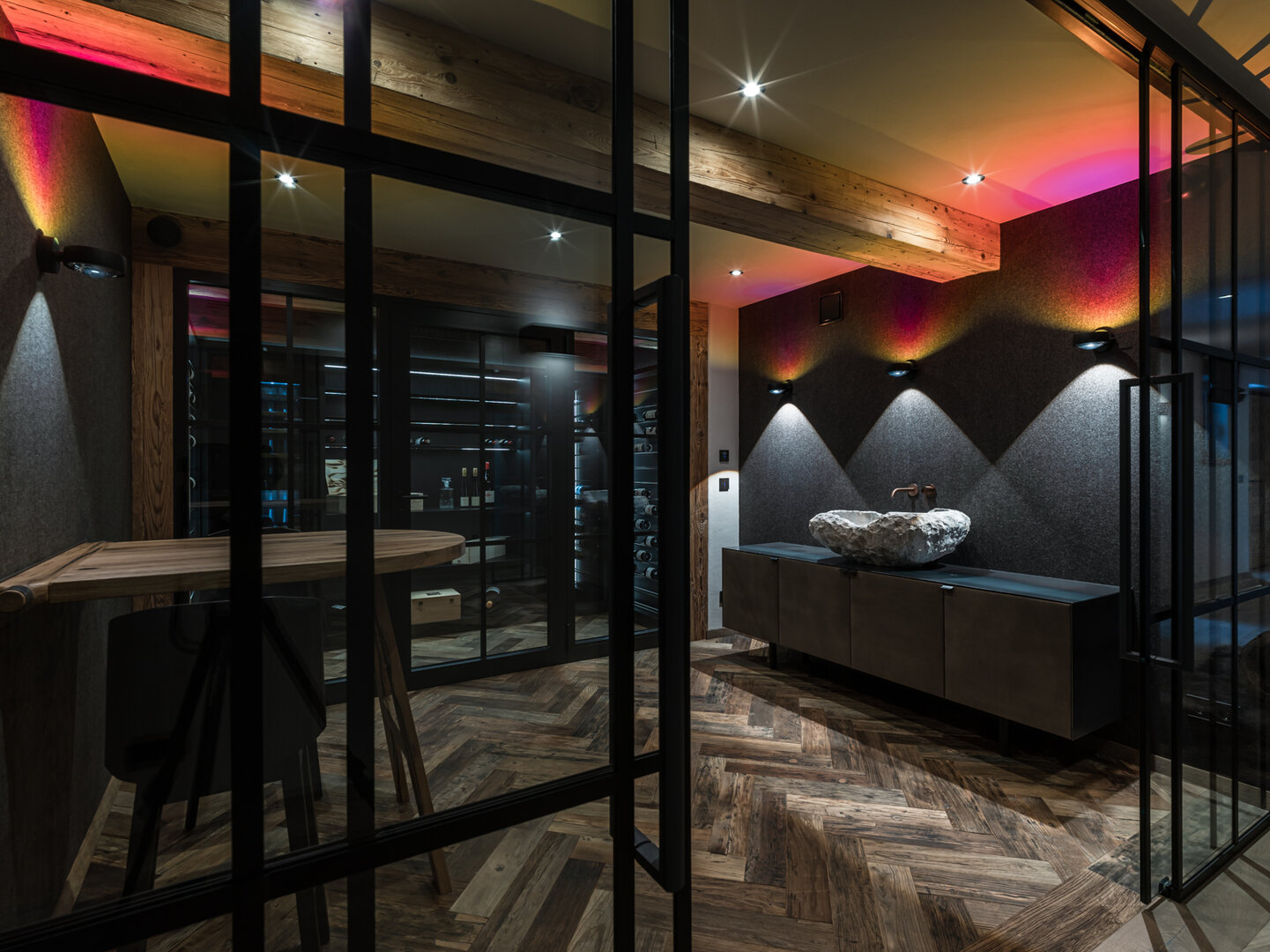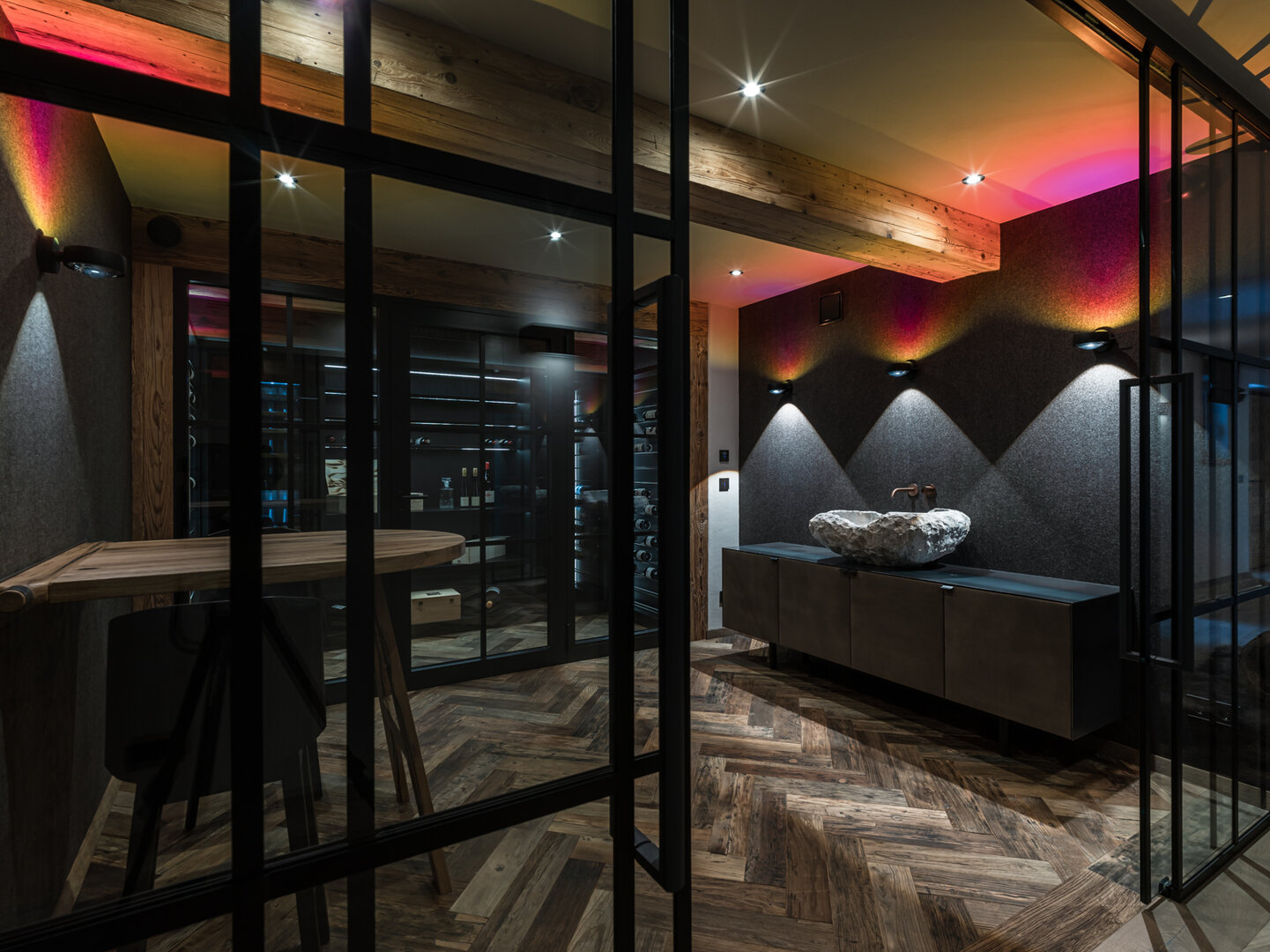 Black iron glass elements open the view from the hallway into this walk-in, temperature-controlled wine room that will make wine lovers' hearts skip a beat. The loden cloth wall covering, for optimal room climate and perfect acoustics, combined with the rustic oak herringbone floor are complemented by a custom-made chest of drawers with integrated minibar. The black iron furniture with deerskin fronts is crowned by a travertine stone sink, set off by a play of light and shadow on the dark wall covering.