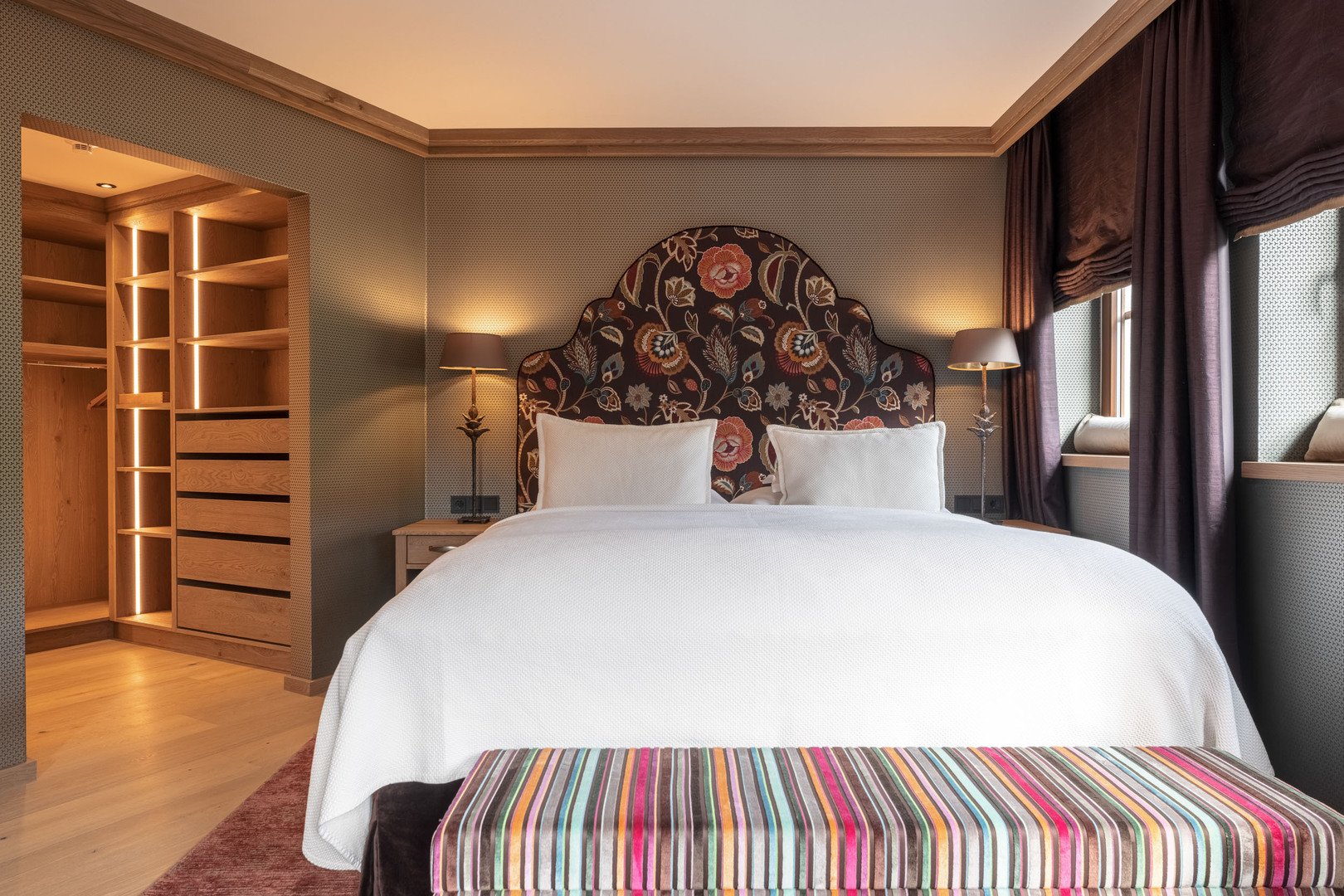 Characterized by a high degree of individuality, with special attention to quality and authenticity, the luxury hotel Unterschwarzachhof lies in the tranquillity of the Glemm Valley, surrounded by idyllic mountain panoramas.
With some rooms and suites redesigned in the previous year, the reinterpretation of a style that combines traditional forms of the local baroque with materials of festive costumes, such as velvet and silk came to life. Once again, in this year's renovations the signature piece— which is the theme of each room — is a custom, oversized headboard with intricate fabric upholstery.
Seen here is the Cloud 7 premium suite, which features the signature fabric with an embroidered leaf and flower pattern.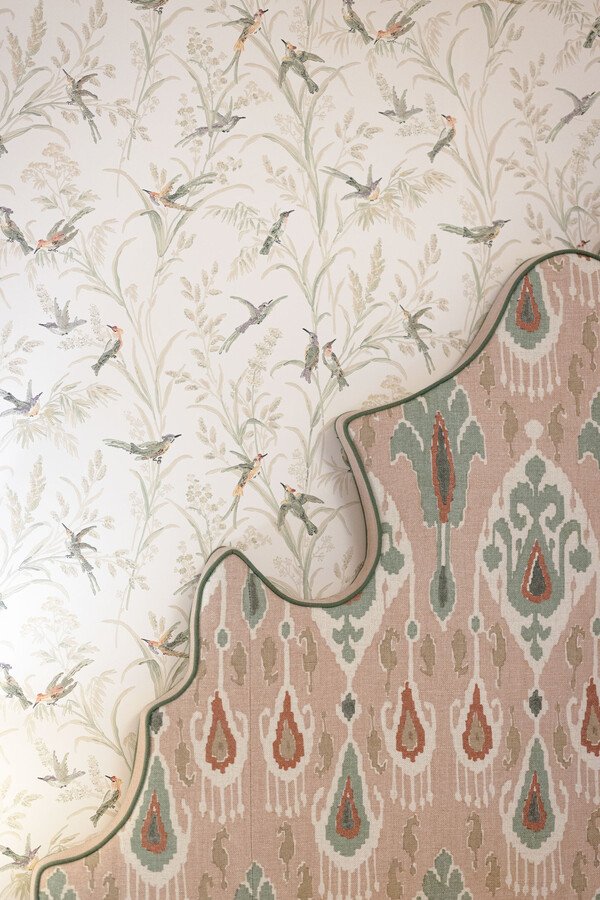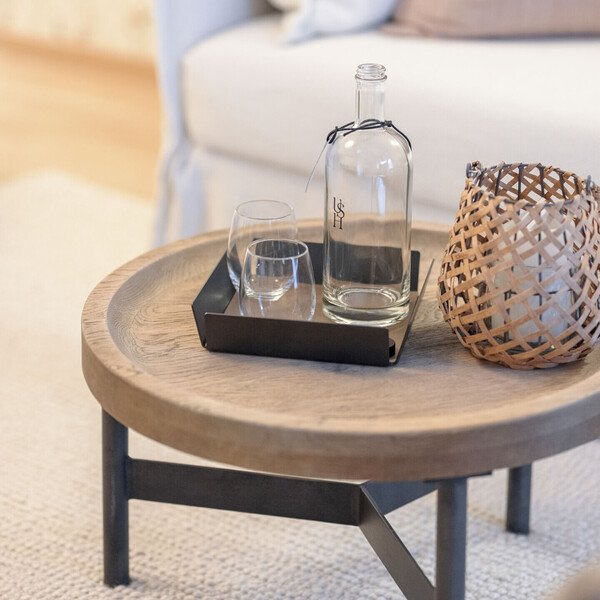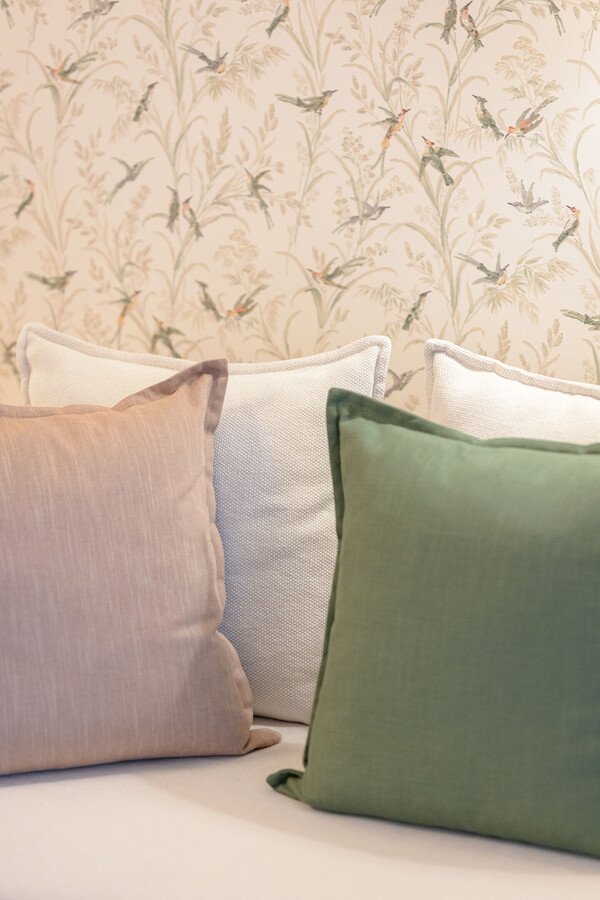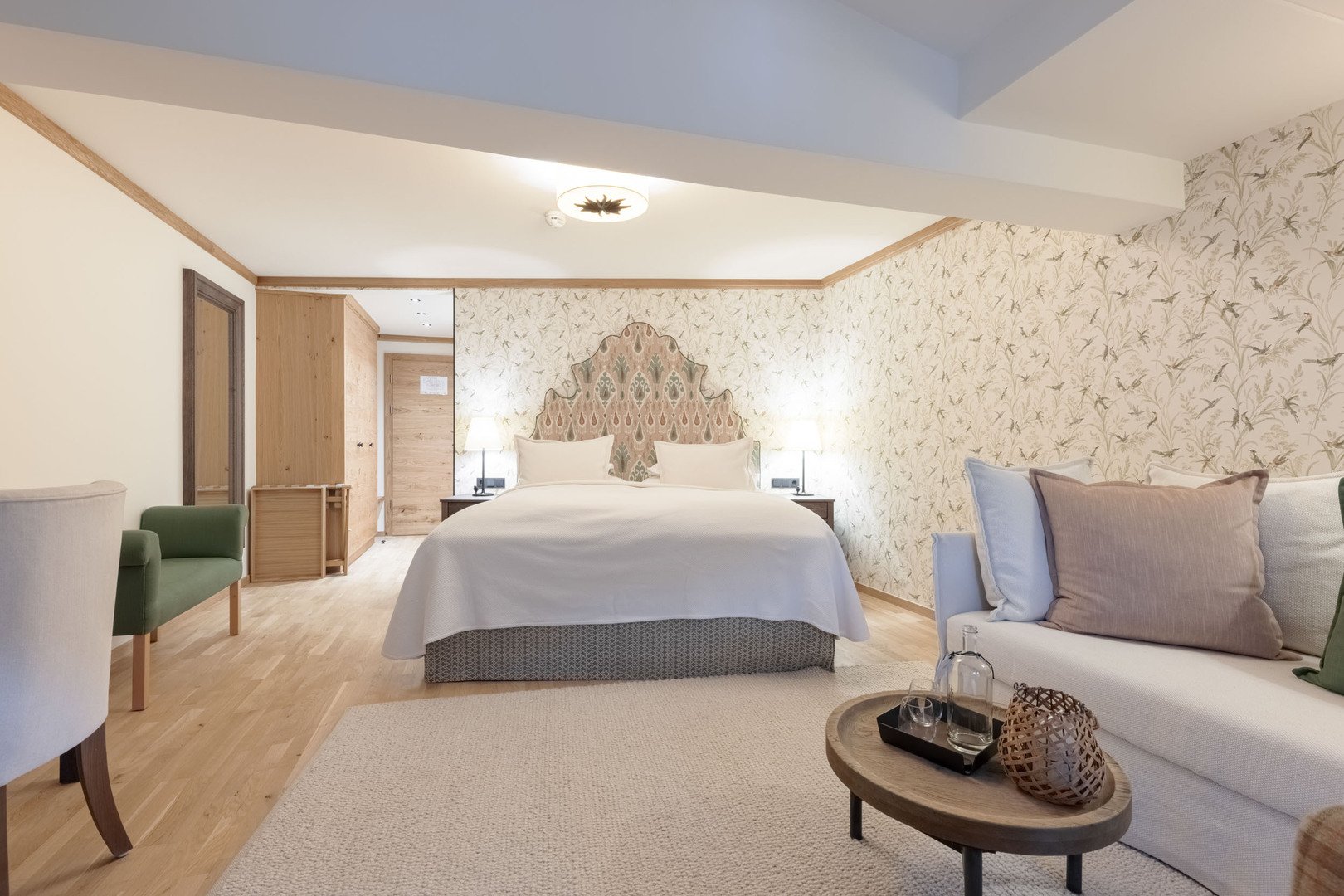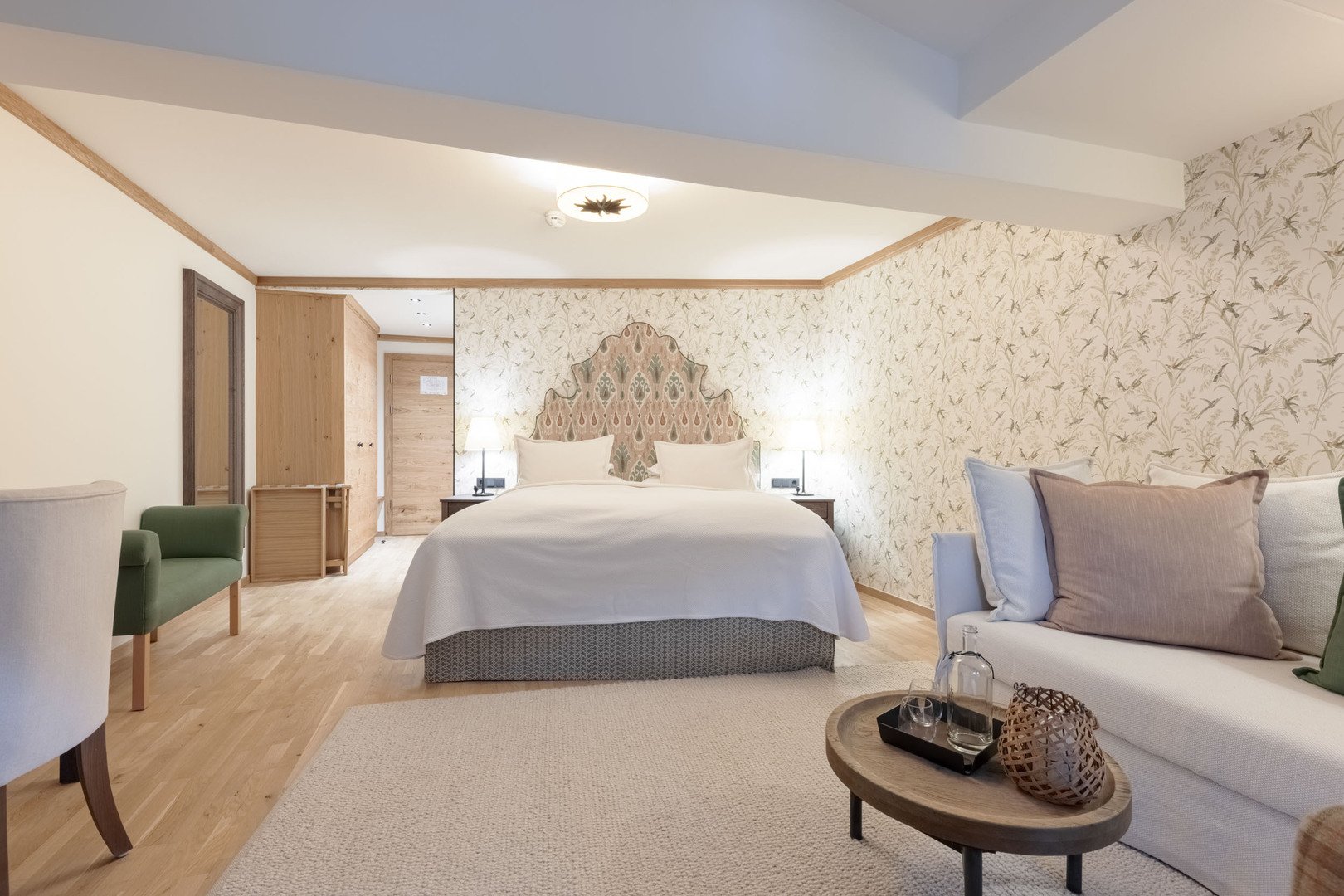 The premium double room also features a pleasantly soft combination of a fabric-covered headboard with an Ikat pattern and birds on the wallpaper in the background.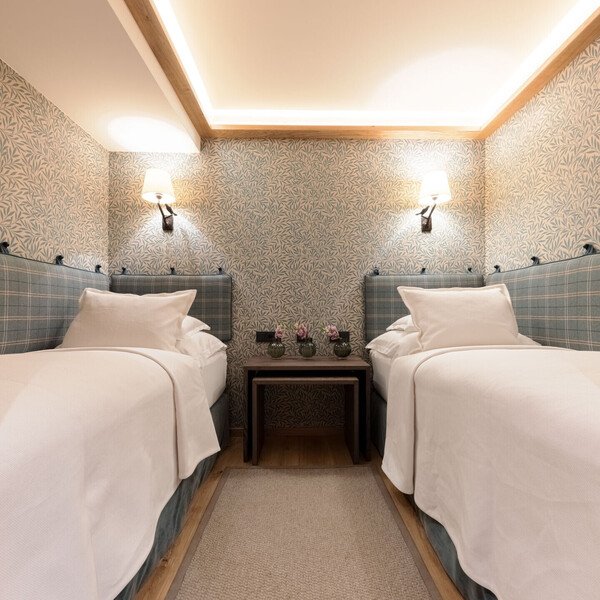 The individual interpretation of the signature piece can be seen in all double and family rooms. Depending on the size of the room, the amount of natural light and, if applicable, existing materials, a new theme and a colour concept were developed.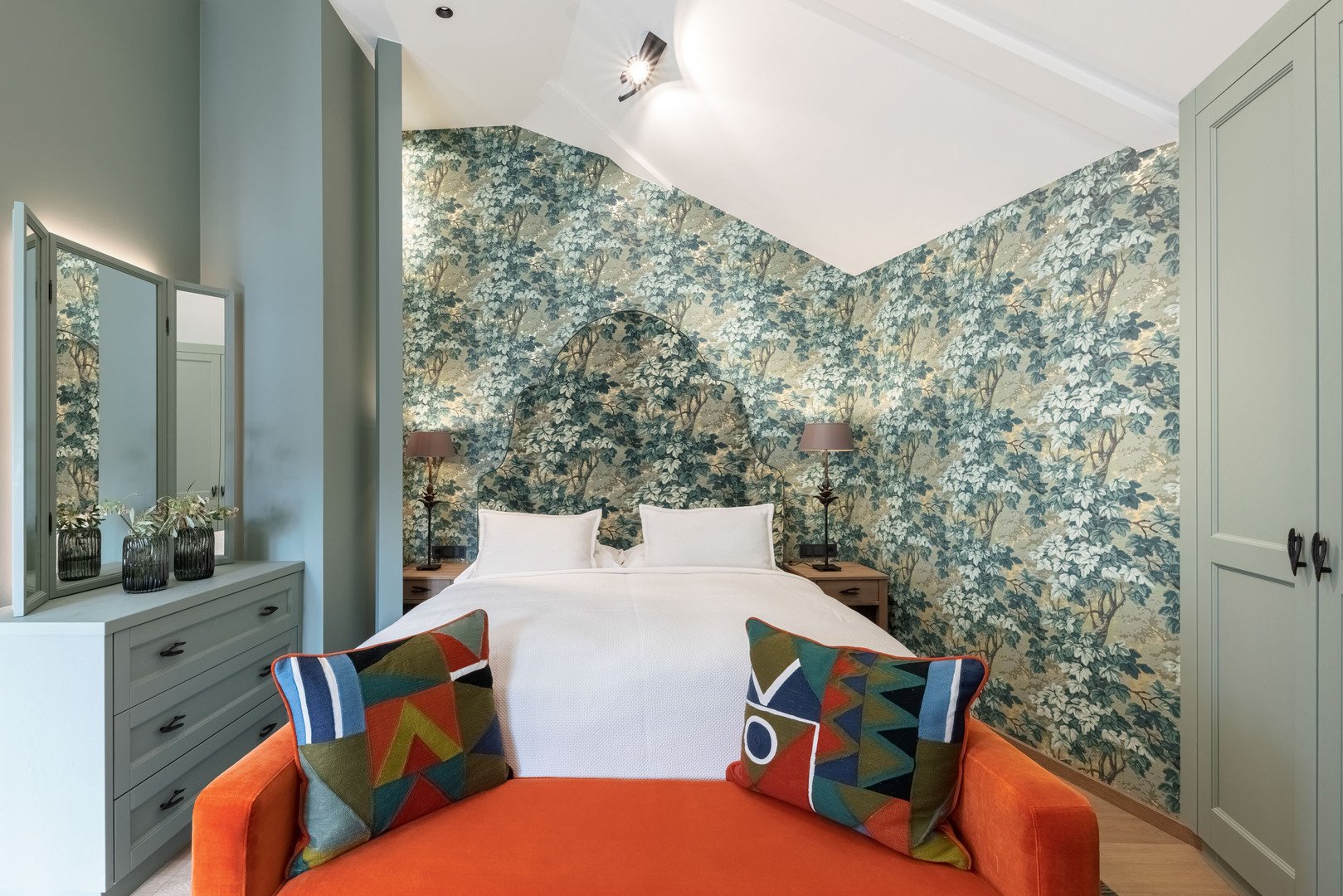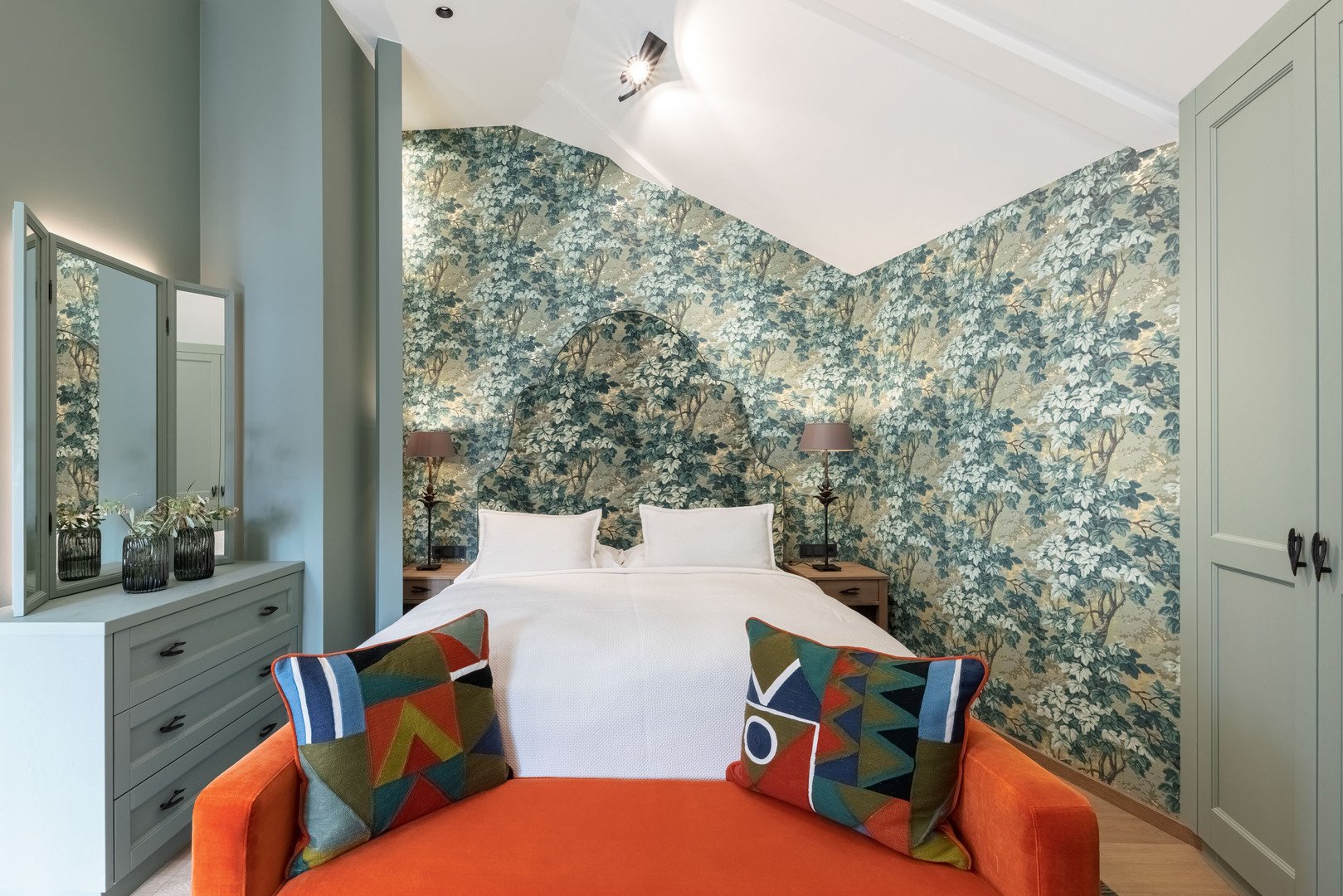 The Sterngucker (Stargazer) Suite brings the forest and nature indoors. With its evergreen theme, the headboard blends beautifully into the wallpaper backdrop. Strong orange and friendly, light-blue tones bring additional spots of colour. A highlight for detail lovers is the custom mirror console with backlit flaps to get a good look at yourself from any angle. Elements like these help to make even narrower spaces feel spacious.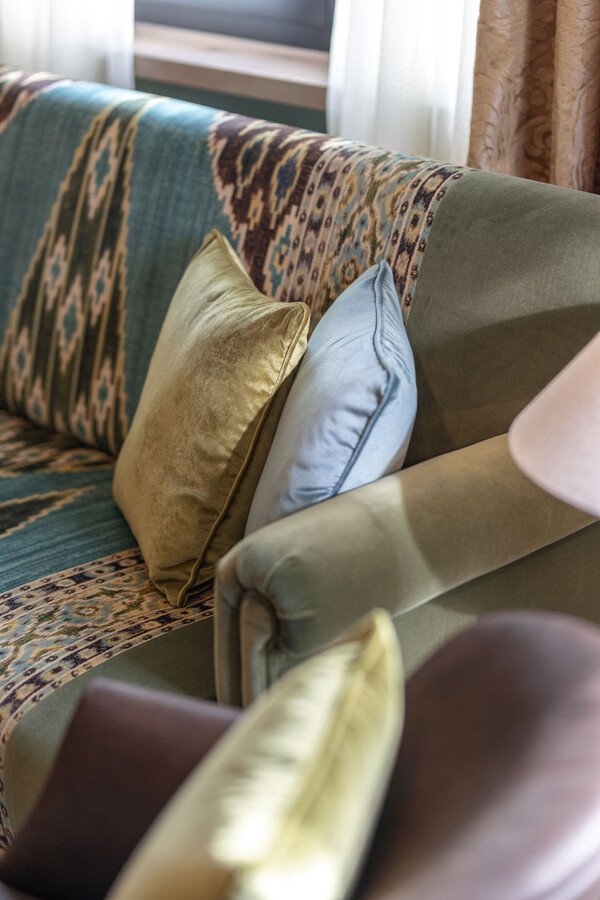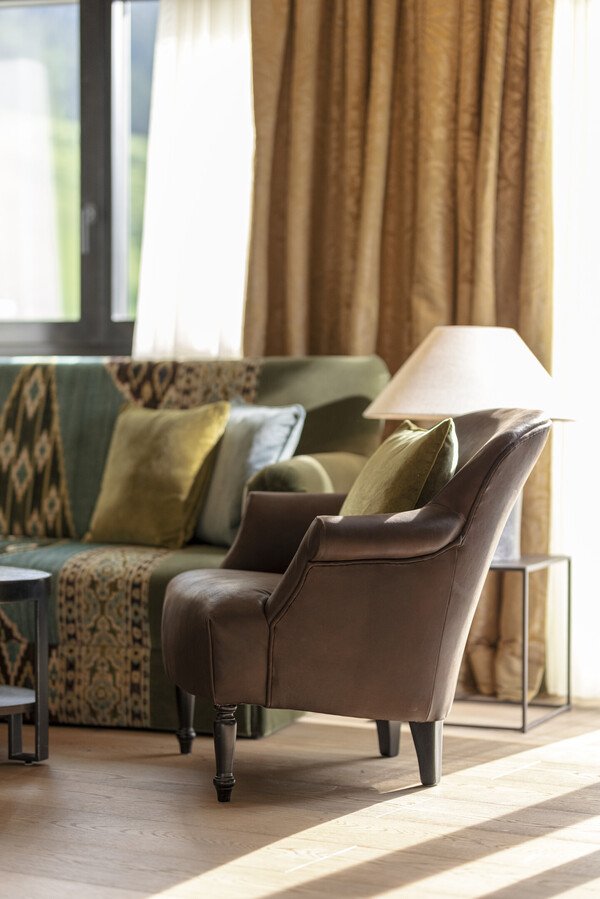 The goal was to give this bay suite a fresh look with its existing wood elements. This was done by using new textiles and furniture. In the image on the right, an armchair, handmade in the Weber workshop, in a dark-grey, wool fabric invites guests to linger comfortably by the tiled stove.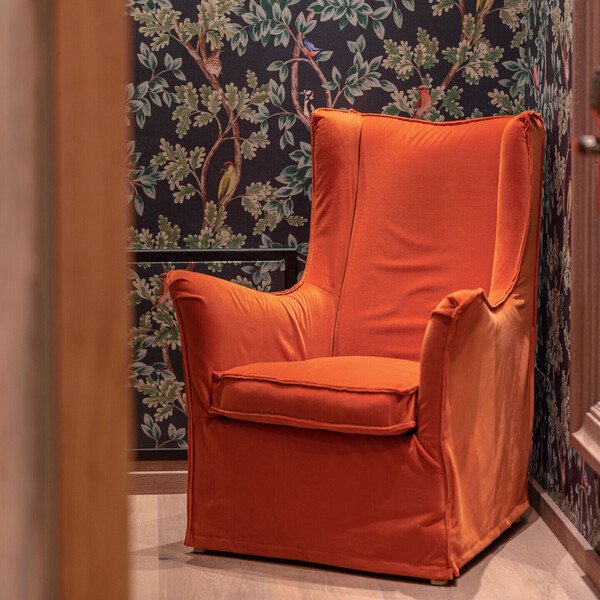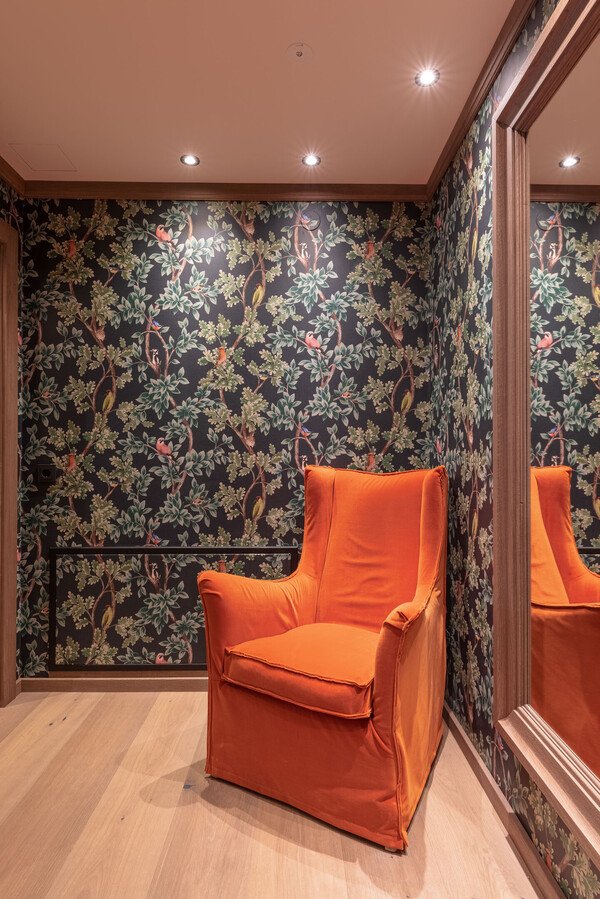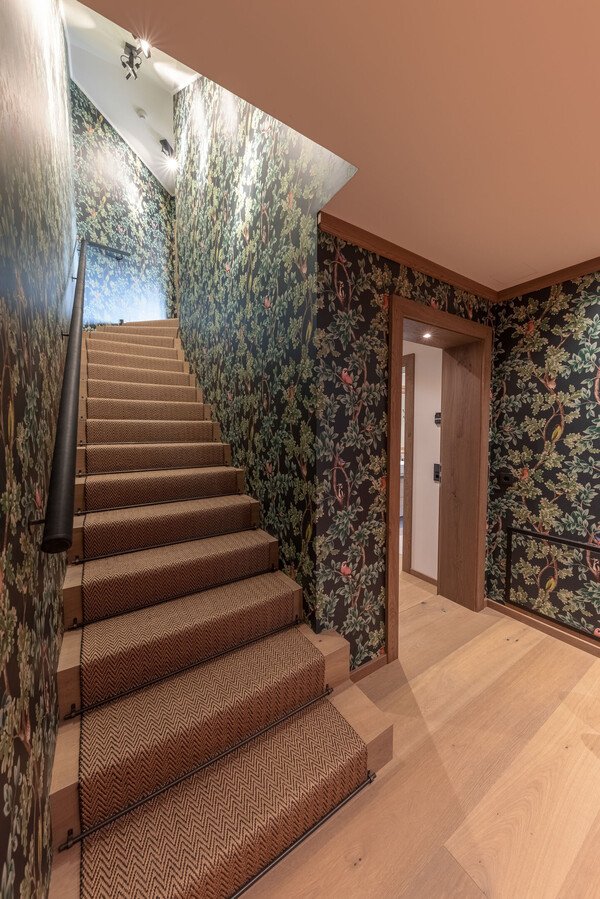 The Himmelreich (heavens) connect the different rooms with each other and show a coiled staircase runner. This one is custom-made and provides walking comfort with its felt carpet pad. The elegant leather handrail and the stylish wallpaper complete the unique staircase.