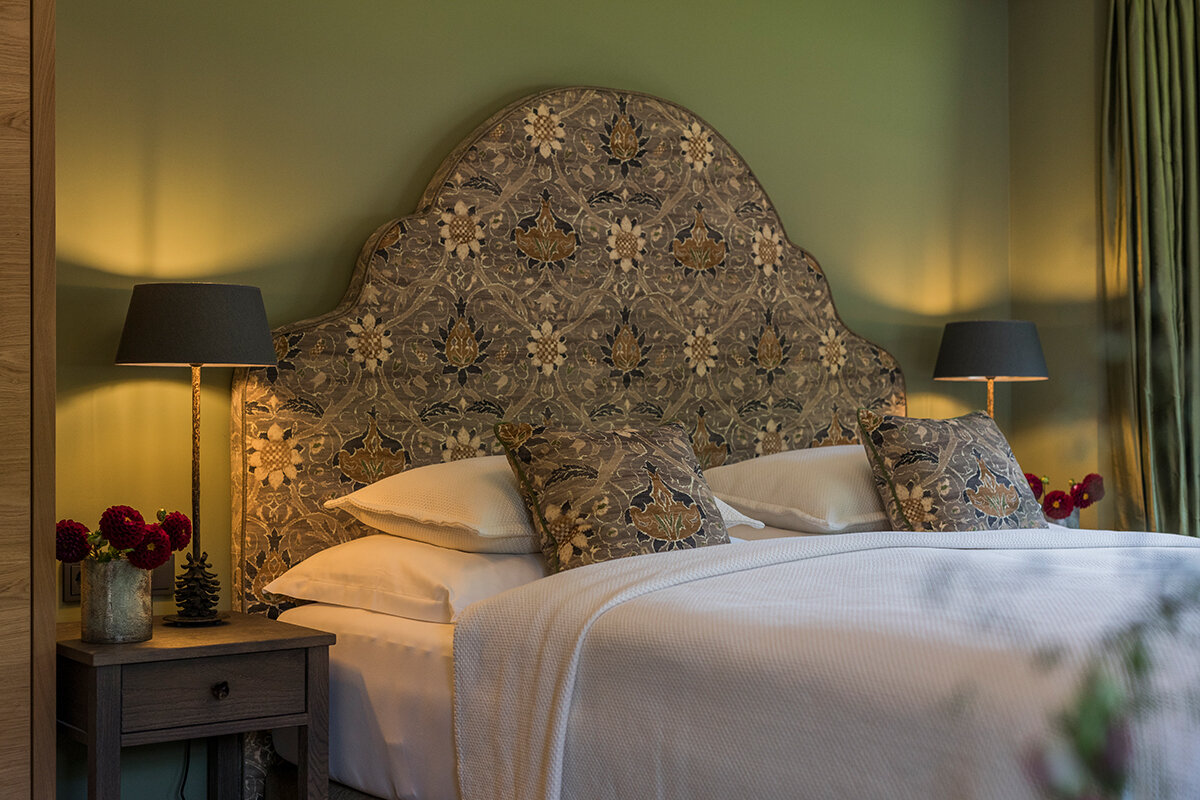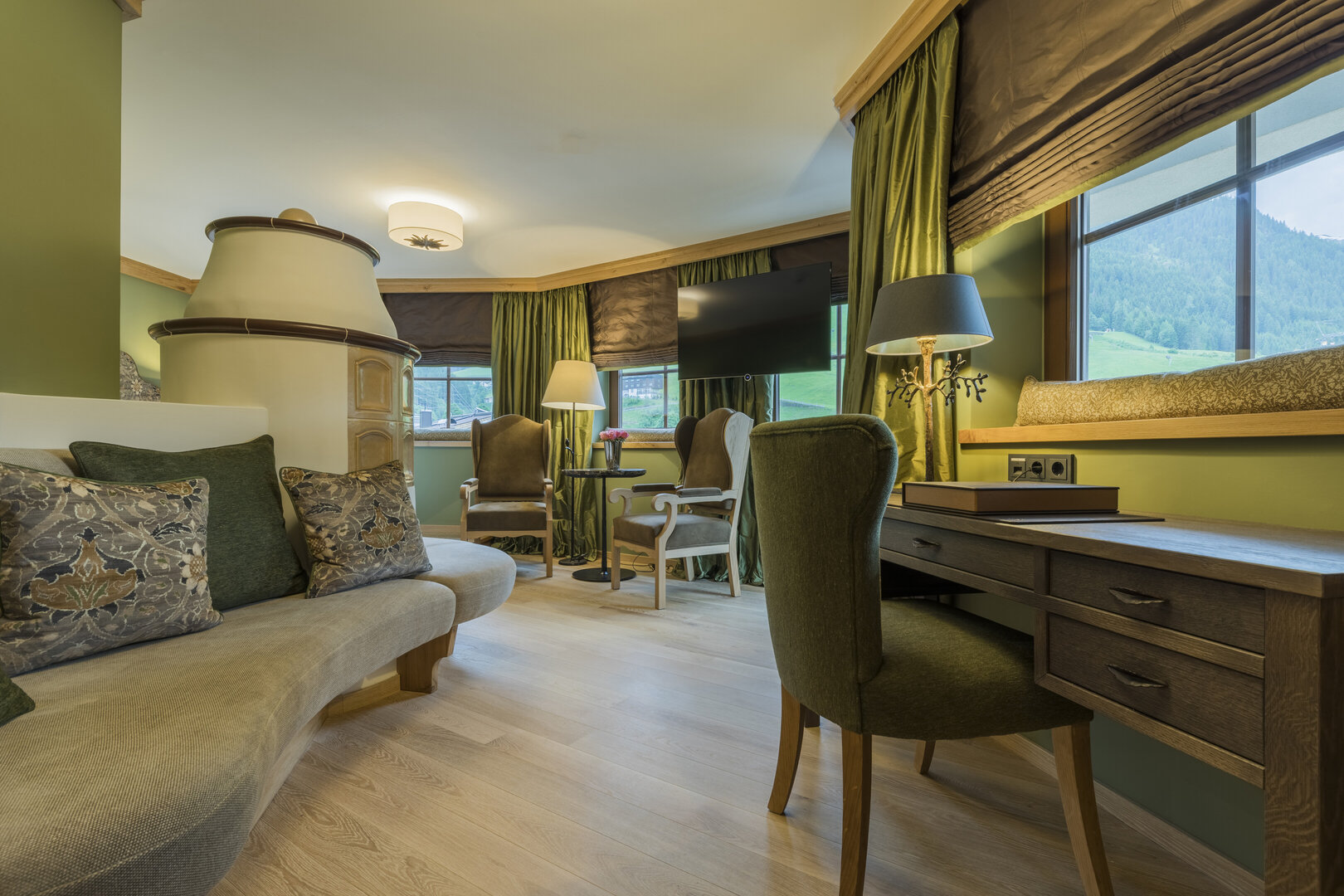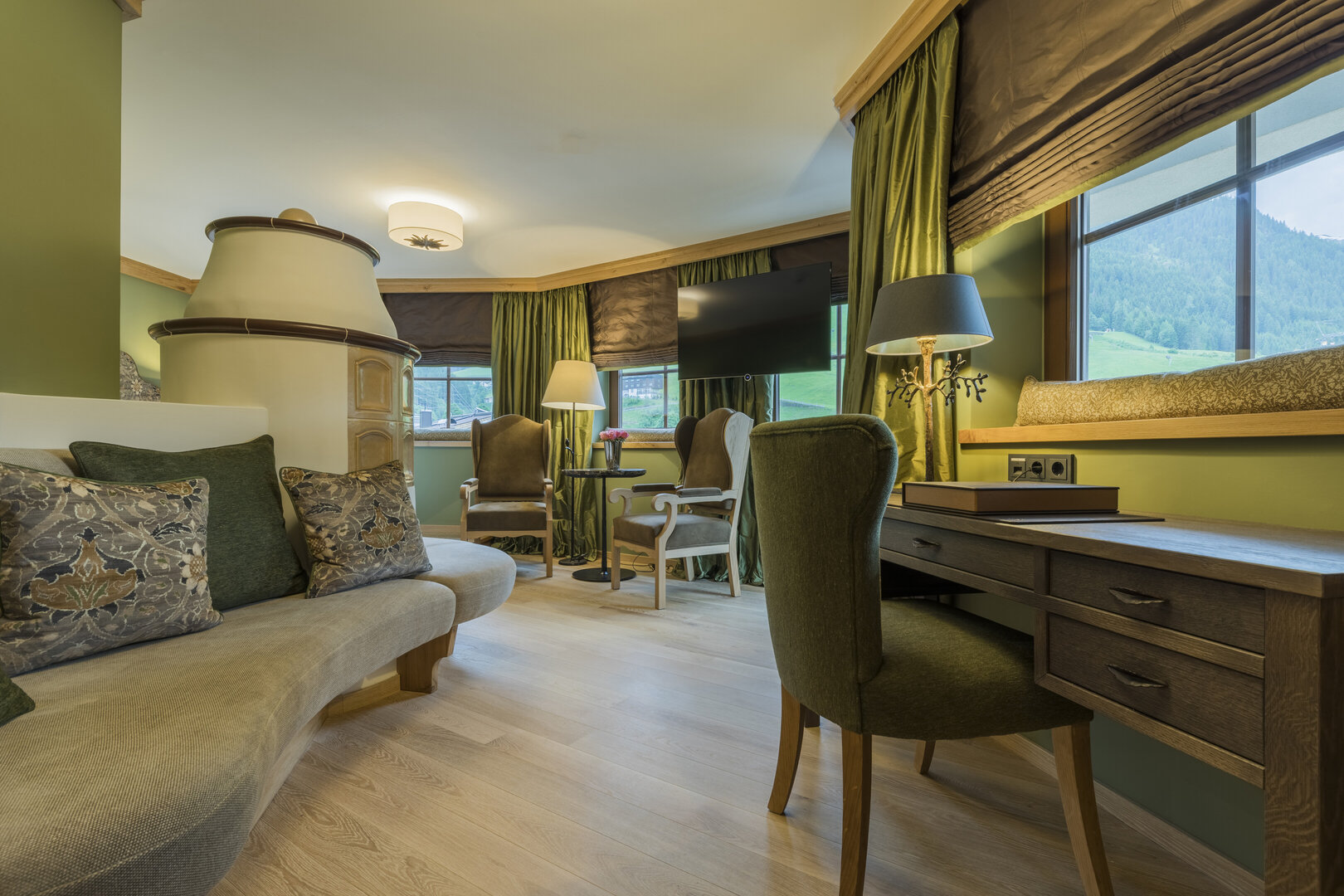 Surrounded by idyllic mountain panoramas, the luxury-class hotel Unterschwarzachhof is situated in the midst of the peaceful Glemmtal. The hotel is characterized by a high degree of individuality, with particular attention having been paid to quality and authenticity. For this reason, when redesigning the rooms, traditional forms inspired by the peasant baroque were combined and reinterpreted with materials of festive costumes such as velvet and silk. Signature Piece, on which the colour theme of each room is based, is a custom-made, oversized bed headboard with an elegant fabric covering.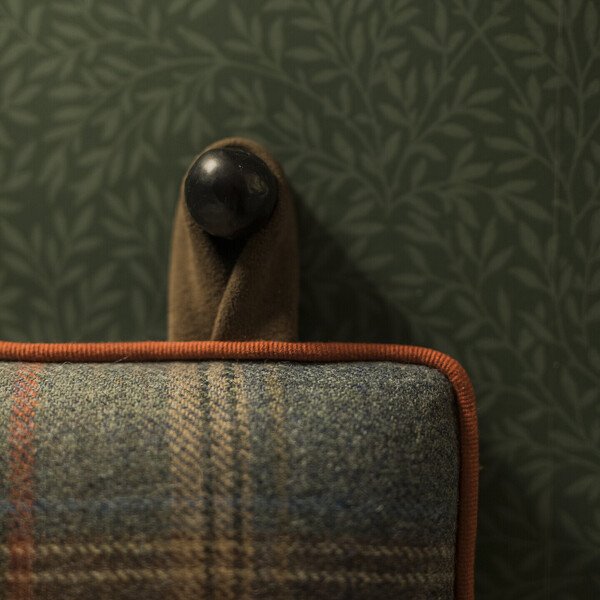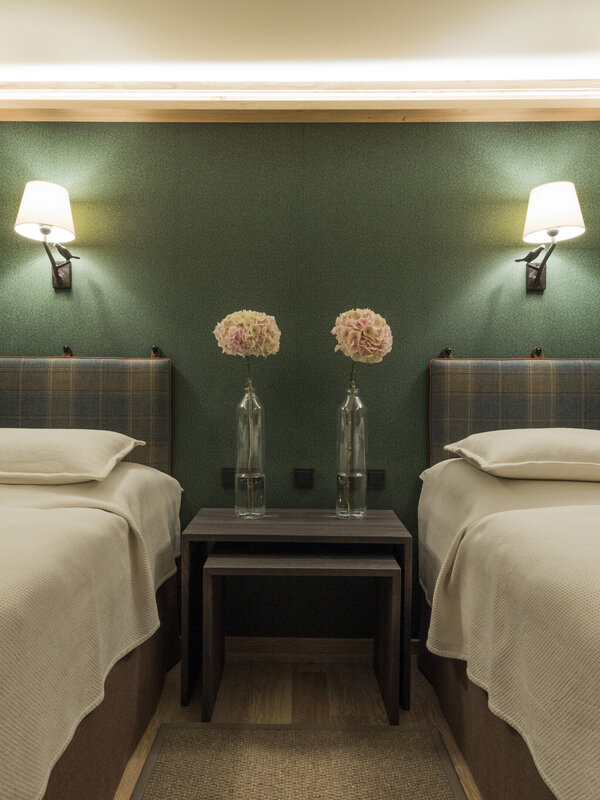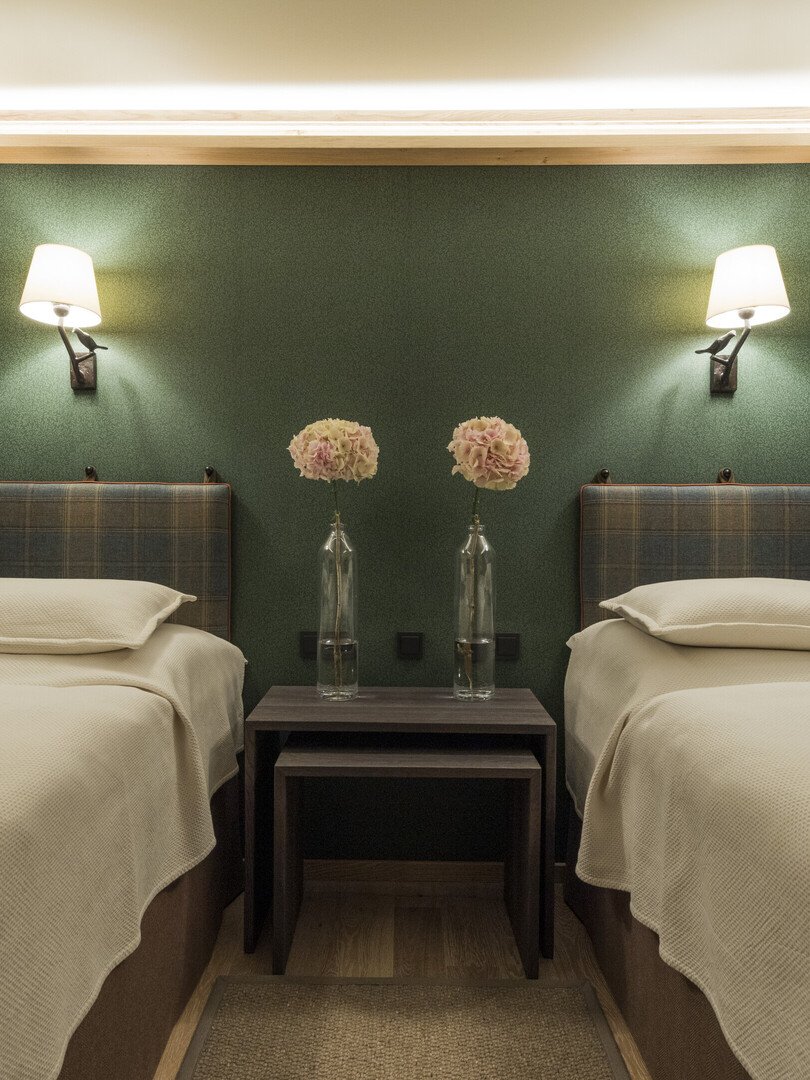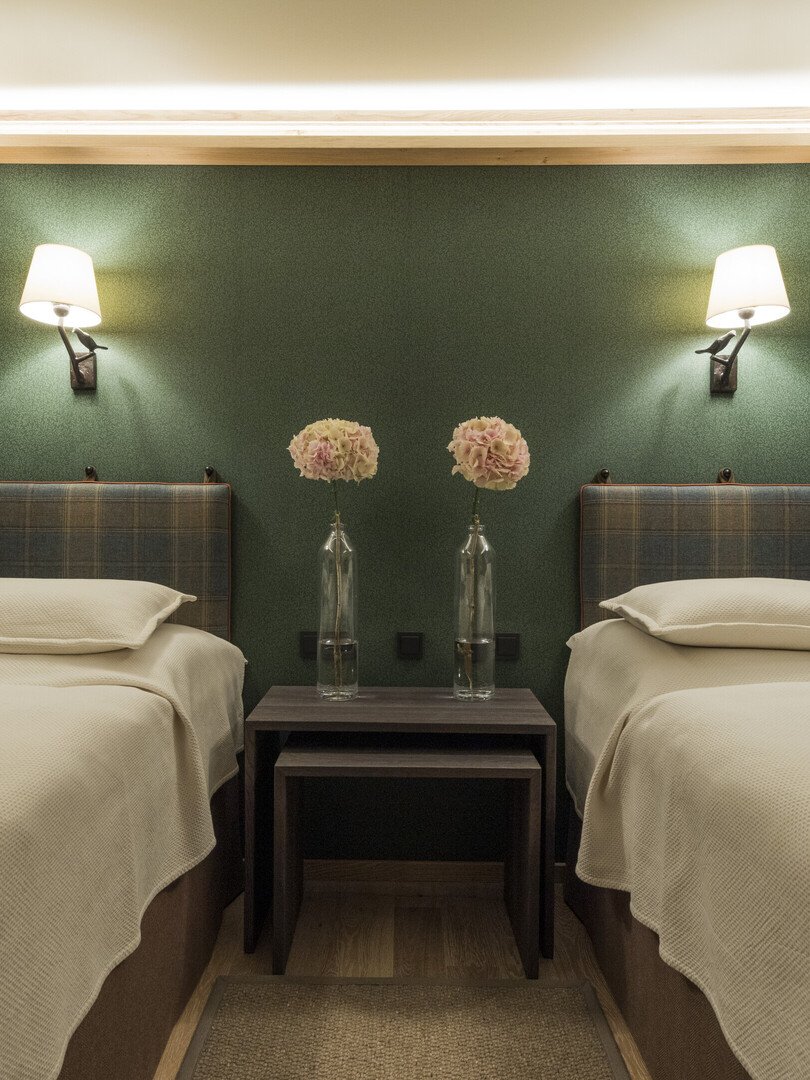 Compelling, but never loud shades of green, yellow, orange and blue blend effortlessly into a harmonious overall concept. In order to enhance the play between the wallpapers and wall paints, individually mixed pigment colours were used. Straightforward oak furniture in combination with black iron and stone complete the exciting crossover of design epochs.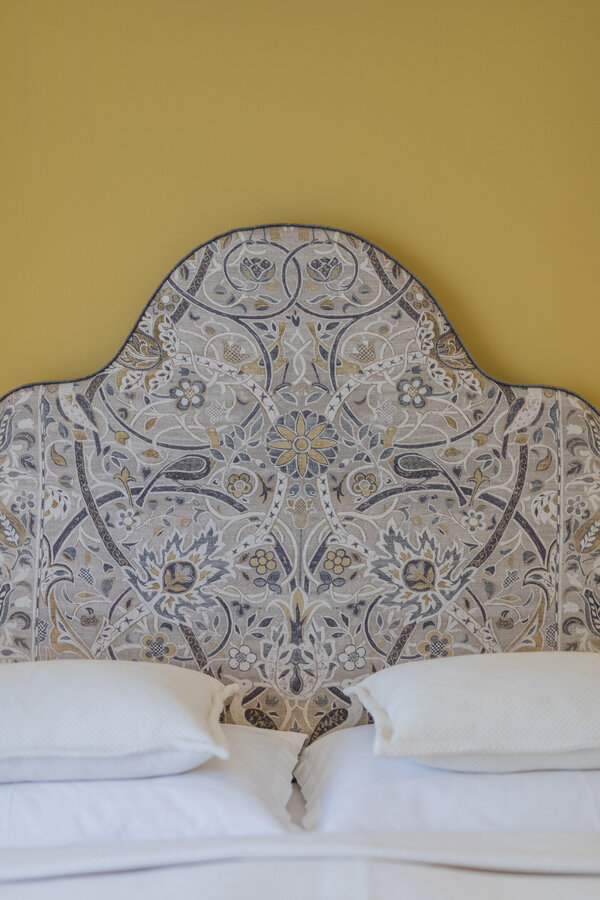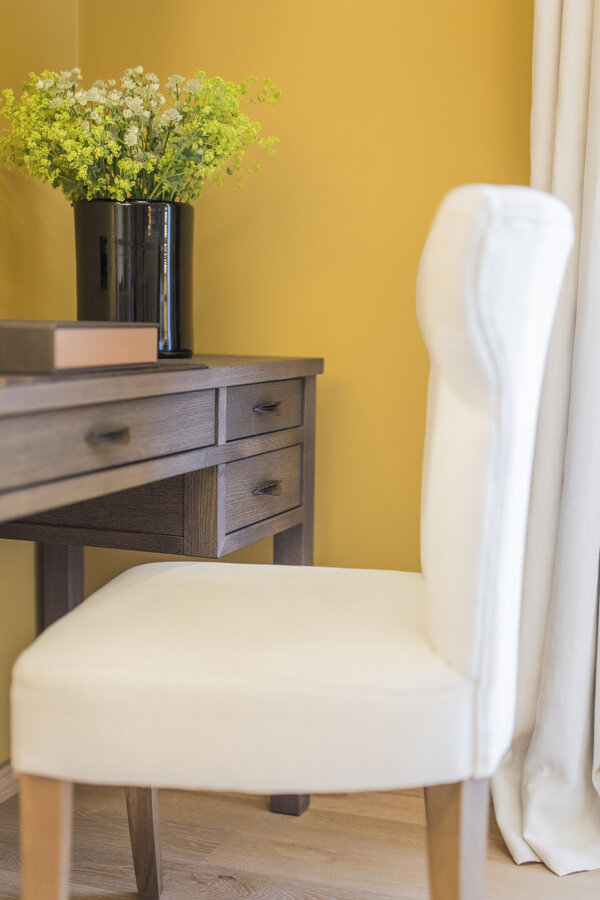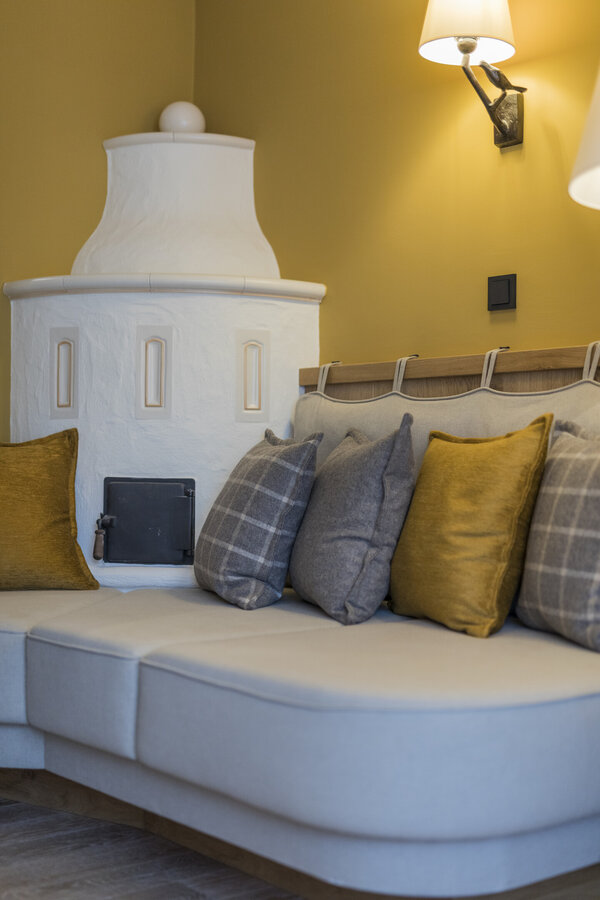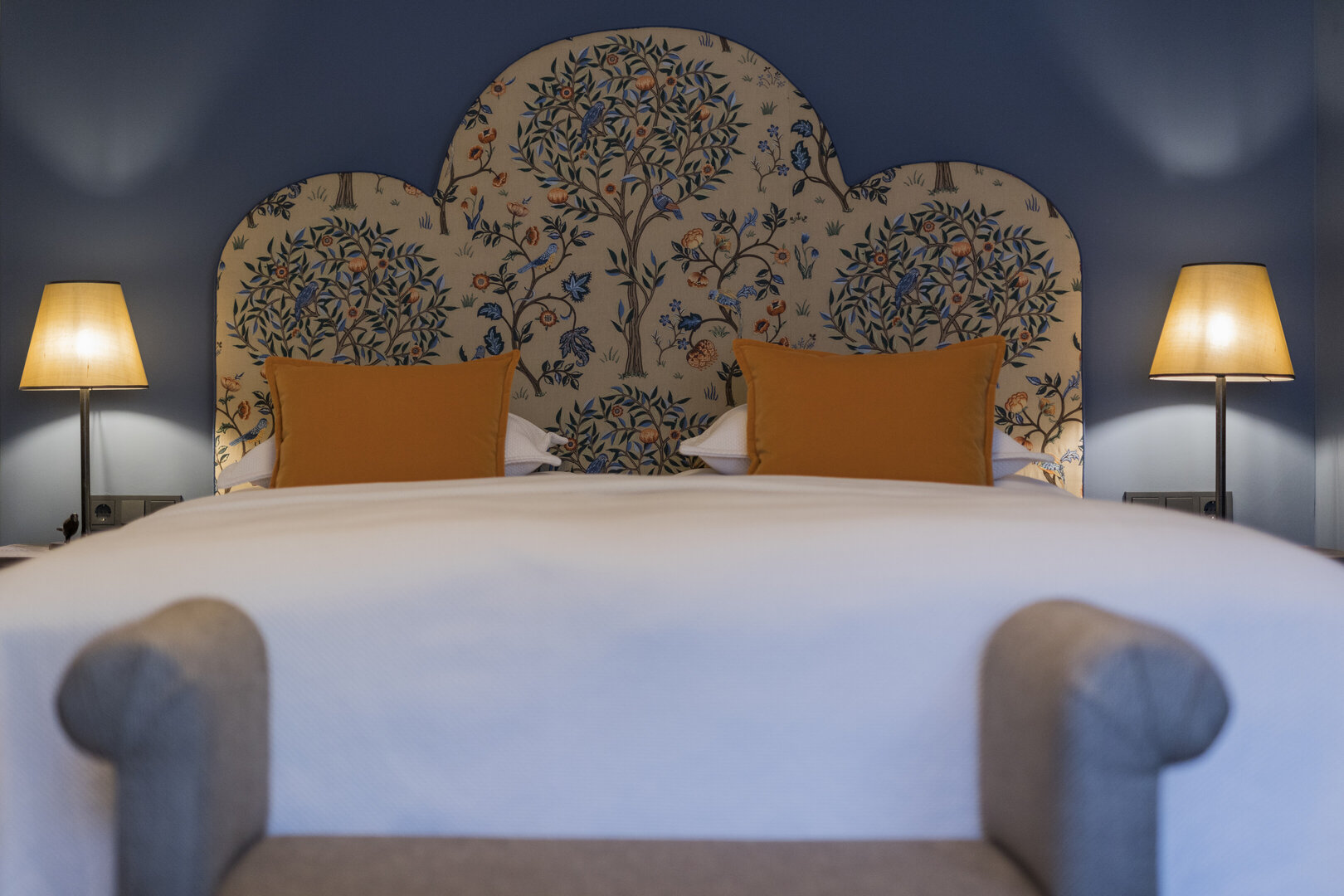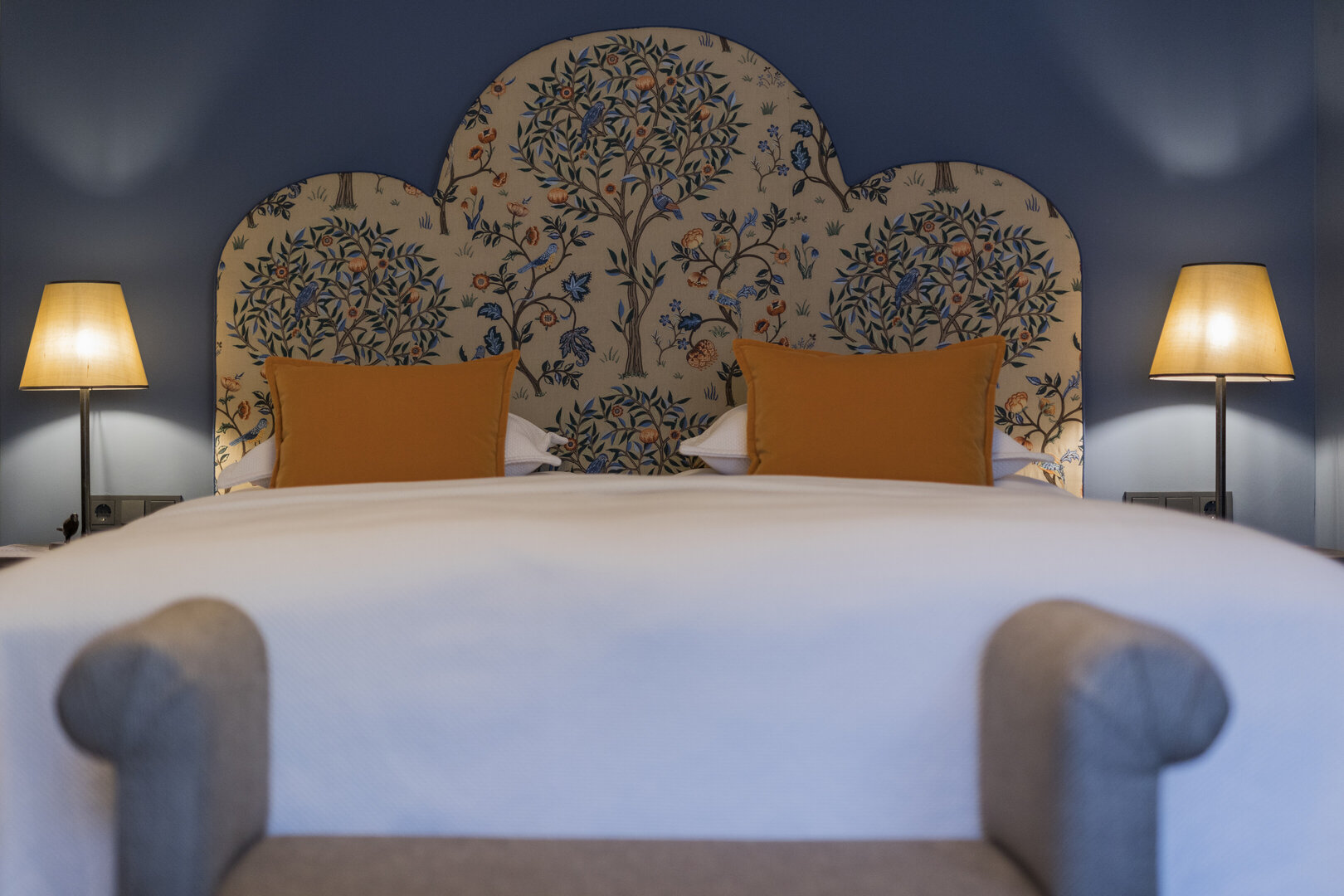 Blue is the perfect color for a bedroom and rest room. It is considered to have a balancing, calming and moderating effect.