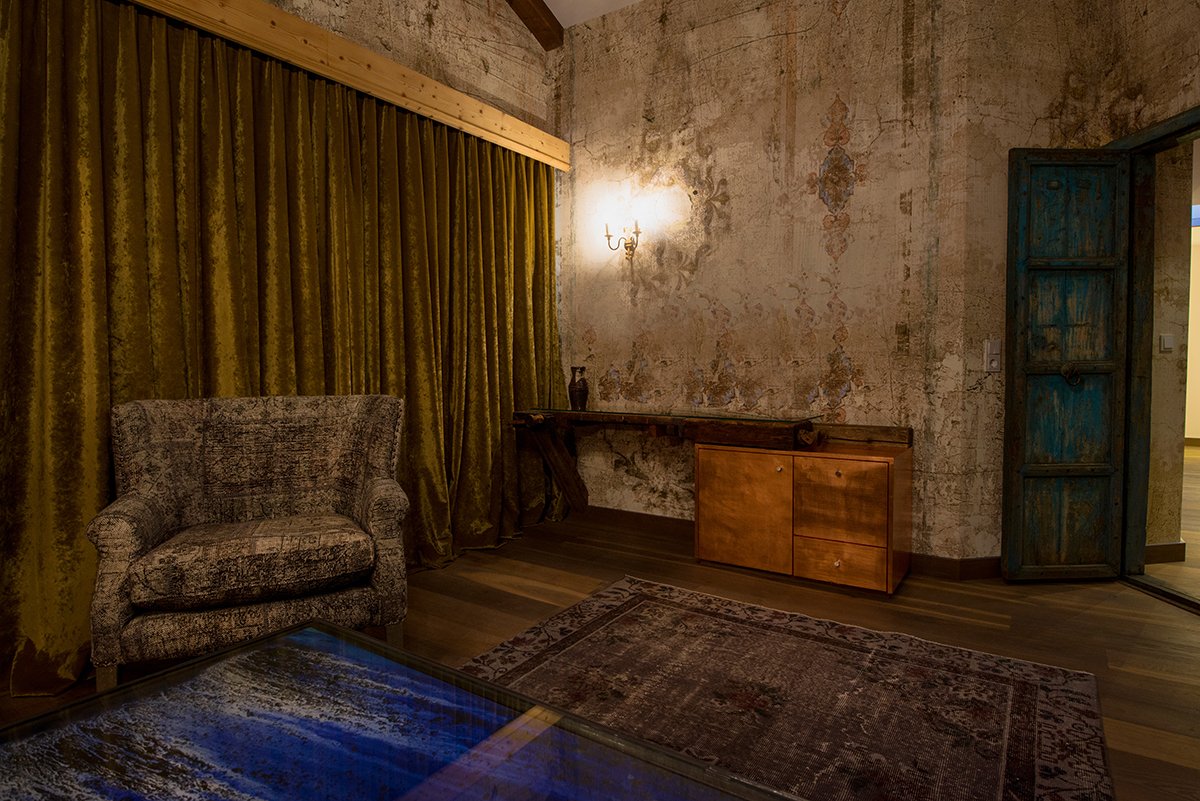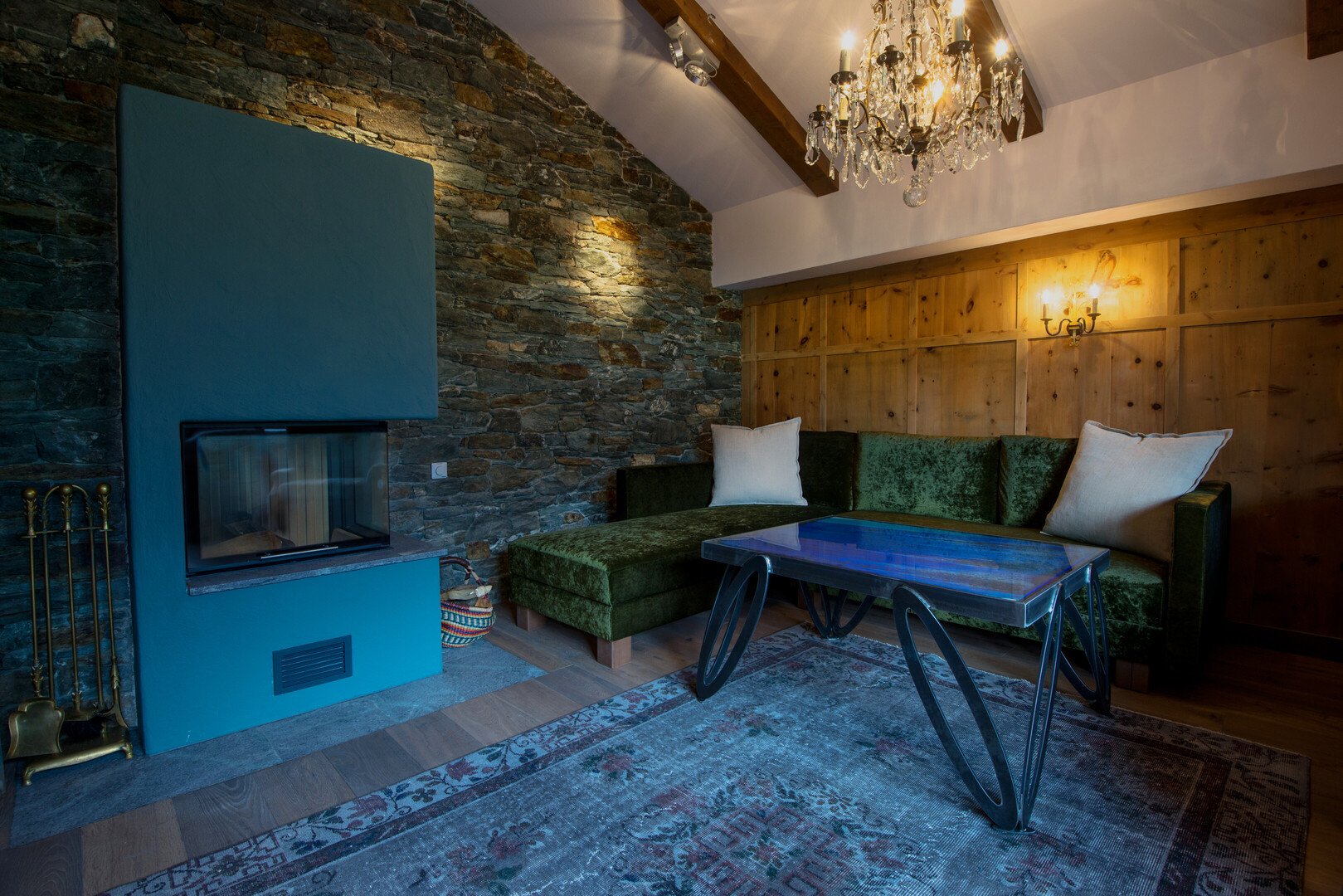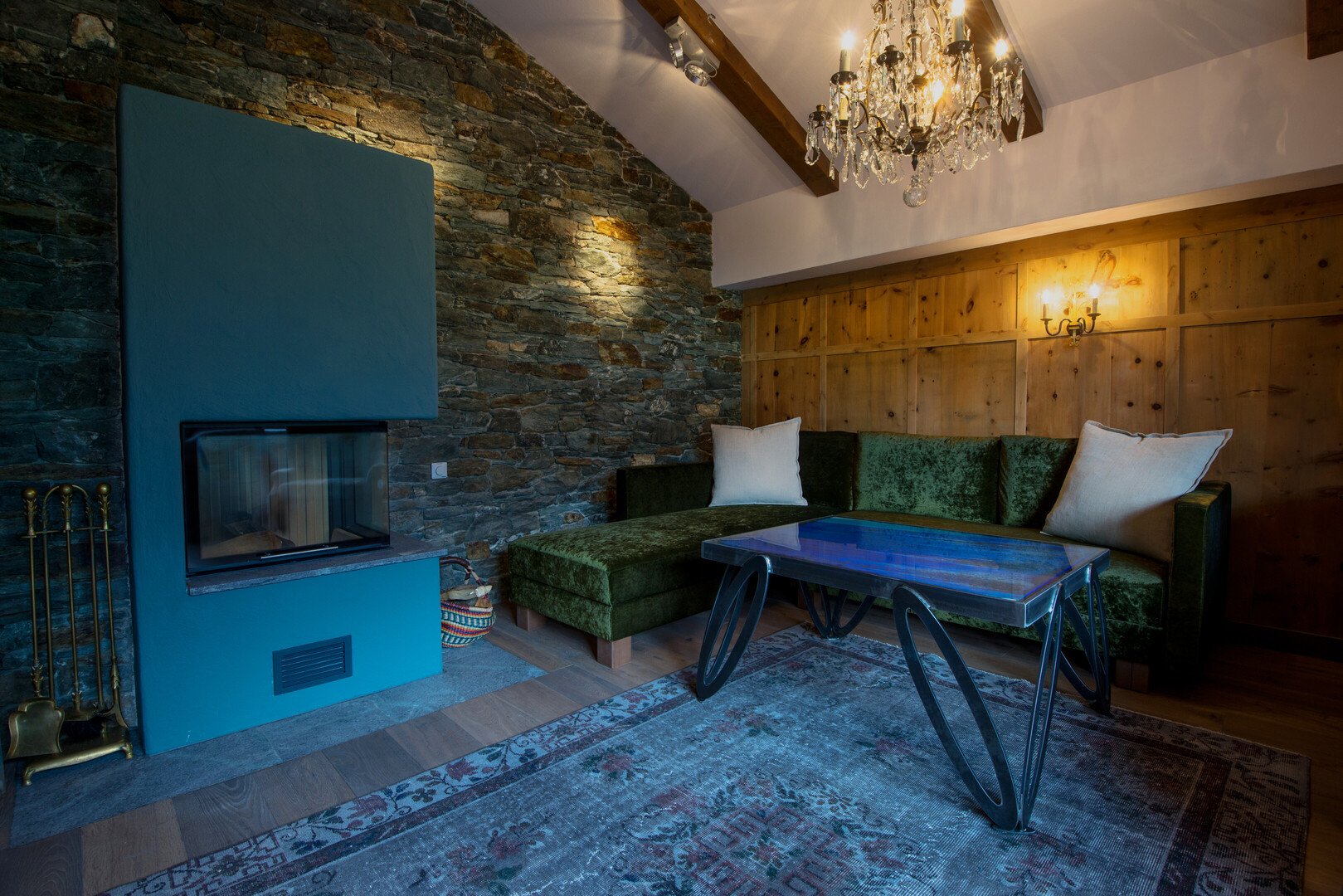 Der Krallerhof, among the finest wellness & spa hotels in the Salzburg district, is a family run resort with the theme of nature, art and savouring life. It is here that Weber – in close collaboration with Austrian artist Ty Waltinger – designed the much-loved "Colour Suites".
The philosophy of the Altenberger family is "nature as inspiration, art as impression". So for the "Steinberg Suite", named after its view of the Leoganger Steinberge, we combined harmonious greens and calming blues with natural stone, as well as shabby chic wallpaper with elegant upholstery, thus creating an oasis of calm – but with a dash of mystery.
The "Schiller Family Suites" elegantly blend the charming French 18th century "Toile de Jouy" fabric pattern with an impressionist floral pattern, Italian glass tiles and pine wood panelling. Inspired by the room layout, two different colour schemes were applied to the "Schiller Suites". The first is mainly held in black and white with hints of pink, adding a soft touch to the space.
The second colour scheme consists of softer greens and mauve. "Toile" was used for the curtains, wallpaper and upholstered wardrobes, whereas the tufted headboard and footboard were made of supple purple velvet.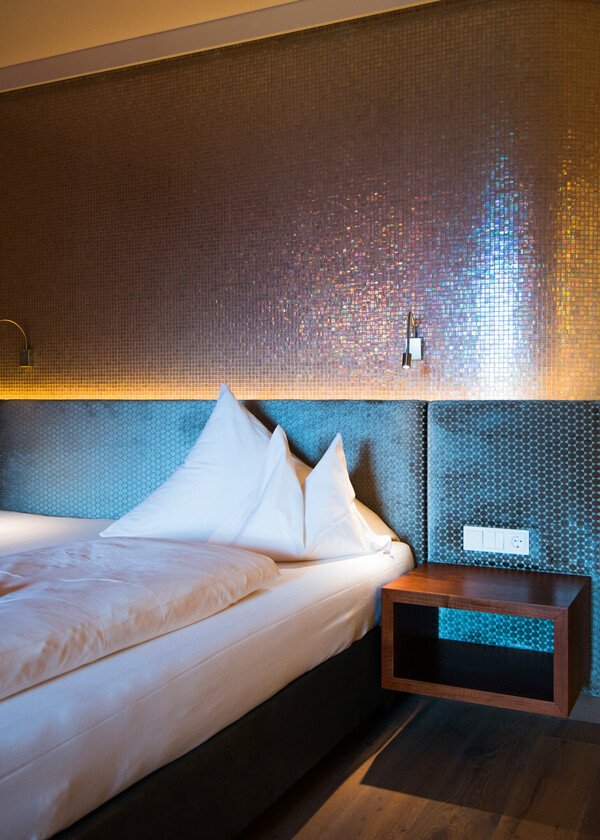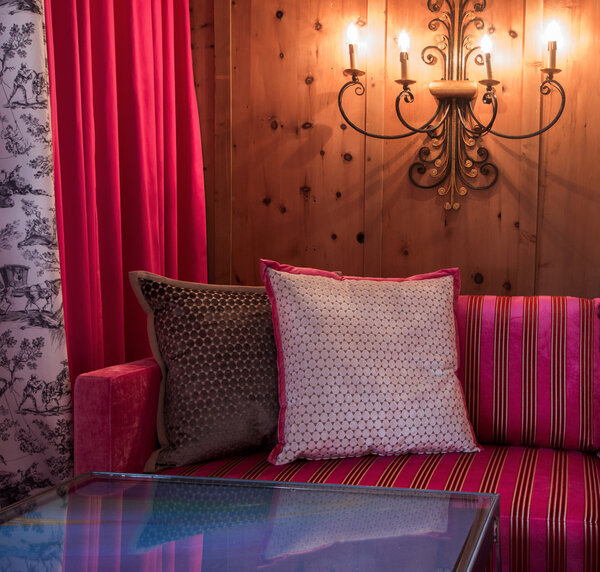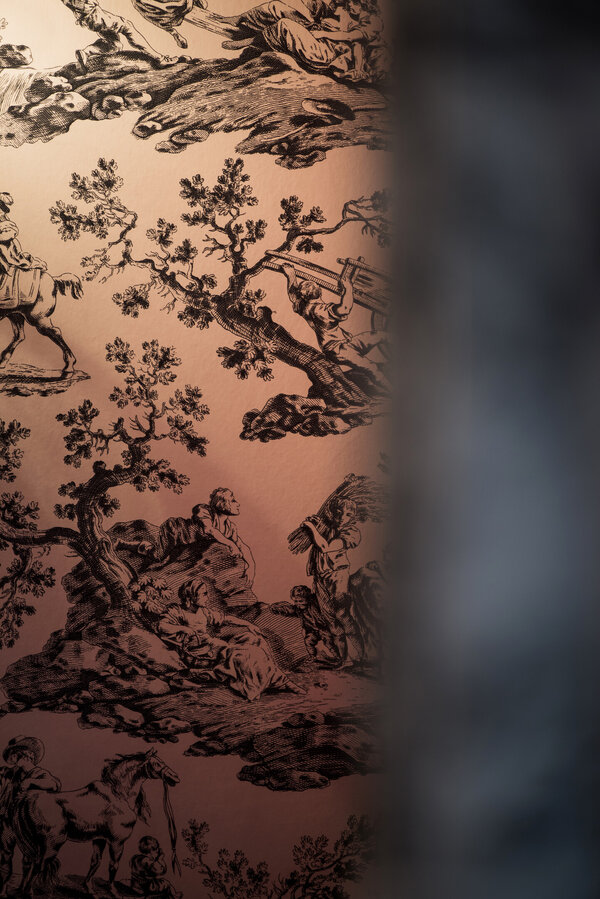 The story of the "Toile de Jouy" pattern starts in eighteenth-century France, in the town of Jouy-en-Josas. At the height of Europe's obsession with Indian cotton, the first factory using copper plates rather than traditional Indian woodblocks allowed for a larger repeat pattern and far more detailing. The most talented artists were commissioned to design pastoral scenes with human figures that reflected the interests of the day, ranging from the orient and the classical world to the first hot air balloon flight.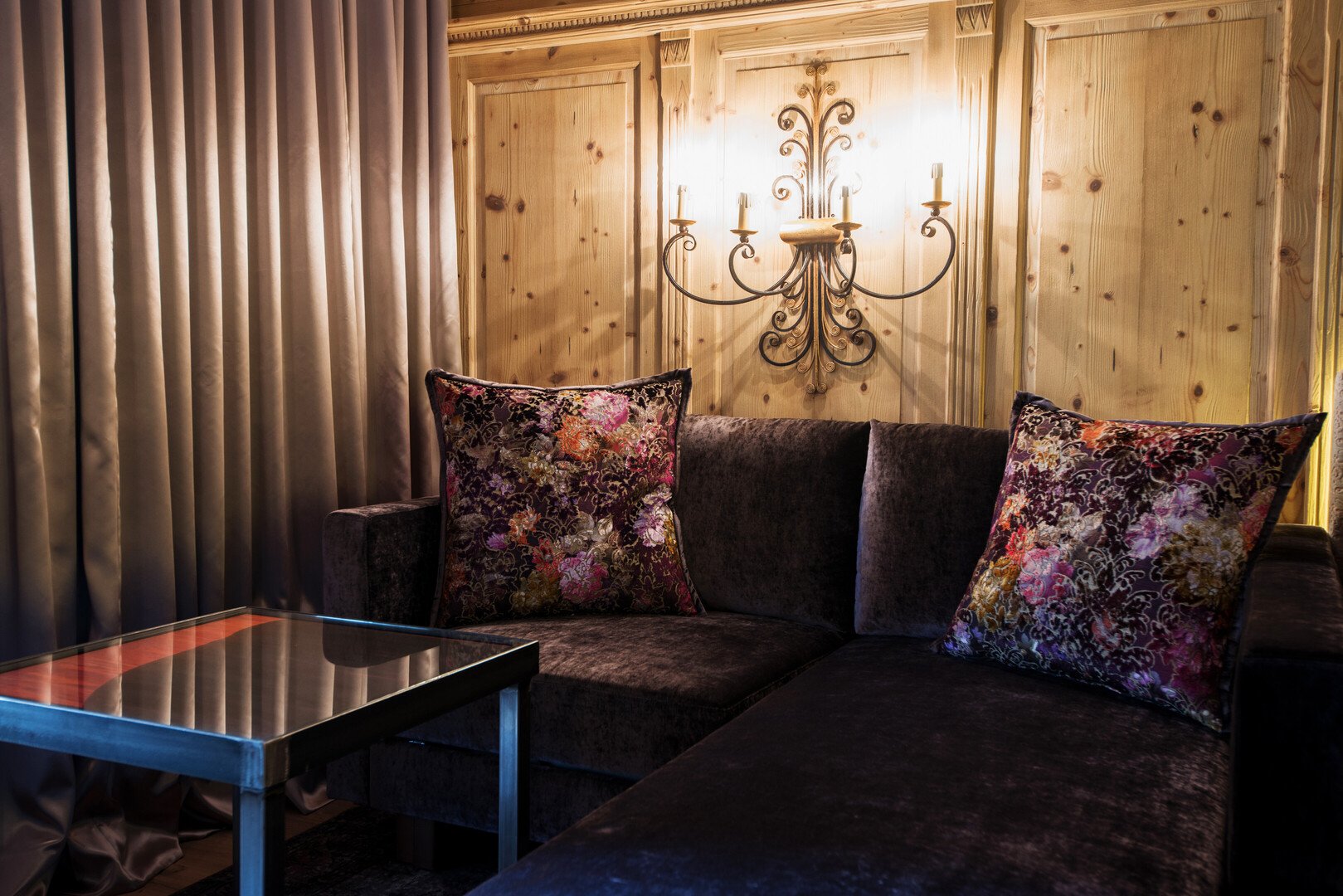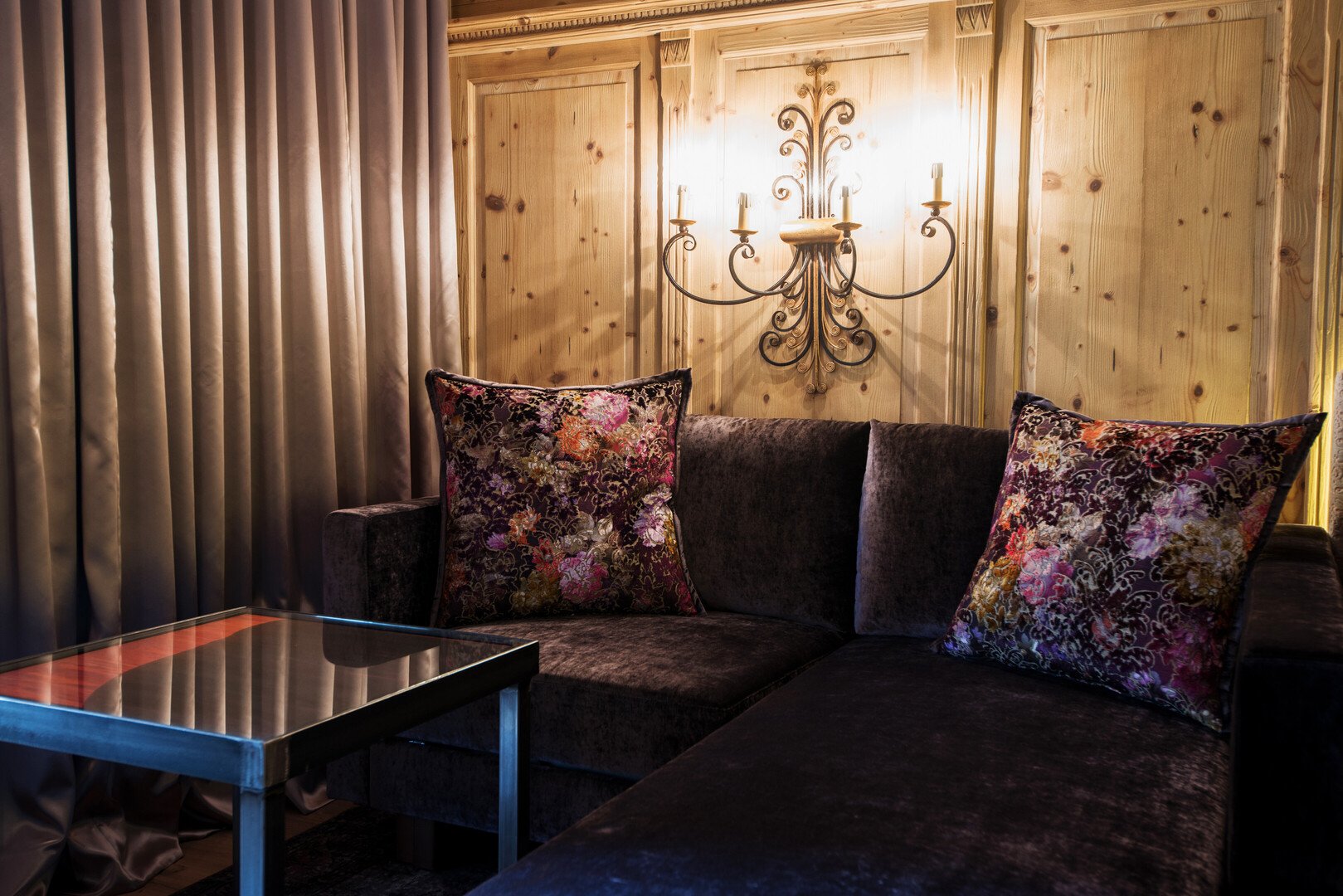 In the "Hesse Suites", we combined traditional Austrian woodwork and antique chairs upholstered in a matching hue with a modern interpretation of floral wallpaper. The framed antique paintings add to the look of the period features.