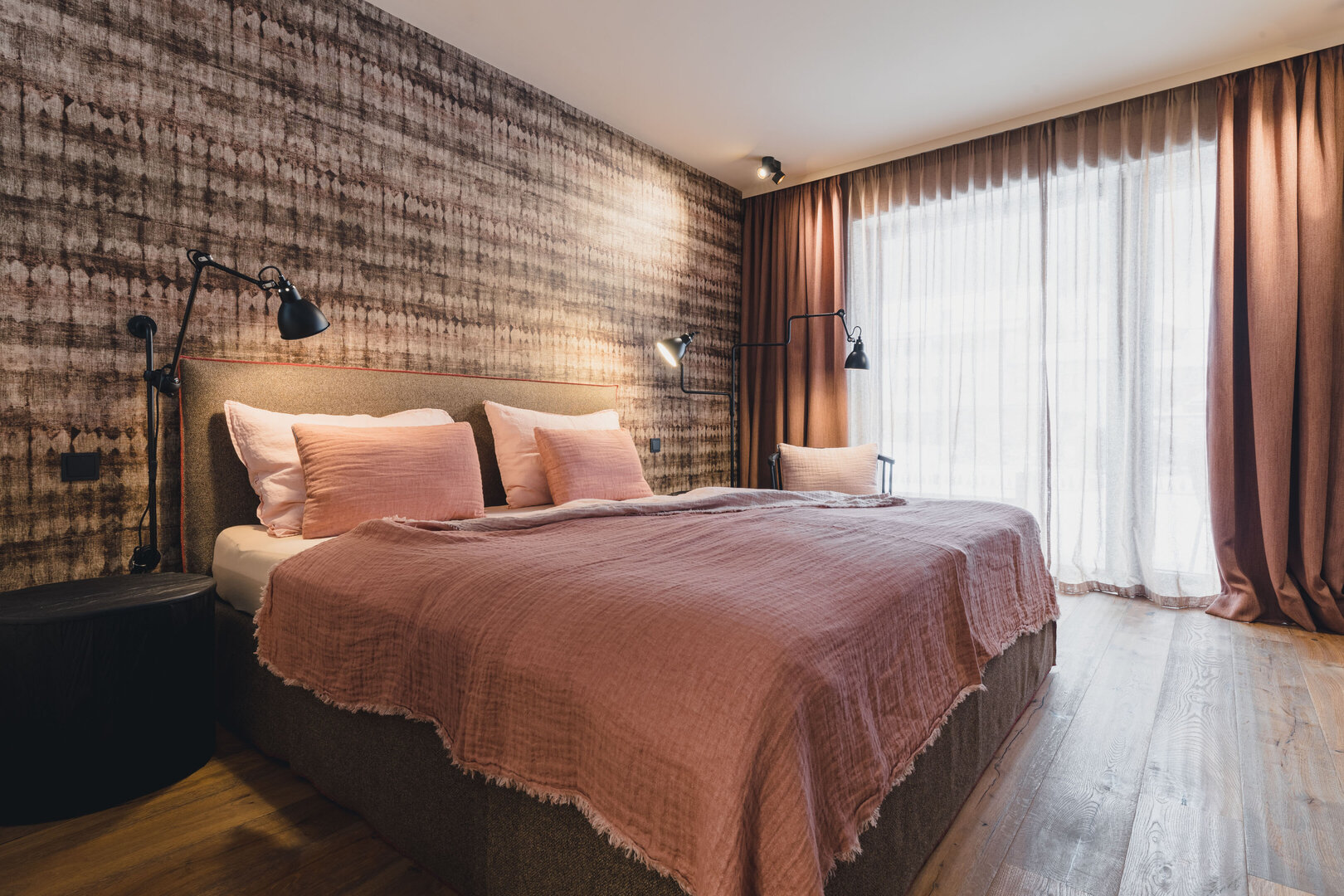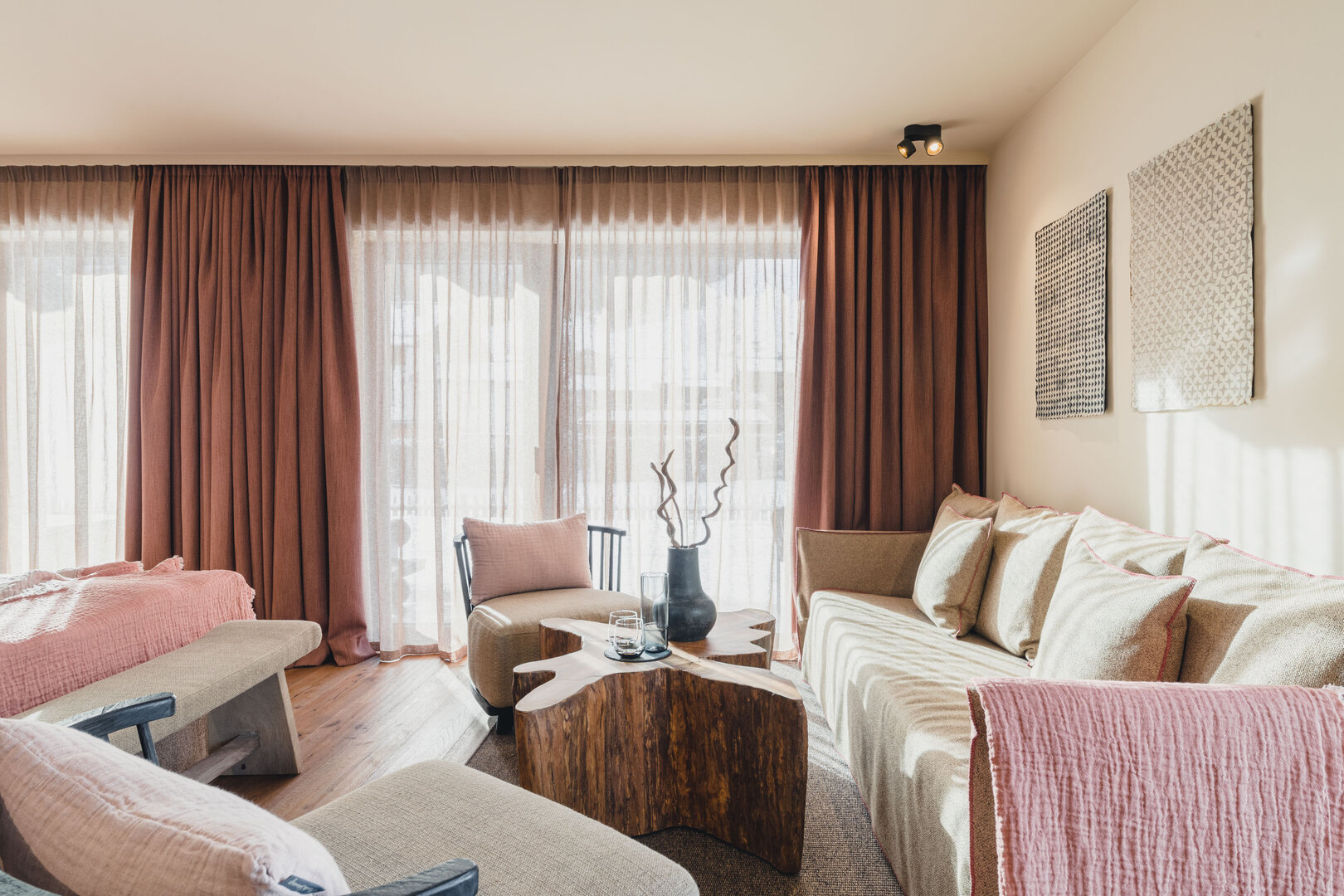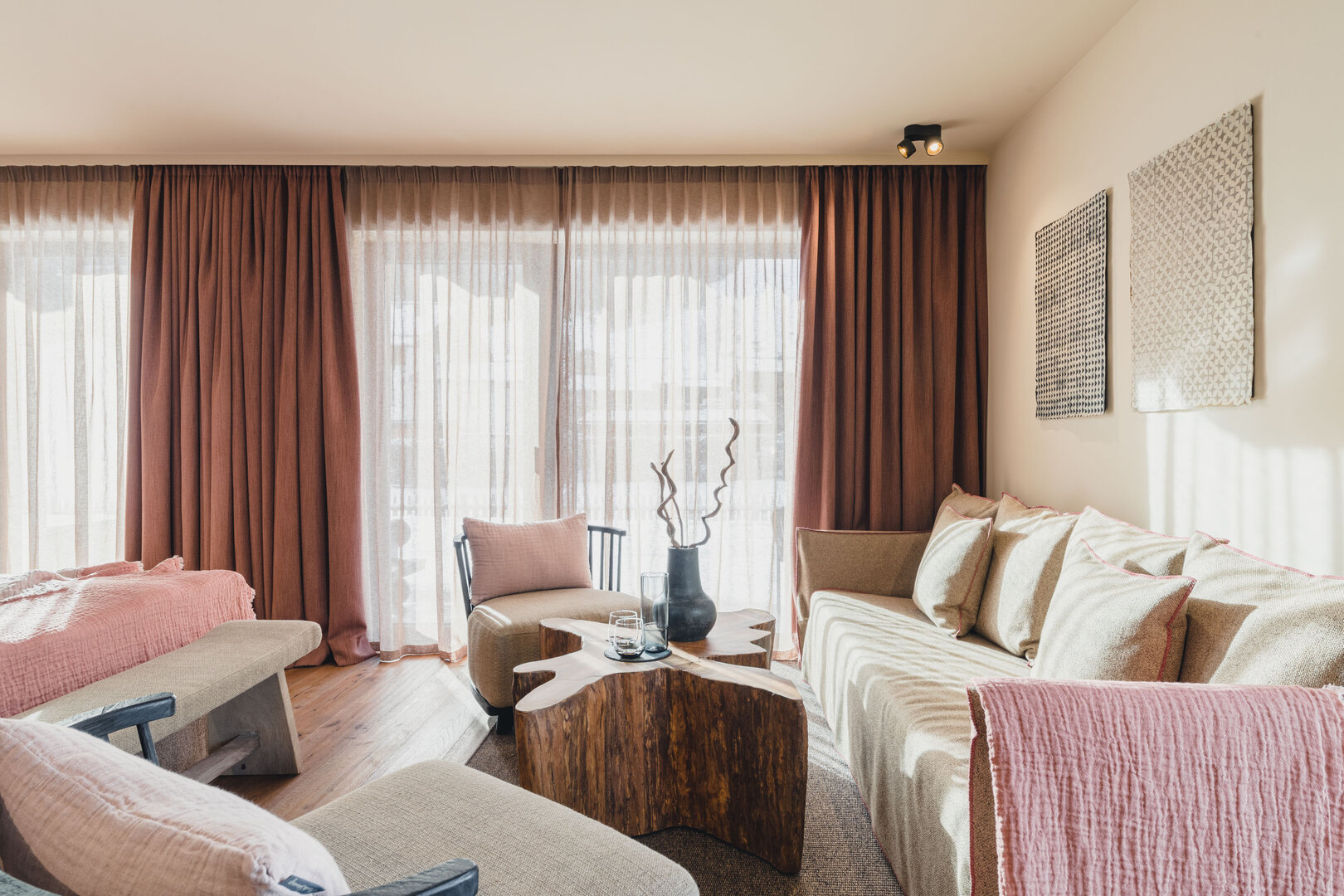 Embedded in a natural paradise – framed by the breath-taking "Leoganger Steinberge" range and underscored with the gentle murmur of the nearby Leoganger Ache stream – the hotel "Das Rivus" provides a place for its guests to find inner peace and balance.
Originally intended as an apartment complex, 18 spacious, luxurious suites now bring nature indoors: pure, timeless and unobtrusive. Here, Weber developed a boutique suite concept where the interior architecture and design do not try to compete with the stunning natural beauty of the outdoors but instead remain in perfect harmony with it. The use of natural materials and subdued colours create a distinctly calming and homely interior. Hotel guests, many of whom are fleeing everyday sensory overload, find a serene, comforting retreat here – a place to just be, a place to breathe.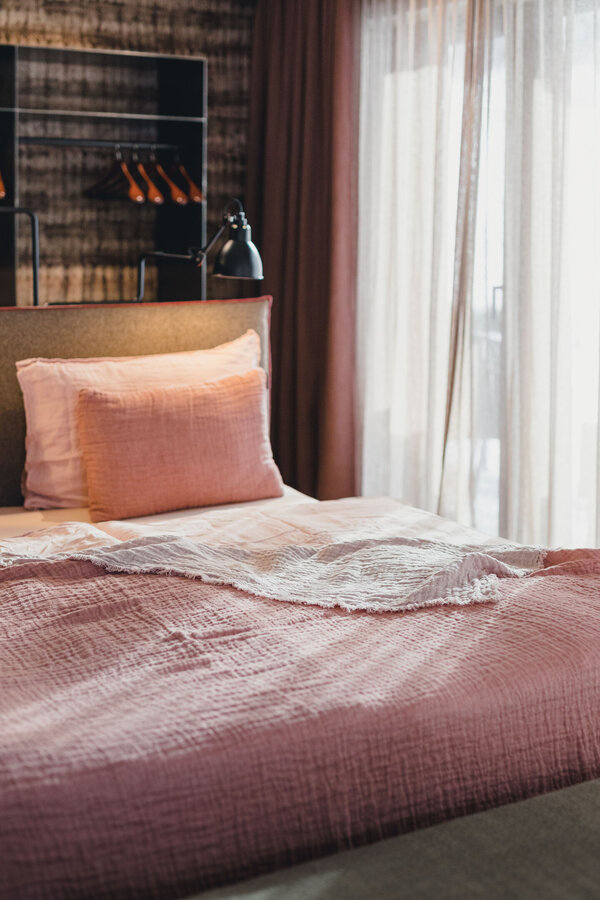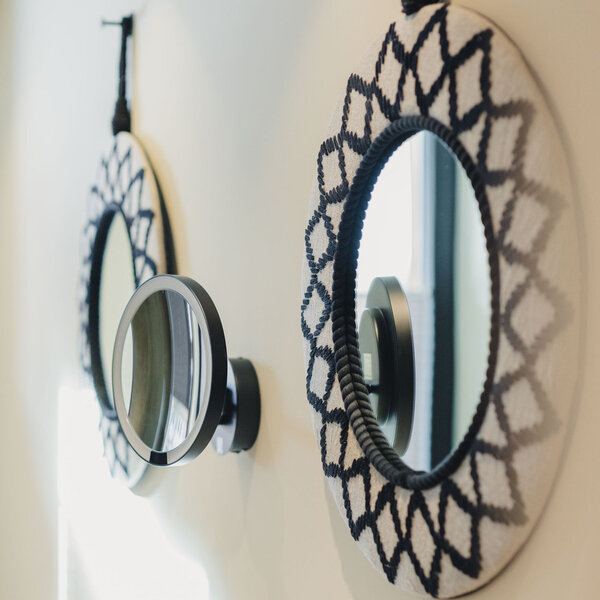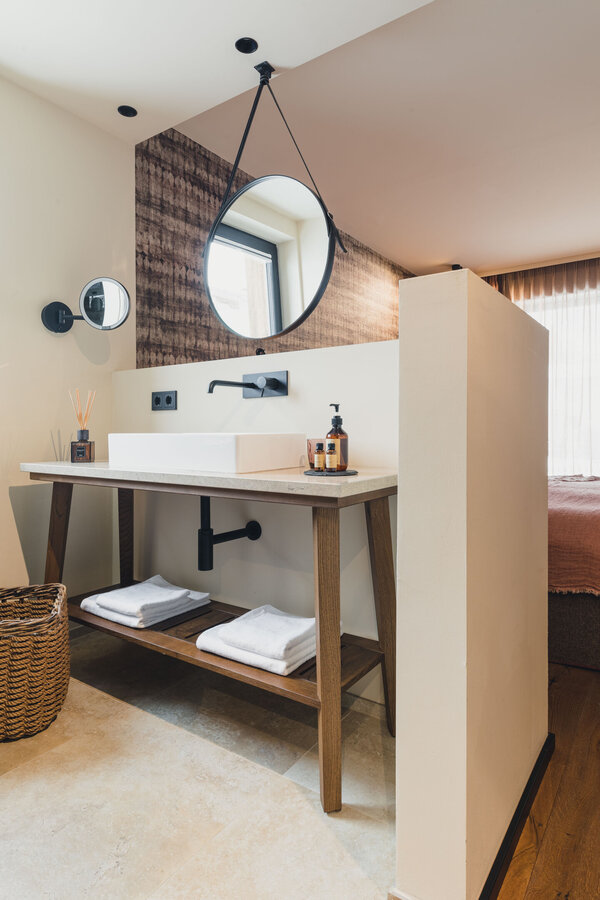 Accordingly, the comprehensive open space concept fosters inner contemplation in the best possible way: open bathrooms, the absence of closed cupboards, and carefully placed indirect lighting make the rooms appear even larger, giving them an open, expansive feeling.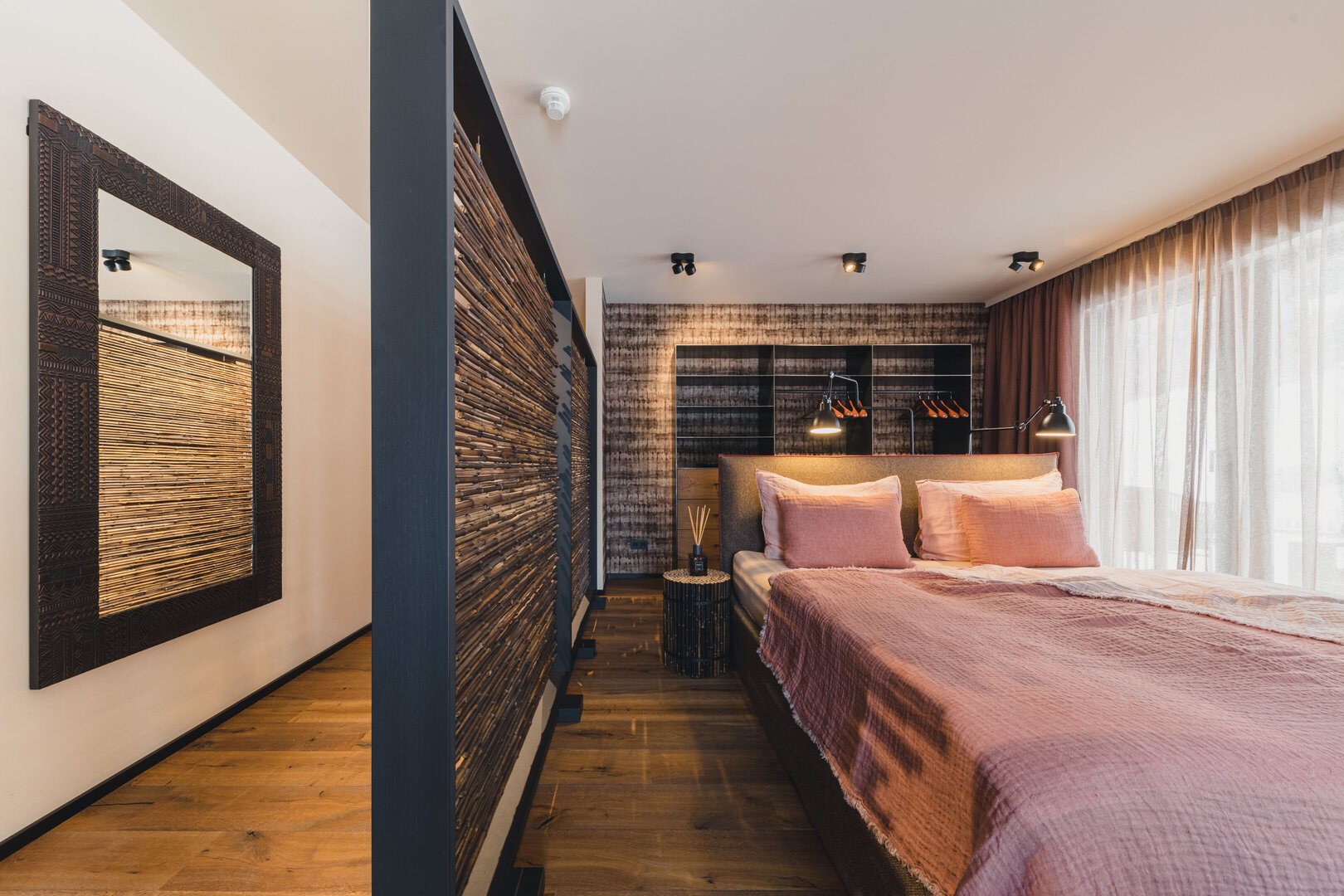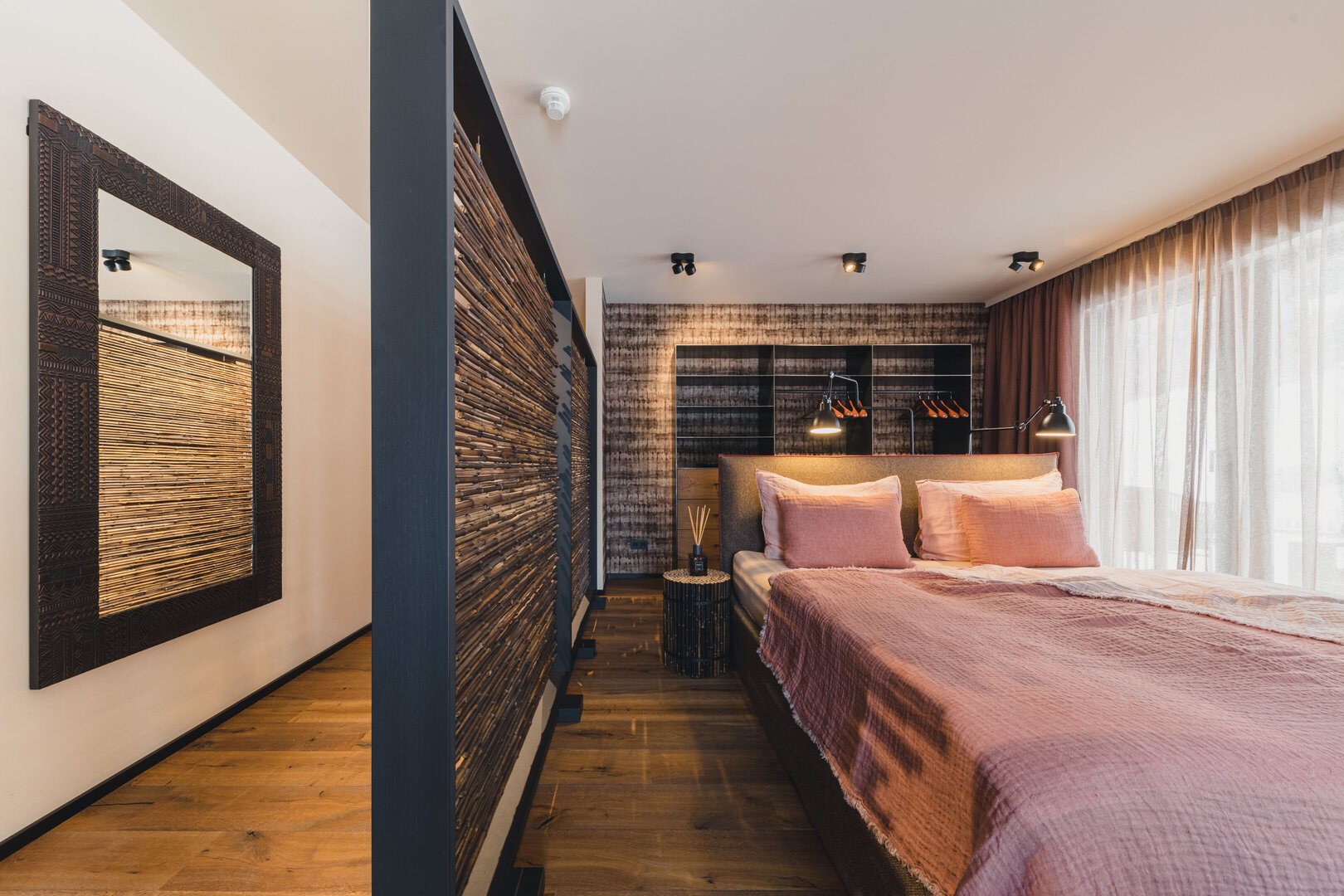 The unique wallpaper designed in various brown and nude tones, which can be found in almost every room of the house, is seen as the masterpiece that influenced the rest of the colour scheme of the hotel. All details in "Das Rivus" – from furniture to decoration, textiles and wooden floors – are inspired by it. The necessary contrasts are then realised by lamps, fittings, shelves, and individual pieces of furniture in black. Natural materials such as linen, sisal, European reeds, wood, and stone contribute to the profound warmth and comfort of all rooms. Weber even selected a forest and nature room fragrance that beautifully ties into the overall design concept.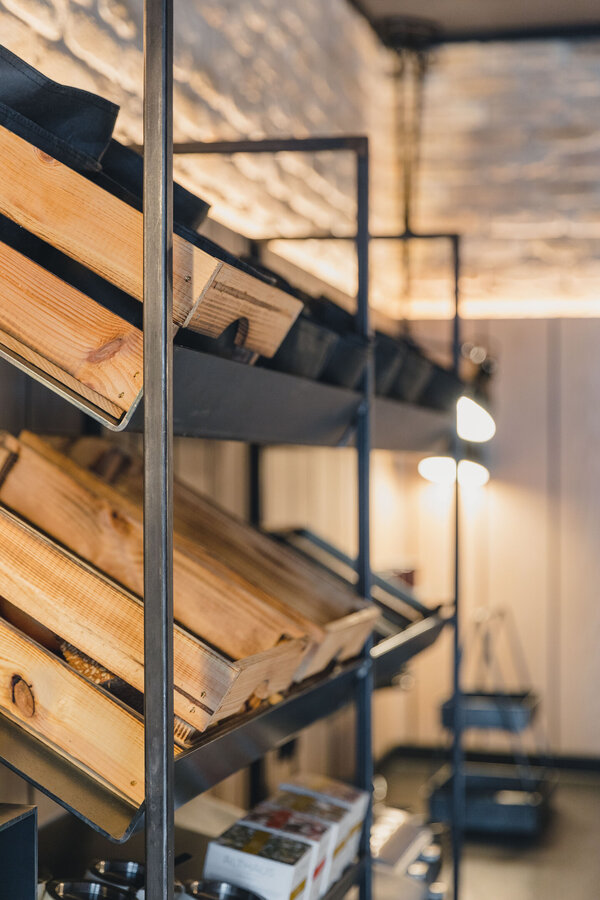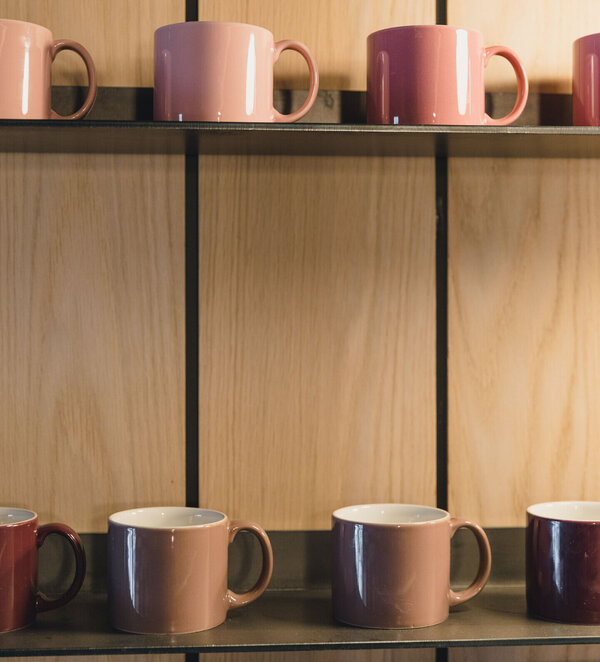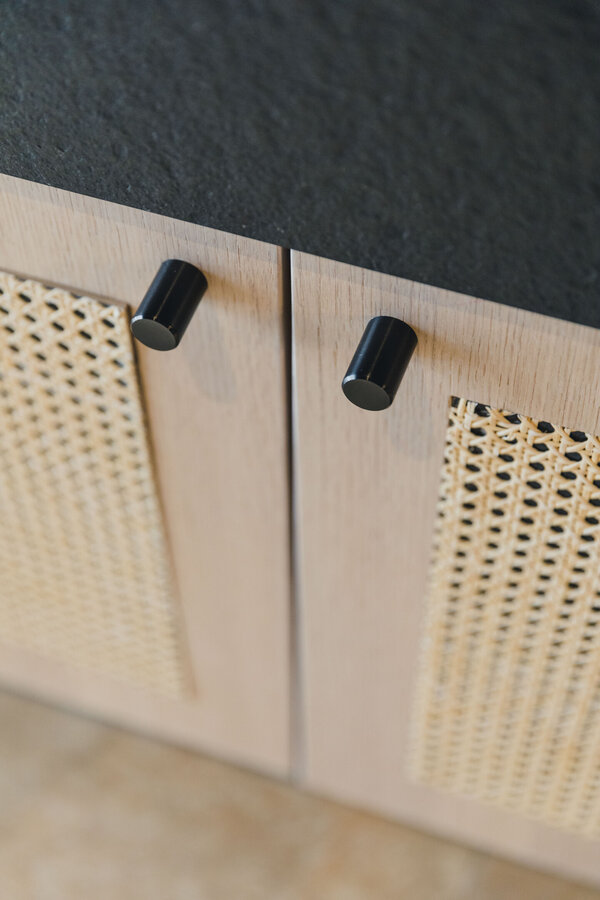 "Wiener Geflecht" – a traditional octagonal weave pattern made of rattan cane – is a characteristic component of many 19th century Thonet furniture pieces. However, the origins of traditional weaving, one of humankind's oldest handcrafts, dates back much further: in Europe, basketry has been used in furniture since the beginning of our era. Until the 17th century, materials that were found in our latitudes – such as willow, straw and rush cords – were used for weaving. More exotic materials such as rattan cane have been used in Europe since the Baroque era – and continue to be used to this day.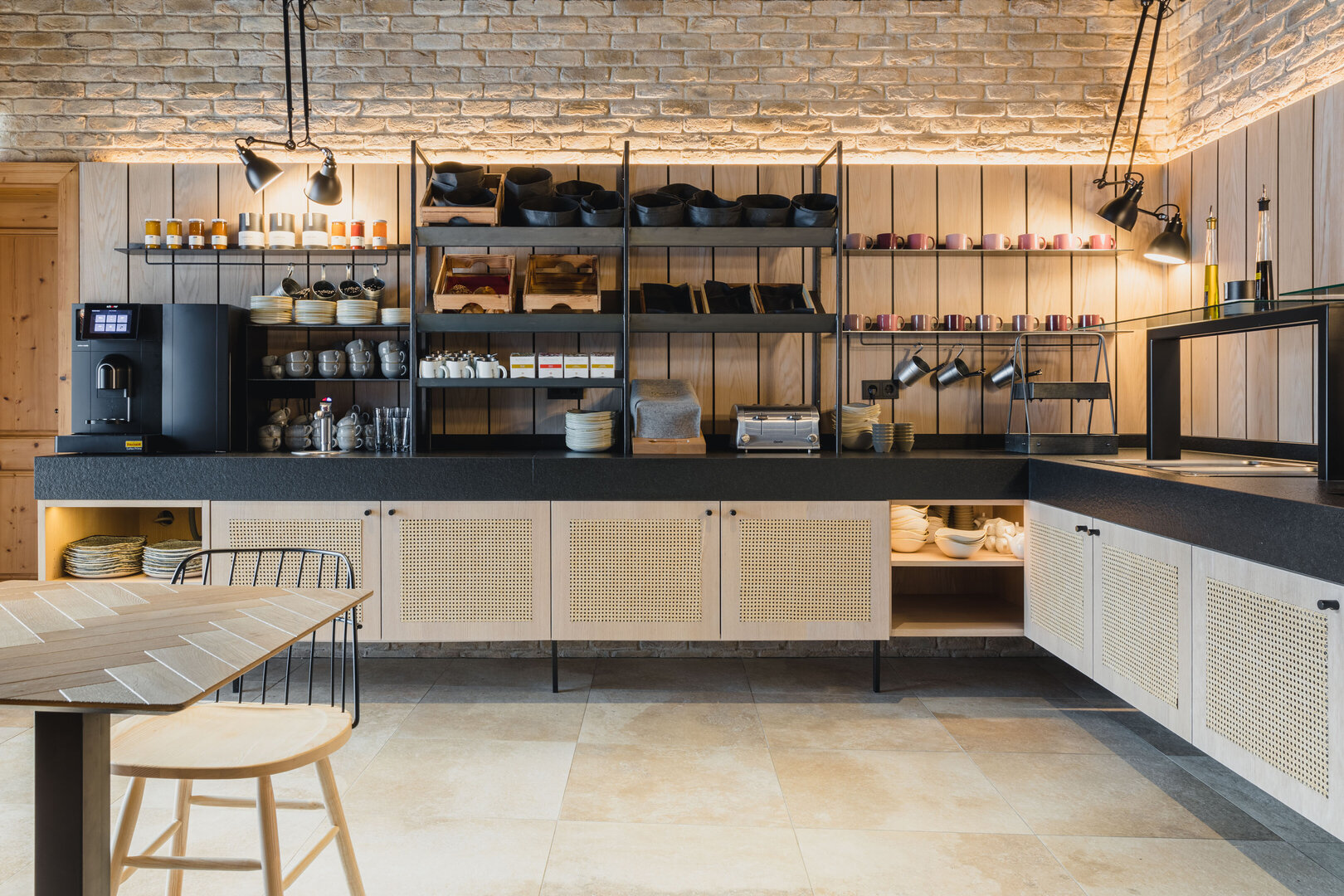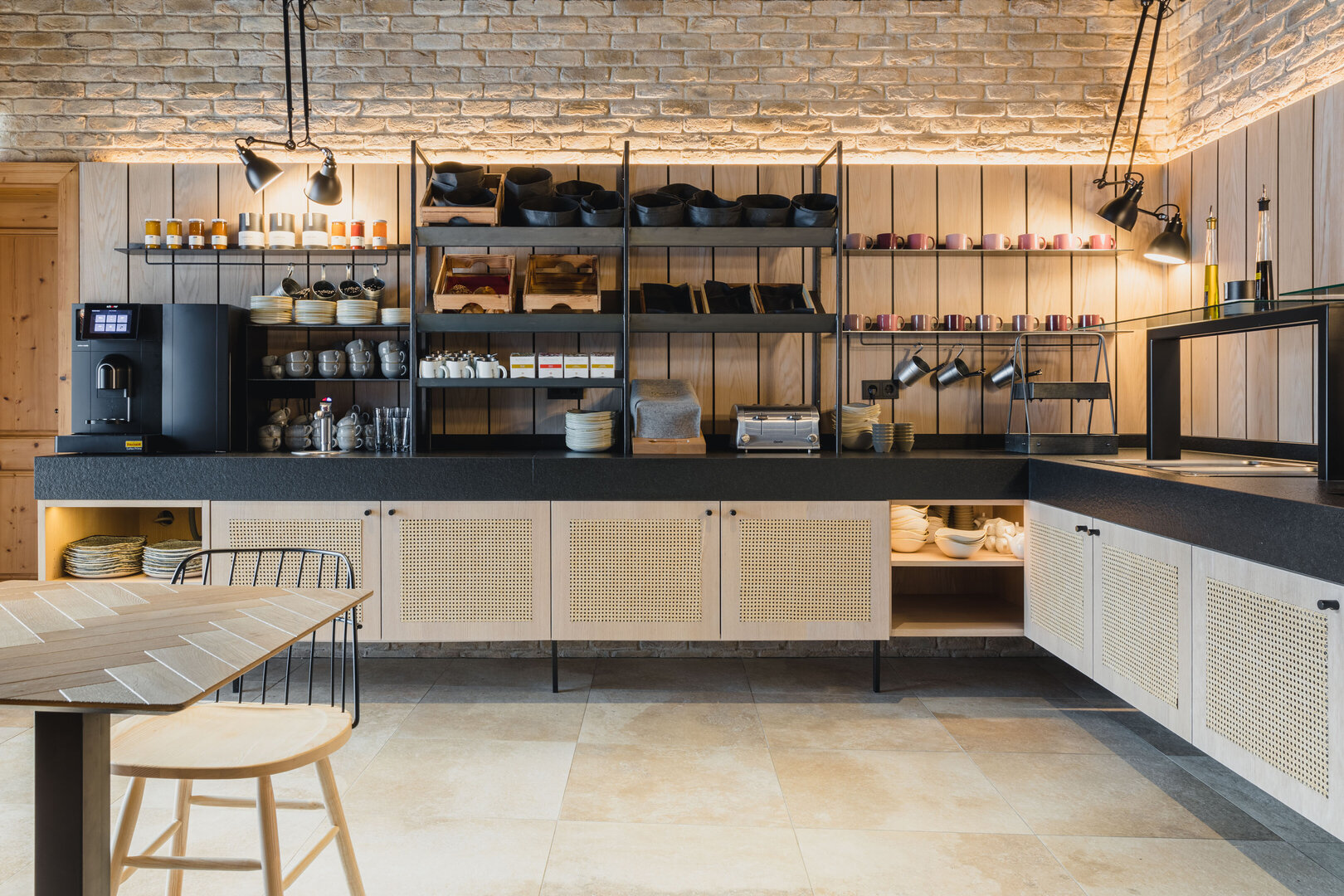 The restaurant of the boutique hotel echoes the same calm, modern style. Equally inspired by the unique wallpaper, the ambience here is relaxed and monochrome. In the buffet area, the meshed "Wiener Geflecht" used in the cabinet fronts elegantly bridges the gap between modernity and tradition, providing a certain lightness to the space.