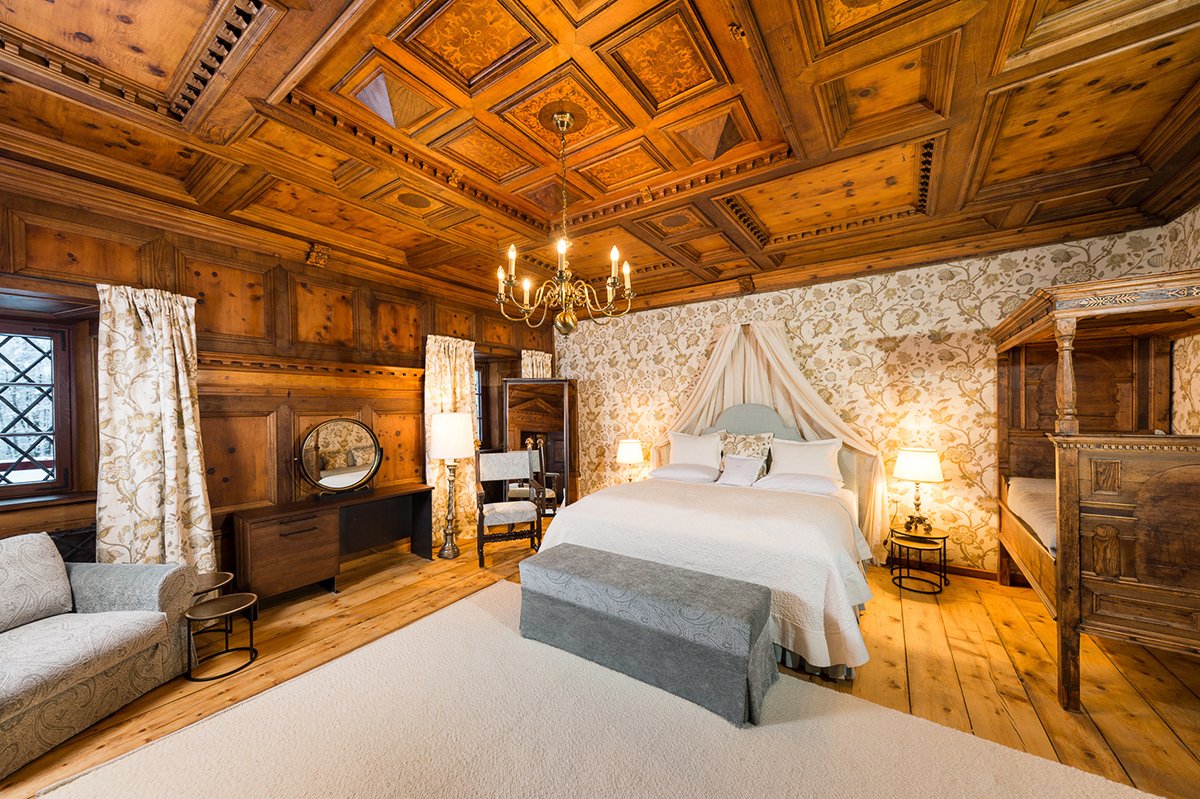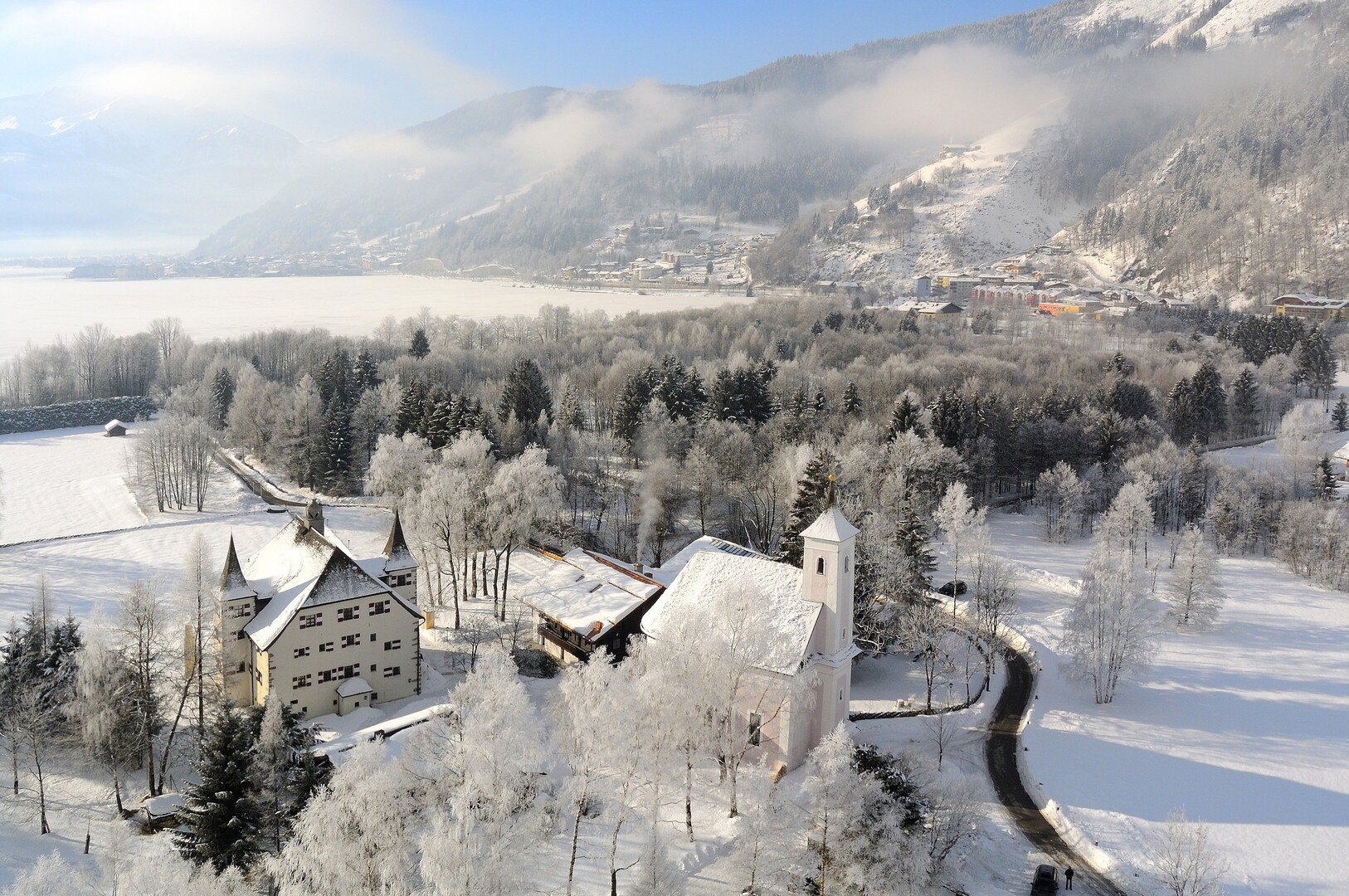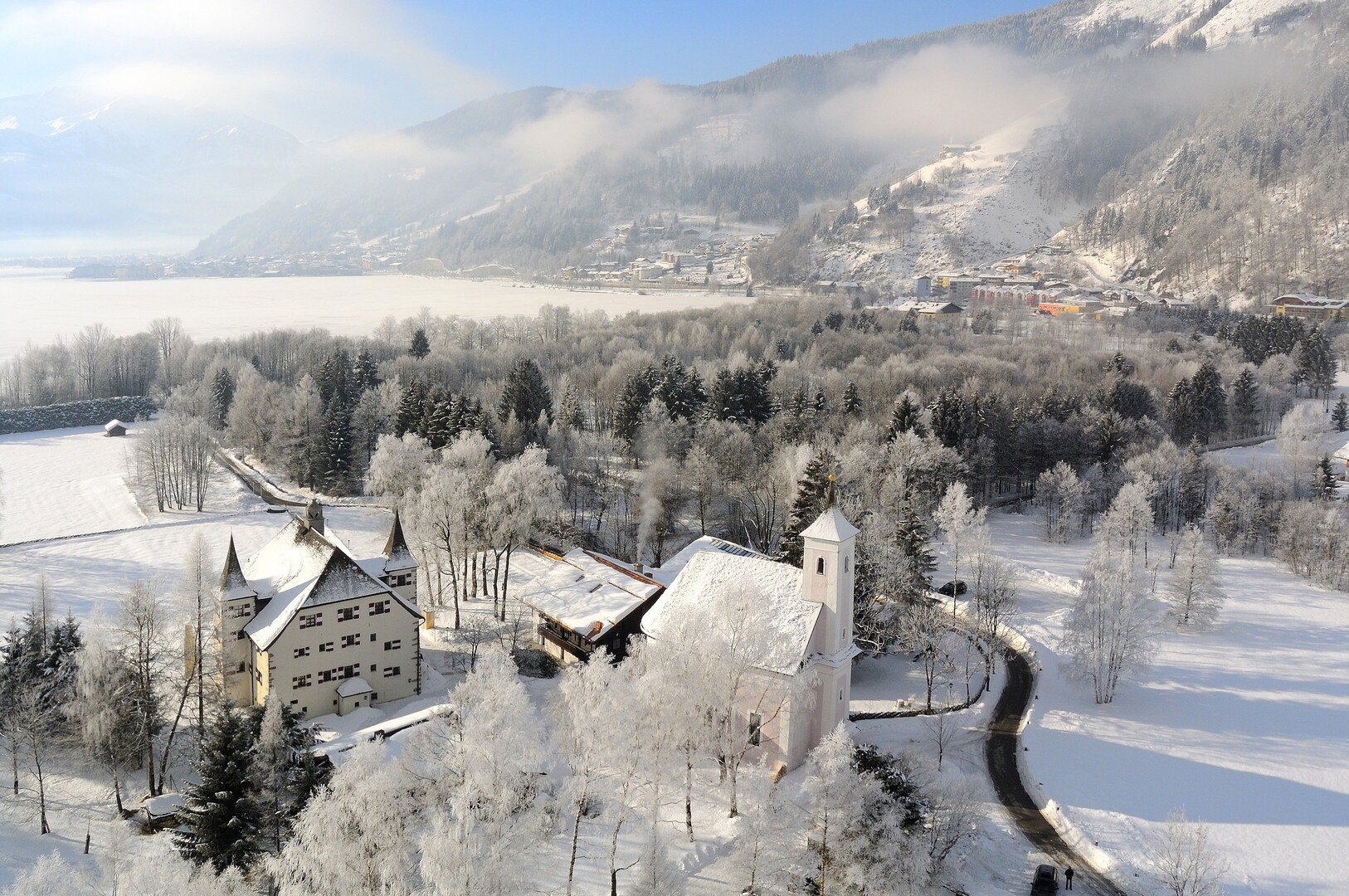 ­­­­­Nestled in idyllic grounds, Schloss Prielau (Prielau Castle) sits on the northern shore of Lake Zell in Zell am See. The former family residence of writer Hugo von Hofmannsthal was first mentioned in official documents in 1425. In the 1980s, the Porsche family converted the castle into a country hotel geared towards lovers of Austrian hospitality and cuisine. Schloss Prielau used to be a former hunting castle and up to this day it has ponds for fish farming and a pen for raising deer.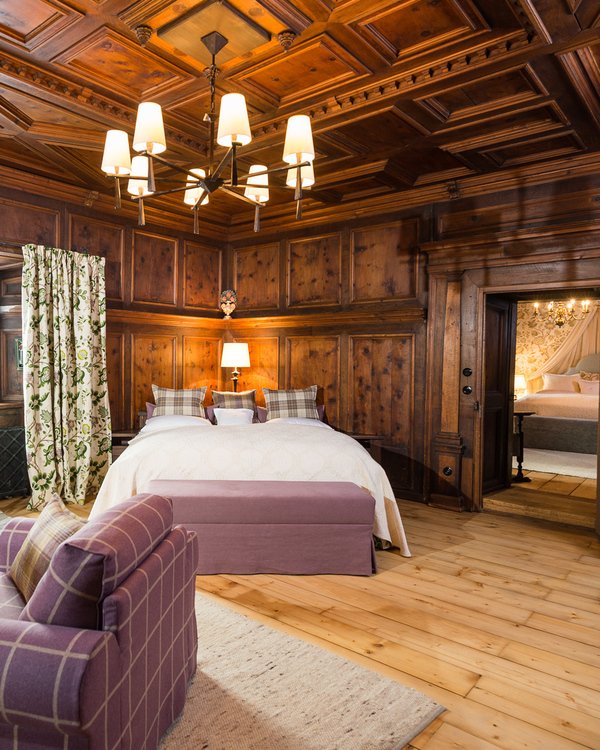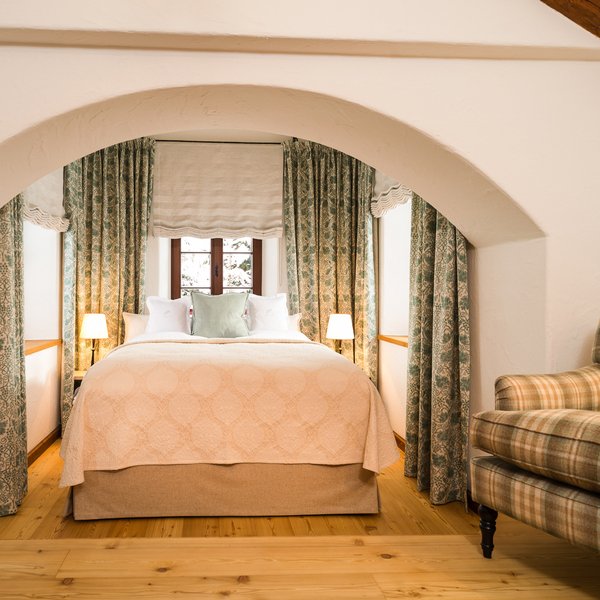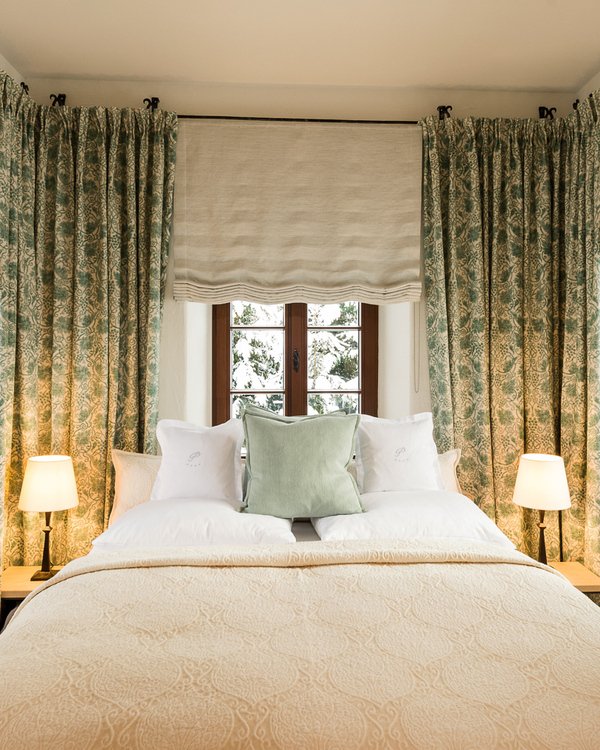 The heritage of the listed castle strongly influenced how Weber designed its rural yet royal interior. Thanks to the picturesque baroque chapel on the grounds, the hotel is a sought-after location for wedding ceremonies and still feels as if it belongs to a medieval fairy tale.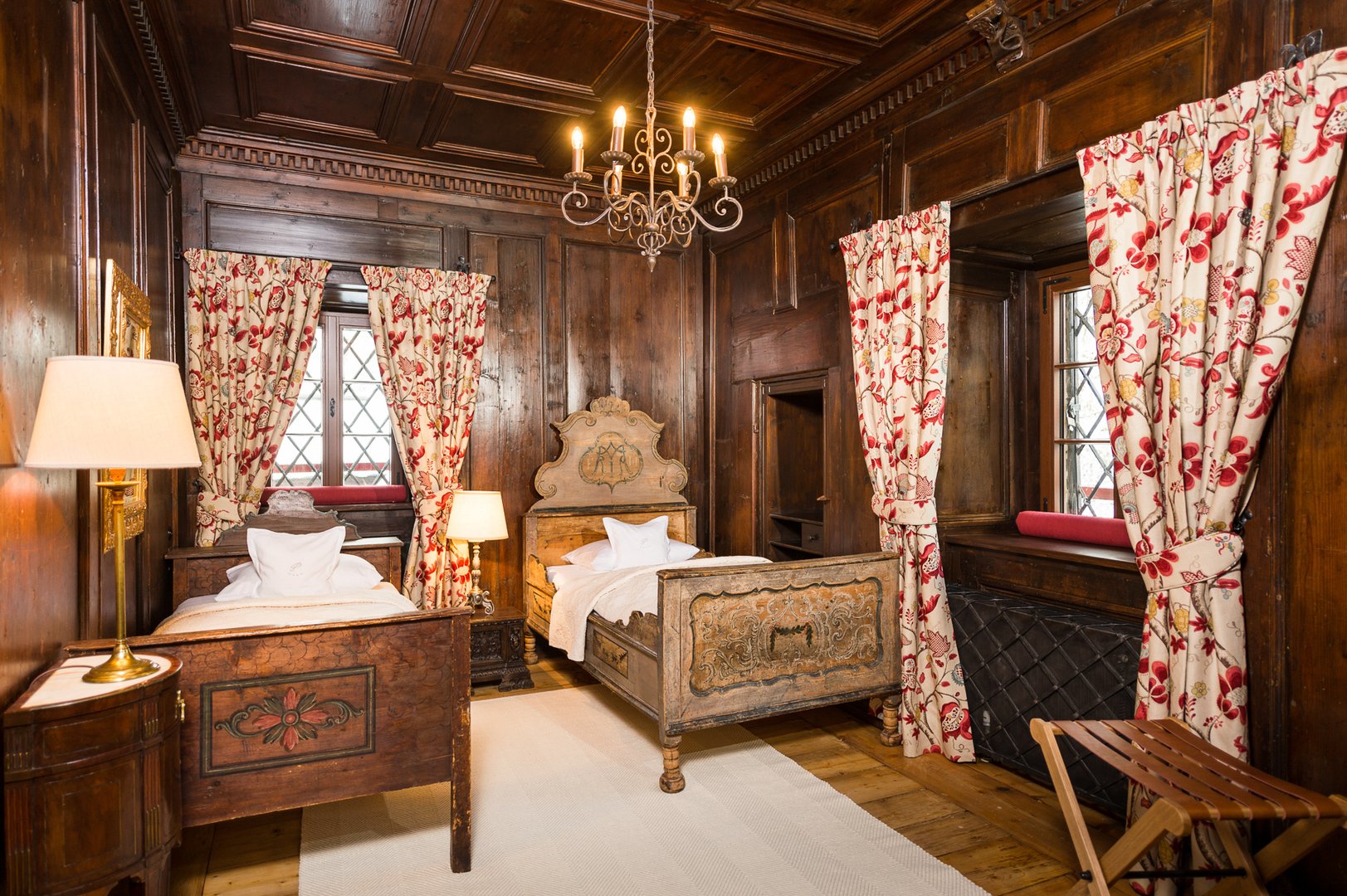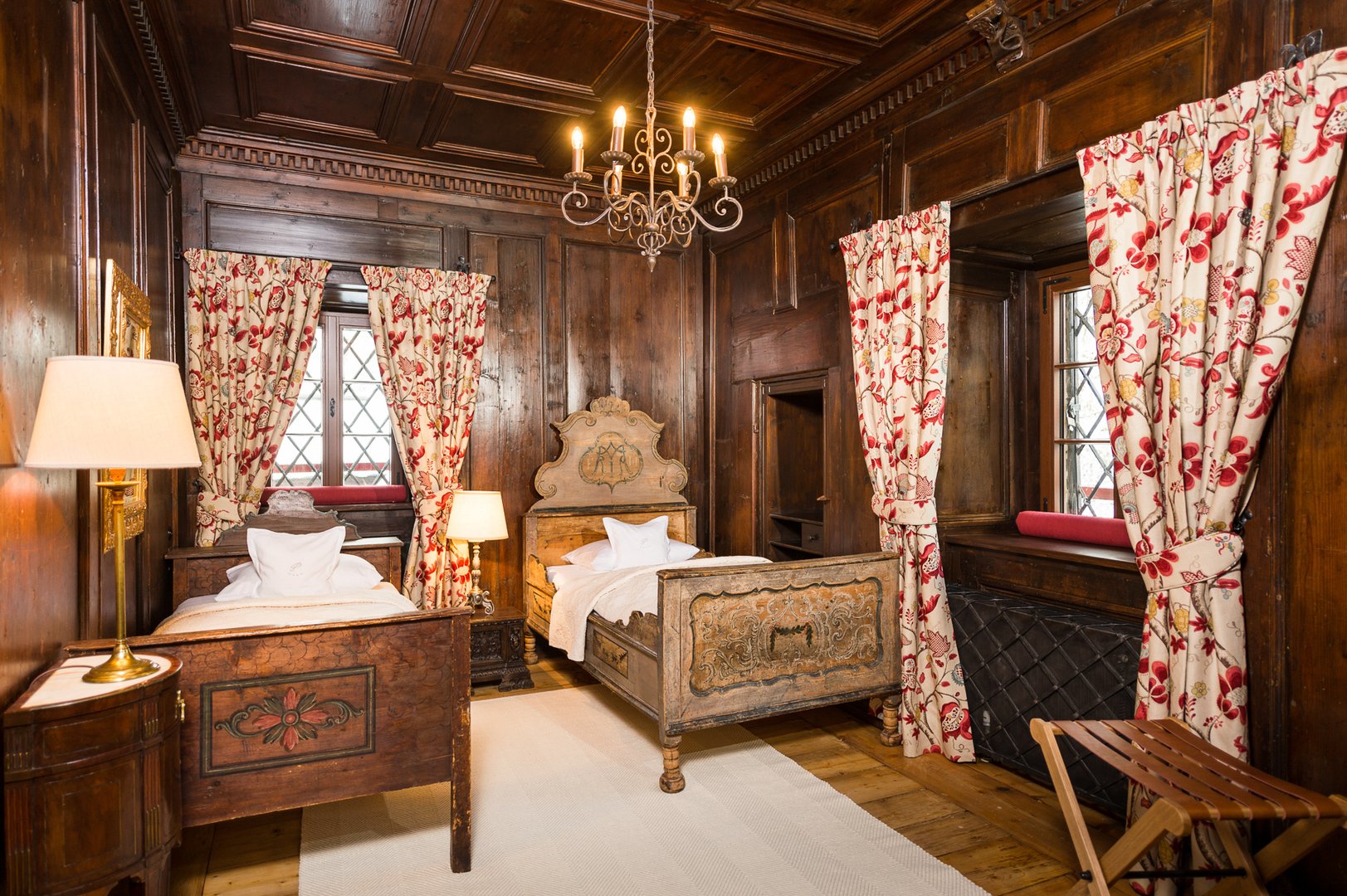 Through collaborating with Steiner Architecture, the old building's structures were complemented with new and contemporary features. By remixing the old and the new – rounded off with elegant reproductions and re-interpretations of classic English and Austrian woven and printed textiles – a unique and homely interior was created.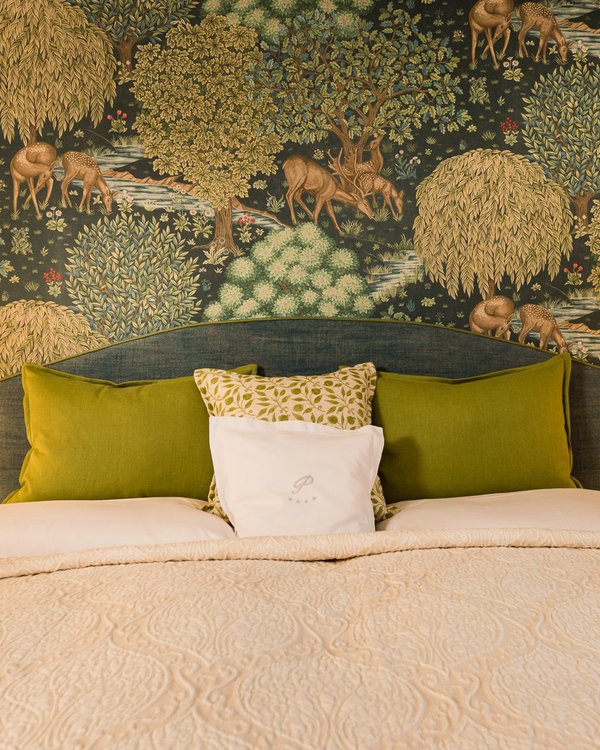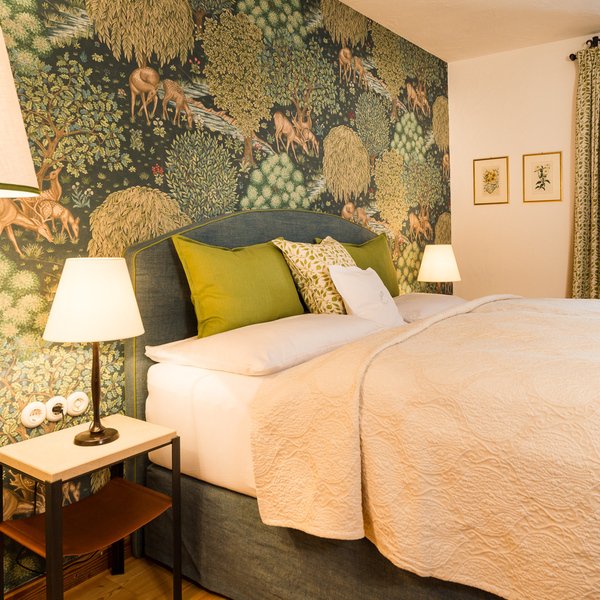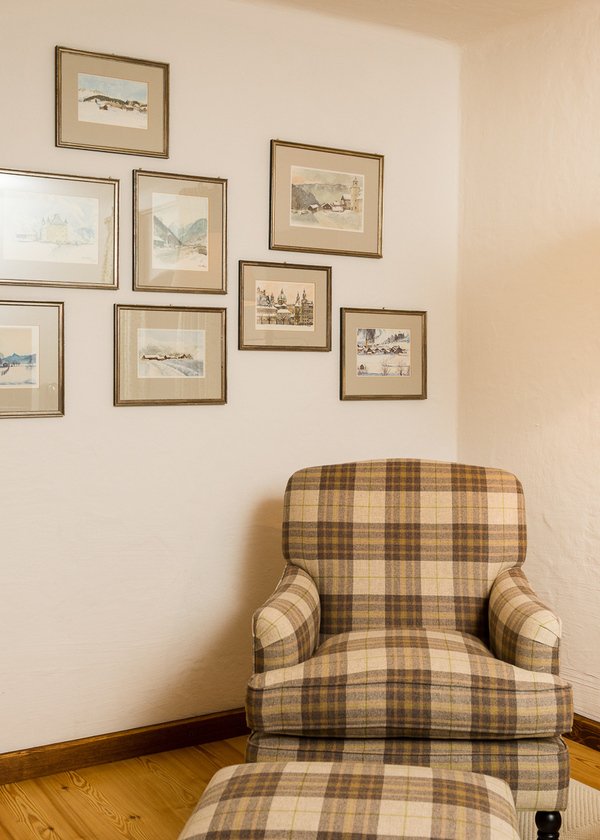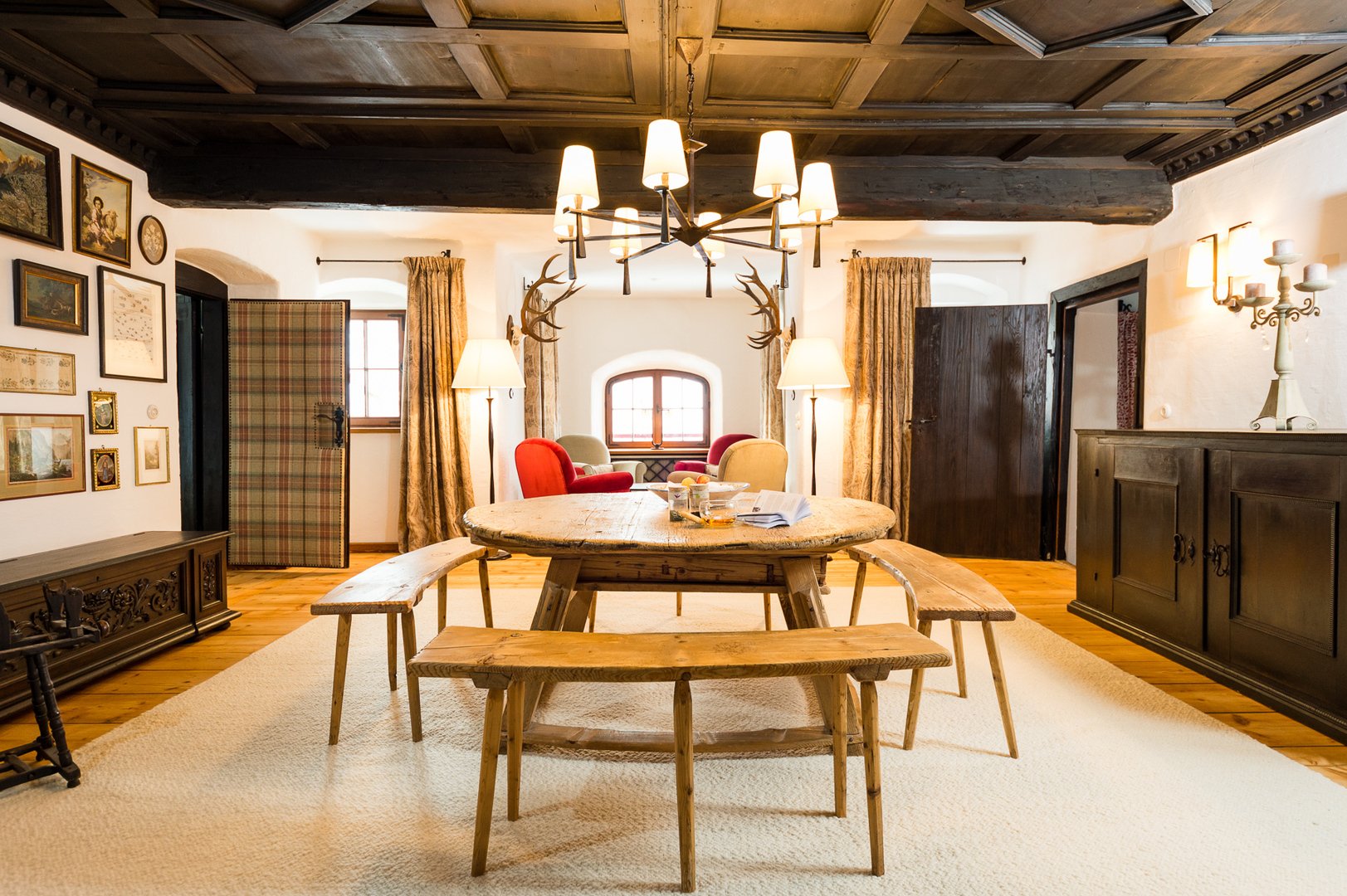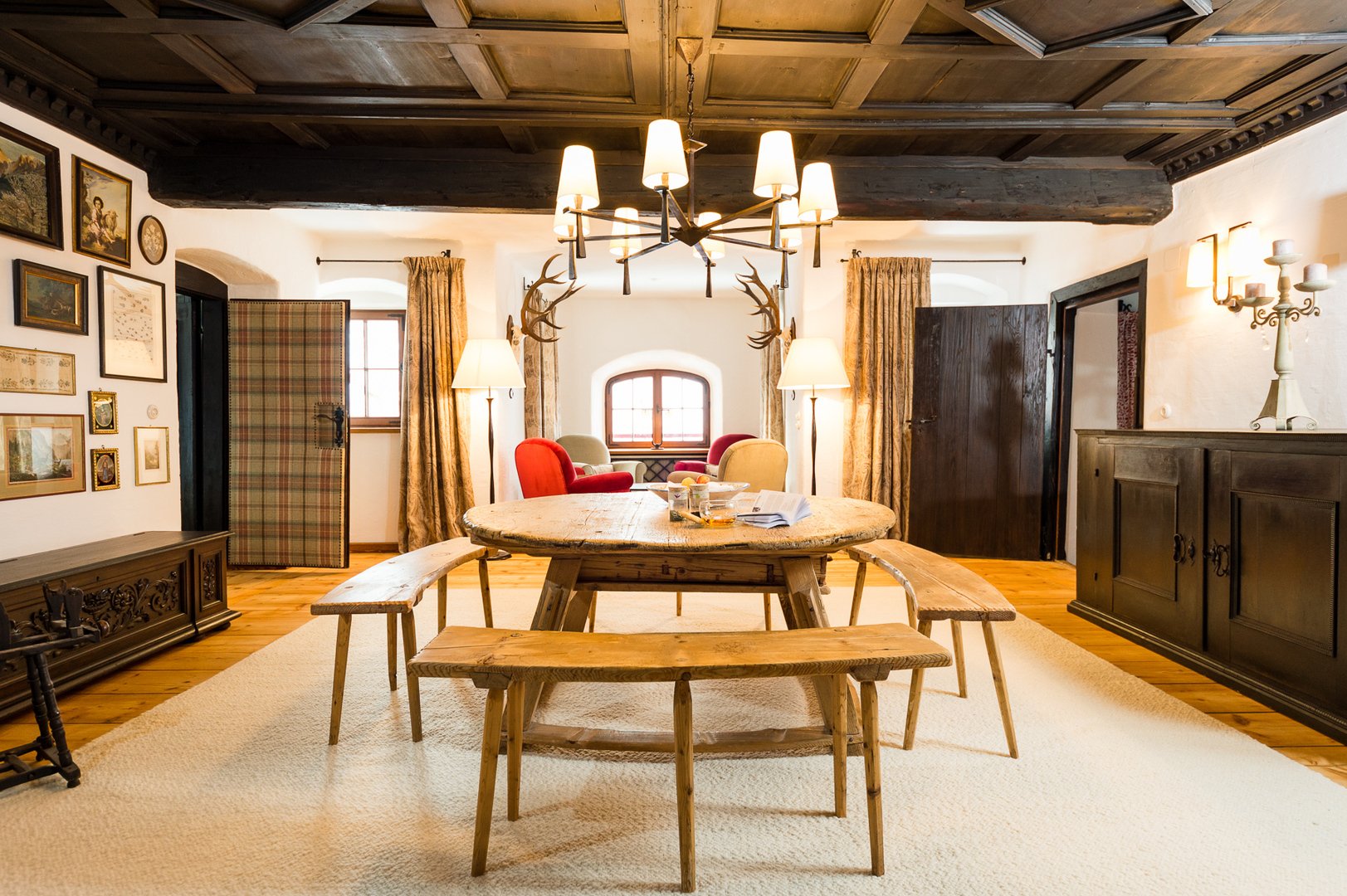 Beautifully hand-painted antique country chests were restored and served as our main inspiration for our colour combinations. Further, we developed an appealing contrast by using rough Austrian materials – like Loden made by Backhausen – as well as hand-woven wool rugs and combining these with smooth deer leather and fine English fabrics.