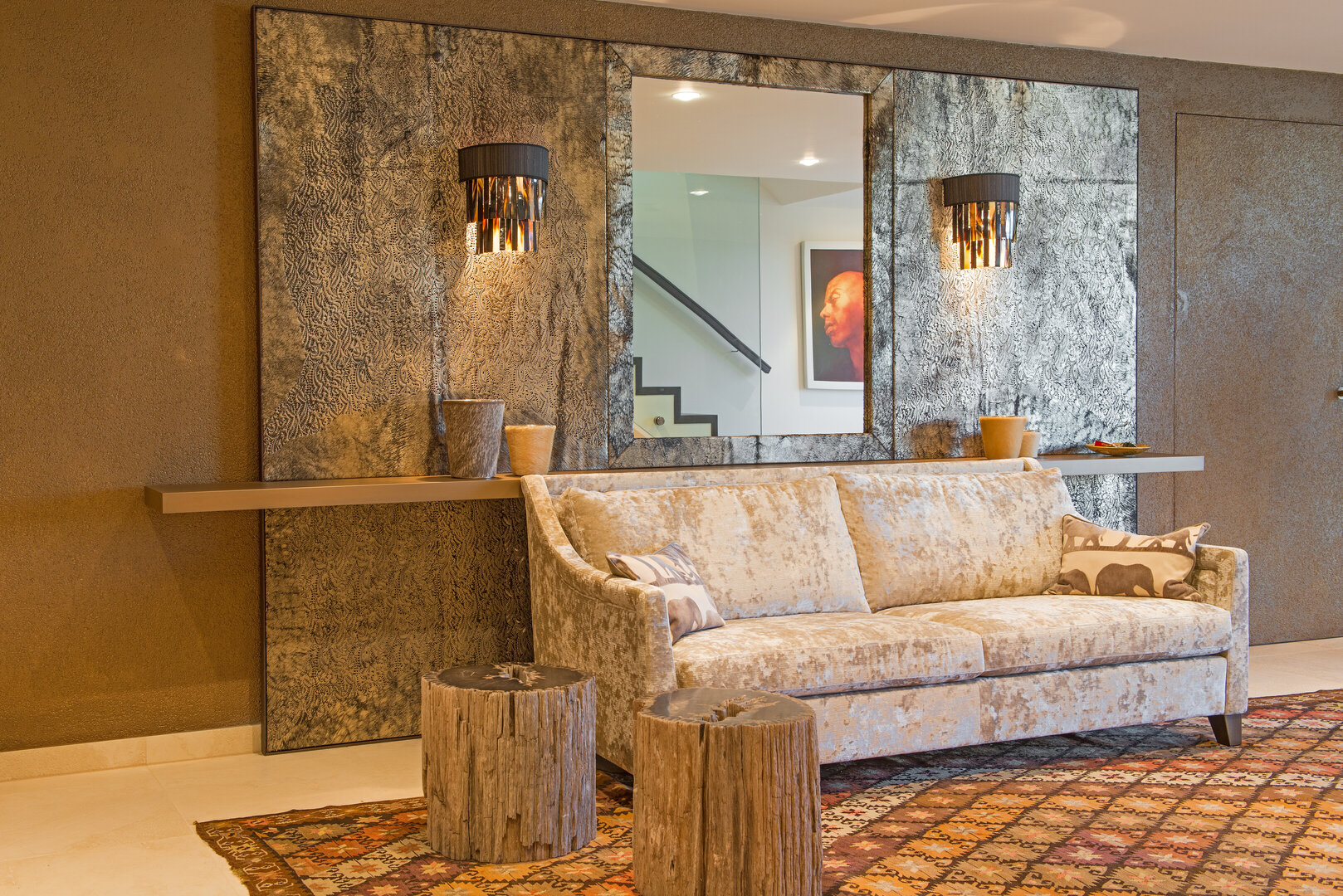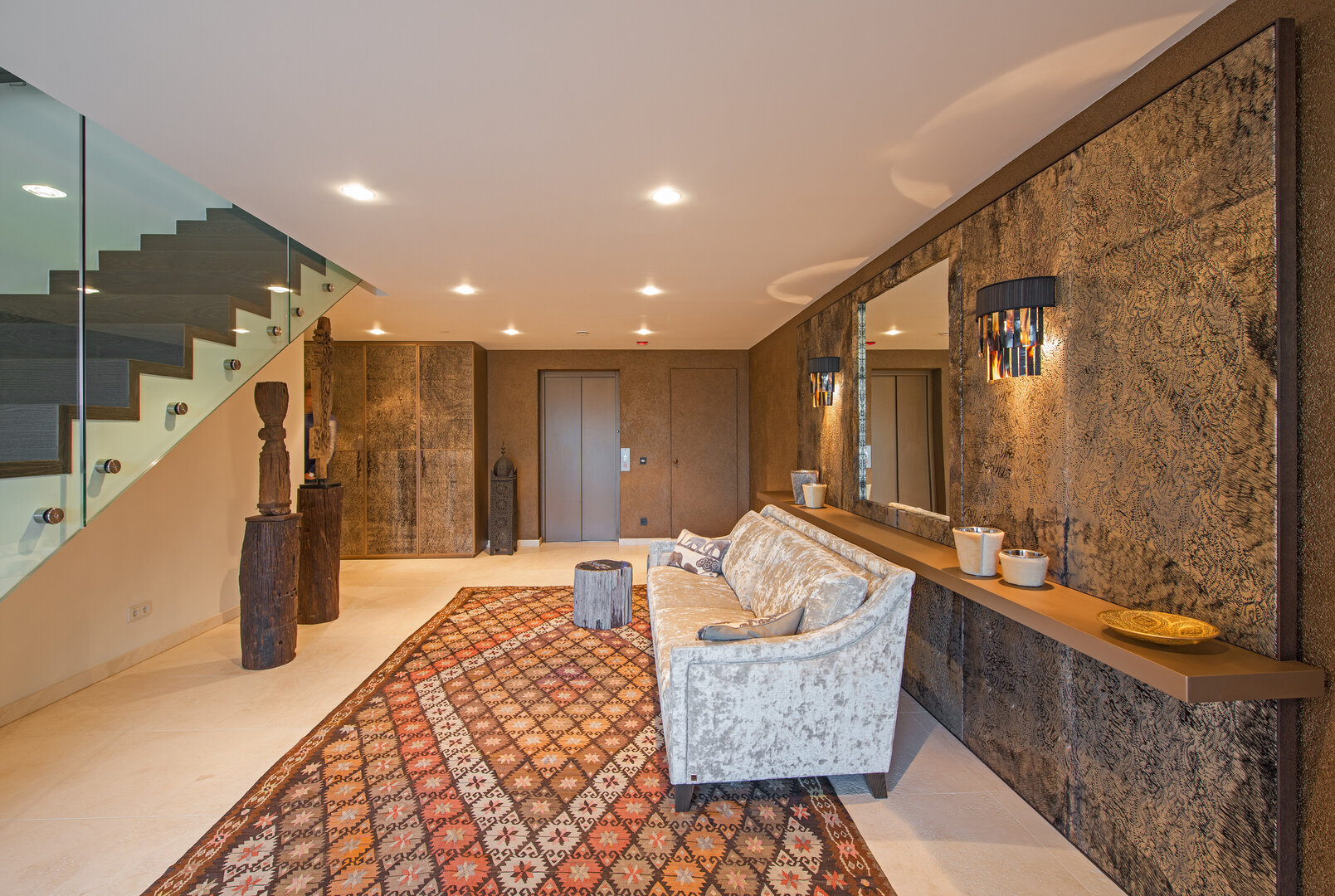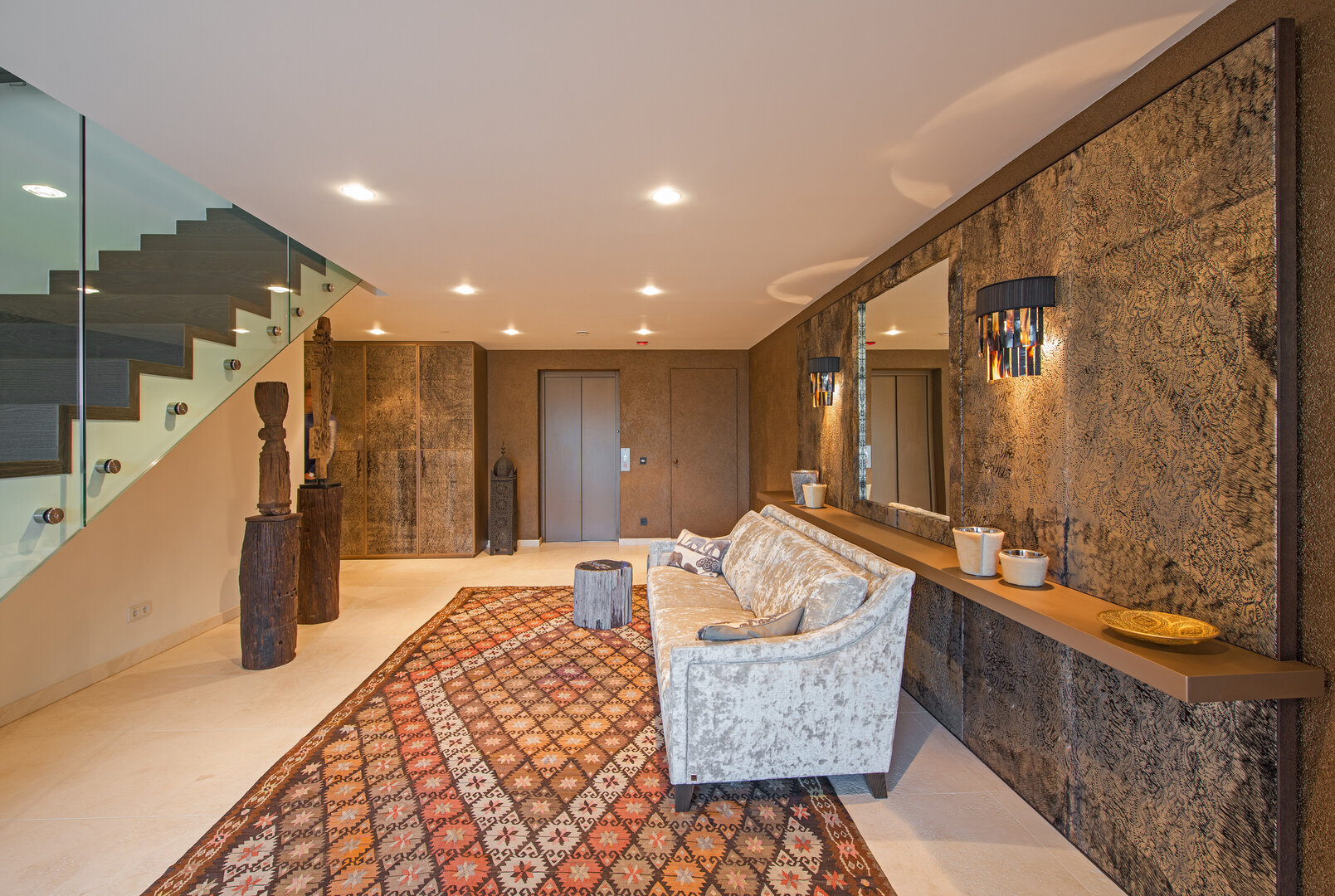 A juxtaposition of modern and ethno chic. This home showcases the owner's love for travels and nature. The colour palette ranges from earth and sand tones to saffron, warm hide and hues of brown.
Since the house is located on the edge of a forest, the inspiration for the interior was mainly found in natural materials. Further, decorative and artistic objects were collected to add distinct personality to each living space. This ethno style concept beautifully merges with the clean, straightforward architecture of the building.
The luxurious wall and cupboard coverings are made of cowhide with a metallic colour and delicate Persian "teardrop" pattern lasered onto it. Handmade horn handles complete the detailed design.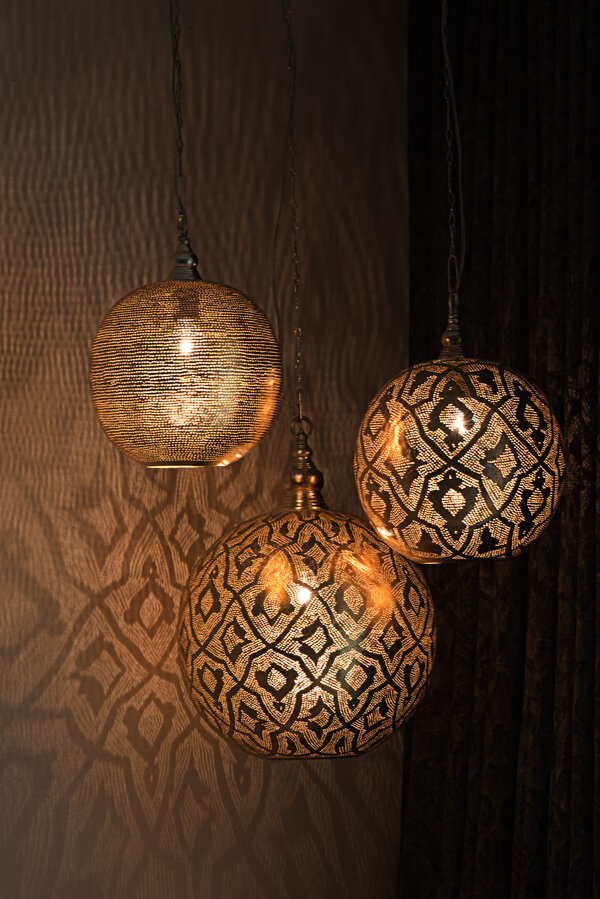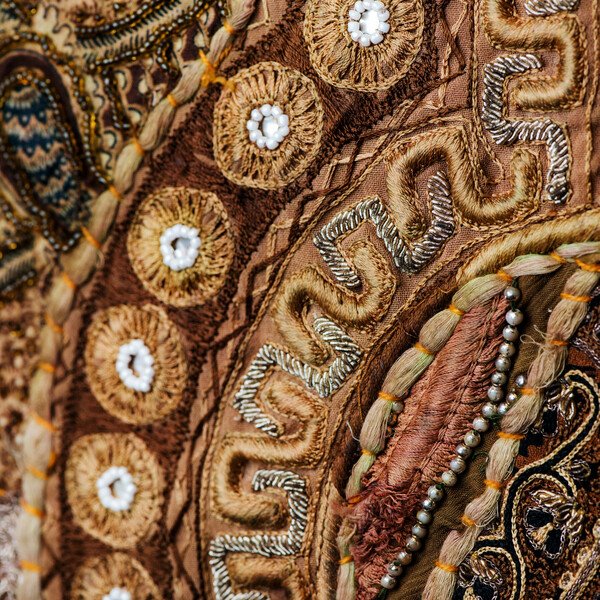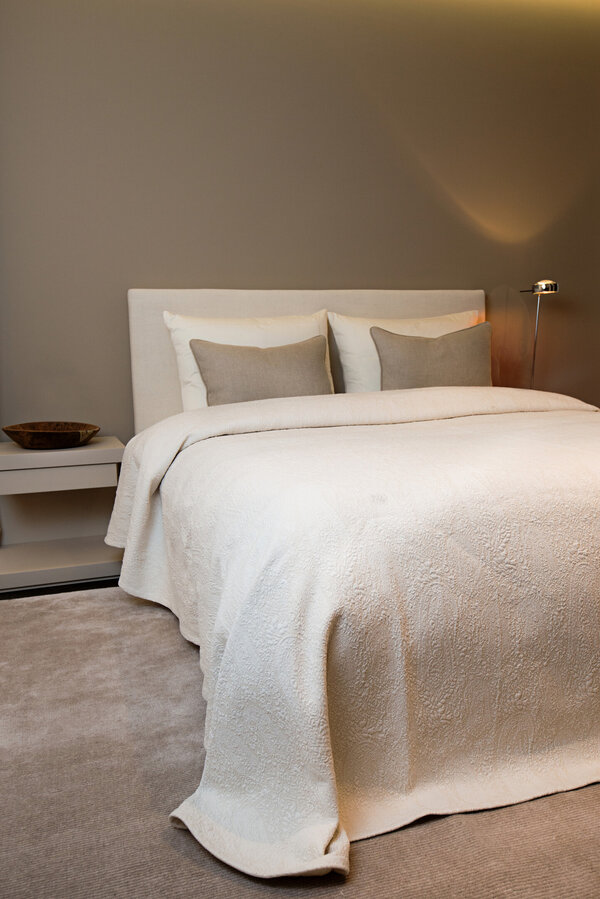 In the bedroom, the bohemian combination of wholesome colours with Egyptian chandeliers provide an intimate, oriental touch. An antique hand-embroided wall tapestry from India decorates the room in hues of ochre. Here, the simplicity of nature's neutral colour emits a sense of stability and warmth.
Wood and leather are nature's naturals – without a doubt, leather tanning belongs to one of the oldest human traditions. Today, just as in ancient times, these methods make it possible to preserve and use animal hides long-term. For generations, Weber has used deer leather sourced from a local tanner near Salzburg, to assure the origin, sustainability and high quality of the leather.
It is important to understand the beauty of leather's imperfections and limitations, as these are natural characteristics. Among these is the patina of leather, which develops as the leather ages: "It's the beauty of ageing".