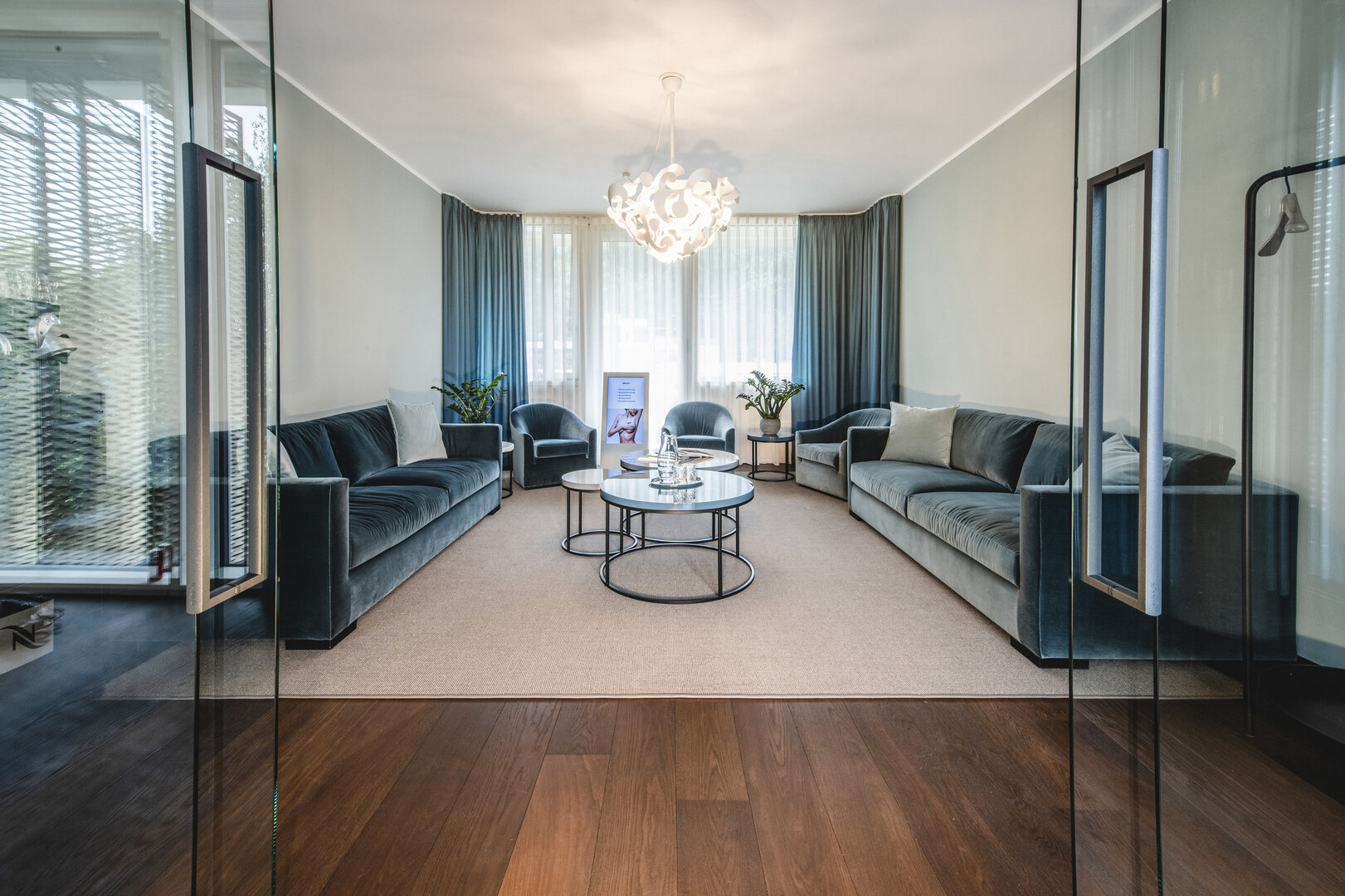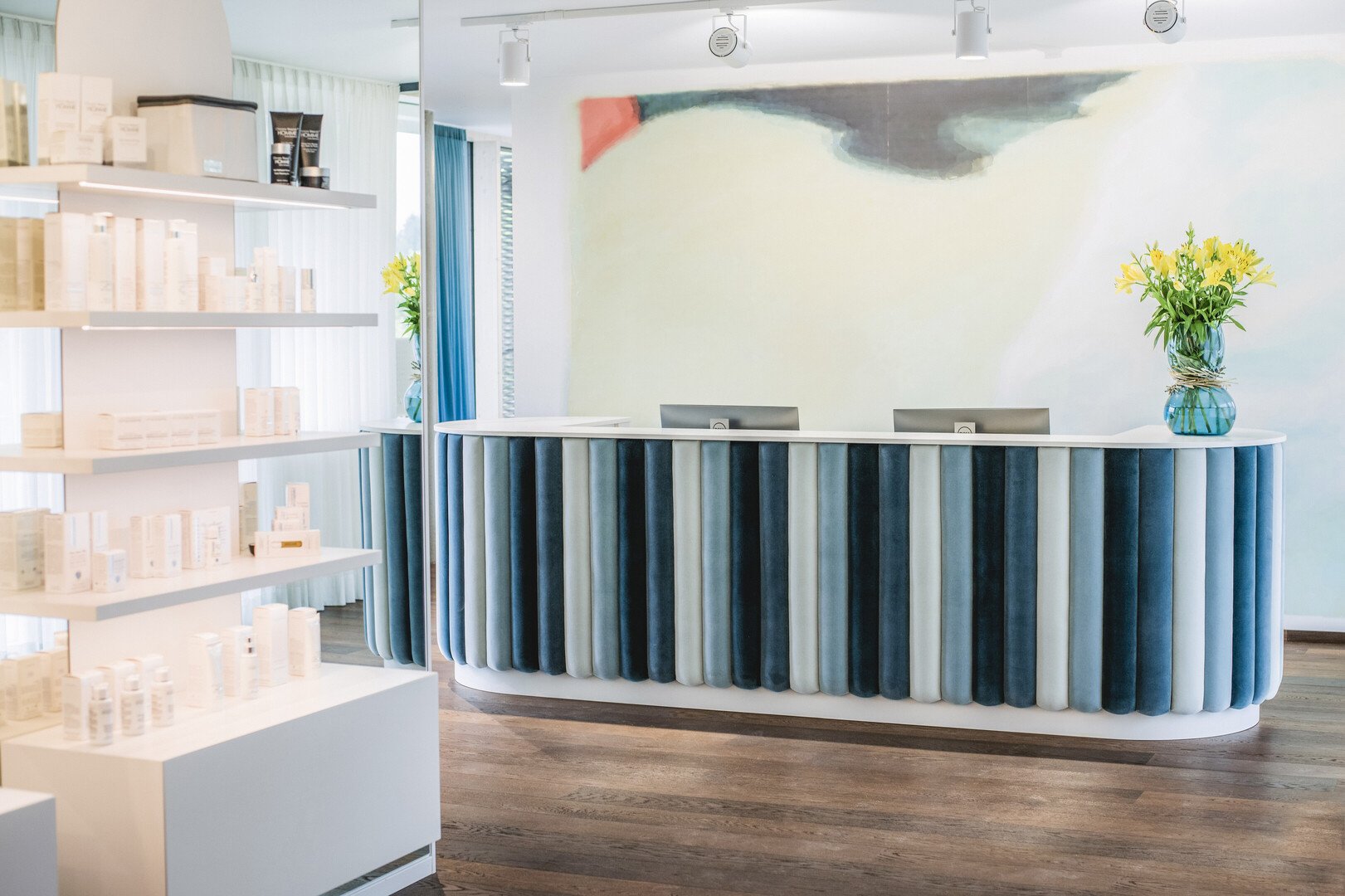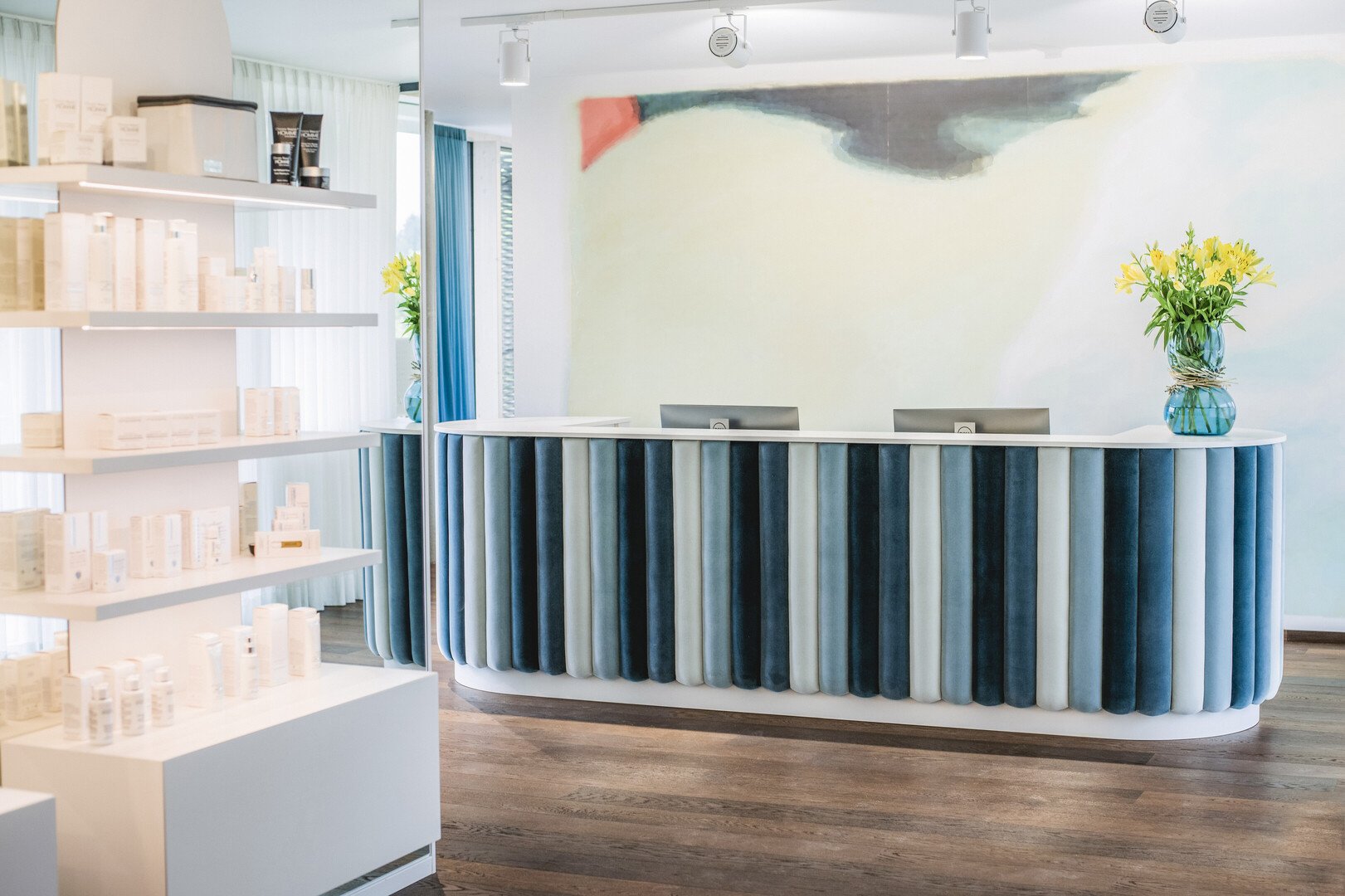 Conveying the main theme "beautiful health" by plenty of daylight, soft colours, soft shapes and the natural aesthetics of nature, Weber created a place together with Papp & Papp that radiates calm, purity and positivity.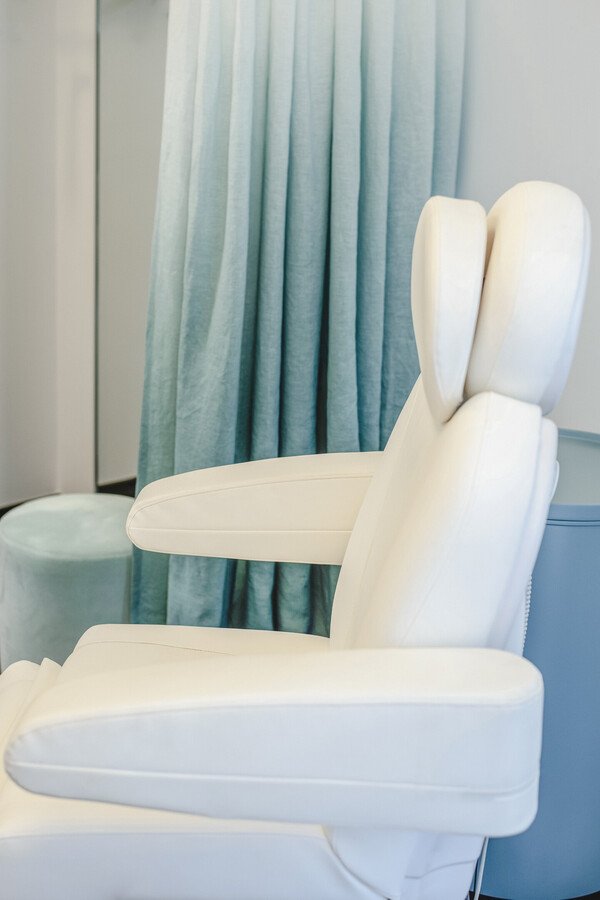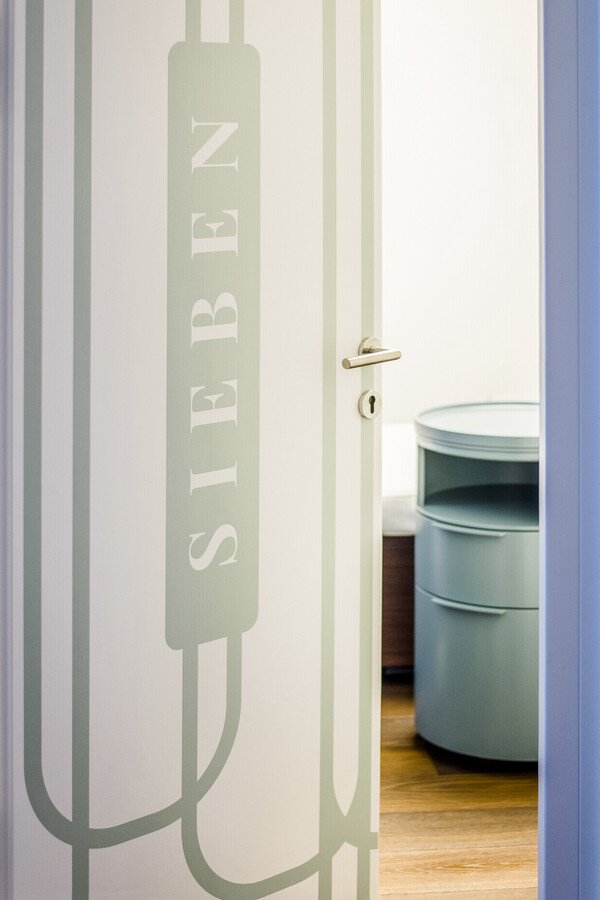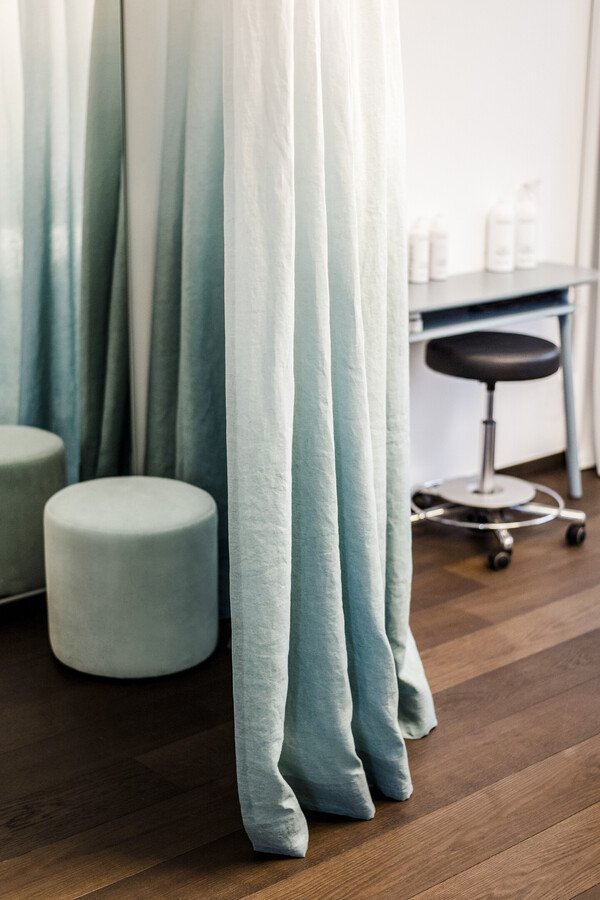 Generous sunlight, gentle hues and soft contours take you into a space of clean and pure tranquillity.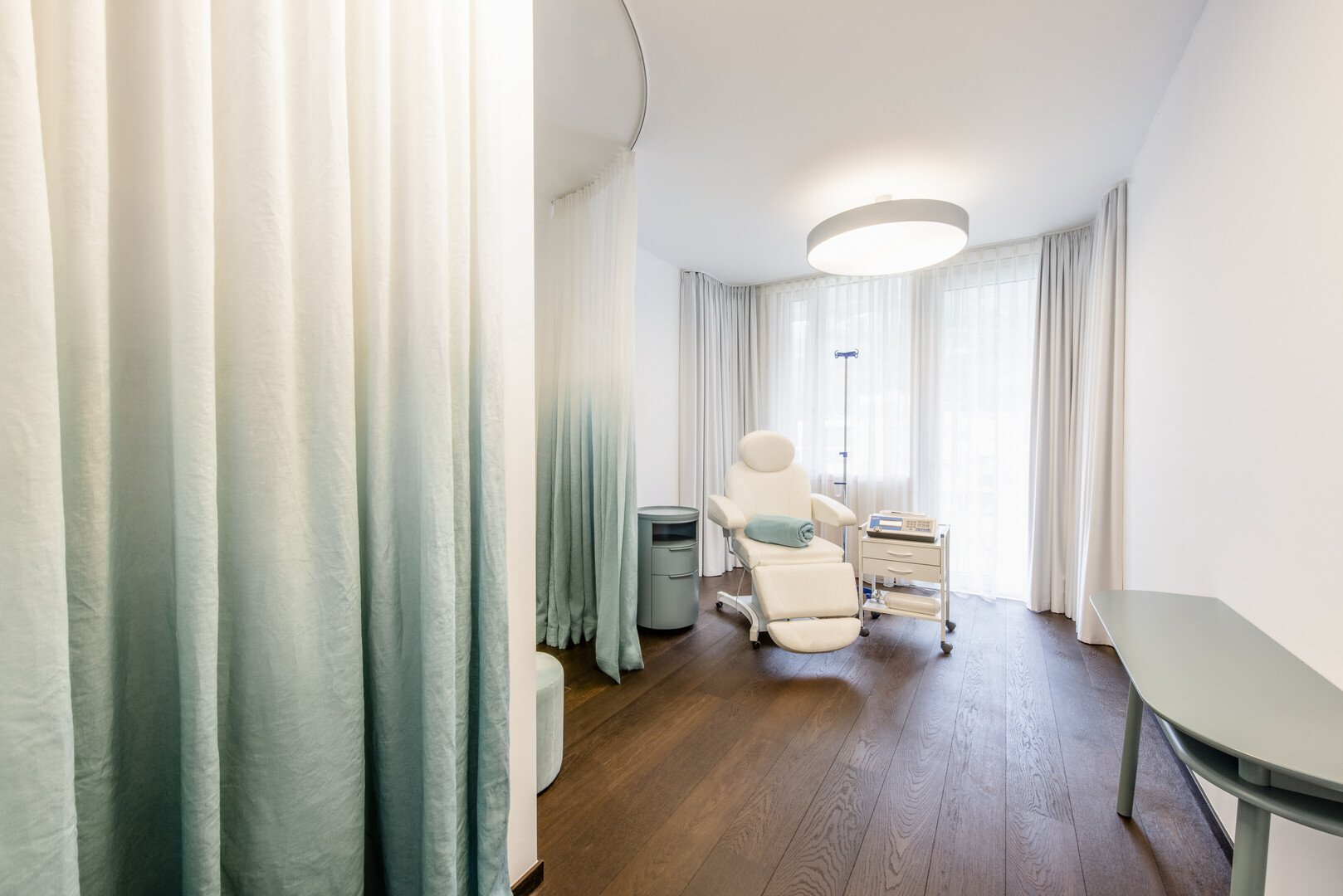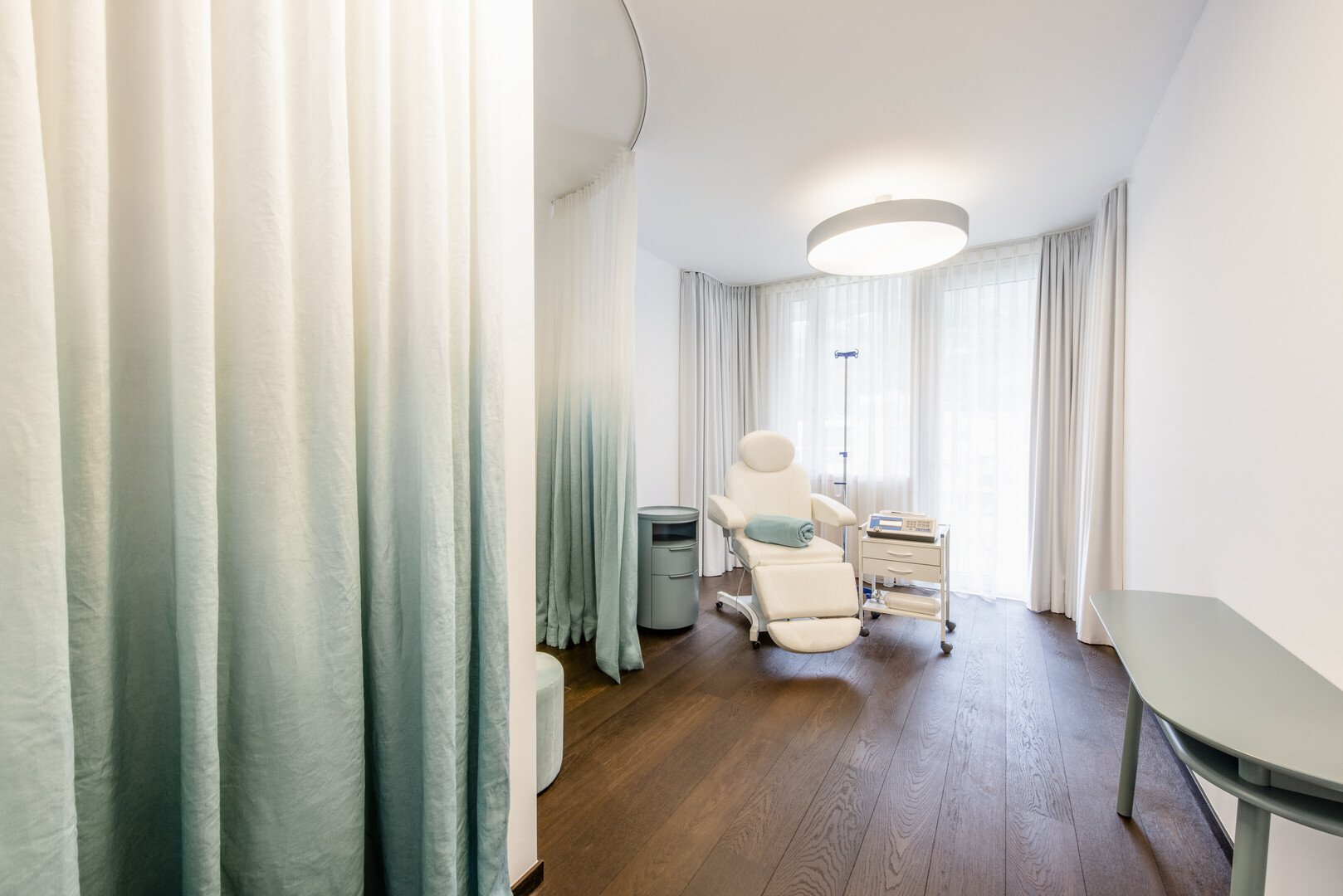 The open spaces can be separated without further ado by light, impenetrable curtains with subtle colour gradient details, creating the necessary privacy for patient and doctor. Numerous seating options offer relaxation or invite interaction.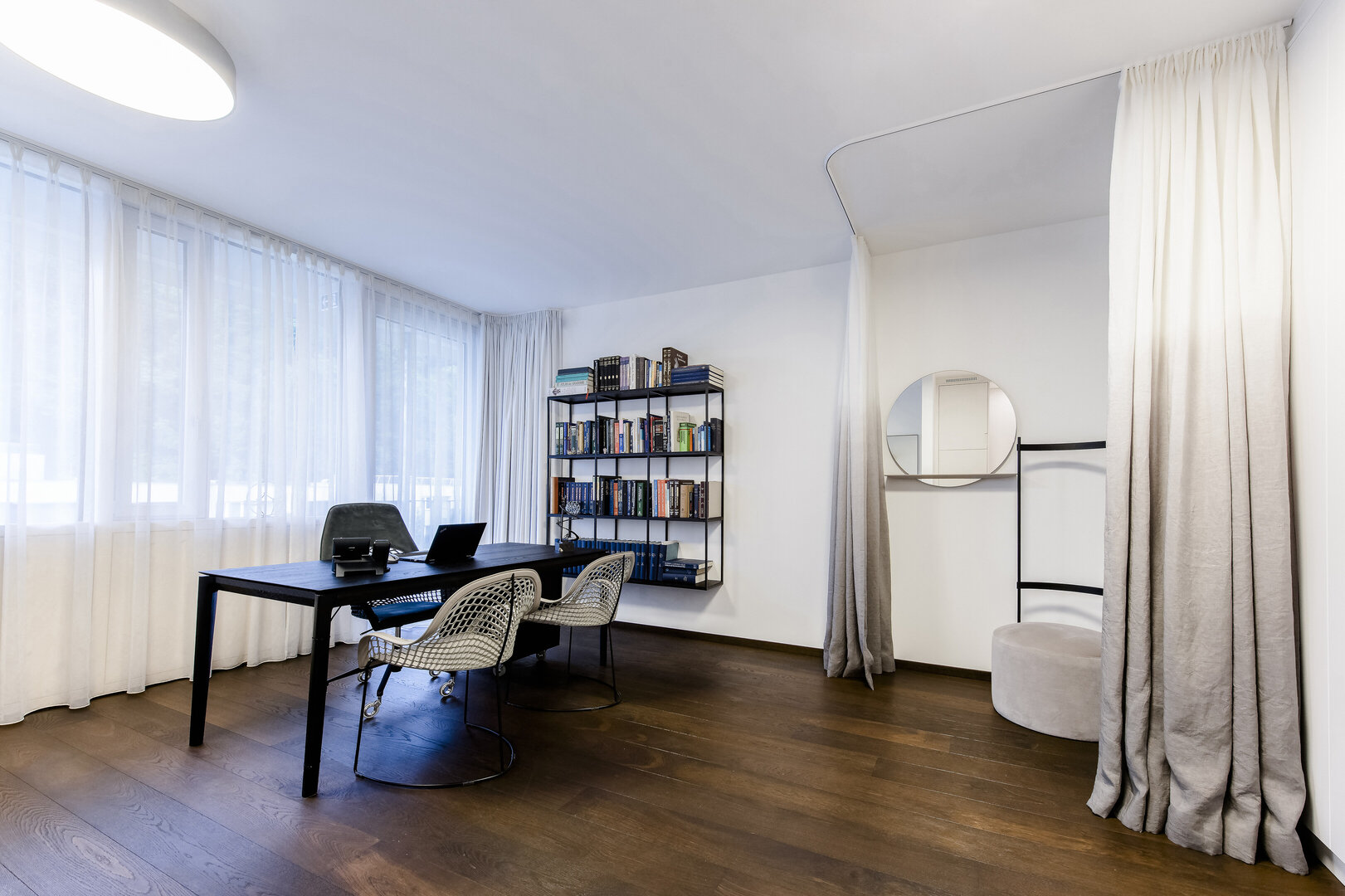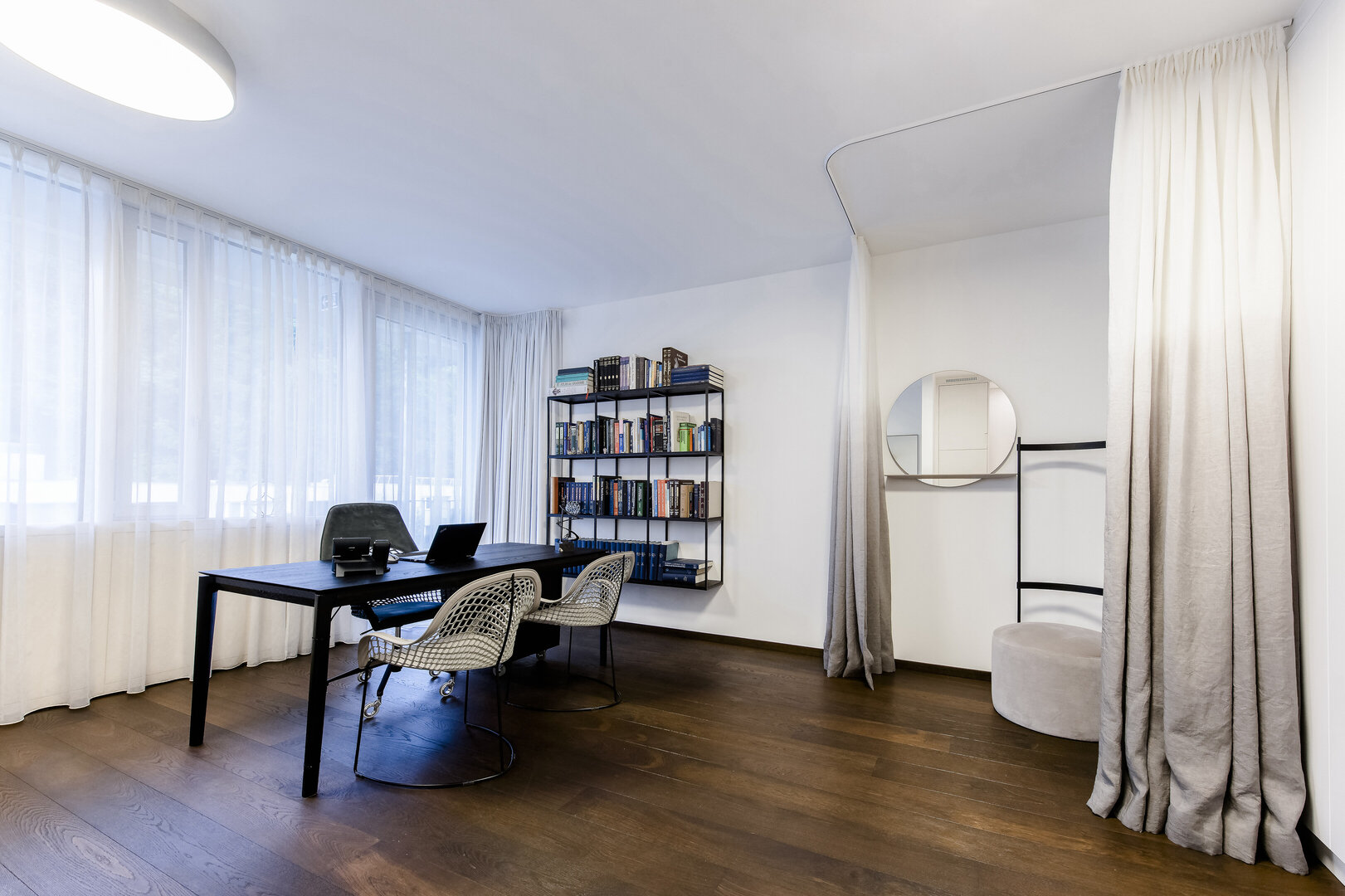 The comfortable furniture was covered in soft velvet fabrics in pleasant and soothing aqua tones. Upholstered cylinders in shades of blue-grey emerge as a rounded element at the reception desk and repeat the design language of the P-Health logo. Bright and friendly, the rooms invite you to feel good and recharge.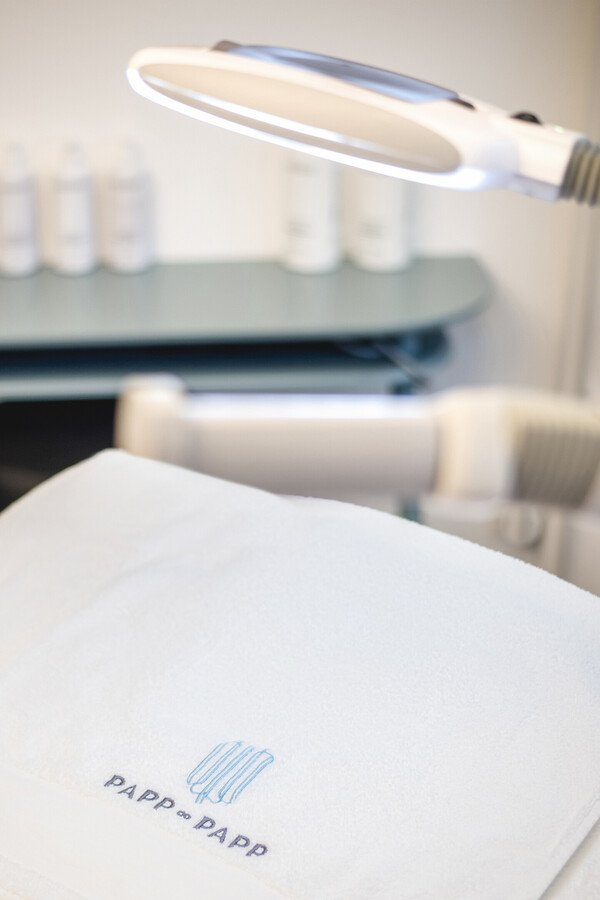 The rooms were designed to be light and welcoming with textiles and furniture in nuances of blue-grey and aqua tones that pleasantly calm any visitor on the way to beautiful health.