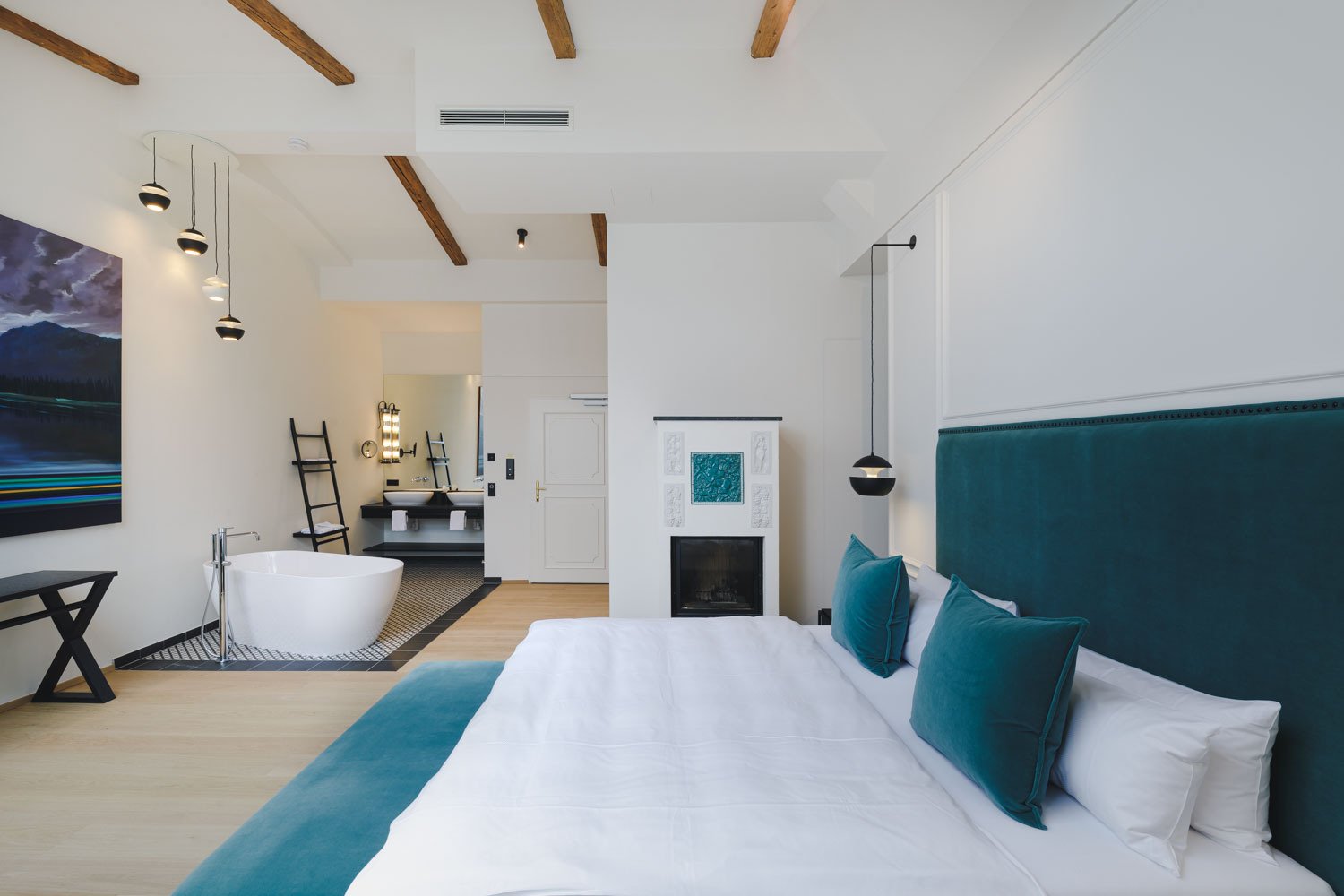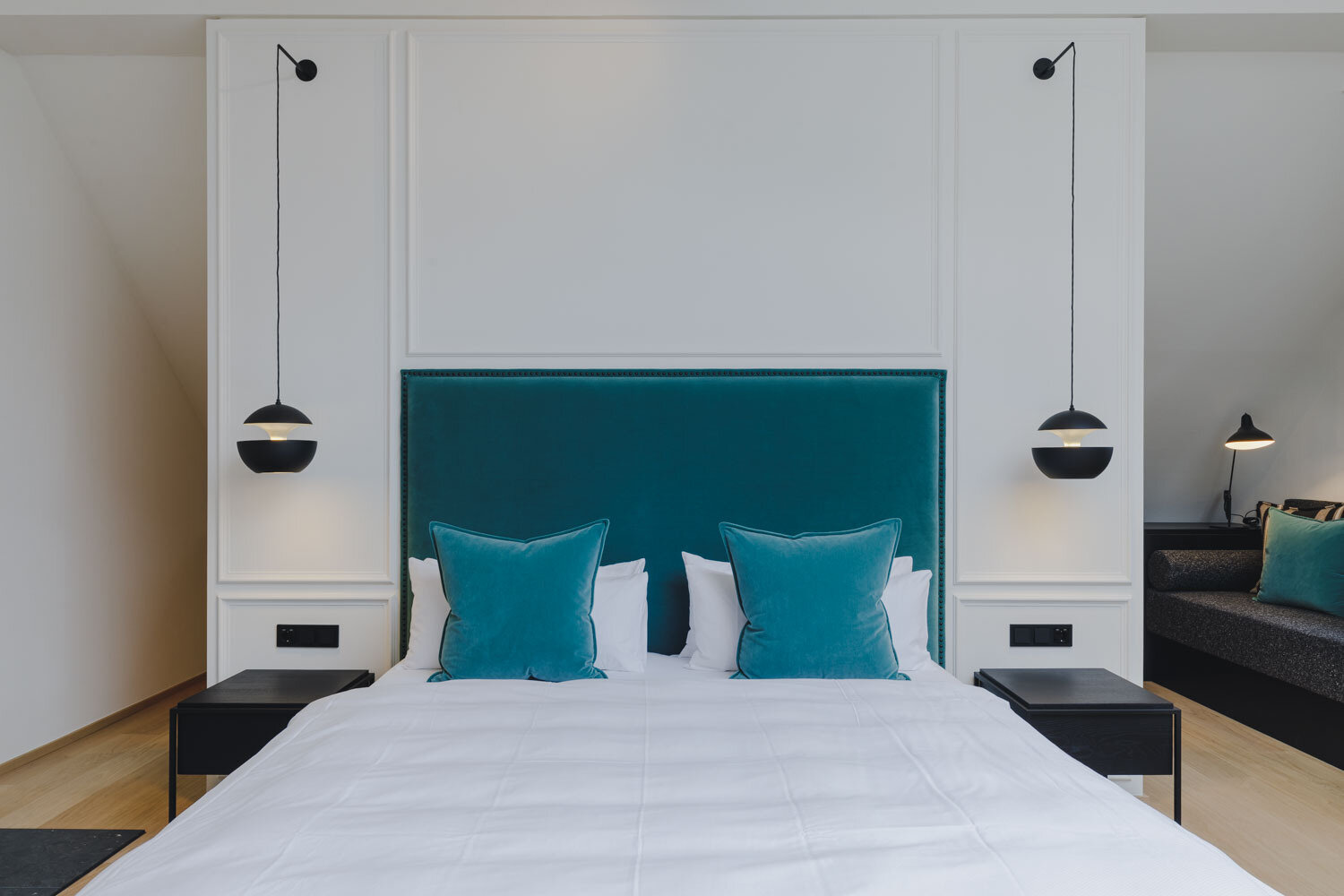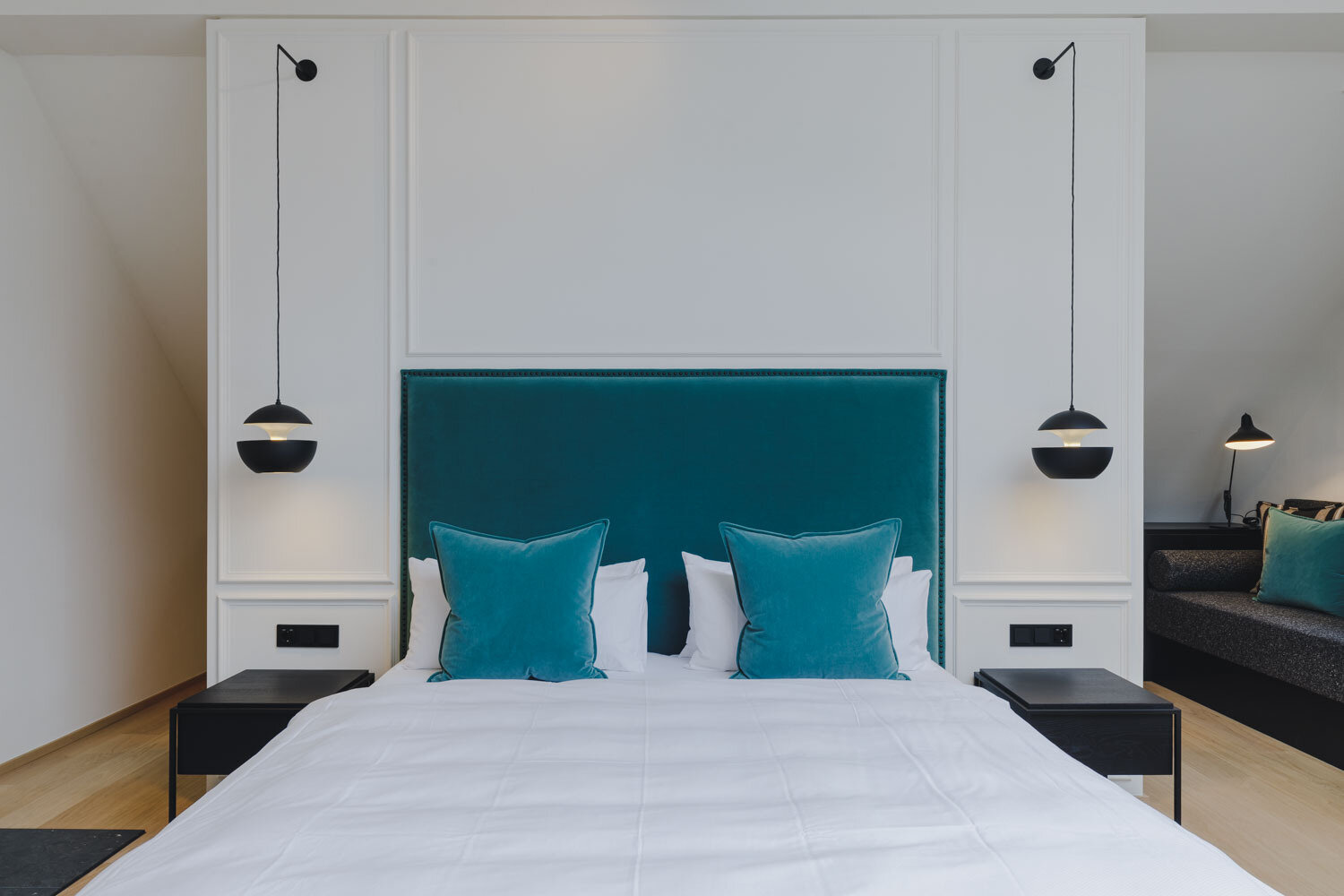 The charming Landhaus zu Appesbach, partner of the Tauroa Group, is an ivy-clad country house with a 100-year tradition. Tucked away on the top floor of the hotel, you find a true gem: an elegant, open plan suite with a panoramic lake view.
To make the open plan layout inviting and liveable, Weber created clearly-defined zones and a comprehensive, coherent look. While preserving some of the beautiful old features, timeless materials and a modern design language were applied to the room.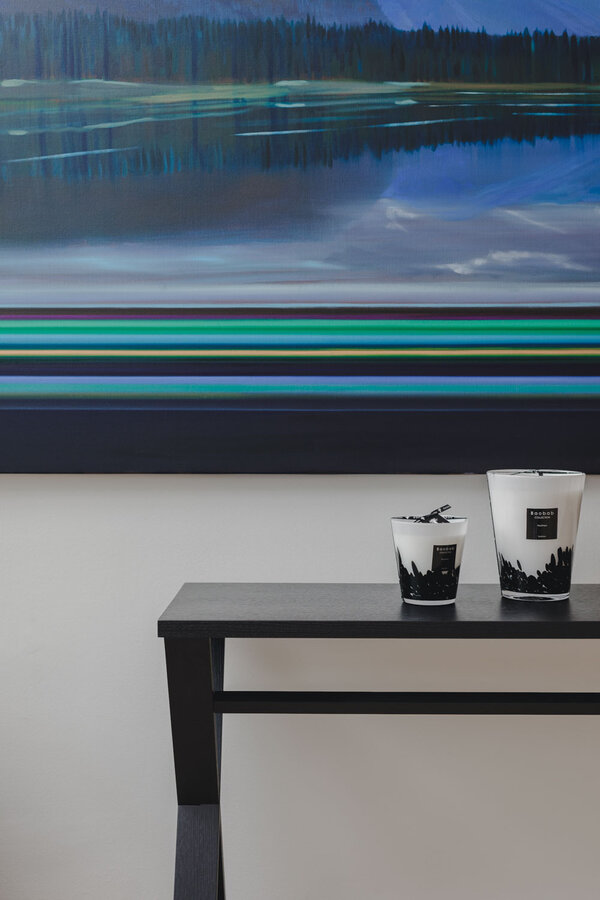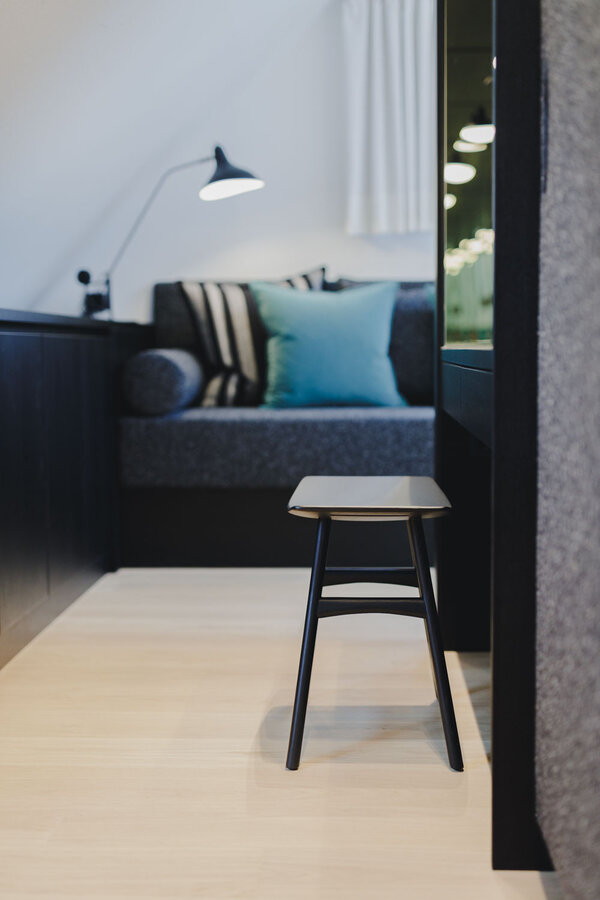 The overall design considers the guests' needs and both functional and aesthetic aspects, providing suite guests with a light and airy retreat where they can enjoy a private view of lake Wolfgangsee. And the beautiful colour Teal Blue - discovered on an original tile on the old stove - completes the contemporary interior design, bringing lakeside living indoors.