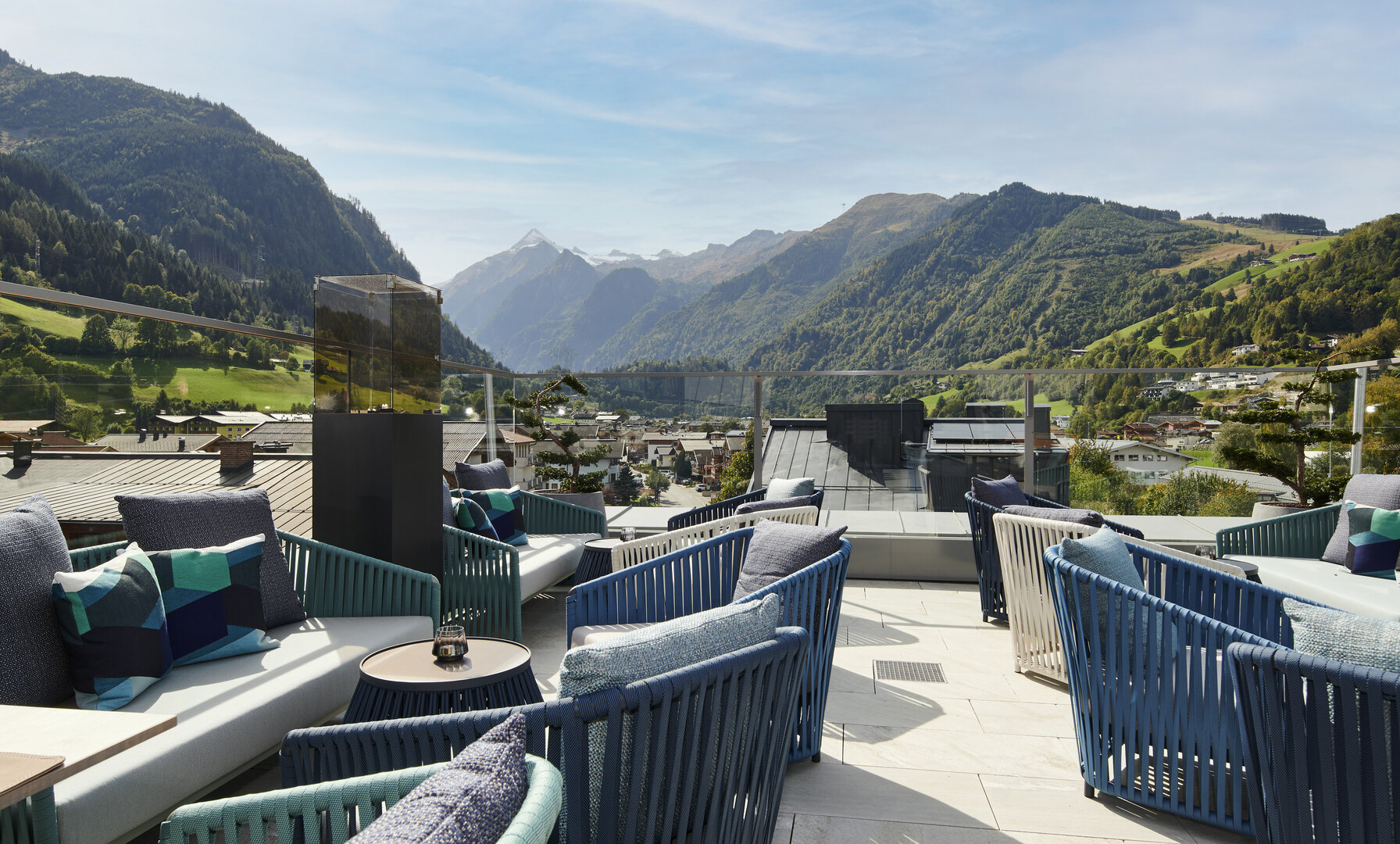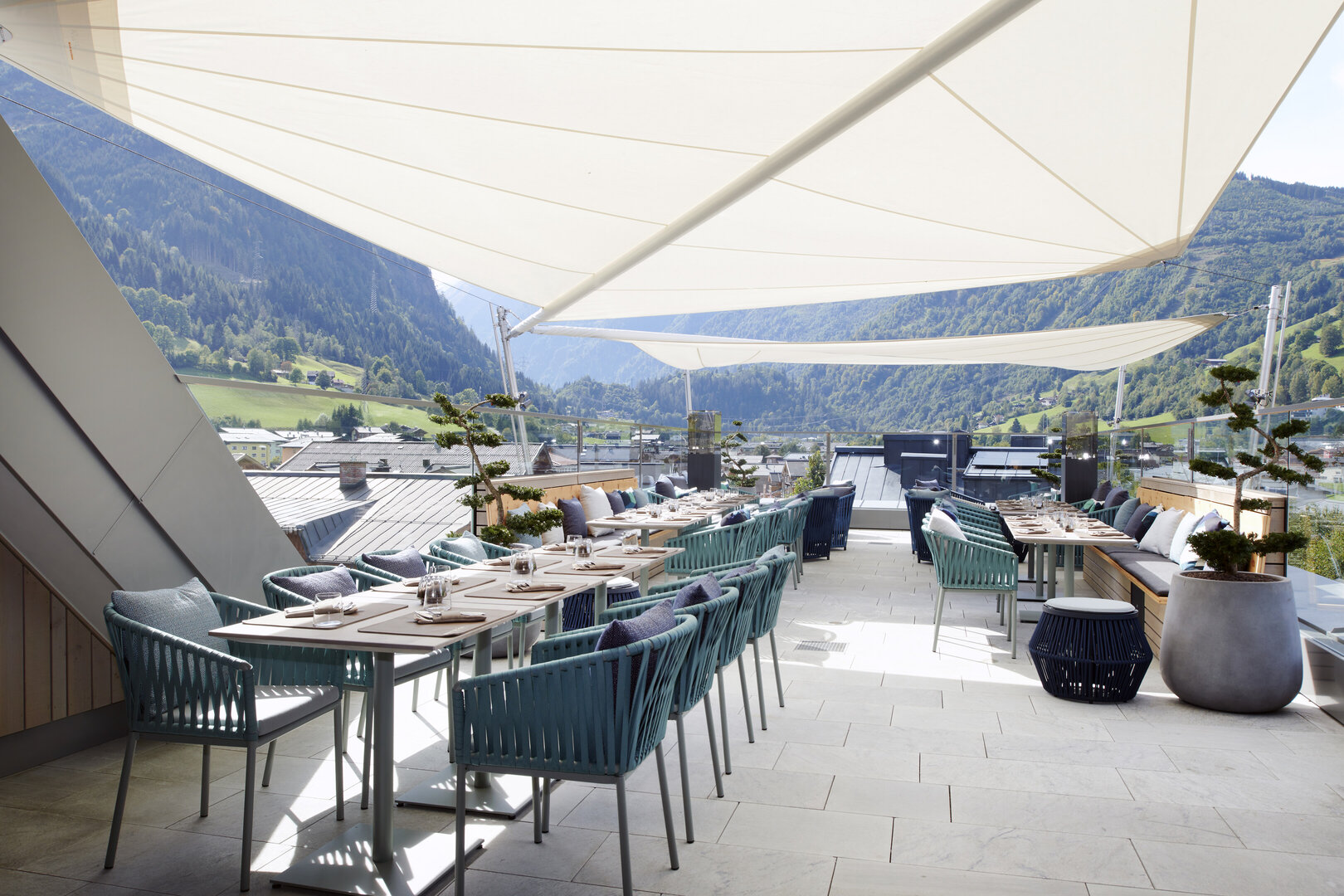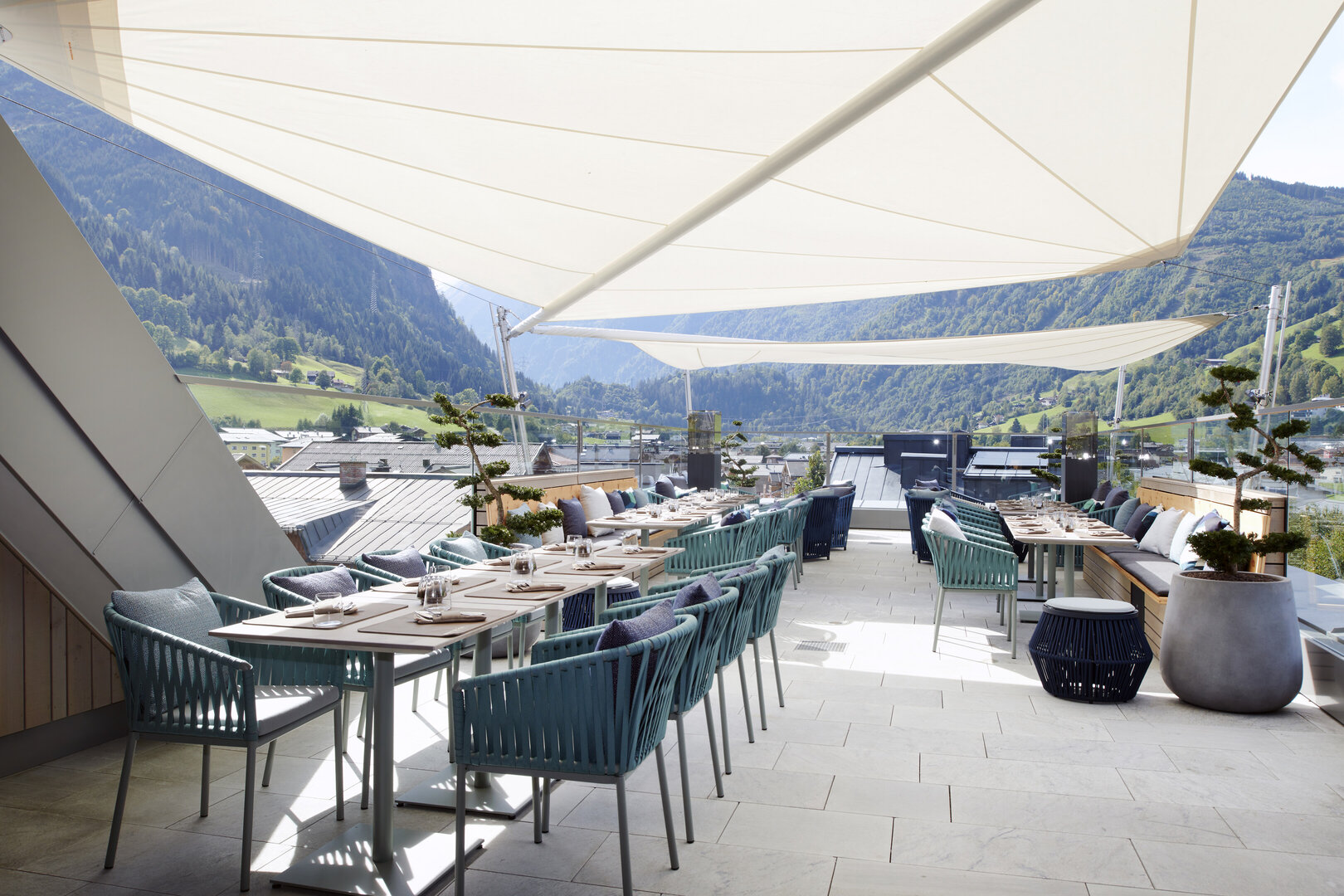 Weitblick LOUNGE | ROOFTOP | BISTRO is a place of culinary enjoyment and relaxation on the rooftop of the new Bründl Sports flagship store in Kaprun.
The layout of the furniture, as well as the colour and material concept were created together with the architectural office Blocher Partners. All pieces in the indoor and outdoor areas comply with the regulations of the ÖGNI certification, where the greatest attention was paid to sustainability in the selection of materials. This can be seen, for example, in the pierced leather chairs in the restaurant or the armchairs and daybeds made of high-strength recycled fibres in shades of green and aqua on the terrace.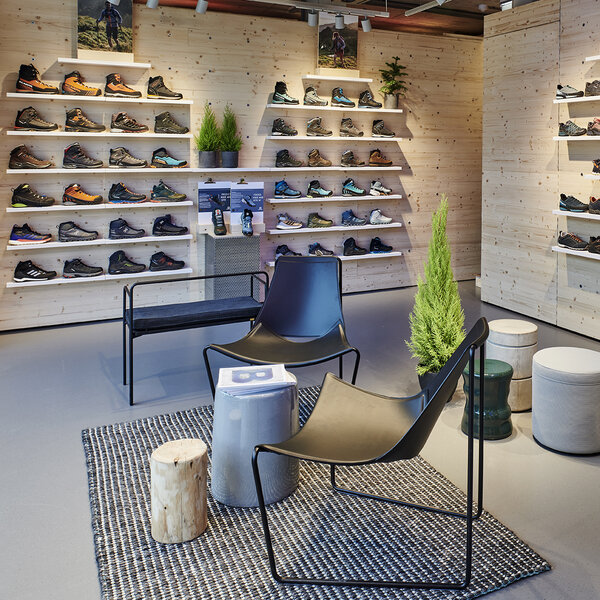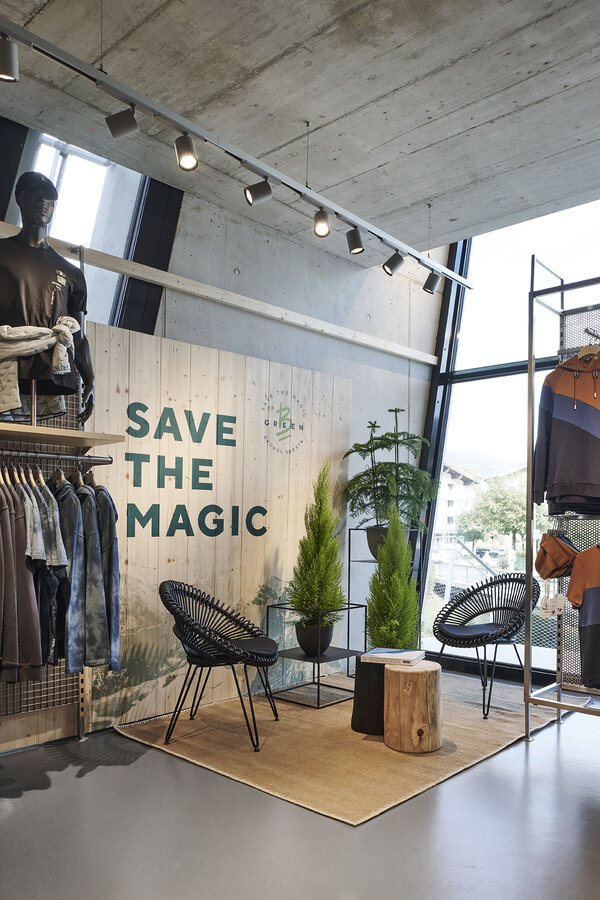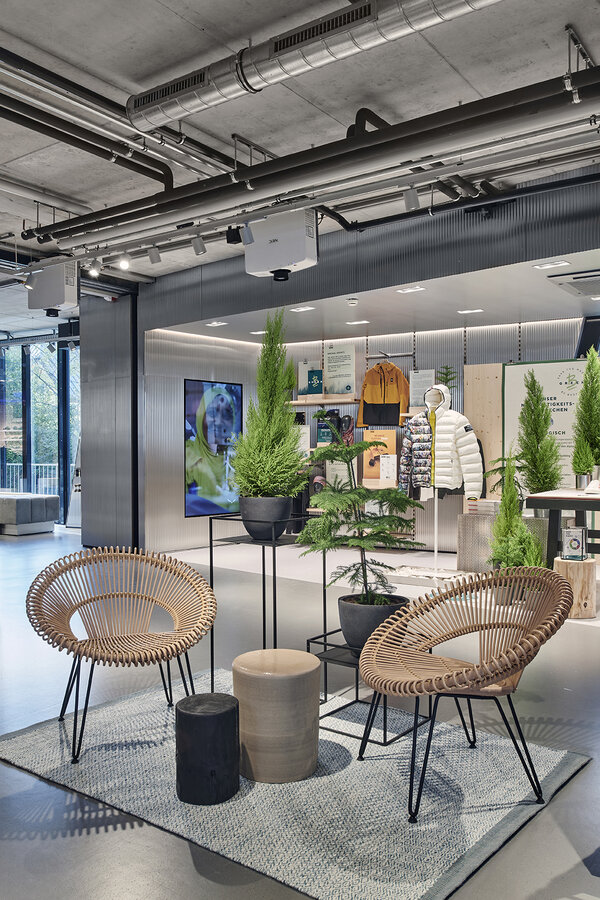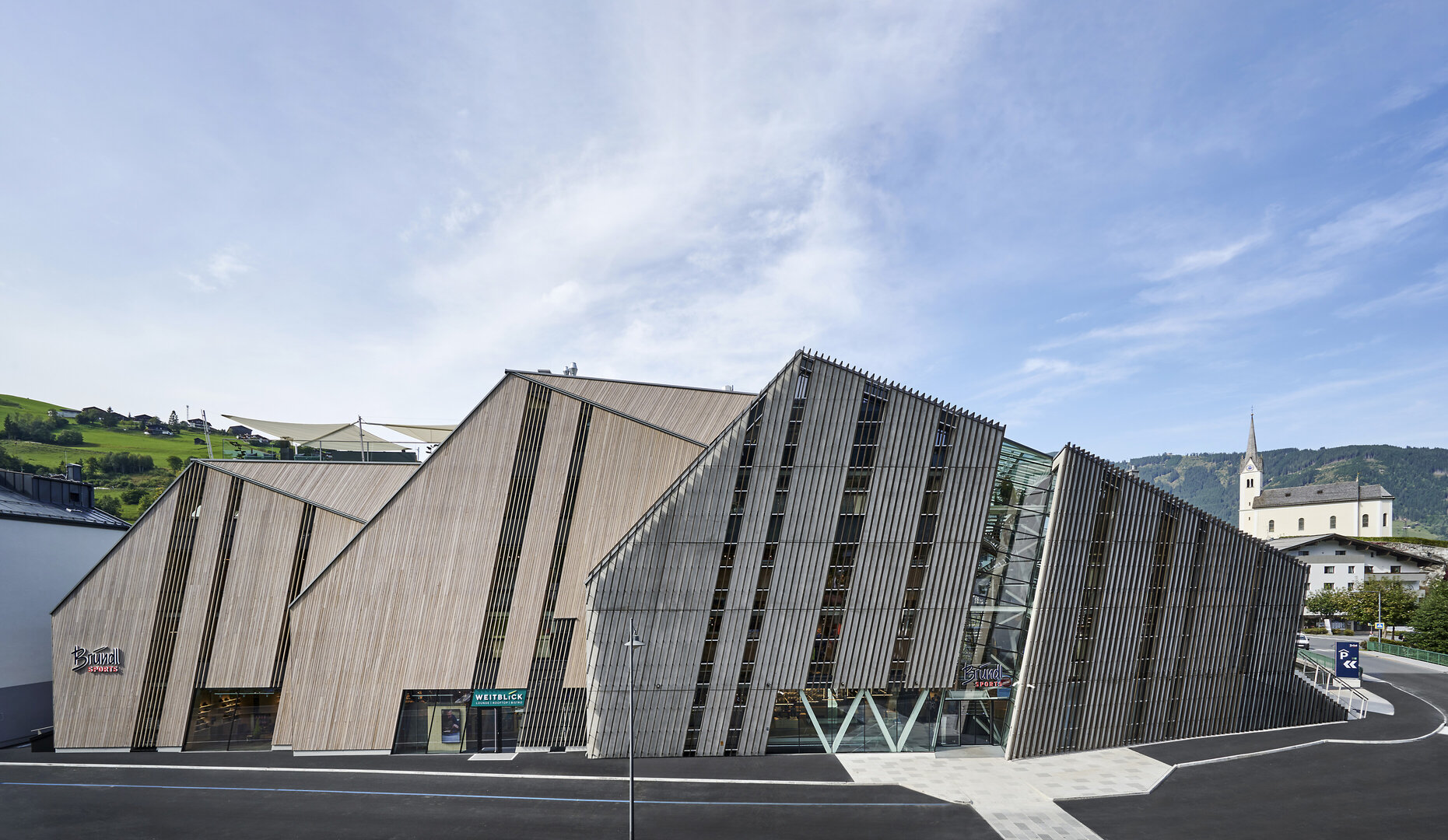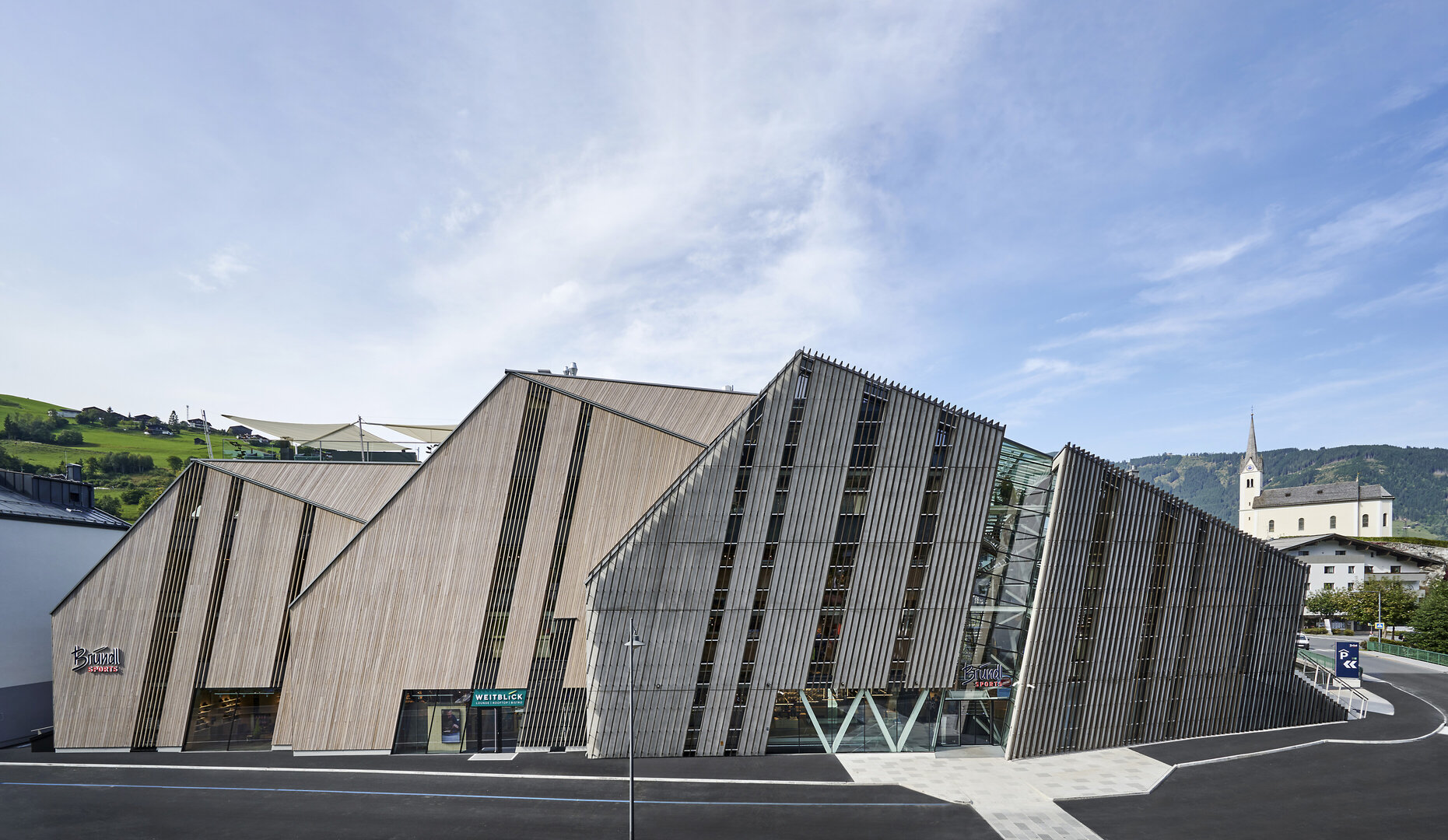 "Green" furnishings can be seen in the Bründl Sports flagship store too, in the form of lounge areas which offer great comfort in addition to the eye-catching design. The iconic pieces are made of leather or rattan, a sustainable and durable material.