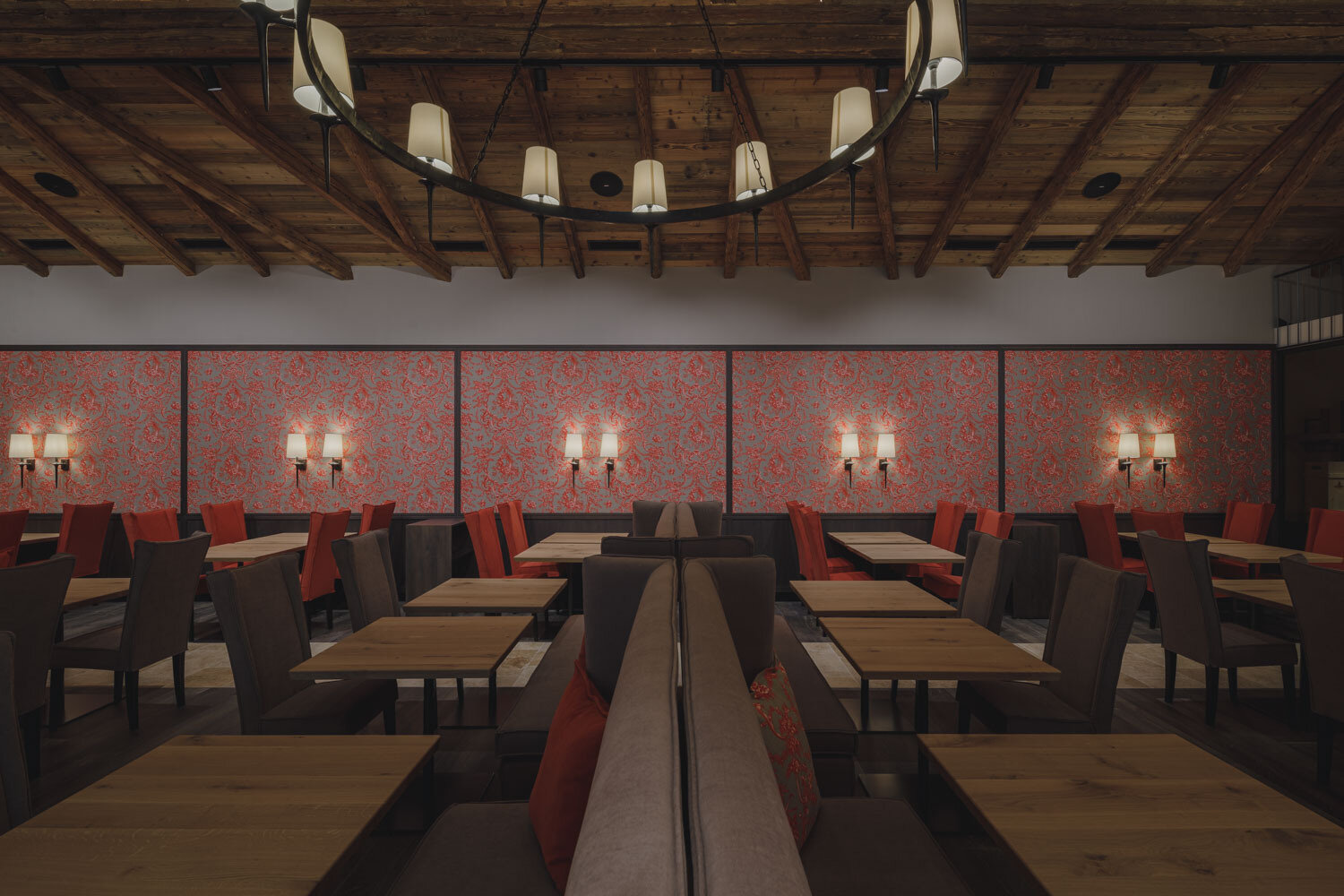 In the recently renovated Waldhof at lake Fuschl, guests from near and far get to enjoy the hotel's warm & welcoming atmosphere. This beautifully situated hotel has been family run for generations. Primarily, Weber was tasked with converting a gym hall on the resort's premises into a restaurant. The goal was to design a restaurant with great ambiance that remains true to the hotel's tradition while offering a truly contemporary dining experience.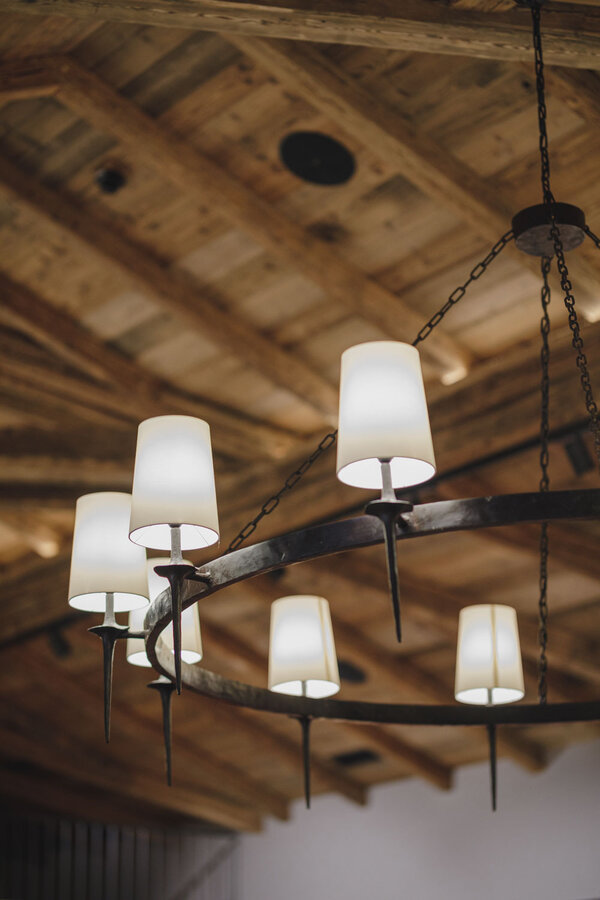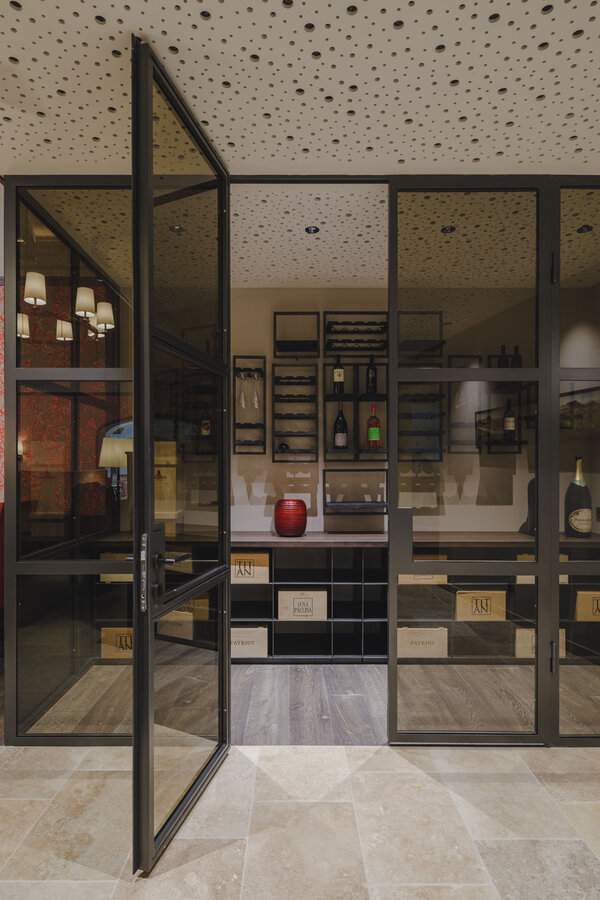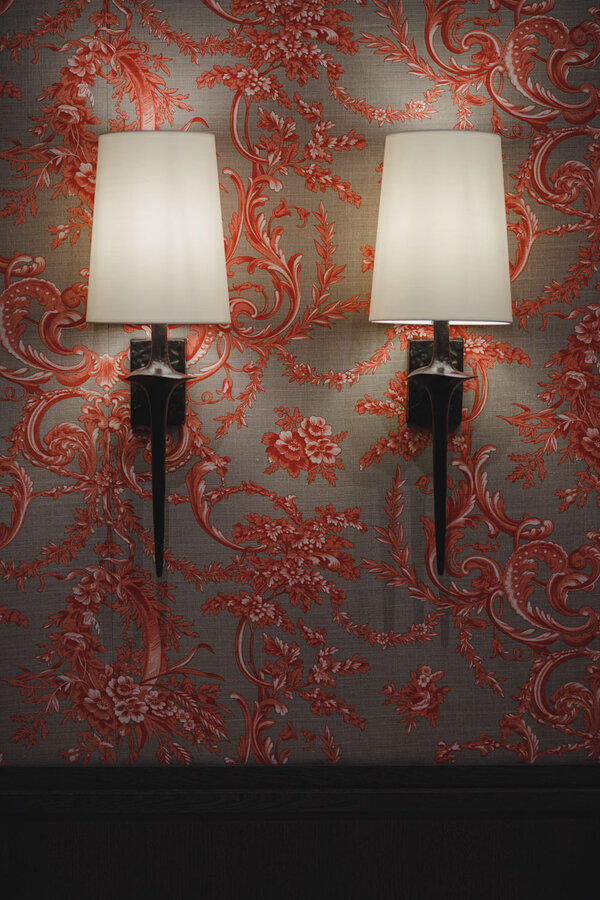 To break up the large, open-plan layout into more manageable spaces, wall dividers made of black iron and smoke-tinted glass were used. Today, the main dining room, the fireplace room and the wine room together comfortably host more than 90 guests.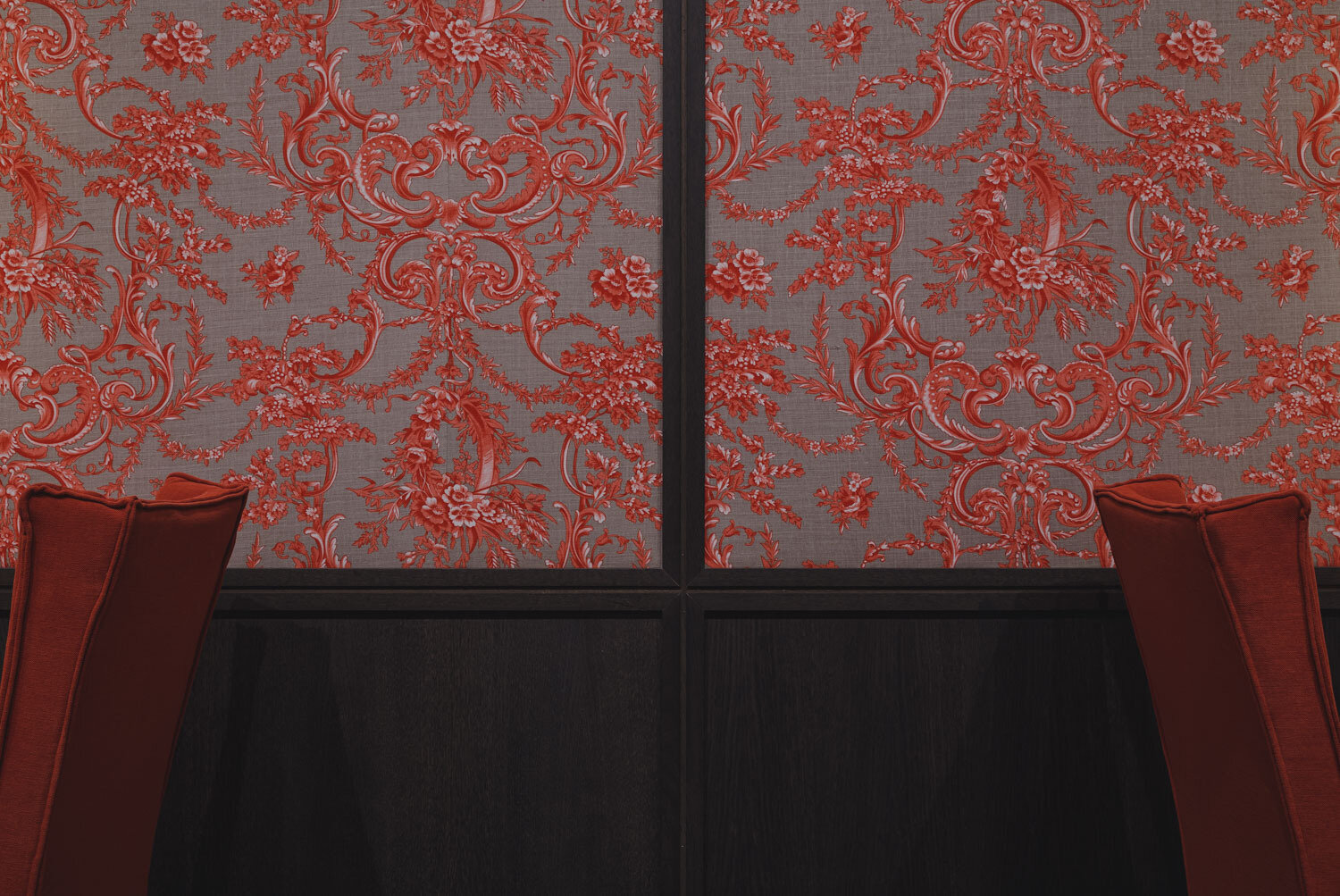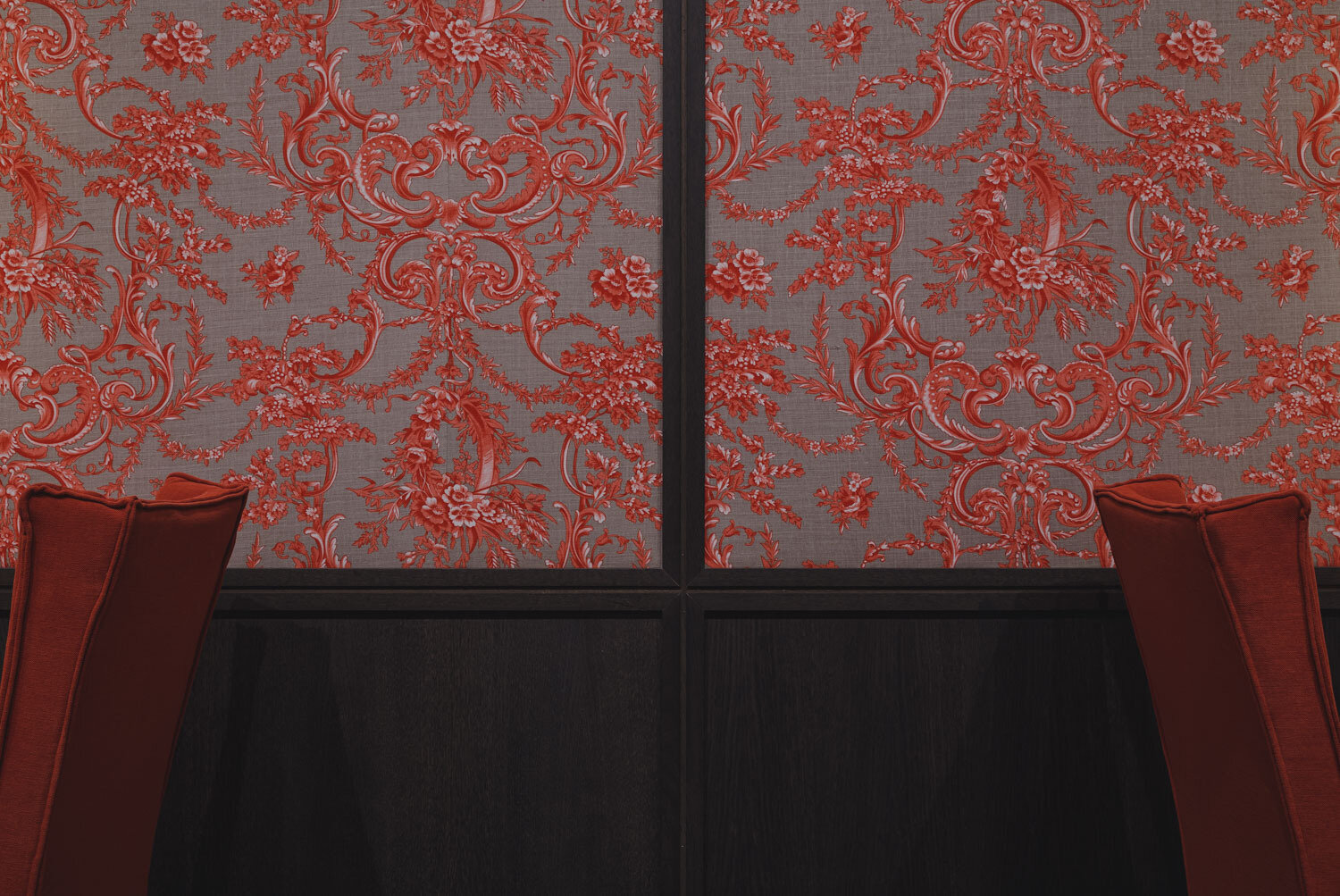 The unusually high ceilings provided an opportunity to play with textures and include large-scale pieces, such as bespoke chandeliers and stunning linen wall coverings that run along the entire length of the room, fitted just above the wooden wainscoting. These coral-red wall coverings are a modern interpretation of a 19th-century provincial floral print and beautifully anchor the restaurant's warm colour scheme. And by adding high-quality materials – such as Travertine, oak wood and black iron – a truly fresh-looking country house style was achieved.