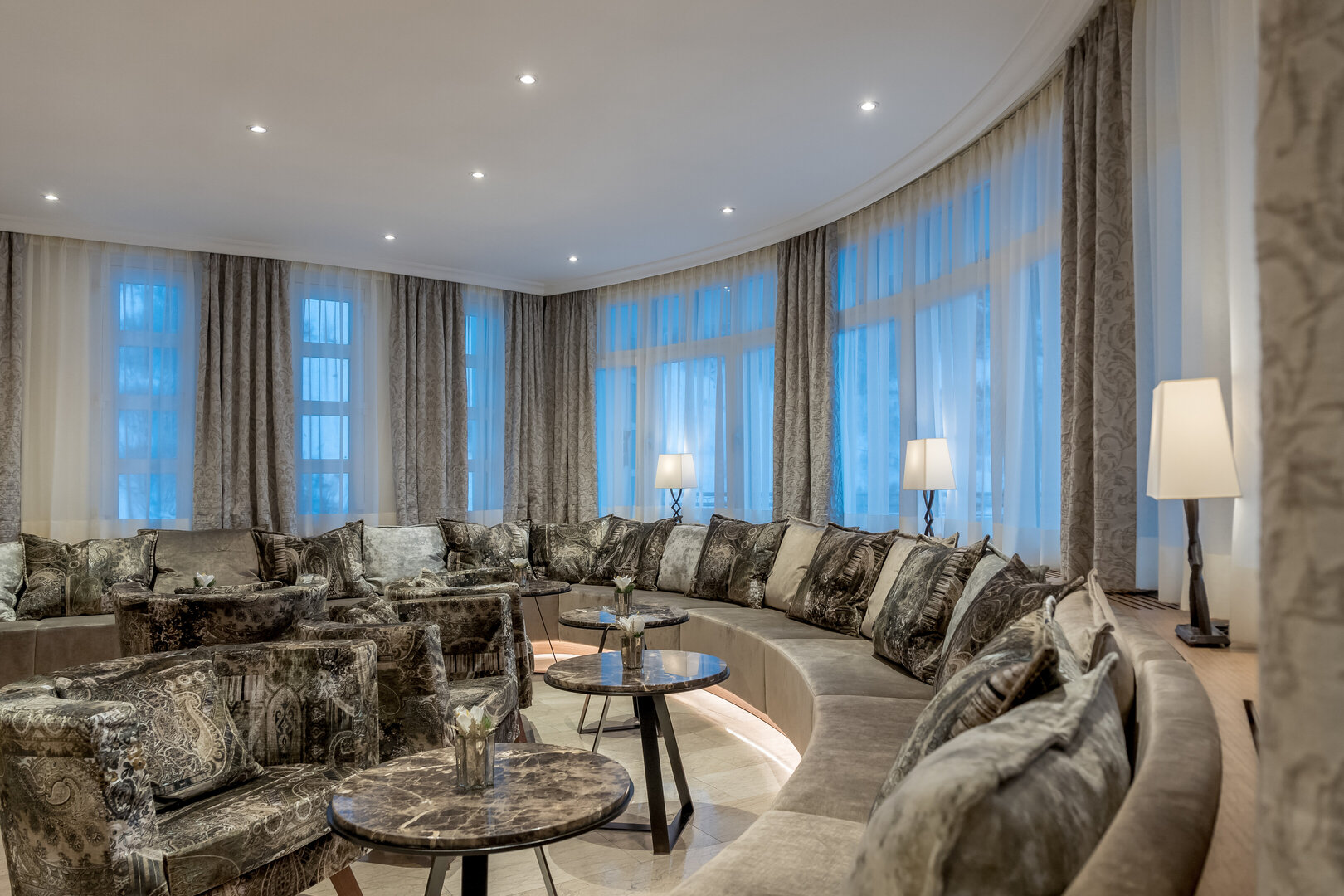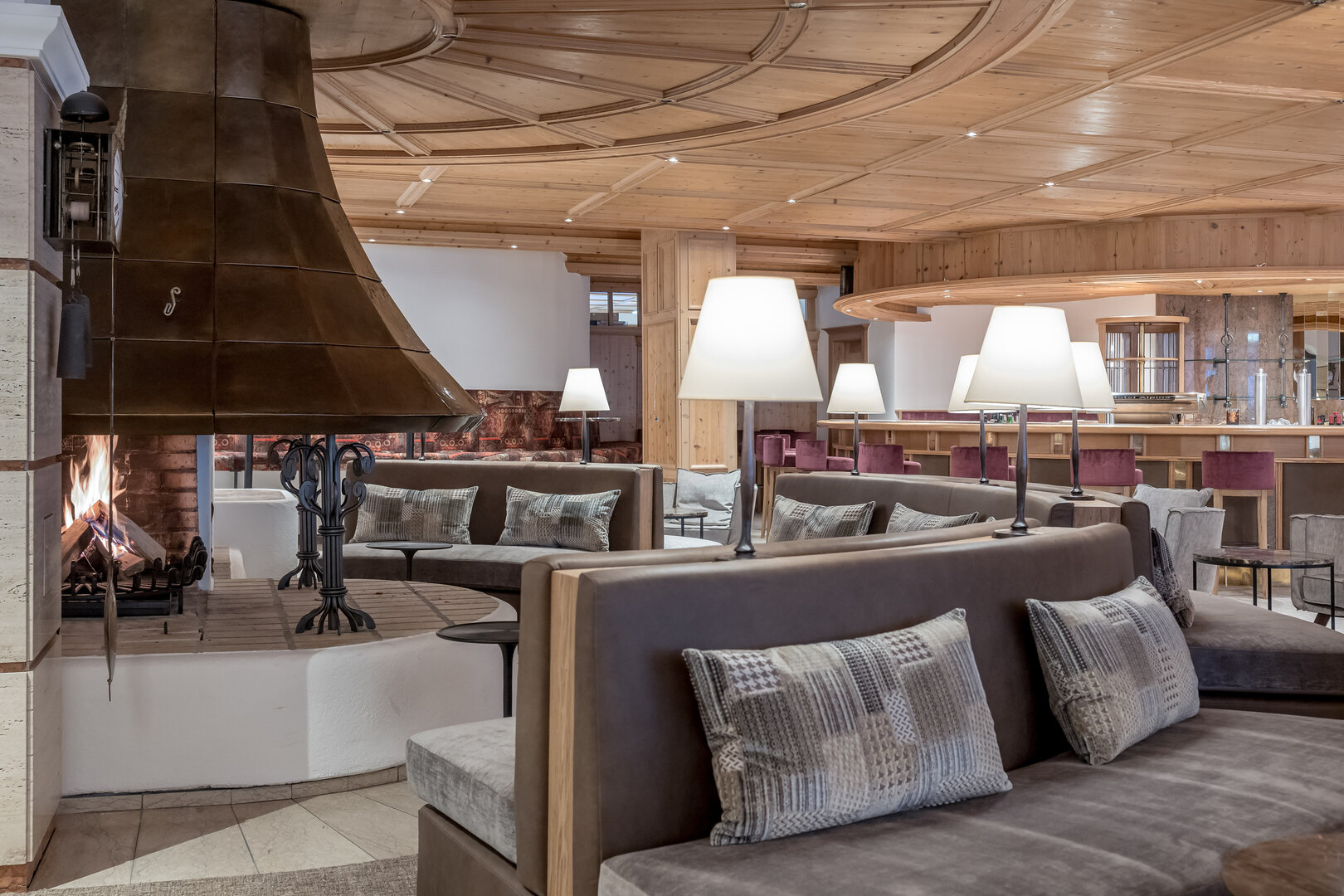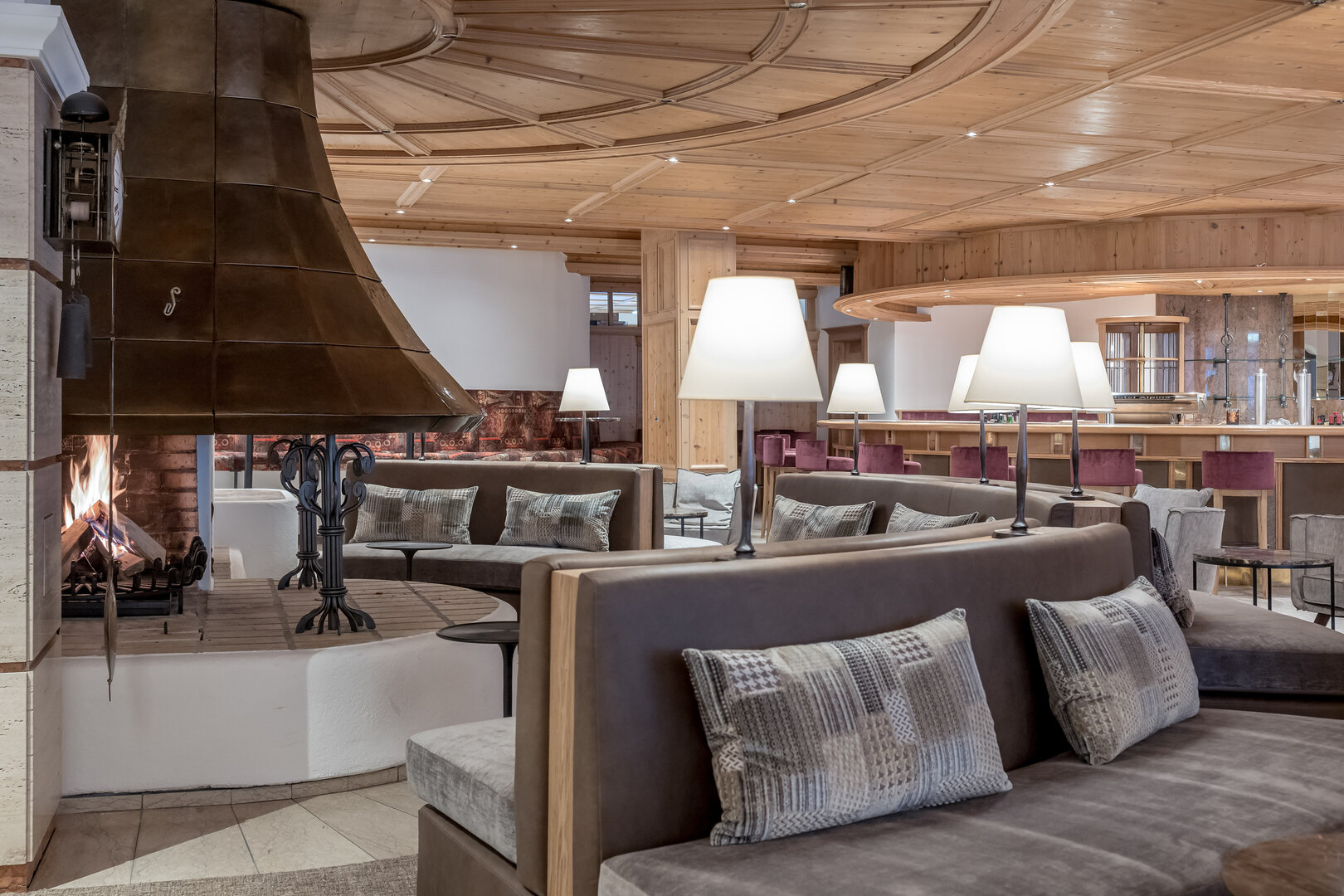 Located high in the Alps, directly on the slopes of Obergurgl, where snow is a certainty in the winter, Hotel Alpina deluxe enjoys enormous popularity among sport-loving families. Weber's goal in redesigning the spacious hotel lobby and bar was therefore to create a comfortably inviting, while still functional, space for people to gather.The challenge was to provide the required amount of seating without making the room feel overcrowded. The new design for the hotel lobby and bar needed to be modern, yet timeless, so it would fit in well with the existing style of the building. Today, the heart of the hotel is divided into five different areas that provide a range of seating options designed to meet guests' individual needs.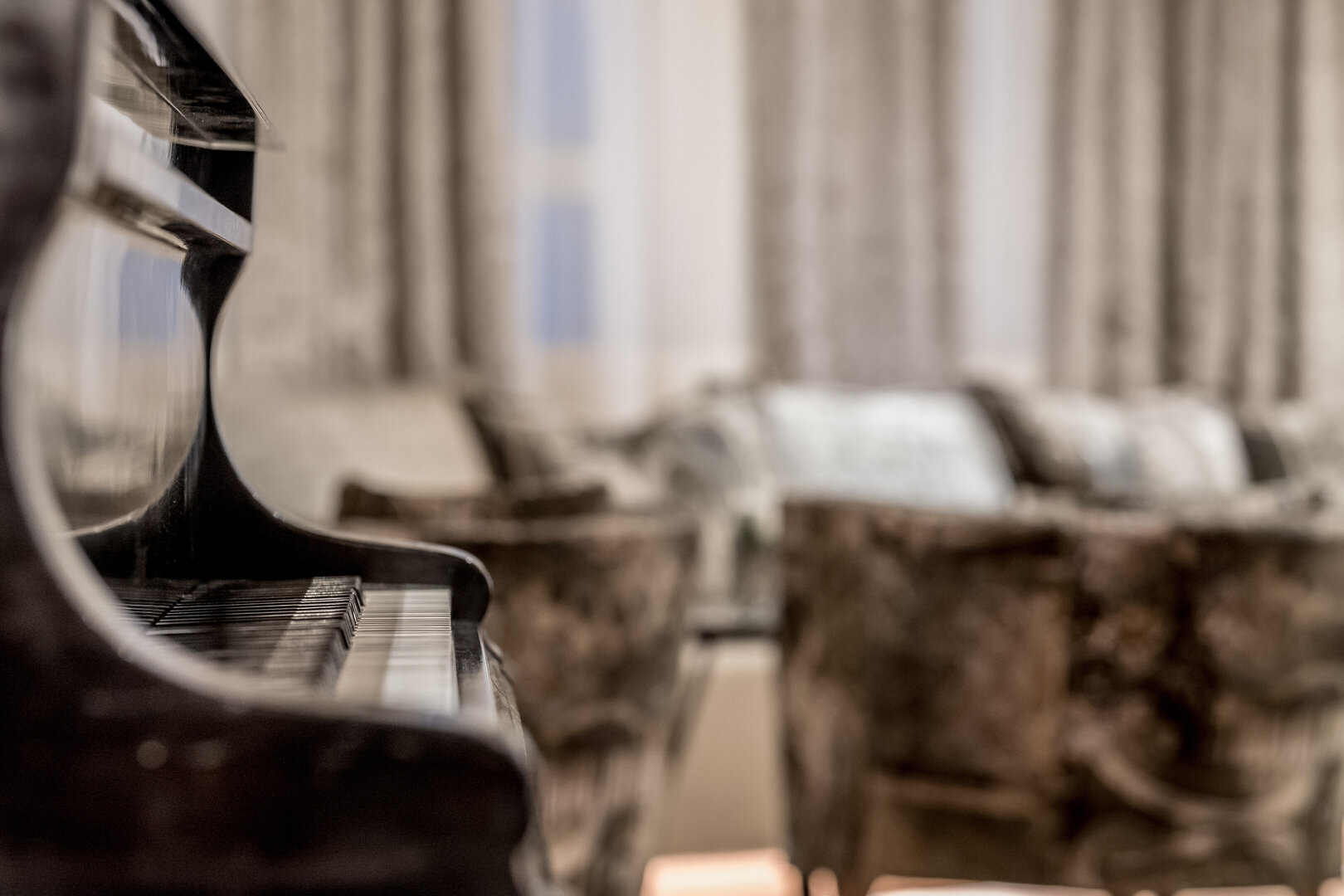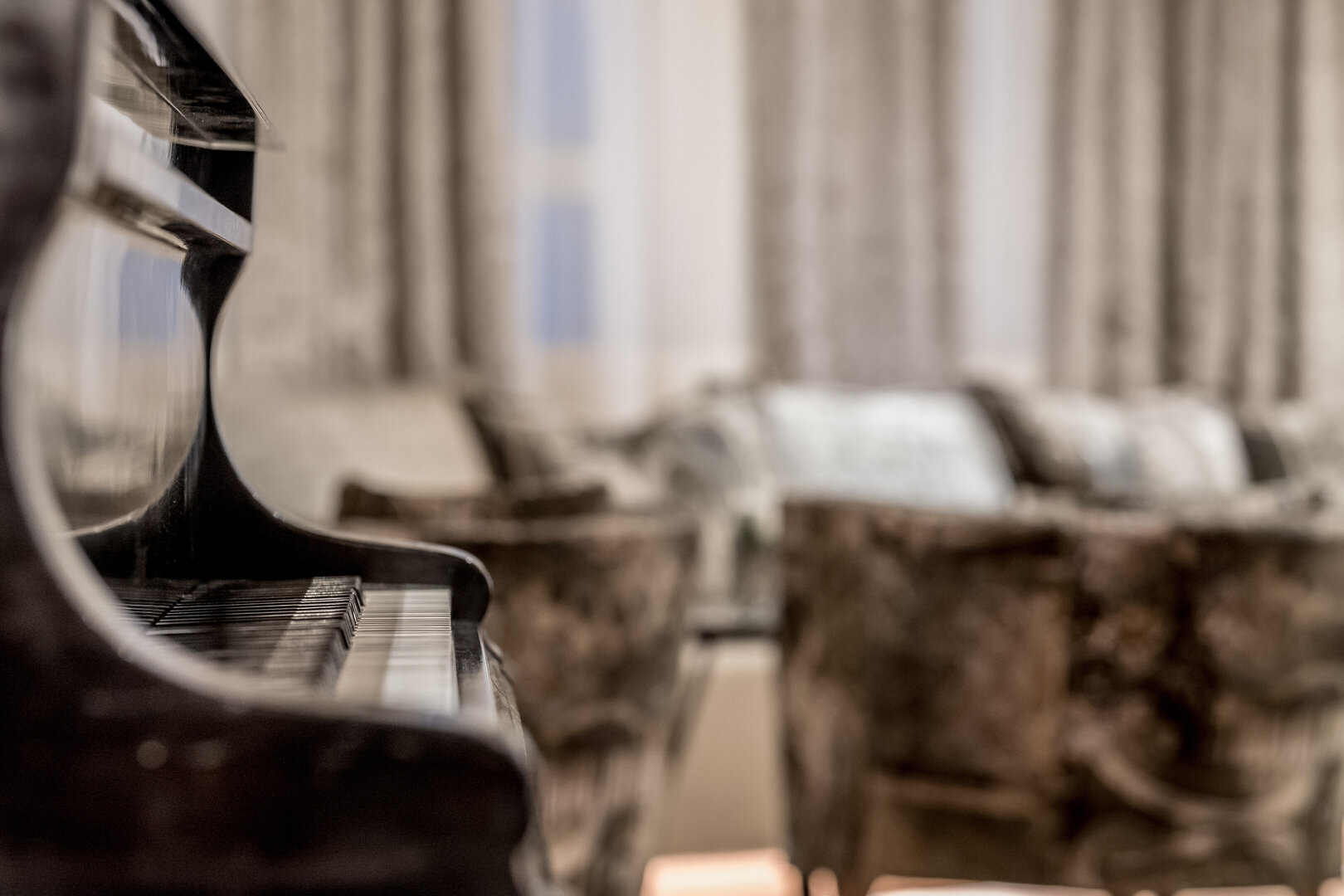 In the lounge, which features a custom-made round bench, indirect plinth lighting gives the room a feeling of floating. In the couch area, the seating can be expanded so that it can accommodate both smaller and larger groups.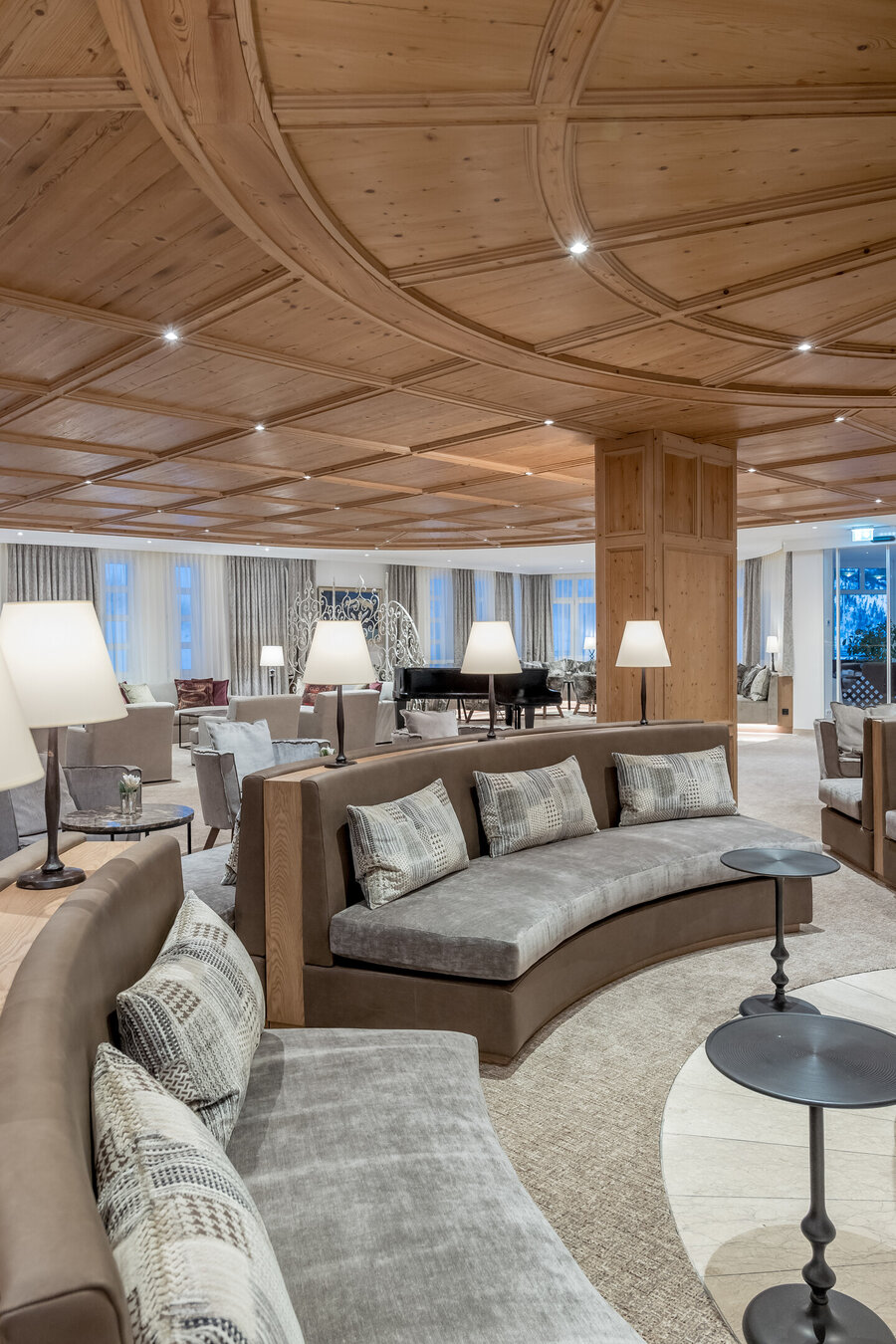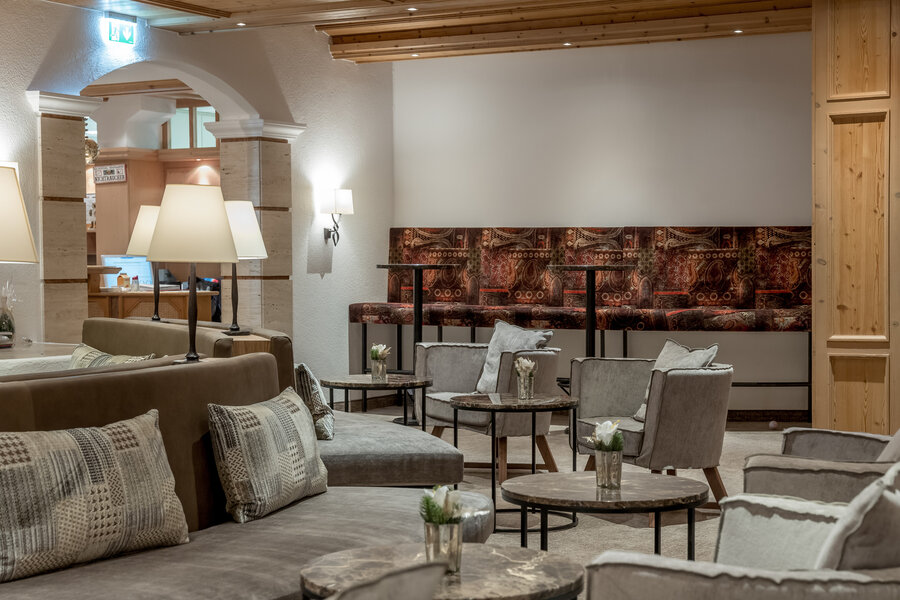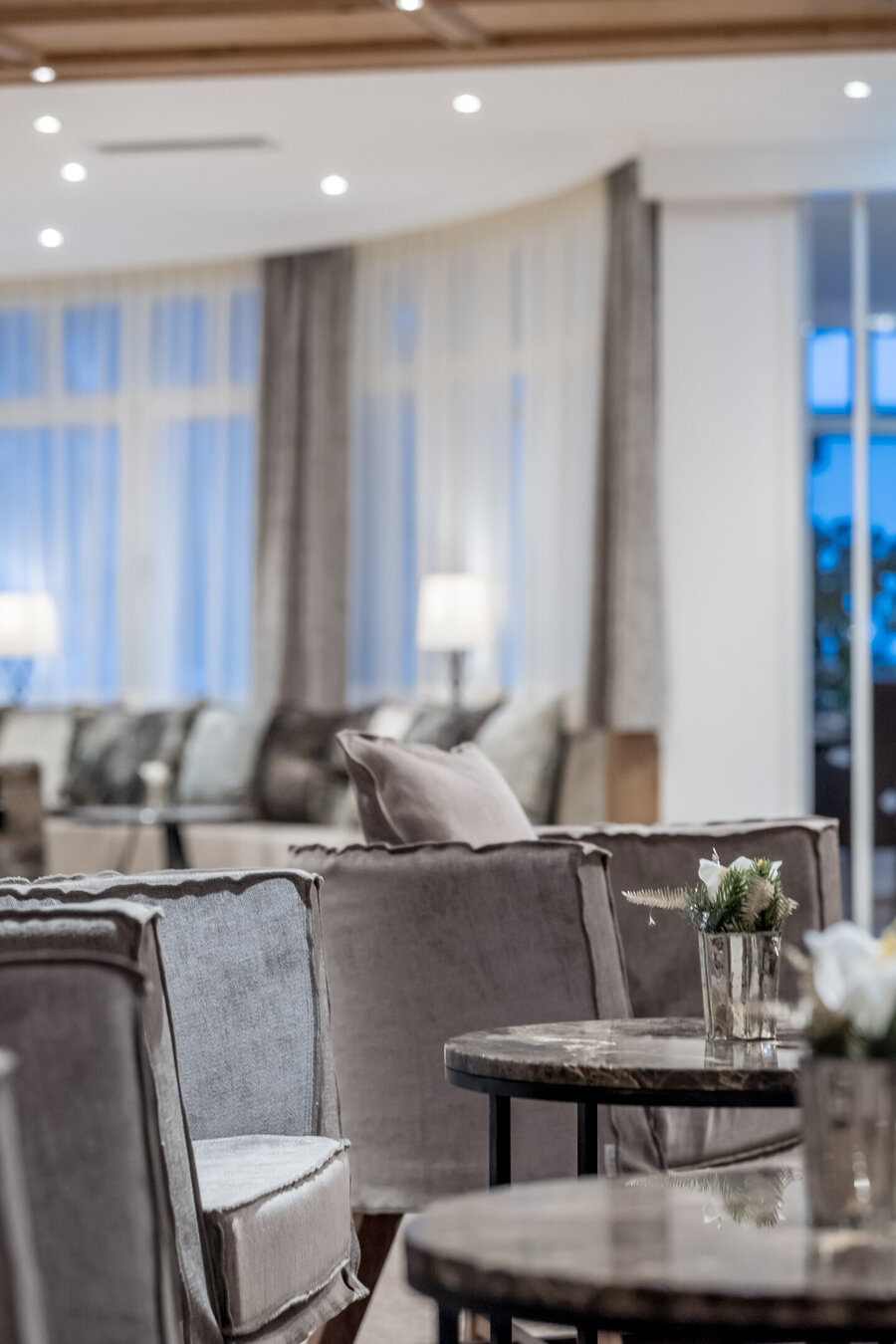 In the hotel lobby, the modern interpretation of paisley velvets in a patchwork style creates a space that feels both exquisite and cosy. For the redesign of the bar, subdued berry tones were chosen to visually distinguish it from the rest of the lounge area. The revolving bar stools, the round bench and lounge furniture that offer a view of Obergurgl's beautiful mountain scenery, as well as the curved double sofas that follow the curvature of the fireplace, were custom-made in our own workshops. The design for the round tables, in marble and black iron, perfectly matching the colour scheme, was also created by Weber.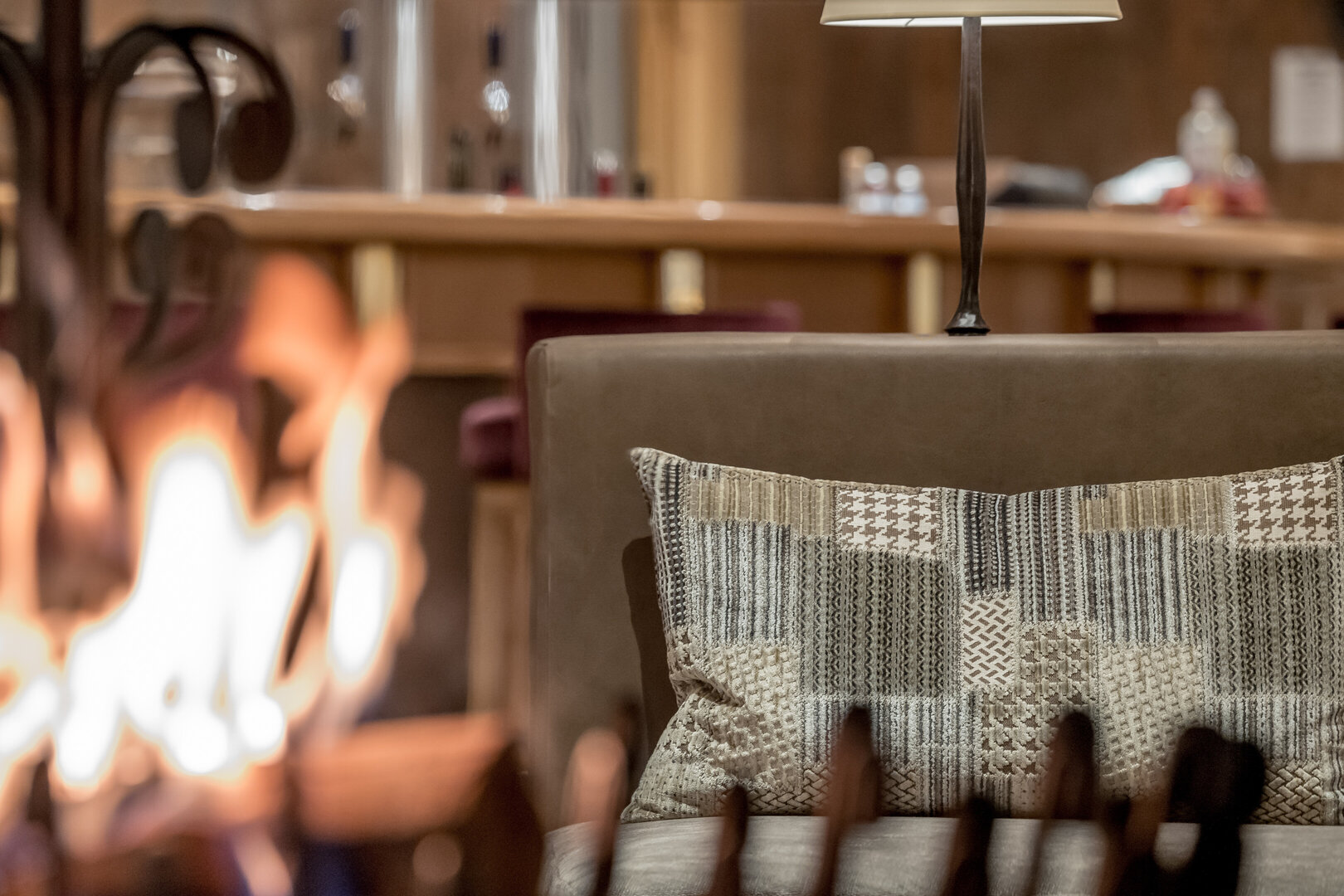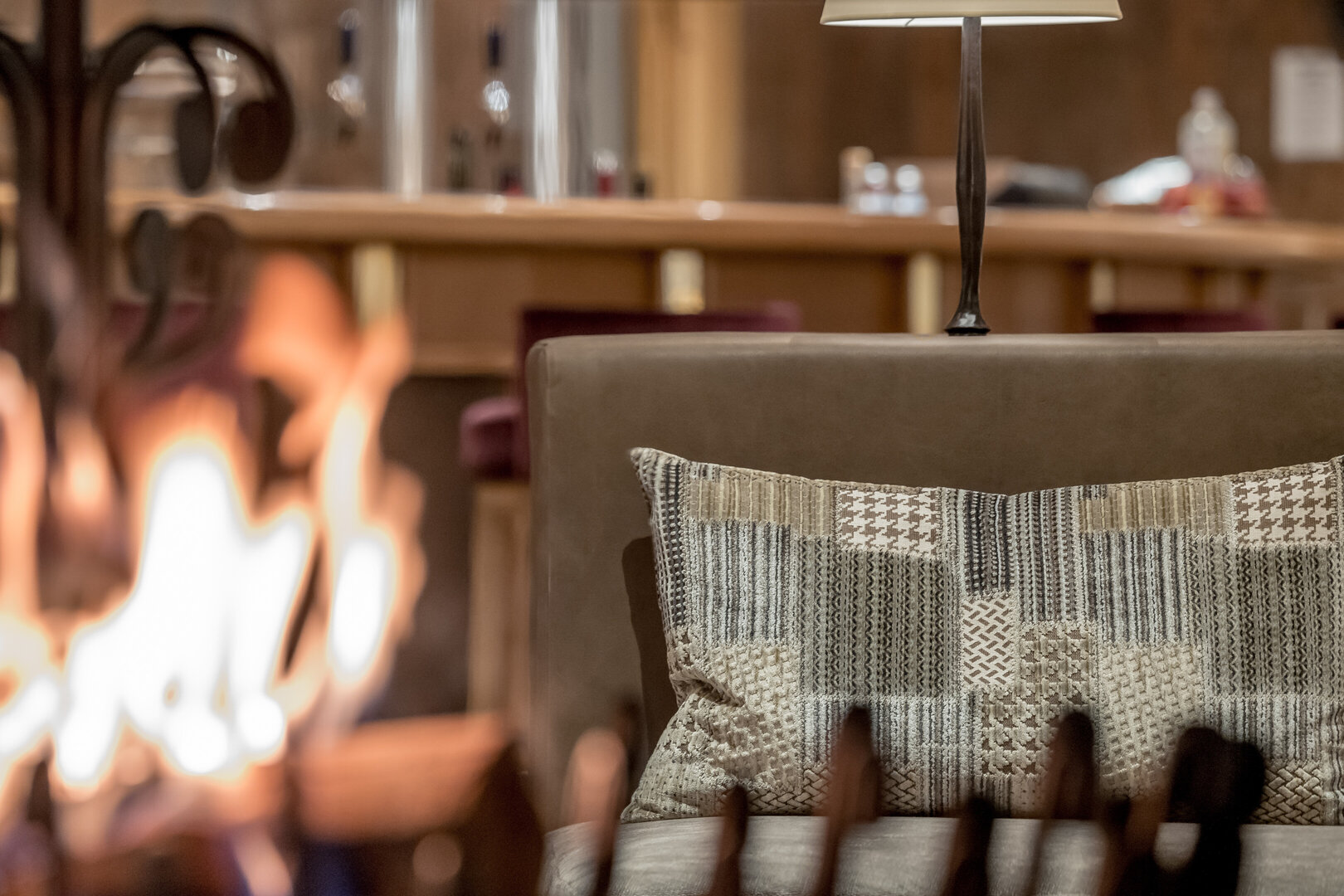 For those who prefer to withdraw to the warm comfort of the fireplace, curved double sofas await them. Weber has designed flexible modules – which can be dismantled or expanded as needed – to make the space usable for gatherings of any size. In this ingenious system, space can quickly and easily either be filled with bar tables or cleared to create a spacious dance floor. The colour palette, made up of natural, earthy shades, is based on the hotel's surroundings and brings a feeling of the natural beauty of the area inside. Only the highest quality materials were used – local wood, luxurious stone, pig iron, leather, linen, and patchwork paisley velvet.