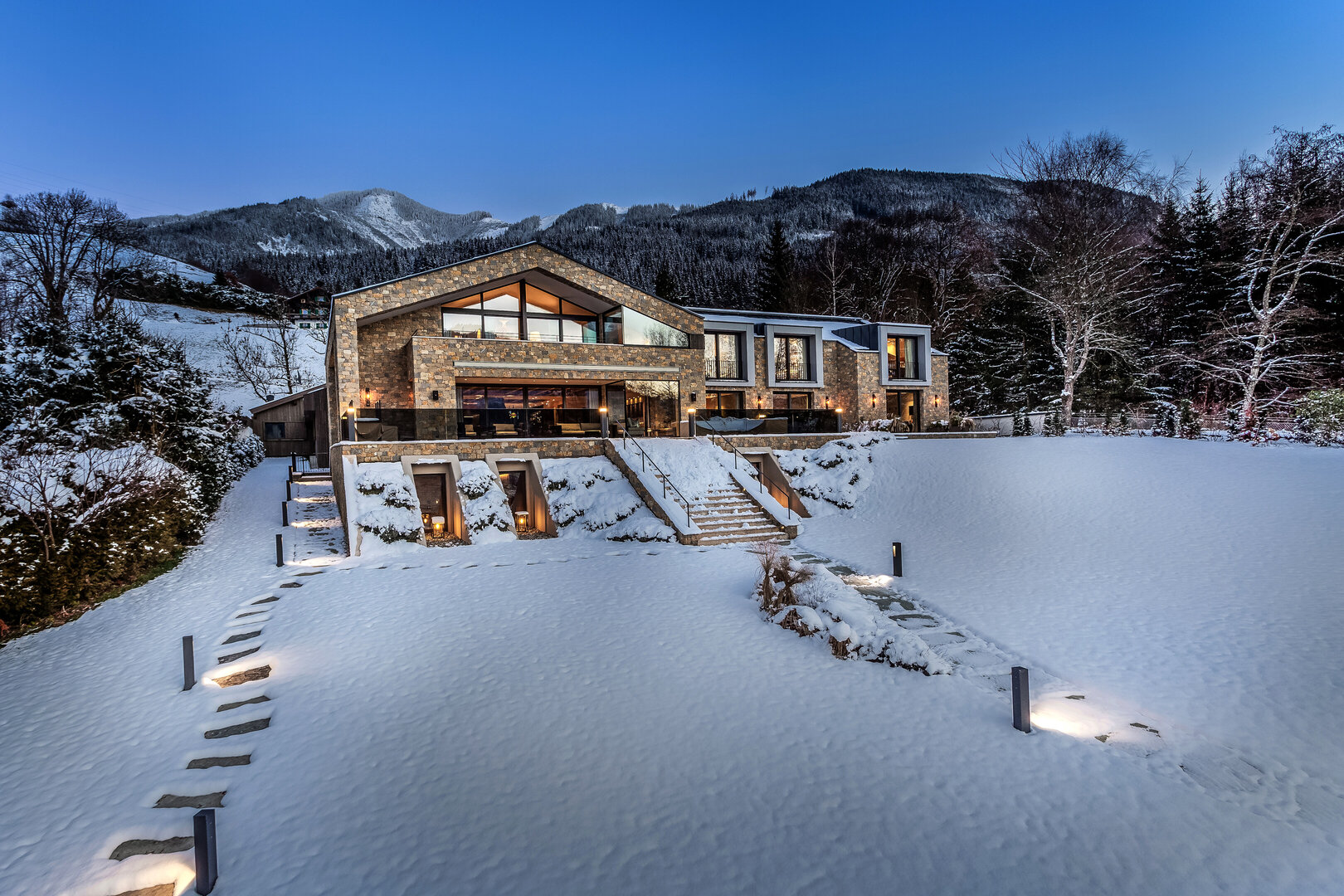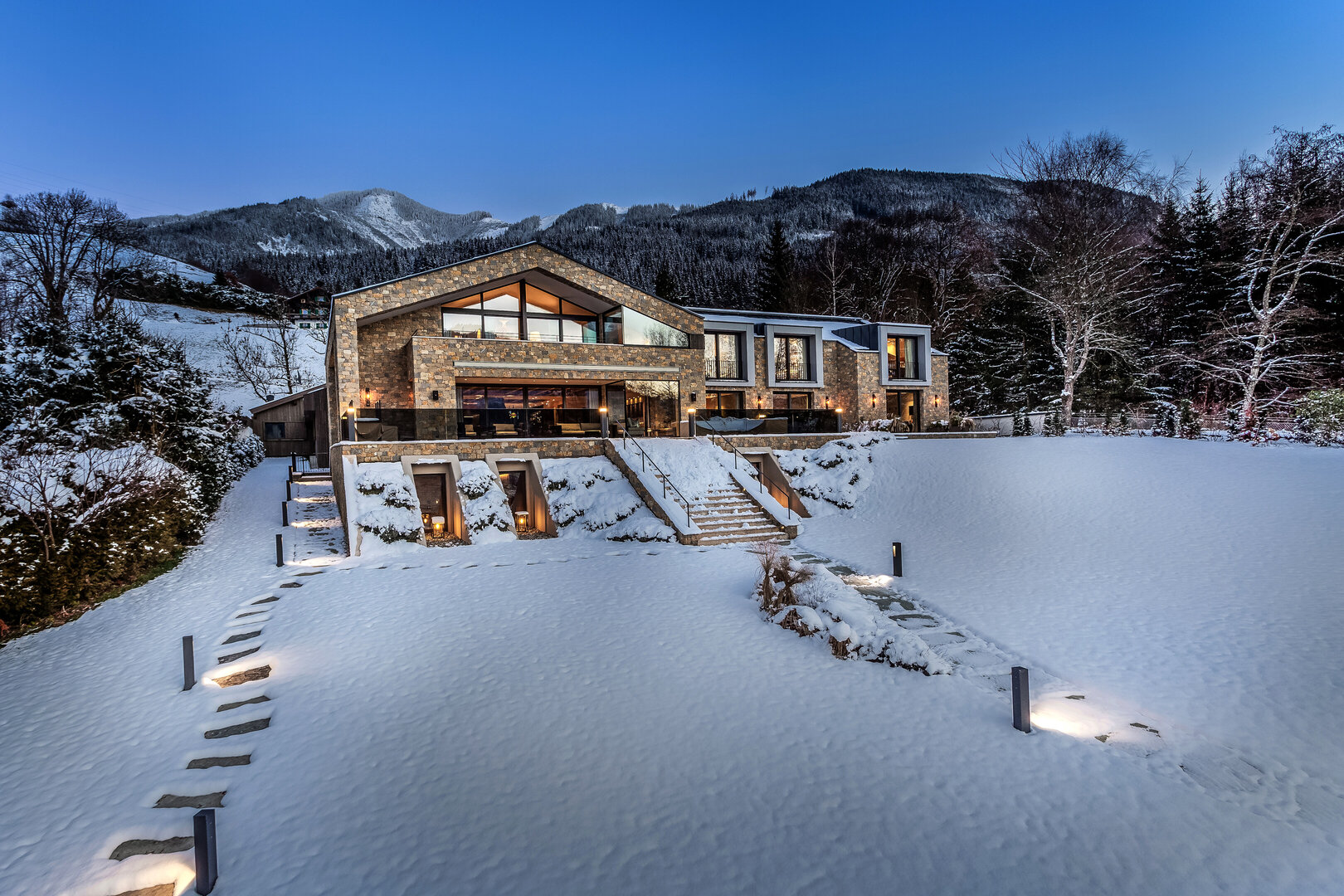 "Close to paradise, yet grounded", is an apt description of the Eva Hof Boutique Hotel. Located against a romantic backdrop directly on Lake Zell, this house has access to a private swimming cove and is a true gem in the mountains. Eight luxurious suites, a spacious spa area, a fireplace lounge and the hotel's own gourmet restaurant round off this refuge for those seeking peace and quiet.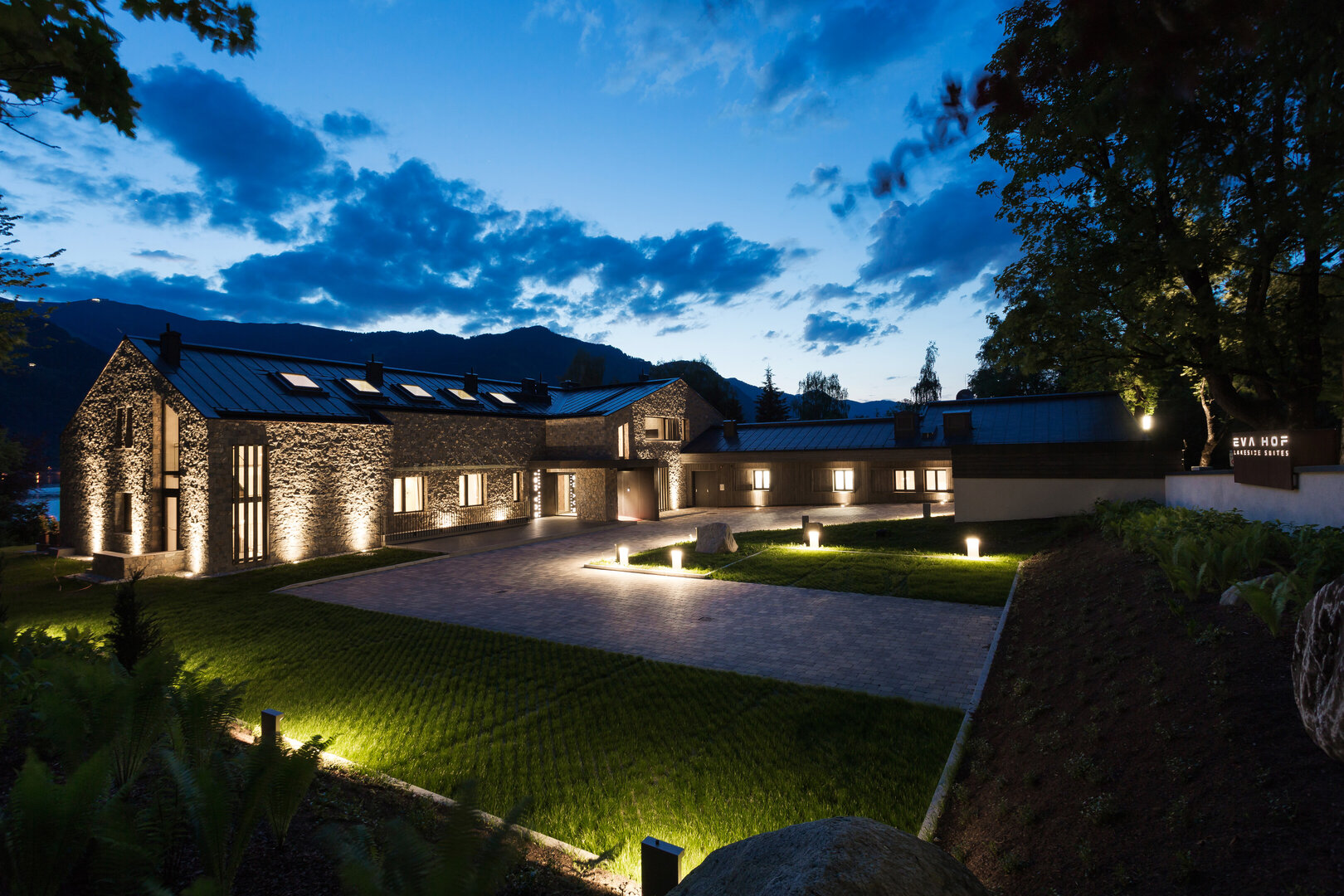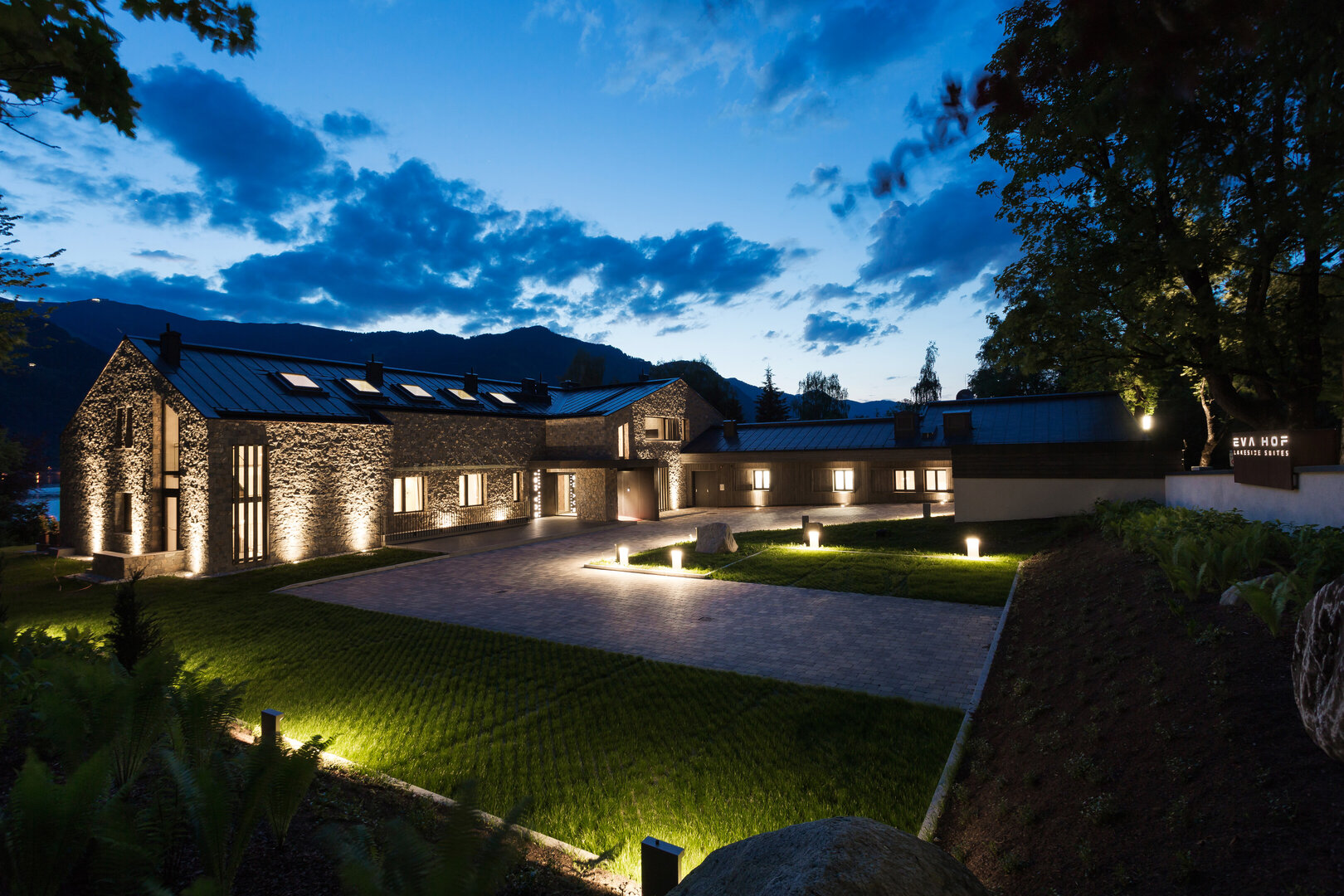 Weber provided the appropriate setting in collaboration with architect Birgit Weber: Inspired by the picturesque surroundings, the finest natural materials in natural earth tones found their place in the interior of the house - flattered by the accent colour "Light Aqua". A discreet but detailed interior reflects the philosophy of the house.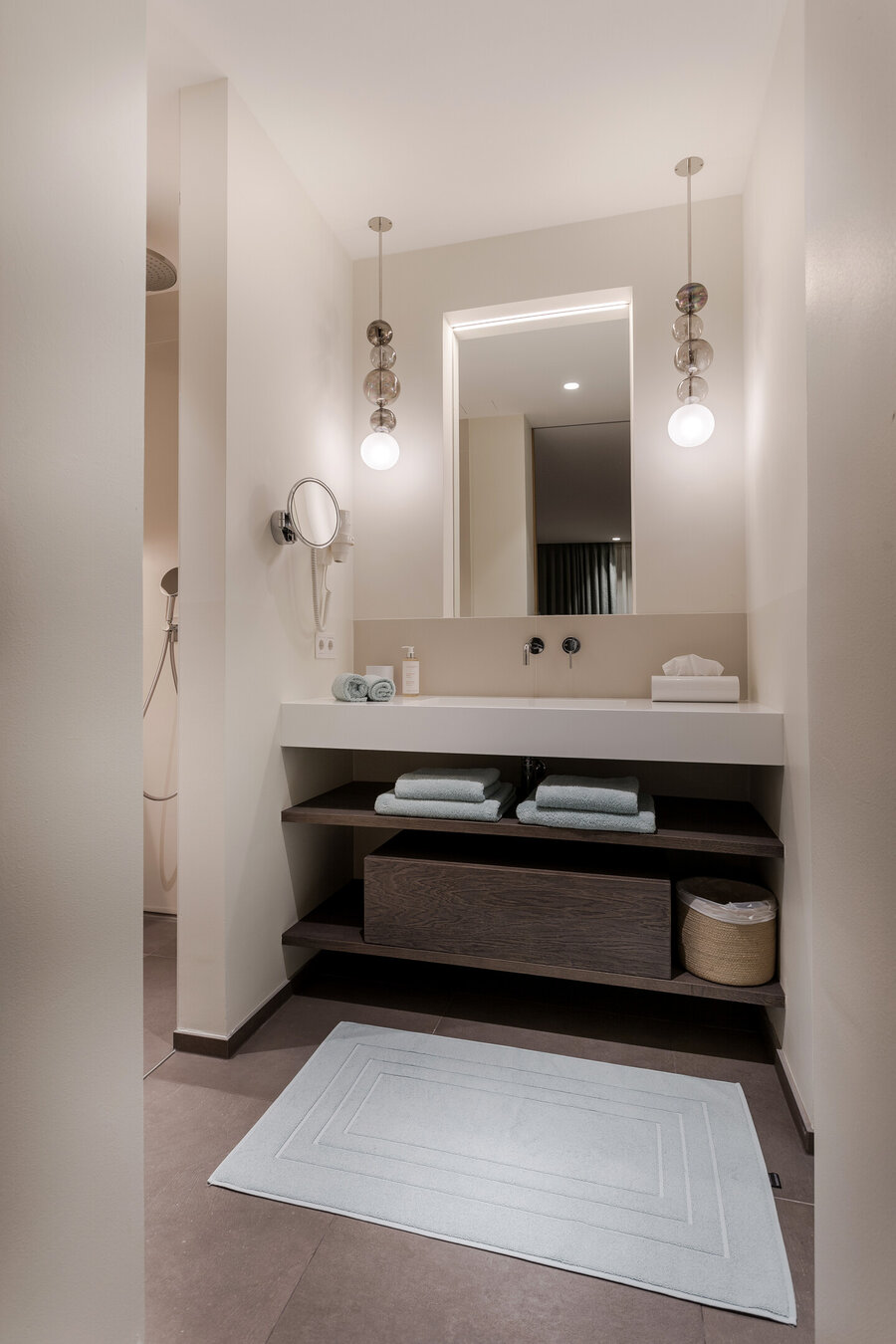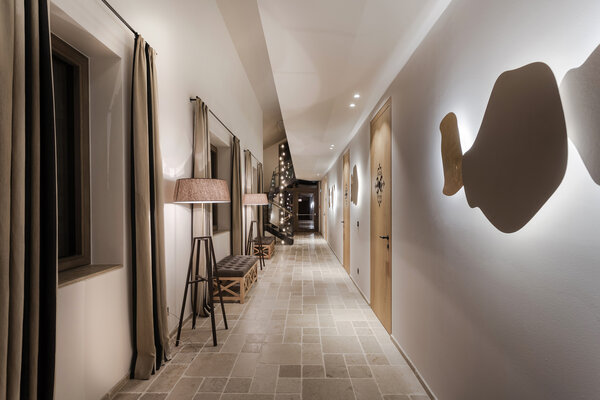 "Understated luxury that conveys tranquillity without being boring, stimulating all the senses yet never overwhelming them." These were the client's requirements which Weber was delighted to put into practice. In addition to timelessness, the quality and durability of the furnishings were focal points. Special accents were set by the lighting in the interior and exterior of the property, creating a charming atmosphere, especially during the evening hours.