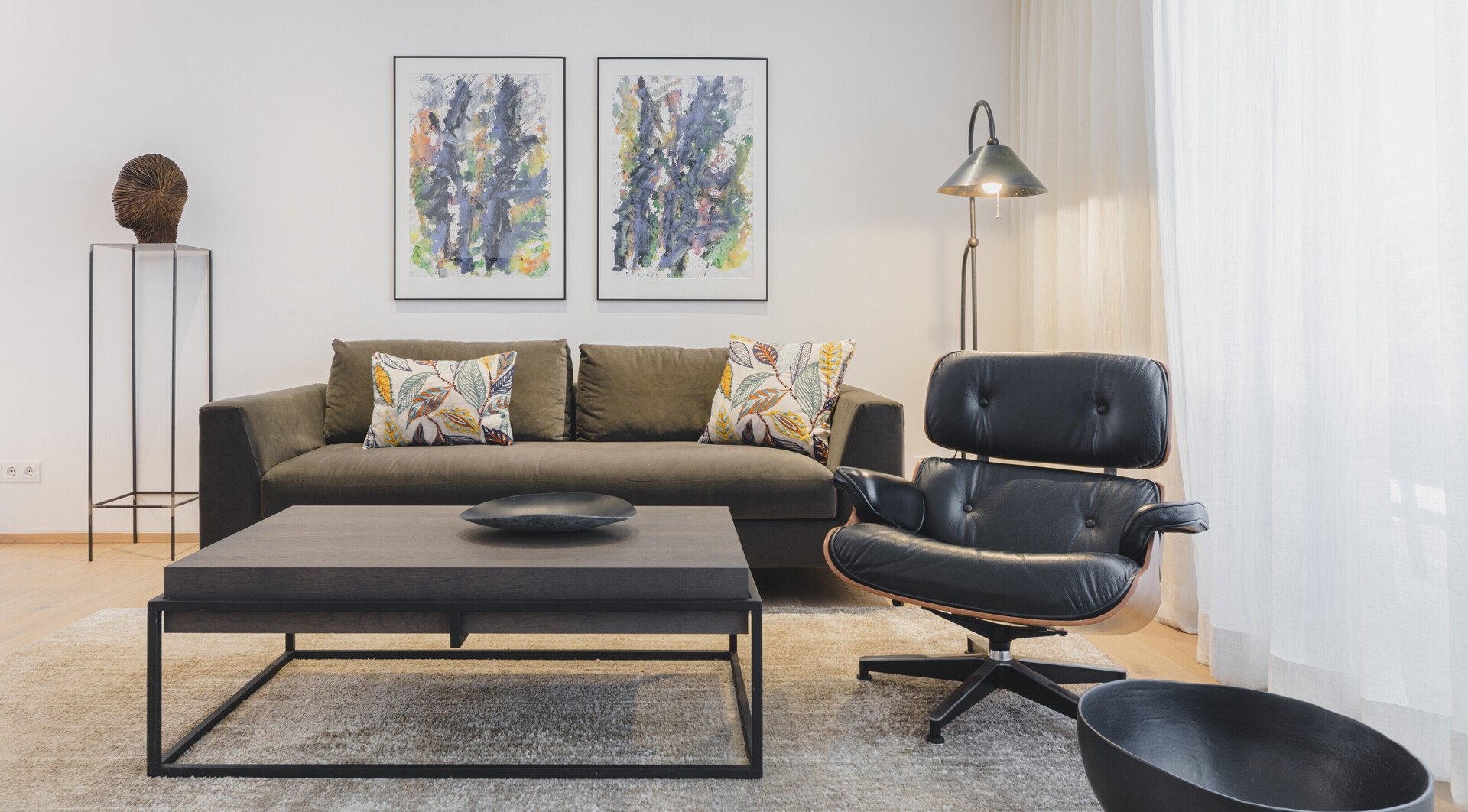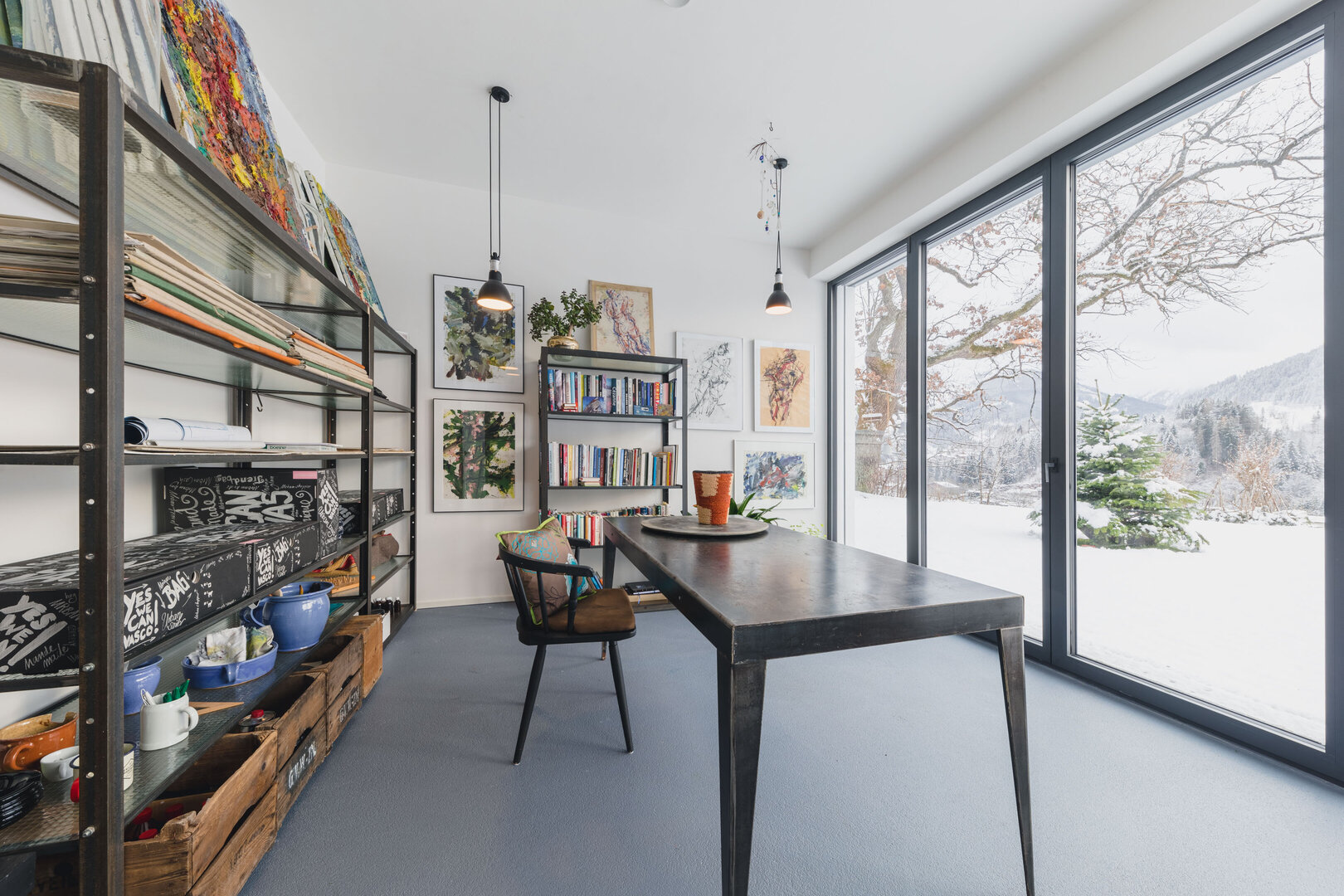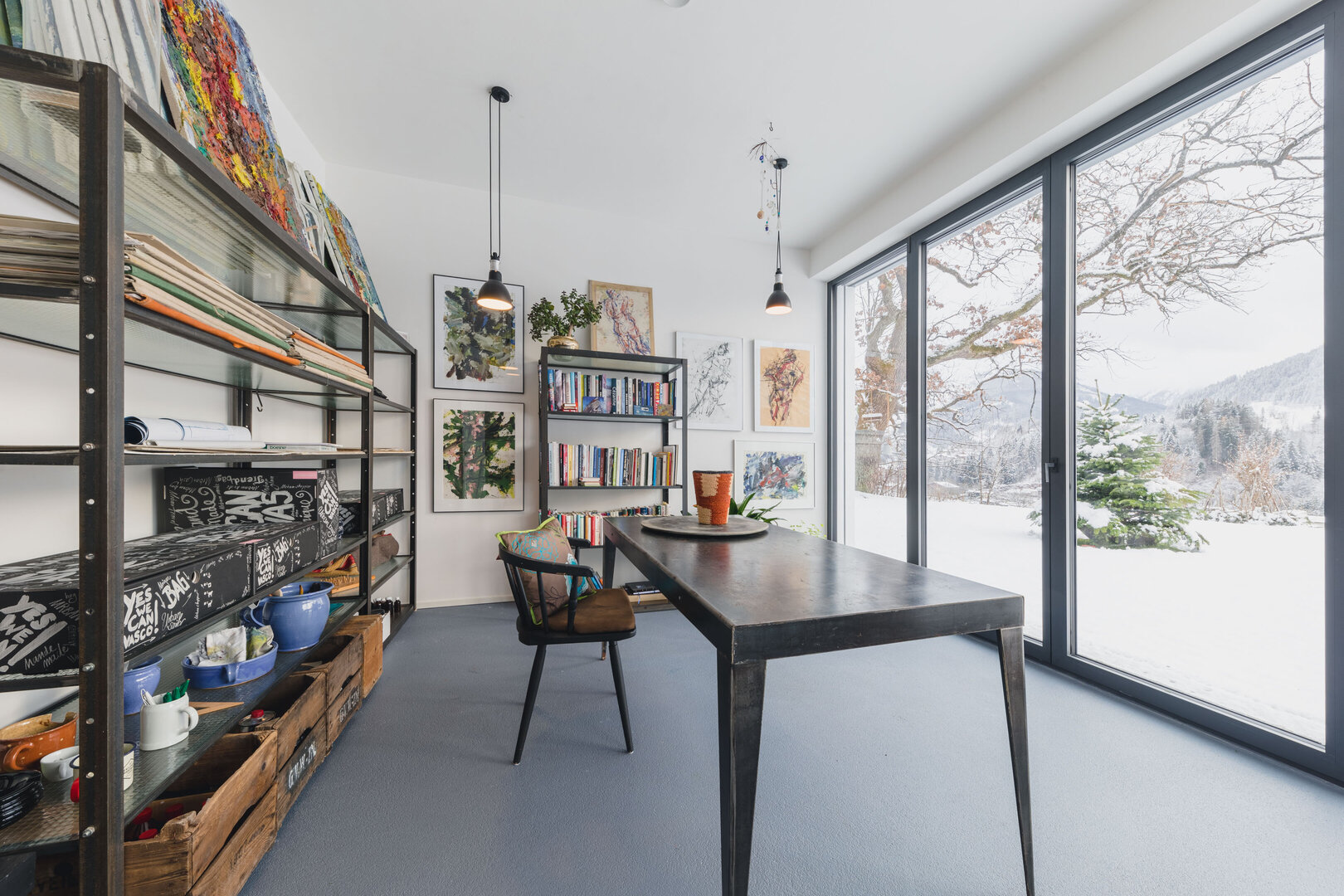 In this artsy and contemporary dream home, two sisters successfully combine their distinct styles. In their respective half of the house, they showcase their individual natural talent for style and aesthetics. The houses are connected and look like one house from the outside, sharing some rooms and the beautiful garden with its three imposing oak trees while keeping other rooms completely separate. Against the advice of architects, the sisters chose to keep the beautiful trees that give the garden so much charm.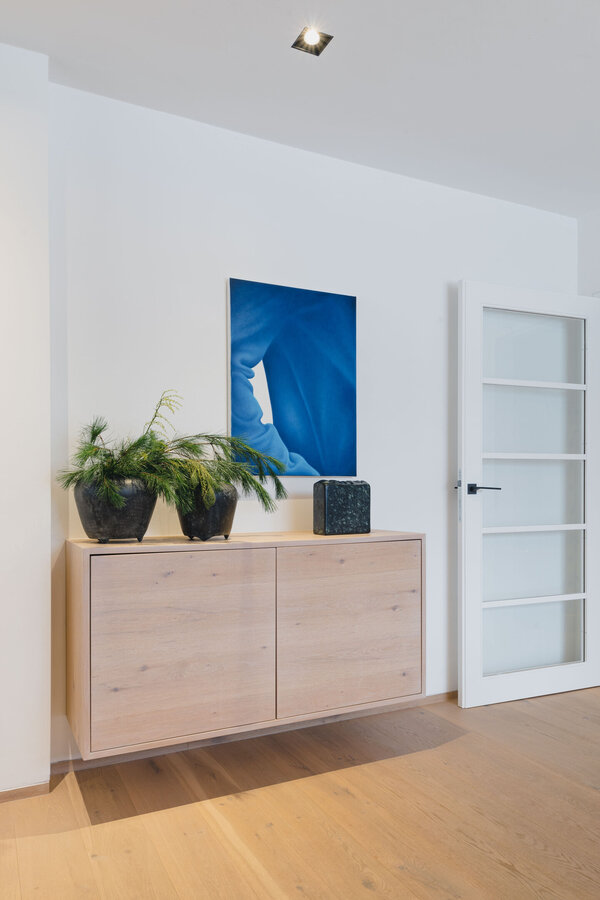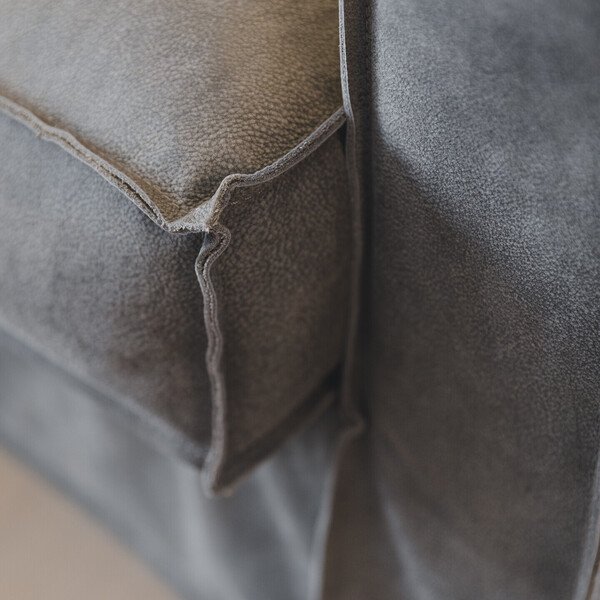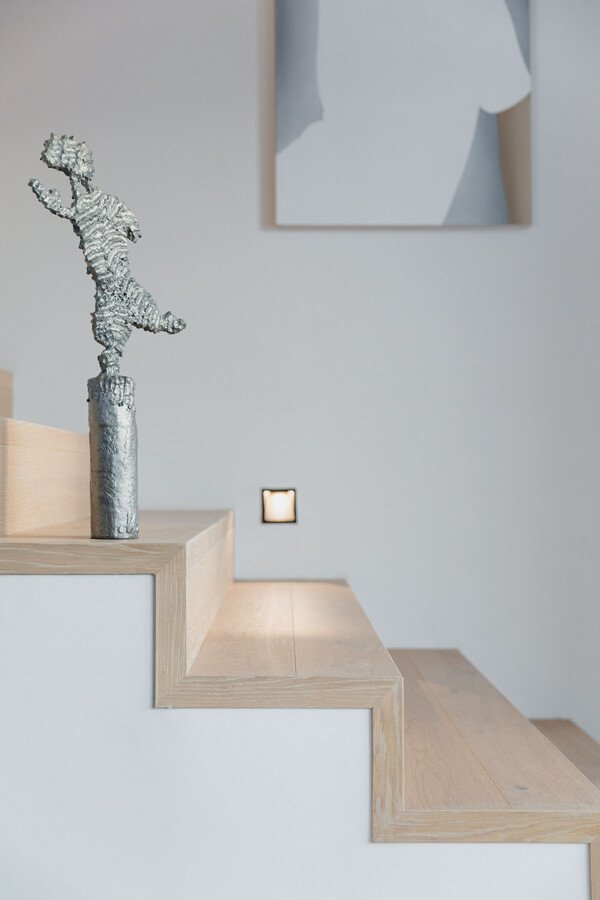 In more than one way, keeping the oaks influenced the final design their dream home. For example, a part of the basement had to give way to one oak's deep roots. And in the interior too, oak plays a major role – in the form of classic light wood floors.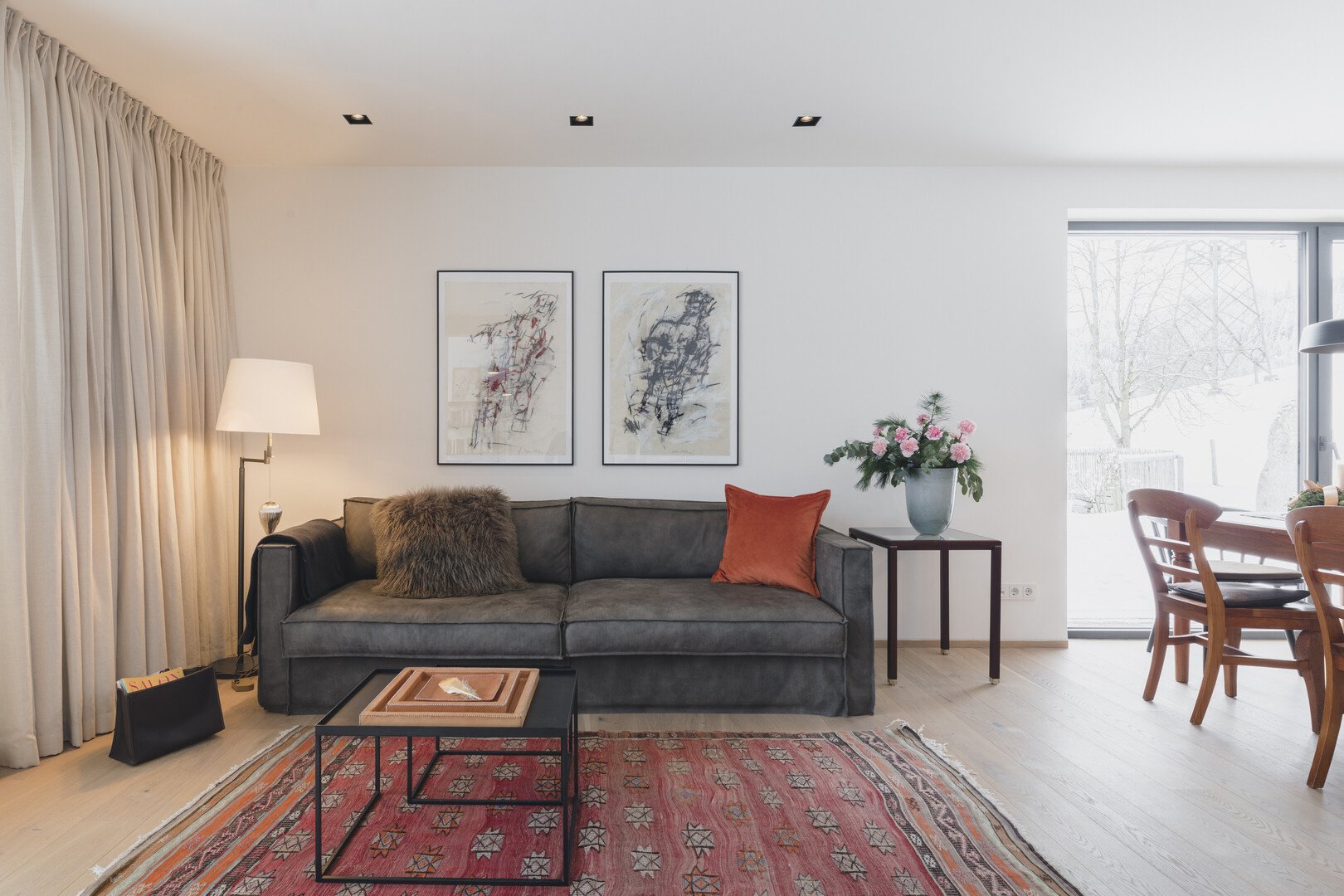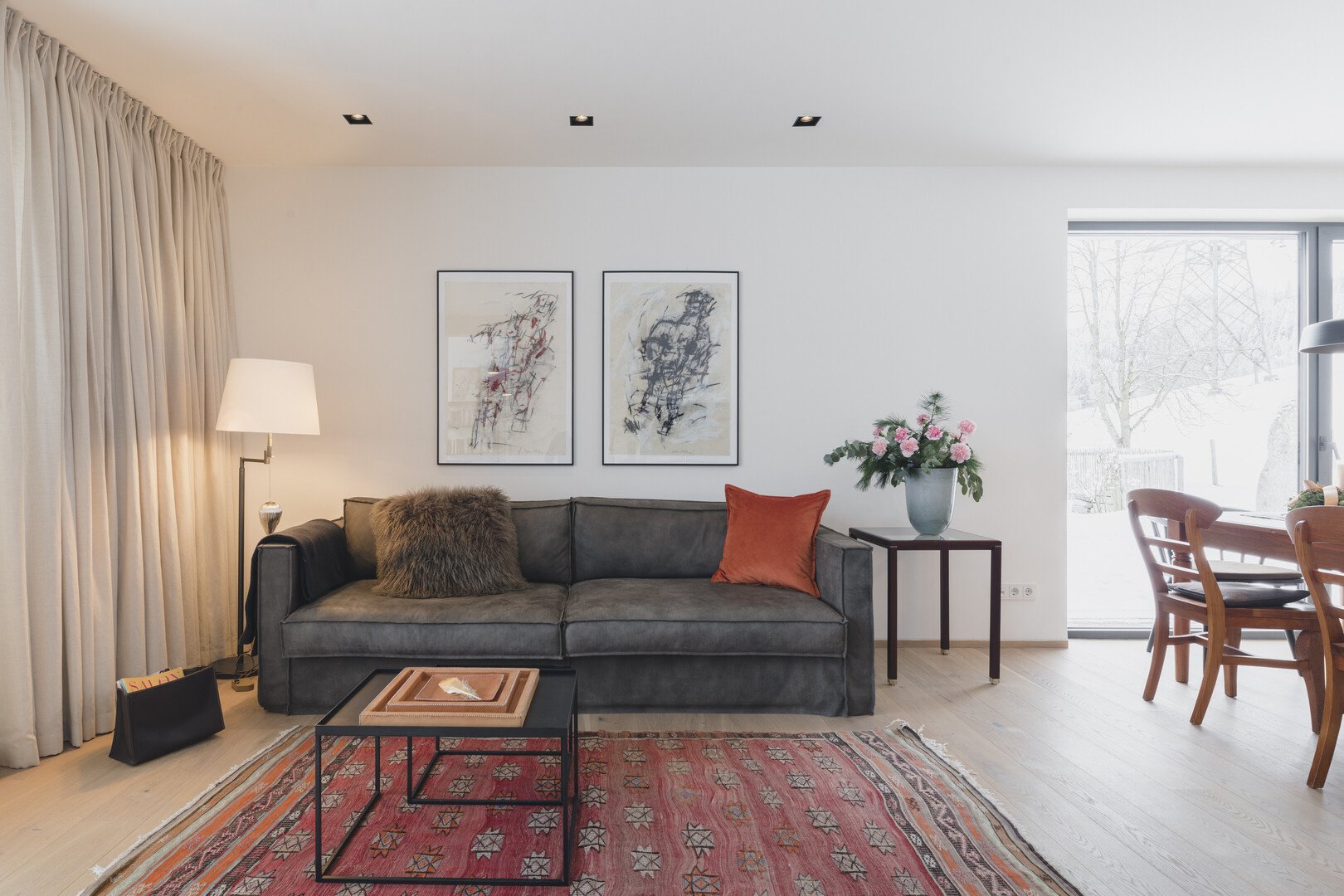 Wilfried Filzer and Gottfried Heugenhauser from P3 Architektur and Weber helped the sisters design the home of their dreams, providing an architectural layout that perfectly incorporated their needs and wishes. The left and right halves of the semi-detached house are mirror images of each other – both using the same layout and together creating two houses in one.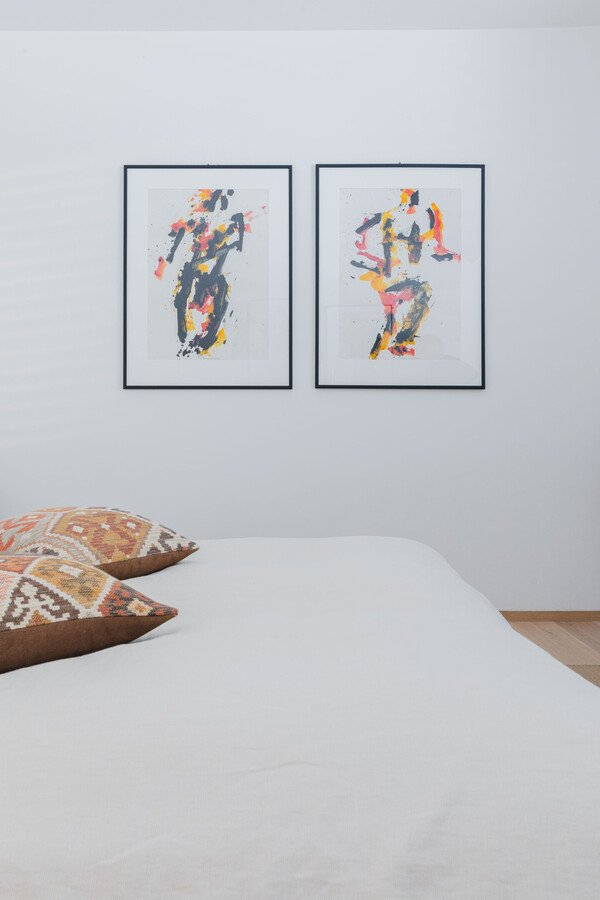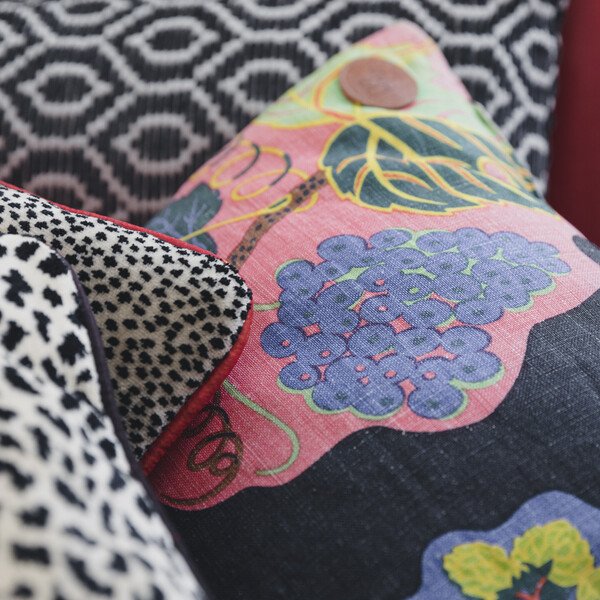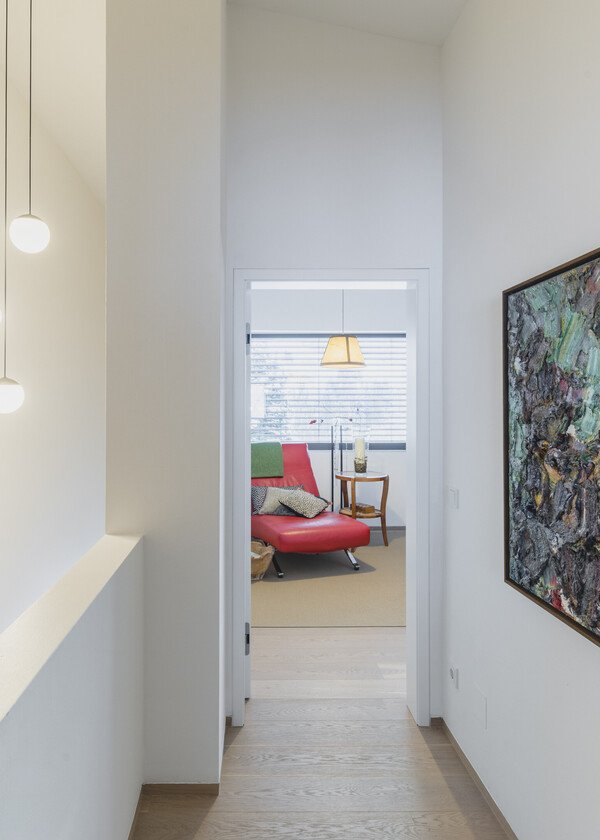 The picture on the right shows one sister's atelier with a small collection of her fantastic paintings on the wall. Eclectic combinations of patterns and bursts of bold colours round off the clean and contemporary architecture of the house. An interesting mixture of elements – made up of individual industrial, vintage and new pieces, such as candles, vases, pottery, sculptures and leather trays – give this home its beautiful artistic vibe. In fact, over years many of these objects were collected from Weber's shop and showroom.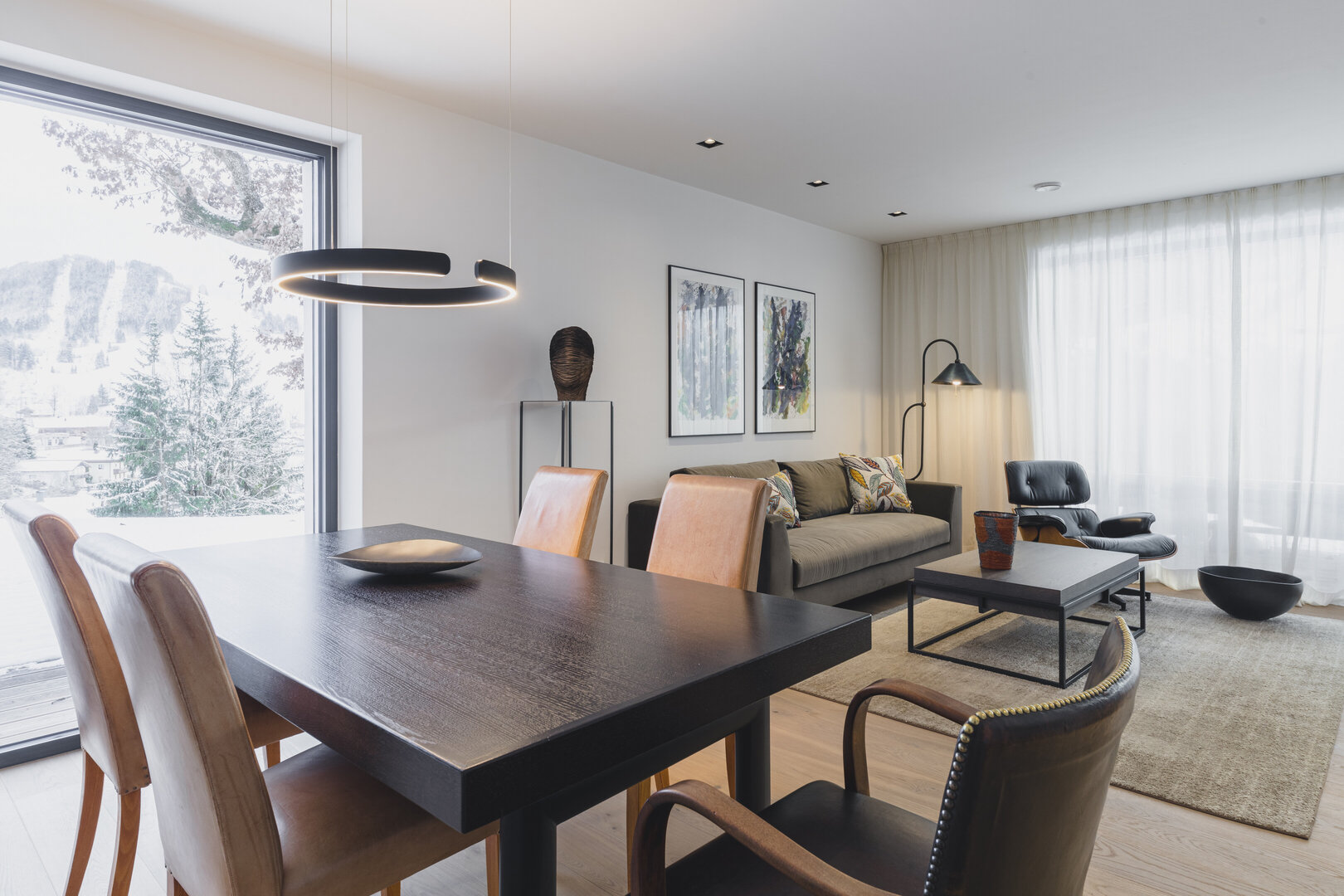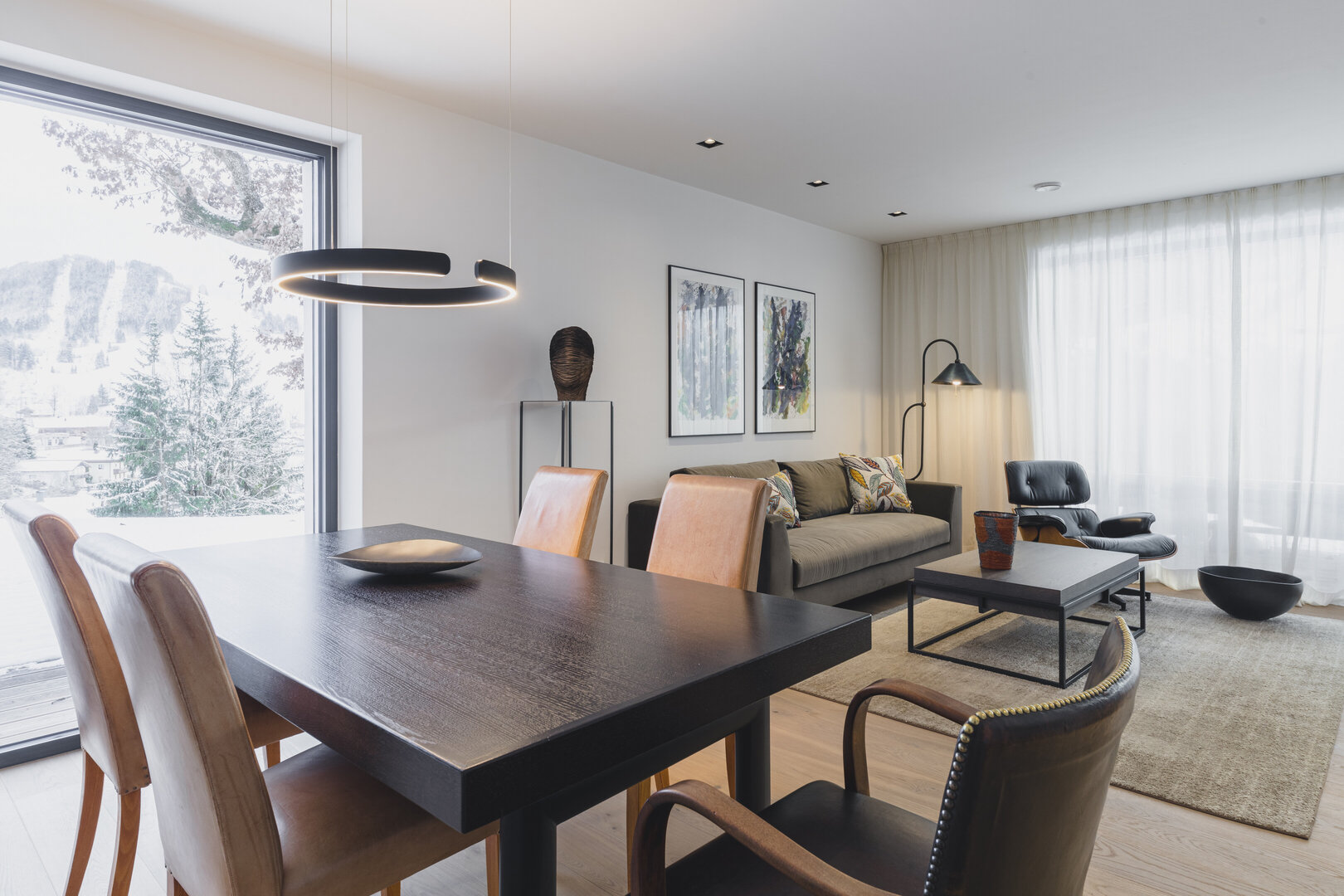 The other sister's home showcases her strong connection to nature. Here, the colour palette ranges from warm earth and sand tones to cool greens and blues. The effect is striking and never static.
Calm and timeless furniture pieces such as the velvet sofa, the custom-made wood and black steel coffee table, and the silk and wool rug blend perfectly with more colourful eye-catchers, creating an aesthetic, modern look.